COVID-19 World Updates (August 19): J&J vaccine reaches final testing phase, approved to enter human trials
The pandemic is changing as people in their 20s, 30s and 40s are increasingly driving the spread of Covid-19 infections in countries in this region that are seeing a surge in cases.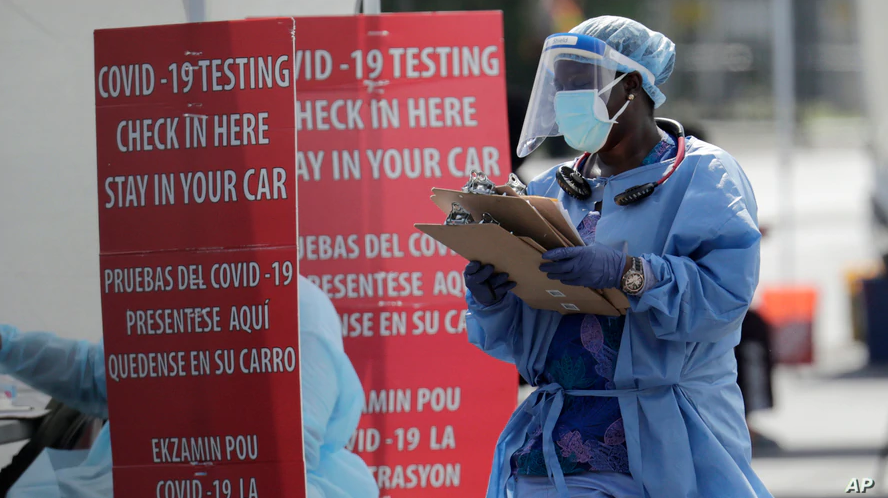 A health care worker carrying a stack of clipboards outside a COVID-19 testing site in South Florida (Photo: AP)
Global coronavirus cases approach 22 million
The tally for confirmed cases of Covid-19 around the world reached 21.95 million on Tuesday, and the global death toll rose to almost 776,000, citied by The Guardian.
According to data collected by John Hopkins University, the United States leads the world with over 5.45 million cases and more than 170,000 lives lost.
Brazil is the country with the second-highest number of registered cases and deaths with 3.36 million cases and 108,536 deaths. With a population of 46 million, Sao Paulo remains to be the hardest-hit region with 702,655 cases and 26,899 deaths. Over 2.48 million people have recovered from the disease there.
It's followed by India, which has recorded 2.7 million cases, and Mexico which has confirmed 57,023 fatalities.
In Asia, on August 18, the Philippines recorded additional 4,836 cases of Covid-19. This is the 7th consecutive day, the country has more than 3,000 new infected patients in 1 day. Up to now, the total number of Covid-19 cases in the Southeast Asian country is 169,213, of which 2,687 died.
South Korea Tuesday reported 246 new coronavirus cases, considering bringing back tough restrictions in big cities. South Korea is facing the second wave of virus outbreak as the country has reported over 1,000 cases during the past five days.
Meanwhile, Indonesia also recorded additional 1,673 cases of Covid-19 with 70 deaths, bringing the total number of people infected and fatal by SARS-CoV-2 to 143,043 and 6,277, respectively.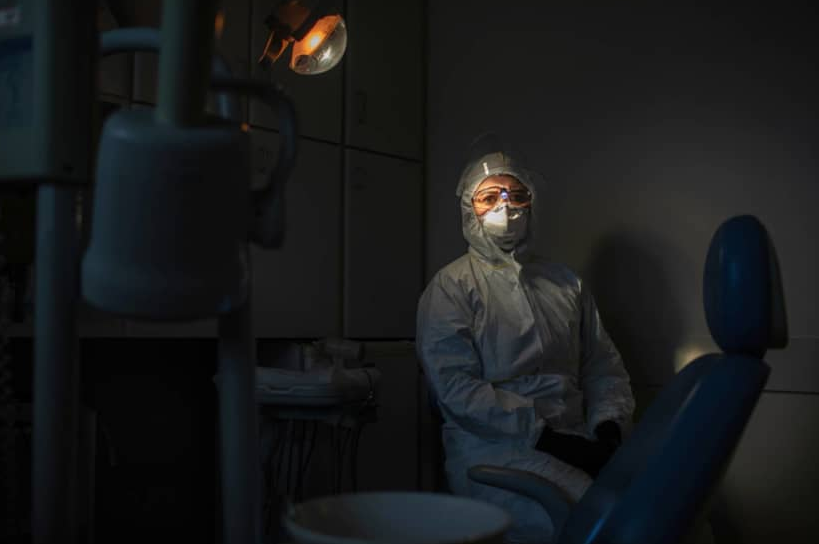 A dental surgeon who was among the first volunteers in Brazil for a coronavirus vaccine trial (Photo: NYT)
Brazil approves human trials for J&J's potential COVID-19 vaccine
Brazil approved on Tuesday human clinical trials for a potential COVID-19 vaccine developed by Johnson & Johnson, the fourth candidate to trial in the Latin American country that has become key to the global race for a vaccine. Health regulator Anvisa said it had given the green light to the study which will see 6,000 people in Brazil volunteer to trial the vaccine contender of Johnson & Johnson's pharmaceutical subsidiary Janssen.
With the world's biggest coronavirus outbreak outside the United States, Brazil has become a hub for mass clinical trials of potential vaccines. Brazilian officials have vowed to start producing British and Chinese vaccines within a year, but experts warn it may take at least twice as long. Brazil had registered 3.4 million cases of the disease caused by the novel coronavirus and more than 108,000 related deaths as of Monday, cited by Reuters.
Latin America's largest country has already approved phase 3 human trials of potential vaccines developed by AstraZeneca in partnership with the University of Oxford, China's Sinovac Biotech and Pfizer in partnership with BioNTech.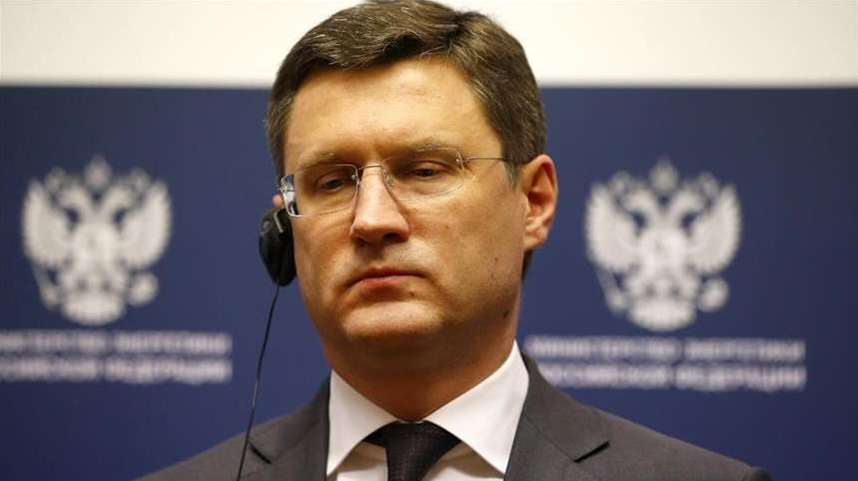 Novak has no coronavirus symptoms, continues to perform his duties remotely (Photo: Andalou Agency)
Russian energy minister tests positive for COVID-19
Russian Energy Minister Alexander Novak has tested positive for COVID-19, the nation's prime minister announced on Tuesday. Speaking at a meeting in the city of Blagoveshchensk in the Russian Far East, Mikhail Mishustin said Novak came with him to join the meeting but left for Moscow after getting a positive test result.
"Let's wish him a full recovery. He arrived [for the meeting], but, as a matter of fact, he left for Moscow without taking part in. May God grant him health," Mishustin said.
Novak, who is asymptomatic, continues to perform his duties remotely and is going to take part in the upcoming OPEC+ meeting on Wednesday via a video link.
Coronavirus cases in Russia stepped over 930,000 cases on Tuesday and the virus claimed the lives of more than 15,800 people while over 742,000 recovered from the virus, Reuters cited.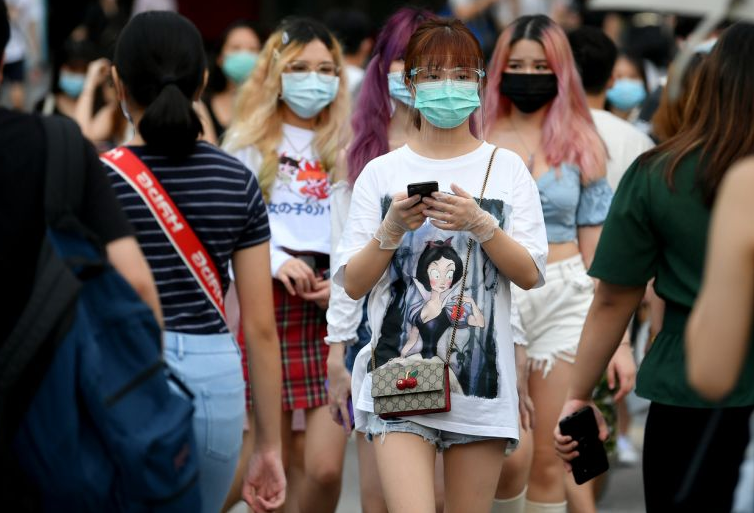 WHO says COVID spread by 'unaware' youth (Photo: Reuters)
WHO says COVID spread by 'unaware' youth
The spread of the novel coronavirus is being increasingly driven by people aged in their 20s, 30s and 40s who are unaware they are infected because they have no or mild symptoms, the World Health Organization (WHO) has warned.
Because many people from this age range are asymptomatic or have mild symptoms of COVID-19, they unknowingly pass on the virus to others, Takeshi Kasai, WHO's regional director for the Western Pacific said on Tuesday.
"This increases the risk of spillovers to the most vulnerable, the elderly, the sick in long-term care, people who live in densely populated urban areas and underserved rural areas."
An analysis of six million cases with detailed information reported to the WHO between February 24 and July 12 showed an increase in the proportion of children and young people infected. According to the data shared with Al Jazeera, the proportion of affected children aged zero to four grew from 0.3 percent to 2.2 percent, those aged five to 14 years grew from 0.8 percent to 4.6 percent, while those aged 15 to 24 grew from 4.5 to 15 percent of the total cases analyzed.