[Op-Ed] Sapa: A Heritage to Be Preserved, Not Sold
VNT reporter reflects on the natural beauty of Sapa and the overdevelopment that threatens it.
Sapa - a very famous small town on a high mountain which amazed French and made them pour much soul and sweat to build a restful and peaceful destination there to be emerged and fluctuate of nature and wild lives, with much special and unique identity of minor ethnic people.
Once you visited Sapa, you will definitely loose your heart in nature, scences, wind and cloud which is only in Sapa
To be a town in the highlands, Sapa used to be well-known of a land of modesty, quiet yet hidden many wonders of the natural scenery. Sapa's natural landscape is combined with the creativity of people along with the topography of mountains and hills, the green of the forest, like a picture painted in a harmonious layout to create a beautiful land with poetic scenery.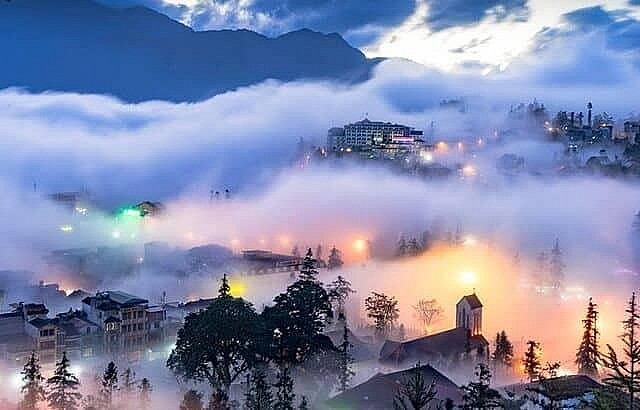 Sapa – The foggy town (illustrative photo)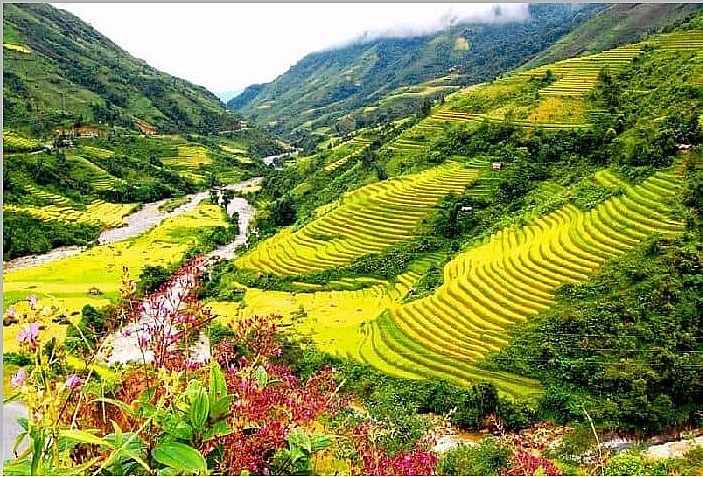 Muong Hoa Valley (illustrative photo)
Lying in the floating clouds makes Sapa town like a foggy city, creating a charming painting. Coming to Sapa, visitors can relax with the fresh and cool atmosphere, bringing many diverse shades.
However, the unique beauty of Sapa is gradually getting worse and poorer due to an uncontrolled and not sustainably-planned tourism development.
Coming to Sapa these days, visitors may be shocked by a very different Sapa. Still maintaining a very unique beauty of 1600m high mountains with temperate climate, Sapa is becoming a busy tourist town with many such professional services and hot developed that people can't help concerning "modernity has caused missing its traditional cultural identity?"
Concretization and Pollution
In many expats' opinion, Vietnam Northwest and Northeast reagion are top beauties all over the country for discovery and taking pictures with breathtaking sceneries and diversified peoples and cultures. Along with a very gorgeous and wild nature, the beauty of native minor ethnic people with their diversified customes makes the place one of the most wonderful lands.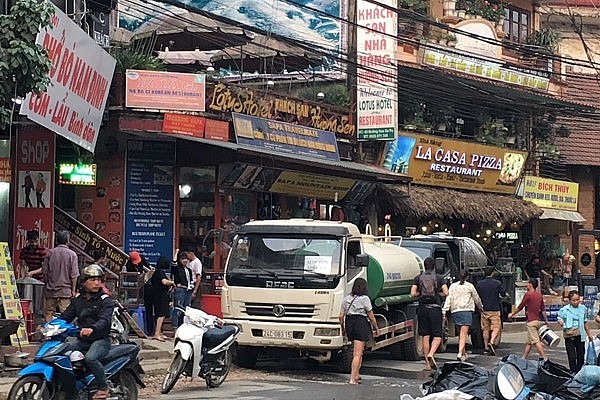 Sapa of today.
It is really pity and regretted that the uncontrolled development in Sa Pa (Lao Cai province, North West) with many hotels, construction sites, concrete, plastic waste and pollution has made the place, which used to be a very special place, gradually losing its timeless beauty. Sa Pa is no longer a place many domestic and foreign tourists want to go to so much. Massive hotels, pollution and confusion in tourism and plan are completely out of the place.
Thibault Clemenceau (a French nationality) , an expat has lived in Vietnam for near 10 years and been to the Northeast and Northwest more than 6 times, in a writing on the Youth newspaper, said that:
"I love Vietnam more than a second home. As a foreigner, giving advice or lessons is a bit uncomfortable. But I am sad to say that Vietnam is a prime example of unsustainable tourism.
Many beautiful places have been destroyed by unplanned and uncontrolled development, by concrete, by plastic waste: Sa Pa, Ninh Binh, Ha Long, and coastal areas from Da Nang, Hoi An to Phu Quoc.
One place that can be seen as a model is Luang Prabang (Laos) - a very beautiful place that has been managed very well for many years by UNESCO: all buildings, hotels, etc. must comply with the regulations. strict rules (architecture, materials, design…) to preserve the beauty of the city.
What good does conservation bring? I know many tourists willing to return to Luang Prabang again after having traveled there. I also hope that Vietnam can do the same with places like the Northwest"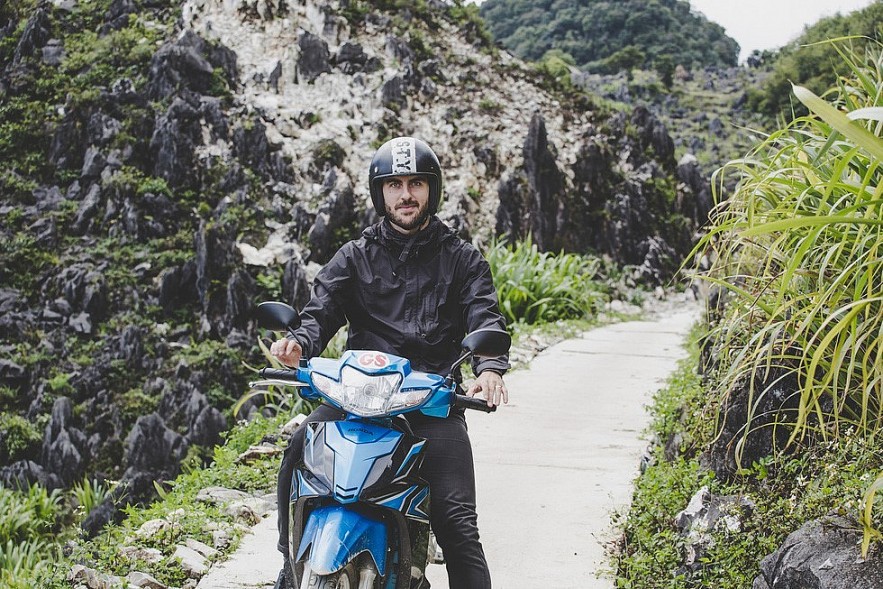 Thibault Clemenceau on a motorbike trip last October - Photo: Thibault
How to preserve the culture of ethnic minorities
The pace of life in Sapa (Northeast) is really different. Many tourists love wandering around, spending hours taking pictures of the ethnic minorities here in their daily lives, especially the children and elderly women.
Bustling markets are always a really great place to explore. It is a place where travellers can blend in with the diversity of people, costumes, animals and trading activities…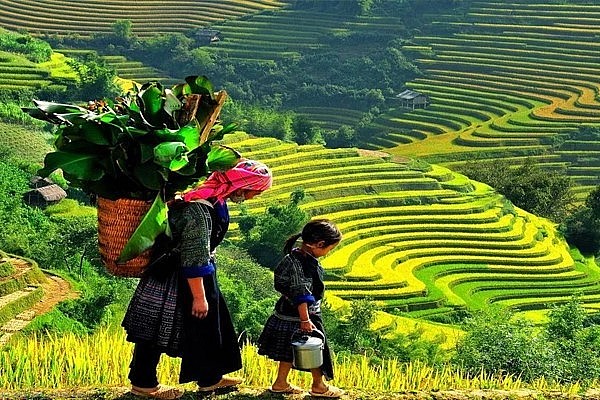 The true beauty of Sapa seems gradually missing. Illustrative photo
Many indigenous people are involved in tourism such as serving restaurants, hotels, motorbike service (Xe Om), selling goods or craft.... They play the role of amateur tour guides with knowledge of local tourism, especially the ability to speak oral English quite fluently. Even small children selling street food can also advise and guide fluently in tourist attractions.
It is obvious that because Sapa has no production or business industry, the people lives completely depend on tourism, but it can be seen that it is an unsustainable local tourism.
In comparison with today Sapa
We may not see a romantic or unique Sapa any more in the near future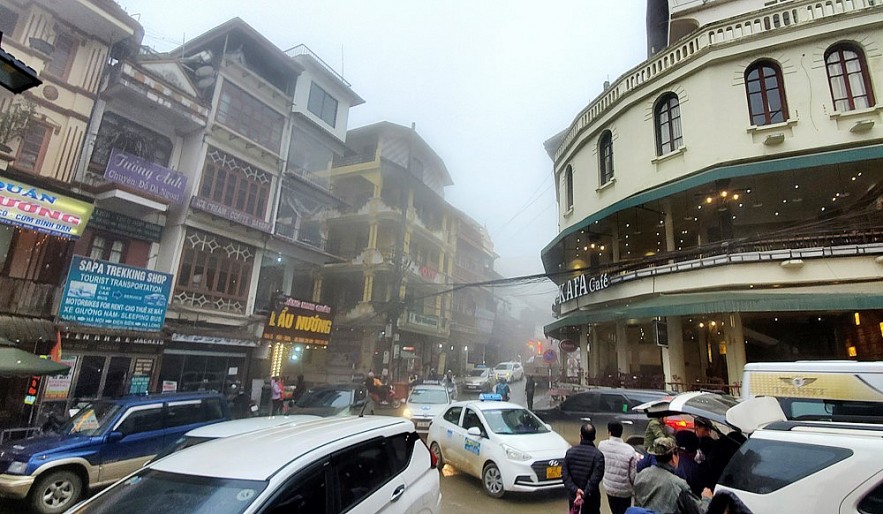 A confusing Sapa town with unplaned and not well-designed hotels and restaurants.
Sapa town is being excavated and drilled everywhere day and night. The rows of green pine trees are gradually being covered with restaurants and hotels. Sapa began to have great changes since the Hanoi - Lao Cai highway was put into operation in early 2014. Dozens of large and small projects worth VND trillions of billions poured into Sapa crammed into each other every meter of land, causing the small town to buckle up. The number of vehicles going to Sapa every day increases dramatically, plowing the road surface from the foot of the pass.
In addition, some traditional crafts are also showing signs of disappearing to give way to industrial fabric brocade. The number of children dropping out of school to work as guides for tourists and selling street goods has also increased significantly in recent times even though travellers are warned not to buy goods from children by local authorities.
If the focus of the local is only to develop quickly by building hotel, restaurants, resorts instead of schools, hospitals or long lasting tourism services or work places, what for them to choose?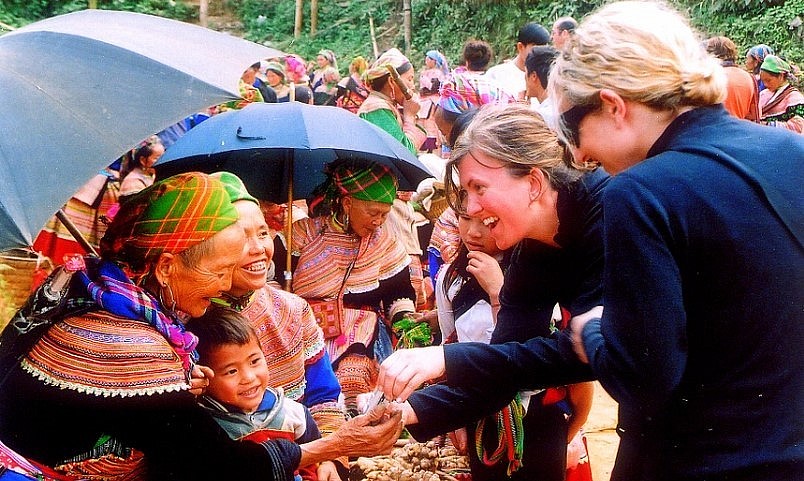 Model of community tourism in Sapa. Illustrative photo
and the confusing reality.
Faced with that reality, it is thought that local authorities need to have a comprehensive strategy to guide tourism service operators as well as increase people's sense of participation in preserving and promoting their Sapa culture identity. Only then can Sapa have a long-term and sustainable development.
Please save Sapa as unique as what it is!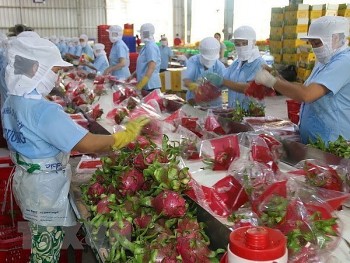 Make in Vietnam
Denmark and Vietnam strengthen cooperation in production, certification and management of organic products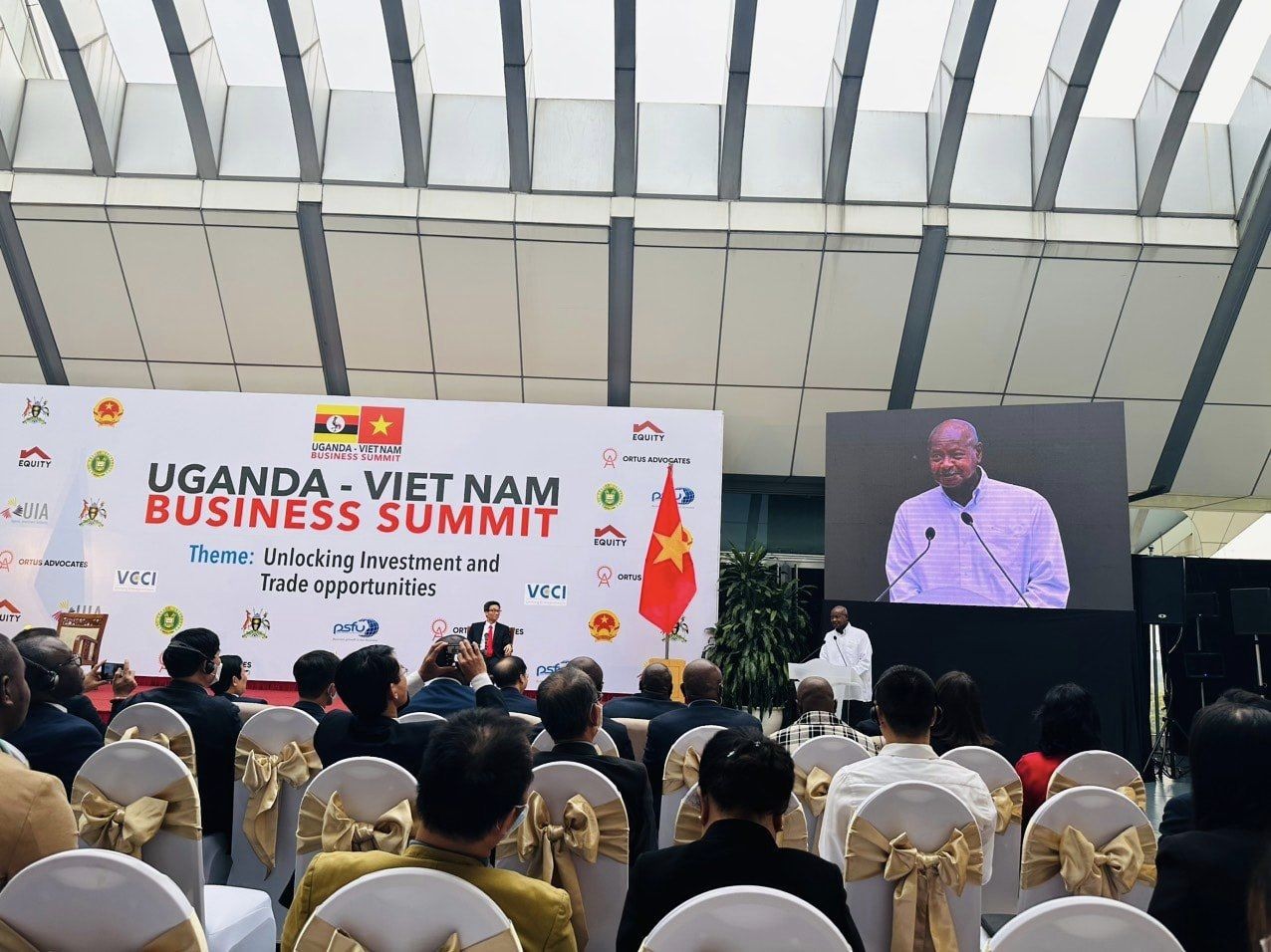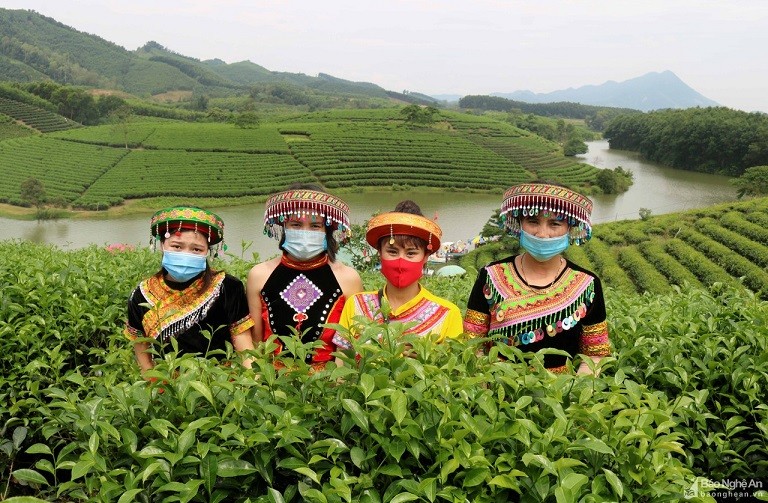 Travel
Nghe An has many unique natural sceneries, among them are gorgeous, green tea hills.
November 26, 2022 | 08:09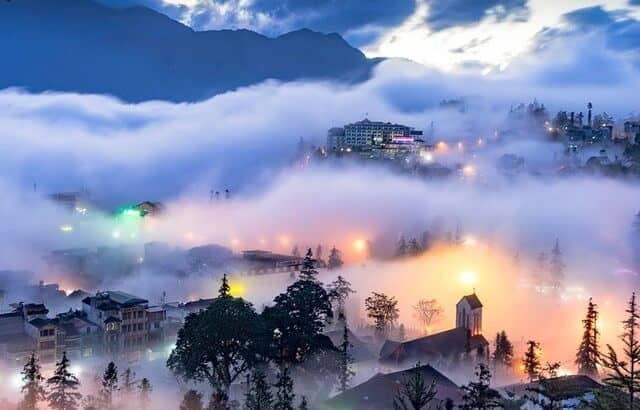 Travel
VNT reporter reflects on the natural beauty of Sapa and the overdevelopment that threatens it.
November 24, 2022 | 07:21