Operation Smile continues bringing smiles for Vietnam's child patients
Some 170 patients have been screened and nearly 100 patients will receive safe and free surgery during a Operation Smile Vietnam's mission in the central province of Quang Ngai.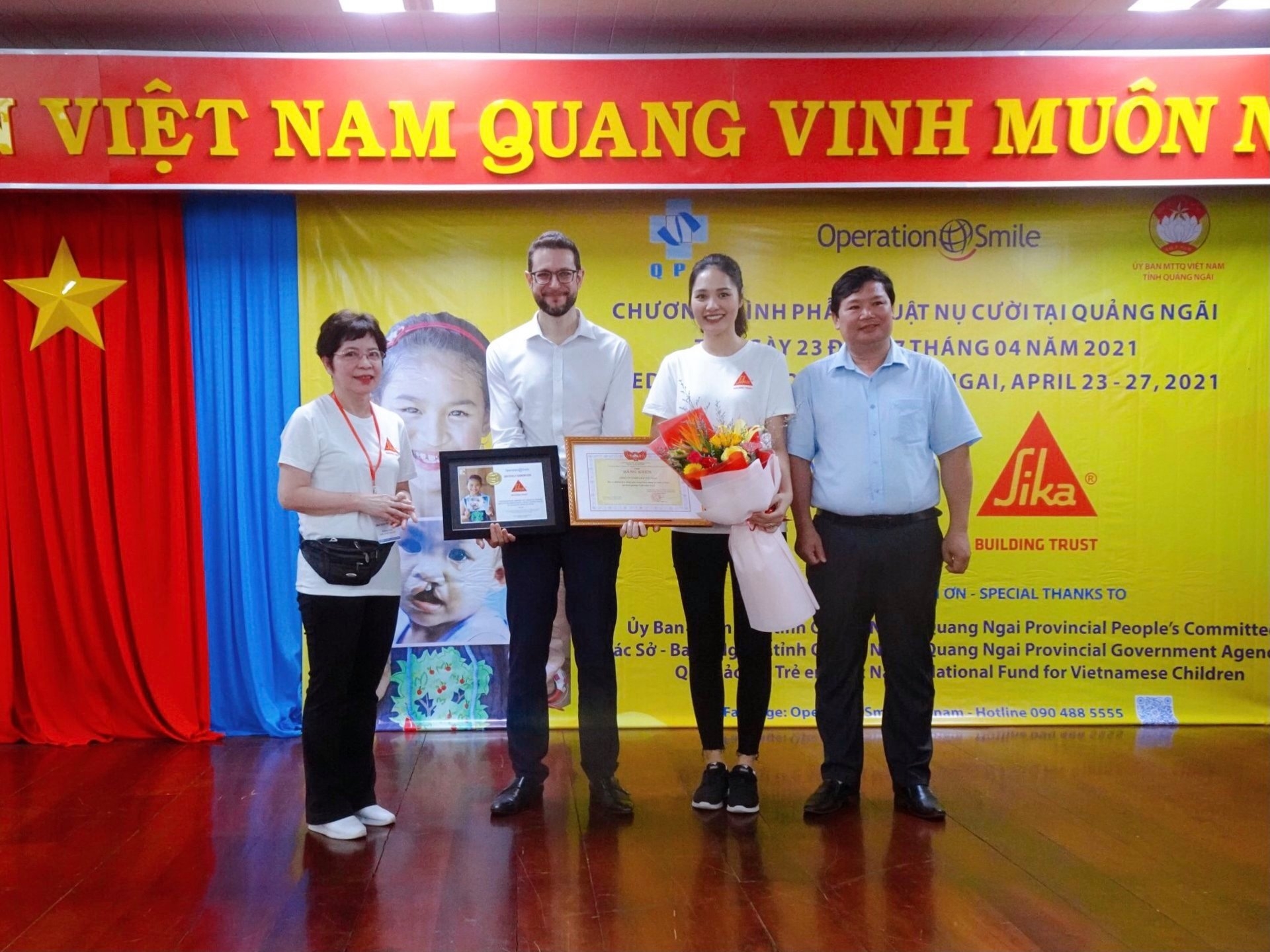 The humanitarian surgical mission is taking place from April 23-27. Source: Operation Smile Vietnam
The dental mission in Quang Ngai is followed by a surgical mission that is being organized from April 23 - 27 and projected to provide treatment for about 100 patients.
This is the first of three missions sponsored by Operation Smile's strategic partner Sika in the year 2021. Over the past ten years, Sika has brought new smiles to thousands of unlucky children born with cleft.
Before the mission, a nursing training will happen with an aim to improve the knowledge and skills related to cleft surgery for 30 nurses of Quang Ngai Hospital for Children and Women, which ultimately increases the quality of medical service at the hospital.
Earlier, 20 medical and non-medical volunteers have been screened thousands of students, provide fluoride and filling treatment to hundreds of students from primary schools in Quang Ngai every day.
Medical professionals and volunteers working on the screening day. Source: Operation Smile Vietnam
A cleft is an opening in the lip, the roof of the mouth or the soft tissue in the back of the mouth. A cleft lip may be accompanied by an opening in the bones of the upper jaw and/or the upper gum.
A cleft palate occurs when the two sides of a palate do not join together, resulting in an opening in the roof of the mouth. A cleft lip and palate can occur on one side or both sides. A child can suffer from a cleft lip, a cleft palate or both.
According to statistics, harelip and cleft palate is one of the most common congenital anomaly of newborns in Vietnam. The rate of children born with harelip and cleft palate is 1 out of every 700.
Operation Smile Vietnam is a charity organization that provides free reconstructive surgeries to children born with facial deformities.
Since its establishment in 1982, Operation Smile — through the help of dedicated medical volunteers — has provided over 220,000 free life-changing surgeries for children and young adults. Particularly During more than 30 years operating in Vietnam, Operation Smile has helped change lives for approximately 60,000 underprivileged children./.