Over 200 Vietnamese workers to fly home as 3.071 cases confirmed in Equatorial Guinea
The Vietnamese Embassy in Angola was requested to verify, keep in close touch, and guide over 200 Vietnamese workers in distress in Equatorial Guinea due to COVID-19 and seek to repatriate them back to Vietnam, VOV citing Ministry of Foreign Affairs on July 8.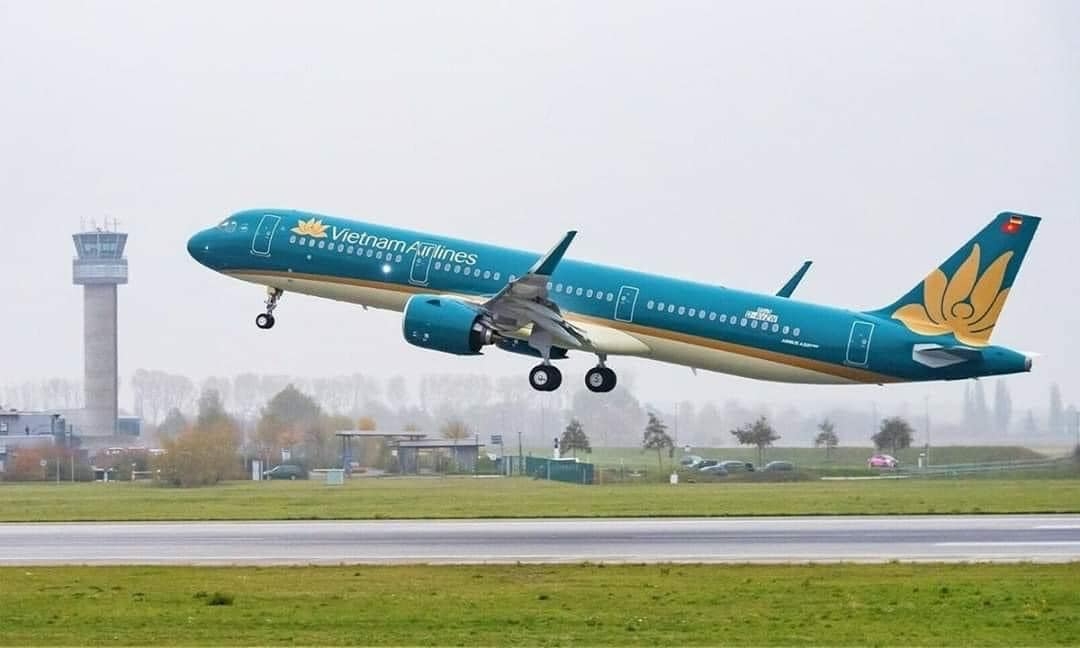 Vietnam Airlines has been assigned to arrange flights to bring home Vietnamese citizens
Accordingly, all 213 workers are working for Sendje hydropower plant in the Republic of Equatorial Guinea under labour contracts between Duglas Alliance Ltd of the UK and two Vietnamese companies, CMVIETNAM and LILAMA 10.
The pandemic caused by the new coronavirus has already spread to 215 countries with 11.939.443 infected. The disease is caused by a new virus that had not been detected in humans until a few months ago.
As of July 8, in Equatorial Guinea the total number of positive cases is 3.071.
Equatorial Guinea ranks 100 in countries with reported COVID-19 cases, the viral pneumonia that affects the planet.
In the last 24 hours, no deaths were reported and the number of fatalities remains at 51.
In contrast, it has been reported that 842 people have recovered in the country.
The Ministry of Foreign Affairs requested the Vietnamese Embassy in Angola to verify, keep in close touch, and guide the citizens with necessary prevention measures.
It also asked the representative diplomatic mission to work closely with relevant companies and local authorities to protect the health of Vietnamese citizens and create favorable conditions for them to return home at an earliest possible time.
Amid the complex development of COVID-19 globally, Vietnamese representative agencies abroad give top priority to citizen protection, while keeping in regular contact with the overseas Vietnamese community, answering the citizens' questions concerning changes in the immigration policy of Vietnam and the host country, and requesting local authorities to take care of infection cases.
Following instructions of the Prime Minister, Vietnamese agencies will continue to coordinate with representative agencies abroad to arrange more flights to take Vietnamese citizens back home based on their wish and domestic quarantine capacity.
The PM also has allowed some 14,000 Vietnamese people abroad fly home, who mostly are children under 18, the elderly, the sick, laborers with expired contracts or no accommodation, students without dormitories, stranded tourists, and others of special cases.
The Health Department of Dong Nai province on July 8 received 237 Vietnamese citizens, including 109 pregnant women, repatriated from Taiwan (China) due to the COVID-19 epidemic one day earlier. Photo: TTO
To date 51 repatriation flights have been conducted, bringing home more than 12,000 such citizens. All returnees are placed in quarantine for medical surveillance according to regulations on COVID-19 prevention and control.
Vietnam has recorded no community infection of SARS-CoV-2, the virus that causes COVID-19, since April 16, or 83 straight days.
Among the 369 confirmed cases so far, 229 were imported and put in quarantined immediately after arrival.
Of the total, 347 patients, or 94 percent, have recovered fully, and no fatalities have been reported so far.
A total of 13,373 people who had close contact with COVID-19 patients or arrived from pandemic-hit areas are under quarantine./.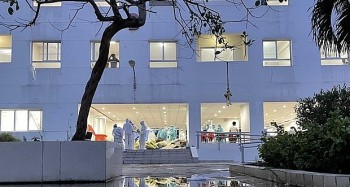 National
Vietnam News Today (Aug. 16): More than 251 million doses of Covid-19 vaccines administered in Vietnam; HCM City ready to reactivate Covid-19 treatment hospitals; Vietnam Airlines opens ticket sales for upcoming Tet Holiday; Demand for logistics real estate increases sharply: Savills Vietnam.