Over 32 million Vietnamese labourers affected by COVID-19 pandemic
The COVID-19 pandemic in 2020 has affected an estimated 32.1 million Vietnamese people aged 15 or above, forcing them either lose their jobs or having working hours and income reduced.
The figure was released by the General Statistics Office (GSO) at a press conference on January 6 regarding the job market in Vietnam in 2020.
Deputy head of the GSO Pham Quang Vinh said a total of 32.1 million workers aged 15 or above were affected by the unprecedented impact of the COVID-19 pandemic in 2020.
The service sector was hit hardest by the crisis with 71.6 percent of workers affected, followed by the processing and manufacturing industries (64.7 percent) and agriculture (26.4 percent).
Head of the GSO's population and labour statistics department Vu Thi Thu Thuy said nearly 1.2 million people faced unemployment in 2020, up 277,800 as compared to 2019.
The average monthly income in 2020 reached 5.5 million VND (239.1 USD), 128,000 VND lower than last year.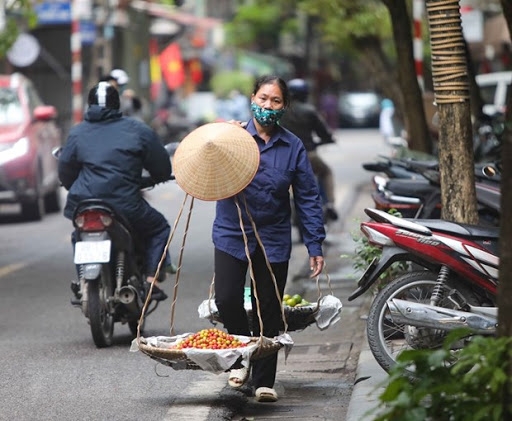 Over 32 million Vietnamese labourers affected by COVID-19 pandemic. Illustrative photo
The average income of workers in urban areas was 1.5 times higher than that in rural areas (7 million VND and 4.7 million VND, respectively).
Wage rate for men is 1.4 times higher than for female employees (6.4 million VND and 4.5 million VND, respectively).
Despite being adversely hit by the pandemic, the Vietnamese labour market witnessed positive changes in the final months of the year when labour demand increased and more goods were produced to meet the year-end demand.
The rate of unemployment in the fourth quarter was estimated at 3.68%, the highest in ten years but still lower than the 4% target set by the National Assembly.
The Vietnamese economy, unlike most others, was able to escape contraction in 2020 thanks to competent handling of the Covid-19 crisis. It grew at 2.91 percent last year.
The government has set a GDP growth target of 6.5 percent for 2021, Vnexpress reported.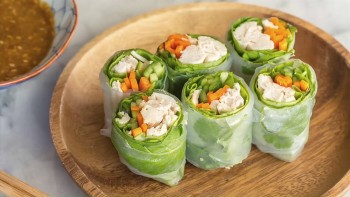 Travel
Rolls are a easy-to-make dish that is loved by many Vietnamese diners as well as Korean stars.