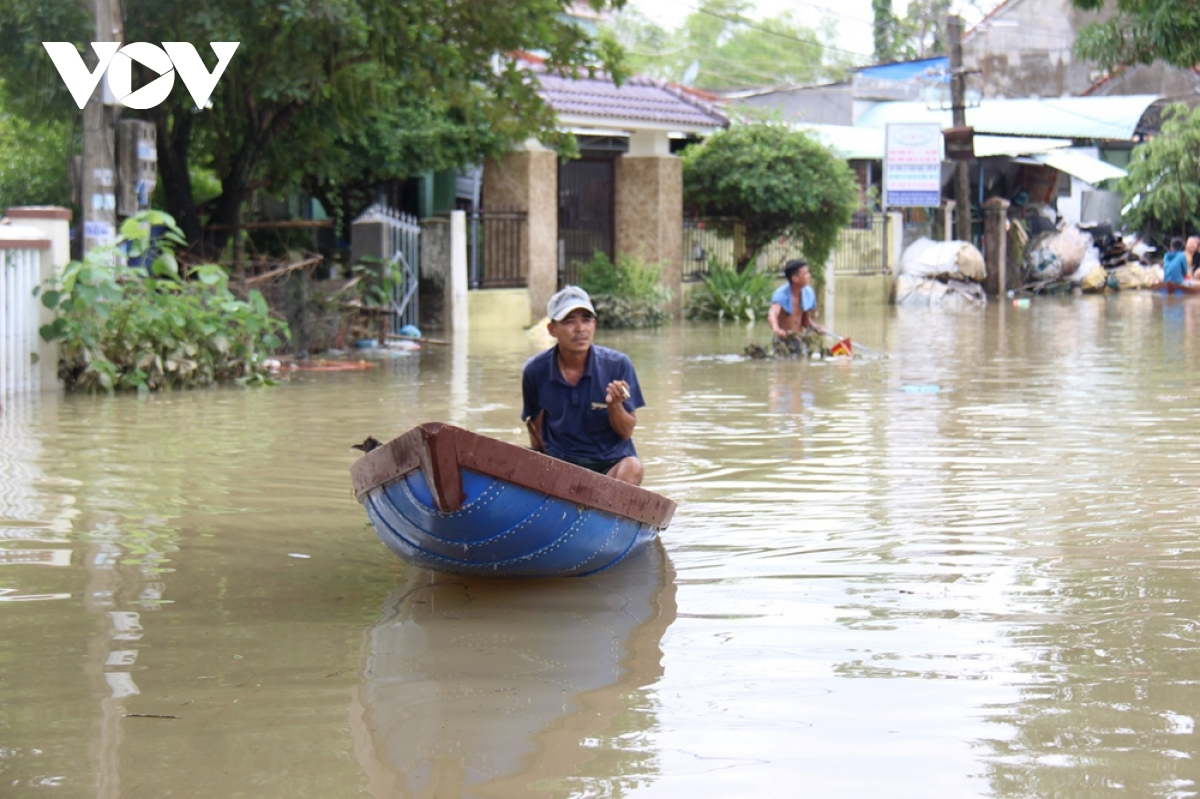 Floods cause heavy damage to central provinces Photo: VOV
In a letter to Chairwoman of the Vietnamese National Assembly Nguyen Thi Kim Ngan, the President of FSM Congress said that Vietnam is always in the mind of Micronesian people, adding that the Micronesian Congress and people are really impressed by the way Vietnam copes with the COVID-19 pandemic, VOV reported.
To share with the difficulties and losses that Vietnamese central people are suffering, the FMS Congress has passed a legal provision providing US$100,000 in aid to assist them.
The President of FSM Congress also hopes that Vietnamese people will be safe to overcome a year full of challenges.
On behalf of the Vietnamese National Assembly, Chairwoman Nguyen Thi Kim Ngan sent a letter thanking the FSM Congress and people for their kind gesture. She also affirmed that Vietnam always treasures and wishes to step up the friendly cooperative relations with the Federated States of Micronesia.
Malie Nguyen