Participants in 13th National Party Congress to be tested for Covid-19 twice
All delegates participating in the upcoming 13th National Party Congress will be tested for Covid-19 twice, said Director of the Hanoi Health Department Nguyen Khac Hien.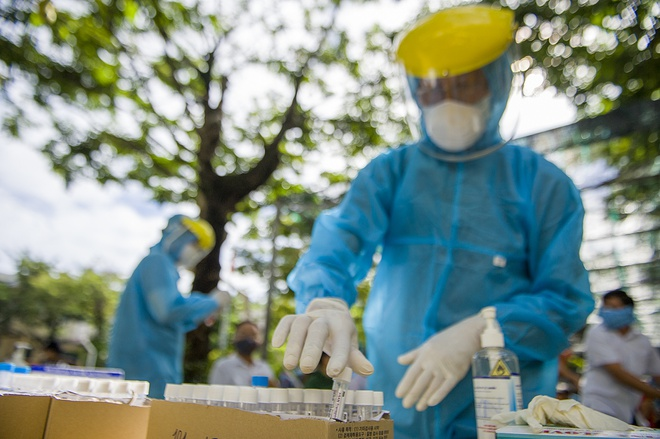 All delegates participating in the upcoming 13th National Party Congress will be tested for Covid-19 twice. Illustrative photo: Duy Hieu/ Zing News
Accordingly, to ensure safety ahead of the 13th National Party Congress which is slated to take place from January 25 to February 2, the Hanoi Health Department has finalized the preparation of biological products and equipment to test the virus for all participants at the Congress. Between January 18 and 23, their samples will be taken for testing, Zing News reported.
Major General Do Thai Son, Deputy Commander of the Hanoi Capital High Command also expressed his concern over the complicated development of the illegal entries into the country in recent time, asking the city to direct units to thoroughly review quarantine facilities and strictly comply with the regulations on the Covid-19 prevention and control.
The authorities need to popularize and mobilize localities, residents as well as mass organizations to jointly detect and prevent the illegal entrants, especially Tet holiday is drawing near, Son added.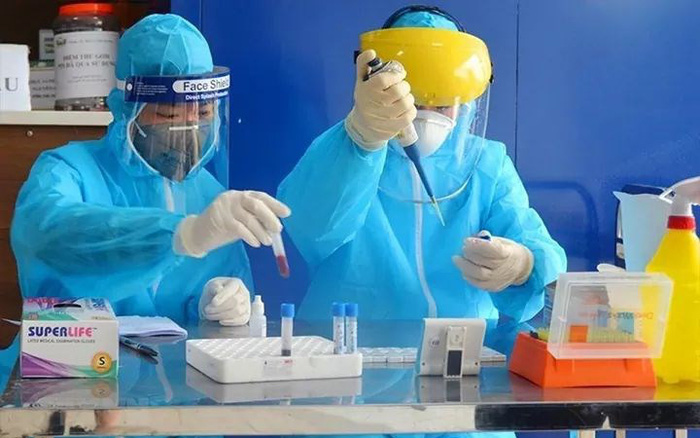 Photo: Vietnamplus
Hanoi People's Committee Vice Chairman Chu Xuan Dung also warned of the high risk of the virus resurgence in the community, simultaneously ordered to strictly crack down on people breaching the rules on the Covid-19 prevention and control such as not wearing face masks in public places.
Earlier, Khong Minh Tuan, Deputy Director of the Hanoi Center for Disease Control (CDC) said that Hanoi would test for SARS-CoV-2 on a total of 100 samples of imported food so as to guarantee safety for the local residents.
The inspection group from the Hanoi Department of Food Safety and Hygiene will take 40 samples, the Hanoi Industry and Trade Department will take 30 samples and the remaining will be taken by a working group from the Department of Agriculture and Rural Development, Tuan said, adding that all of the collected samples will be sent to Hanoi CDC to test for SARS-CoV-2.
Vietnam has reported 1,531 Covid-19 cases so far. A total of 1,369 COVID-19 patients in the country have recovered, while fatalities remain at 35.
Among patients still under treatment, 11 have tested negative for SARS-CoV-2 once, 13 twice and 11 thrice.
More than 18,290 people who had close contact with COVID-19 patients or arrived from pandemic-hit areas are being quarantined across the country, with 146 at hospitals, 16,642 at designated facilities, and 1,507 at home or in their accommodations.
Handbook
Yoga has recently become one of the best exercise methods that bring many health benefits to people, but it also requires a lot of technique and training to avoid injuries. There are several ways to practice it home, and will still help you achieve your goals.