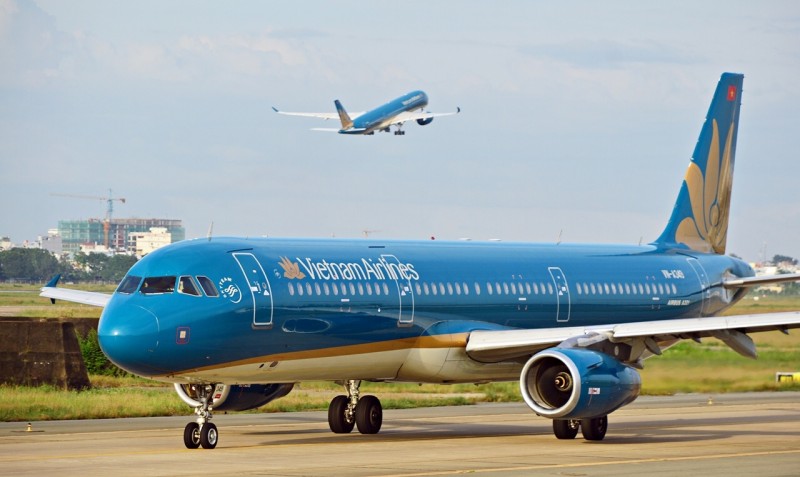 An aircraft of the national flag carrier Vietnam Airlines.
Flight VN814 carried 67 passengers and six cabin crew from Siem Reap (Cambodia), to the city-based Tan Son Nhat International Airport. Sixty-one passengers had connecting flights that night to London (the United Kingdom), Narita and Nagoya (Japan), Busan (the Republic of Korea) and Manila (the Philippines).
Six passengers checked into Vietnam including one Vietnamese, three French, one Australian and one Filipino.
Out of six passengers, the Vietnamese passenger was located in the city's District 1. This person has been quarantined. According staff of the hotel where he stayed, his room was disinfected by the city's CDC and District 1 Health Center.
Family members who had contact with him were required to remain in isolation at home.
The remaining five foreign passengers departed Vietnam on March 4, of which the Filipino and Australian flew home, three French flew to Bangkok.
The Japanese passenger boarded a connecting flight, VN340, to Nagoya, Japan, on early March 4 and tested positive for SARS-CoV-2 after arriving in Japan with a fever.
Flight crews on flight VN340 returned to Vietnam on flight VN341, which landed at Tan Son Nhat airport at 1:55 pm on March 4. The flight has a total of 73 guests and 12 crewmembers. Accordingly, passengers entering Vietnam and all crew have been put into quarantine.
Vietnam has recorded no new COVID-19 infection cases since February 13./.
VNF