MoH confirms case of COVID-19 on board Siem Reap - HCMC flight
The Ministry of Health (MoH) on Wednesday (Mar 4) has confirmed that a Japanese passenger who travelled on board a Siem Reap (Cambodia)  to Ho Chi Minh City flight tested positive for the novel coronavirus (COVID-19).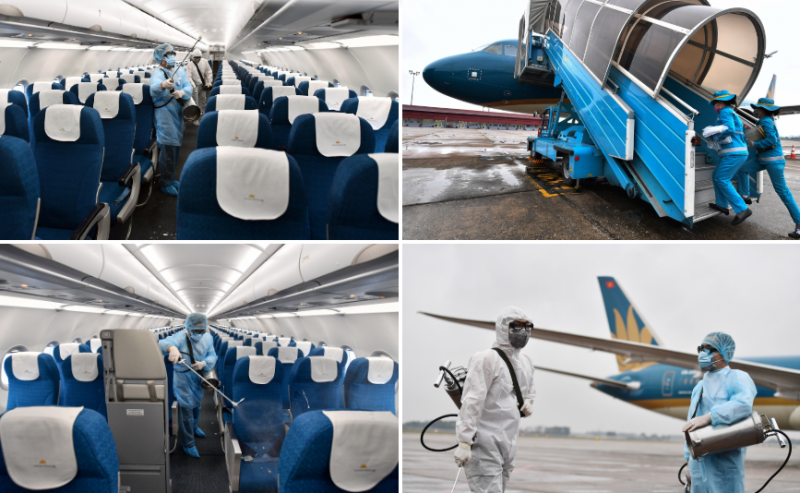 The aircraft used for VN341 flight was disinfected. Source: VGP
The passenger travelled on the national flag carrier Vietnam Airlines' VN340 flight on Mar 3 from Siem Reap to HCMC, then took a transit flight VN340 to Japan's Nagoya city.
Upon landing in Japan, the passenger had been showing sign of fever and was checked by Japanese health officials. Results showed that passenger was positive for the novel coronavirus.
During the flight transfer process, the above mentioned passenger entered business class lounge at 10:30 pm (local time).
Flight crews on flight VN340 returned to Vietnam on flight VN341, which landed at Tan Son Nhat Airport at 1:55 pm on Mar 4. The flight has a total of 73 guests and 12 crewmembers.
Because of the above problem, flight VN341 from Nagoya to Vietnam must undergo medical treatment.
Accordingly, 51 passengers entering Vietnam (included one baby) and the entire flight crew have been put into quarantine. 22 transit passengers are also quarantined before connecting procedures.
At Tan Son Nhat Airport, 2 security staff and 6 service personnel at business lounge were also quarantined due to close contact with Japanese visitors infected with SARS-COV-2.
The aircraft used for VN341 flight was also disinfected.
The Ground Services Company (Viags) has isolated a ground service employee.
Both Vietnamese and Japanese agencies are investigating itinerary of the Japanese patient in Cambodia./.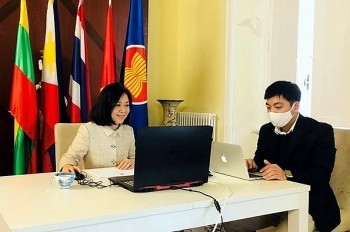 Overseas Vietnamese
The Vietnamese Embassy in Italy hosted an online gathering on January 15 to celebrate Vietnam's 2022 lunar New Year holiday (Tet).