Passengers same flight with 17th COVID-19 recorded negative result
With the uncontrolled outbreak of COVID-19, the passengers on the same flight from London to Hanoi (VN0054) have health test in order to prevent this epidemic.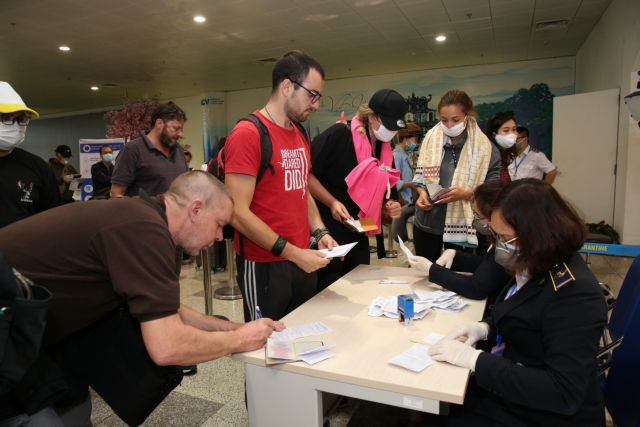 International arrivals to Vietnam make medical declarations at Nội Bài International Airport. (Photo: Vietnamnews/Duong Giang)
According to the HCM City Centre for Disease Control and Prevention, passengers on the same flight with the 17th patient have the health declaration with negative result.
They include four Vietnamese residing in HCM City, an Australian of Vietnamese origin, and 15 foreign tourists.
Among them, five foreigners took flight VN223 from Hani to HCM City, then boarded the Viking Cruise ship to travel to Cambodia on March 4.
One of these five passengers shared the same business class cabin as the 17th COVID-19 patient, and is being quarantined on the ship.
The centre has asked passengers who sat in the same cabin as the quarantined person on flight VN223 to immediately contact local medical stations and fill in health declarations. Other passengers on the flight should monitor their health at home as guided by the Health Ministry.
The Department of Health of the northern province of Hai Duong said two passengers on flight VN0054 who returned to the province have tested negative for SARS-CoV-2.
In the northern province of Quảng Ninh, nine foreigners who arrived in Việt Nam on flight VN0054, including four testing positive to the virus, have been sent to the National Hospital for Tropical Diseases for treatment and quarantine.
All areas at high risk of infection in Hạ Long city have been zoned for quarantine.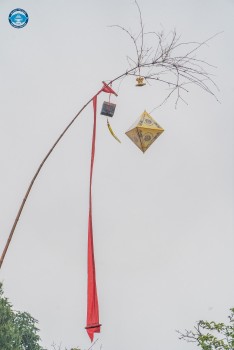 Viet's Home
In the past, the Neu pole (a tall bamboo pole with red garment strips used to ward off evil spirits during the lunar New Year) lowering ceremony at the royal palace of the Nguyen Dynasty was performed to mark the end of the New Year holiday and prepare to enter a new working year.