Peaceful Snapshots of Vietnam's Alluring Western Region
Nga Nam floating market, Can Tho bridge, Chau Doc floating fish village appear lively and colorful through the camera lenses of young Vietnamese engineer who has a passion for photography.
Tran Minh Luong (born in 1990, Thai Binh), is working as an electric engineer in Can Tho. He has had a passion for photography when he was still young, and used to wander from places to places to discover and capture beautiful moments of Western Vietnam.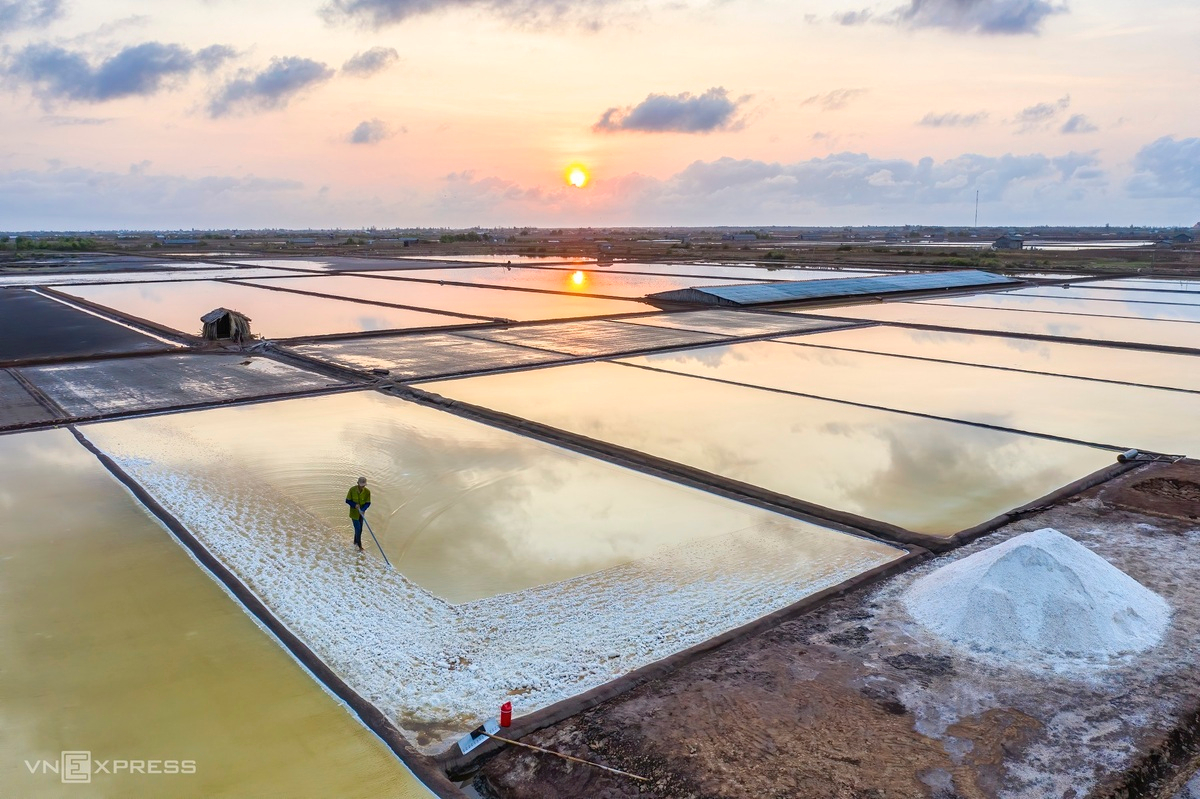 Photo: VnExpress
Minh Luong is especially impressed with Dong Hai salt field in the early morning, with each rectangular salt fields line up like building blocks. Salt harvesting in Bac Lieu is mainly from two districts of Bac Lieu, which are Dong Hai and Hoa Binh. The harvest starts around December to April of the next year, before the rain season.
Photo: VnExpress
During his journey, Minh Luong visited Nga Nam floating market, Soc Trang. The photo was taken in the early morning, February 6, with the bustling and exciting atmosphere of people buying and selling their goods. Located about 60km from Soc Trang, this floating market is an attraction for many tourists who are curious by its name.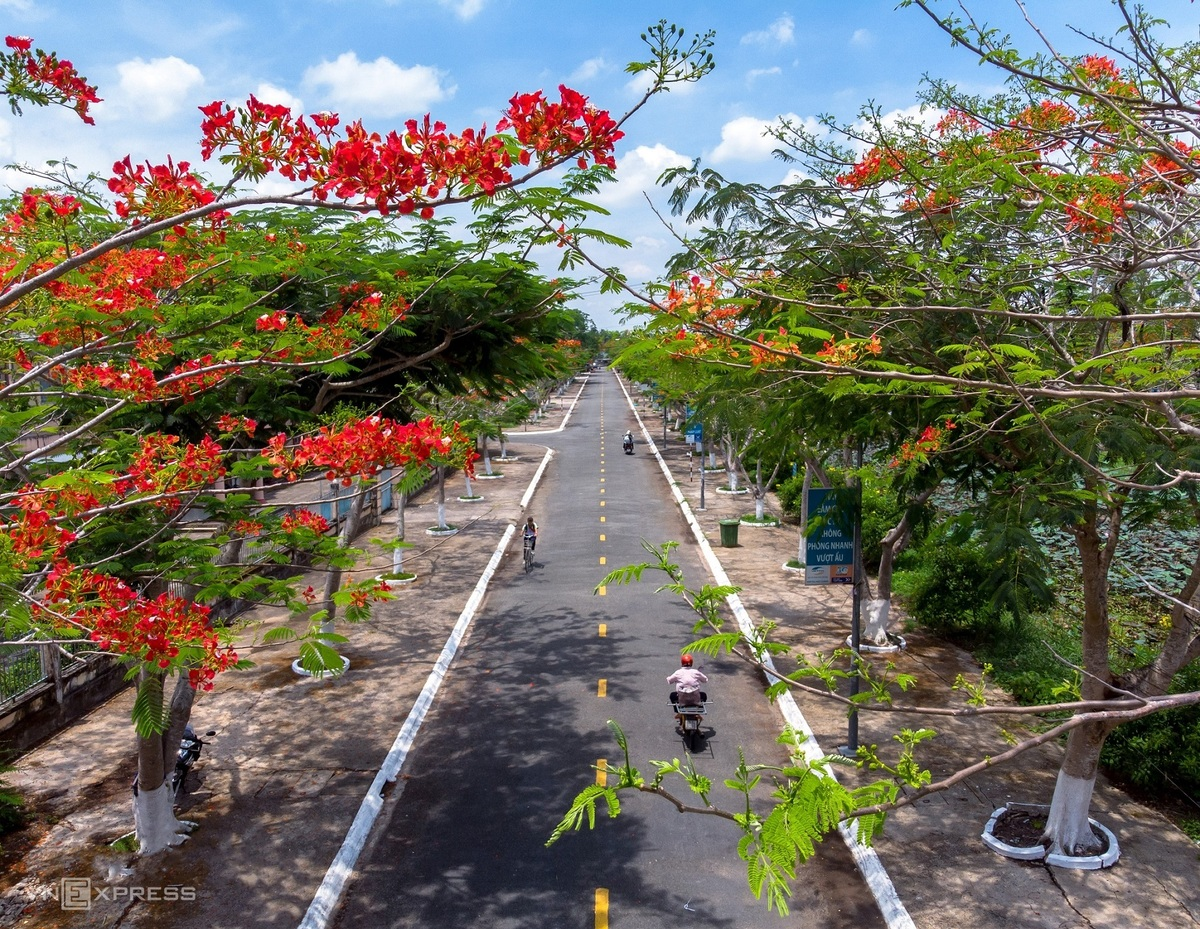 Hau Giang is located about 60km from Soc Trang. The young photographer arrived here just in time to capture the phoenix flowers blooming in two side of the roads in Vi Thuy District. Photo: VnExpress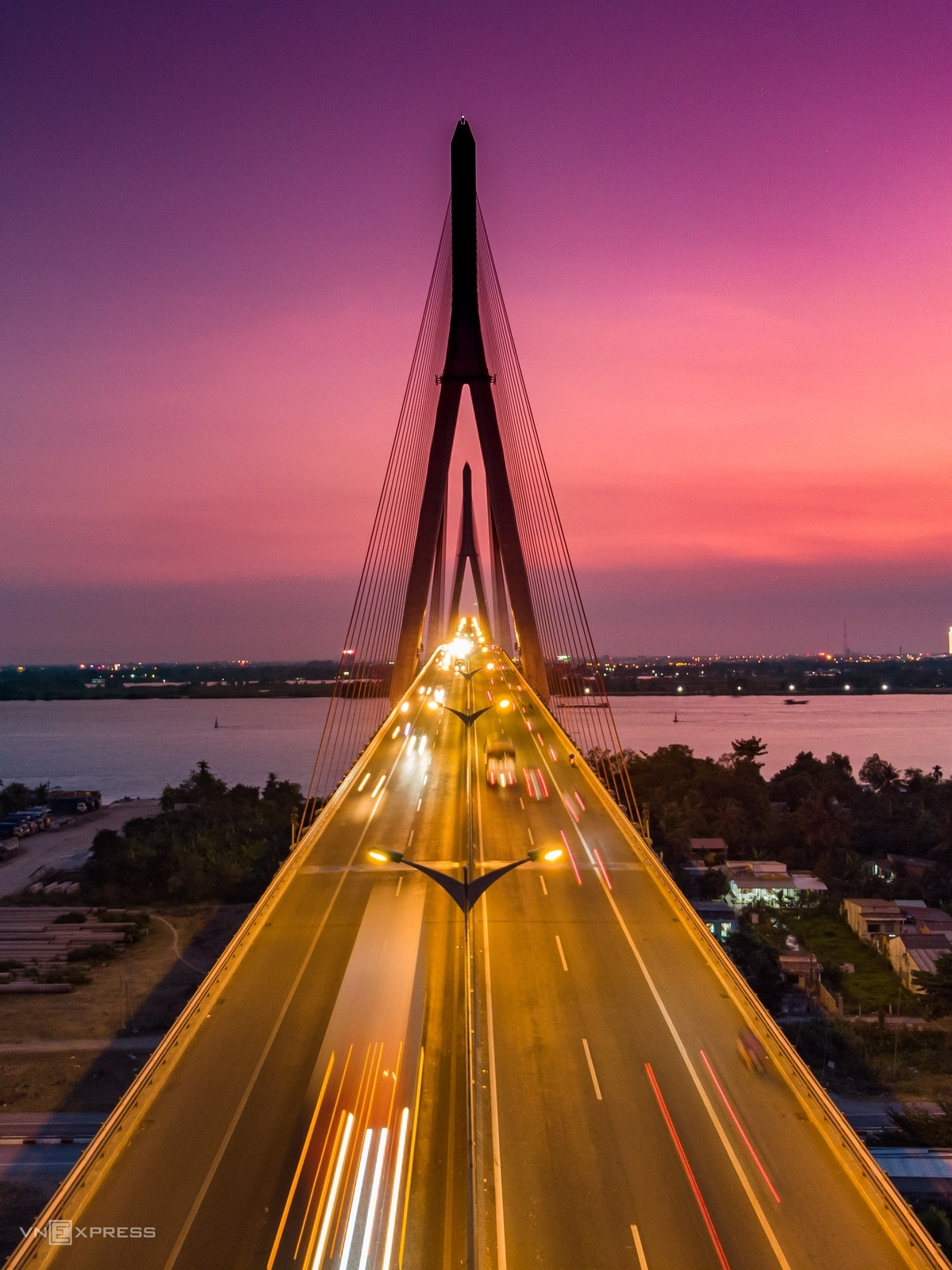 Photo: VnExpress
Can Tho is where Minh Luong works and lives, that's why he has many photos of Tay Do from the above view. In the picture, the photographer captured the moment of sunset on Can Tho Bridge, one of the most iconic symbols of Tay Do. The bridge was built in 2010, with a total length of 15,85 km, of which the main bridge is 2,75 km long.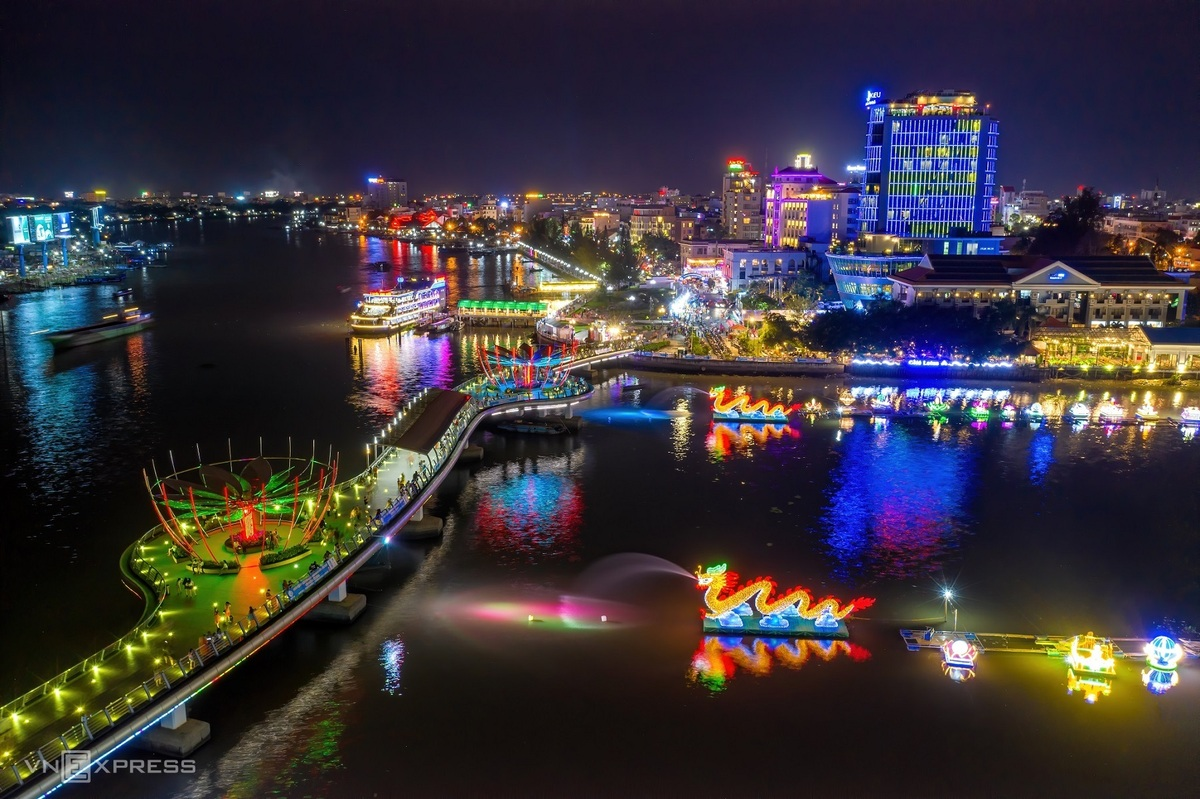 Gorgeous and flawless Can Tho at night, with the highlight of Ninh Kieu bridge. The bridge is 199m long, 7,2 m wide and curved in the shape of an S, with the body expanding to build two lotus fountain. This is the favorite spot for tourists to take pictures, and local people to hang out in the hot weather. Photo: VnExpress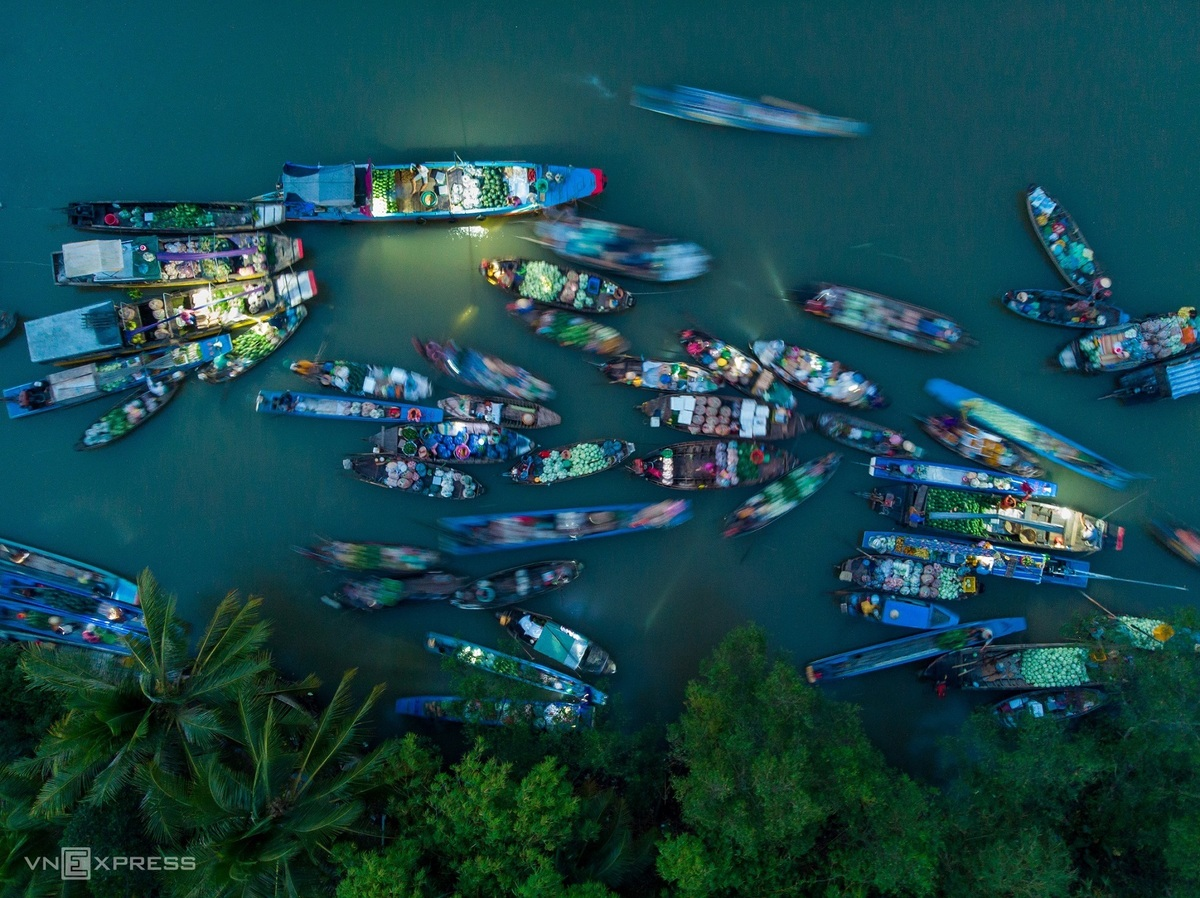 Photo: VnExpress
Coming to Can Tho, tourists should stop by Phong Dien floating market, which is located about 15km from the city central. This is where local people sell a lot of different goods such as fruits, vegetables, traditional specialities and snacks. Phong Dien floating market has its own feeling of old time charm to many people who set foot in here for the first time. This photo helped Minh Luong win a Bronze Medal at the 34th Mekong Delta Photography Festival in 2019.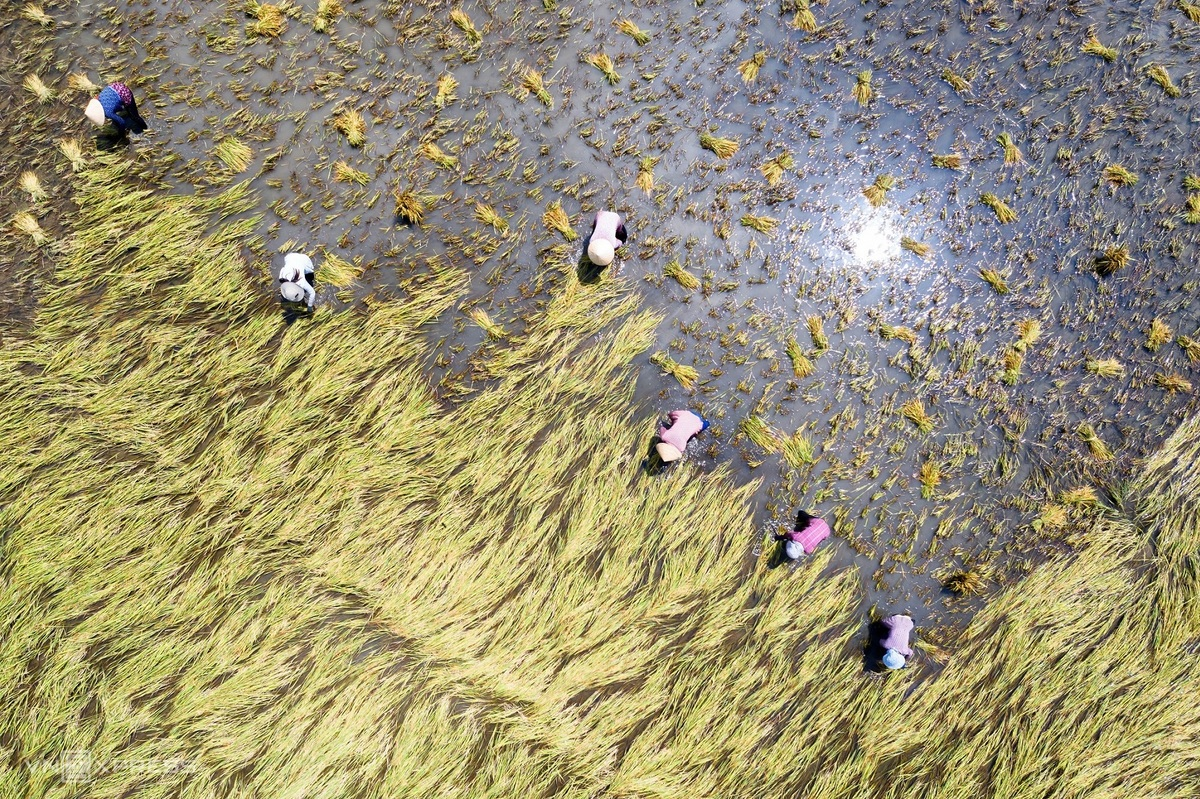 People harvesting in the rice field in March, 2021. The photograph was taken when Minh Luong was wandering around Co Do District, Can Tho. Photo: VnExpress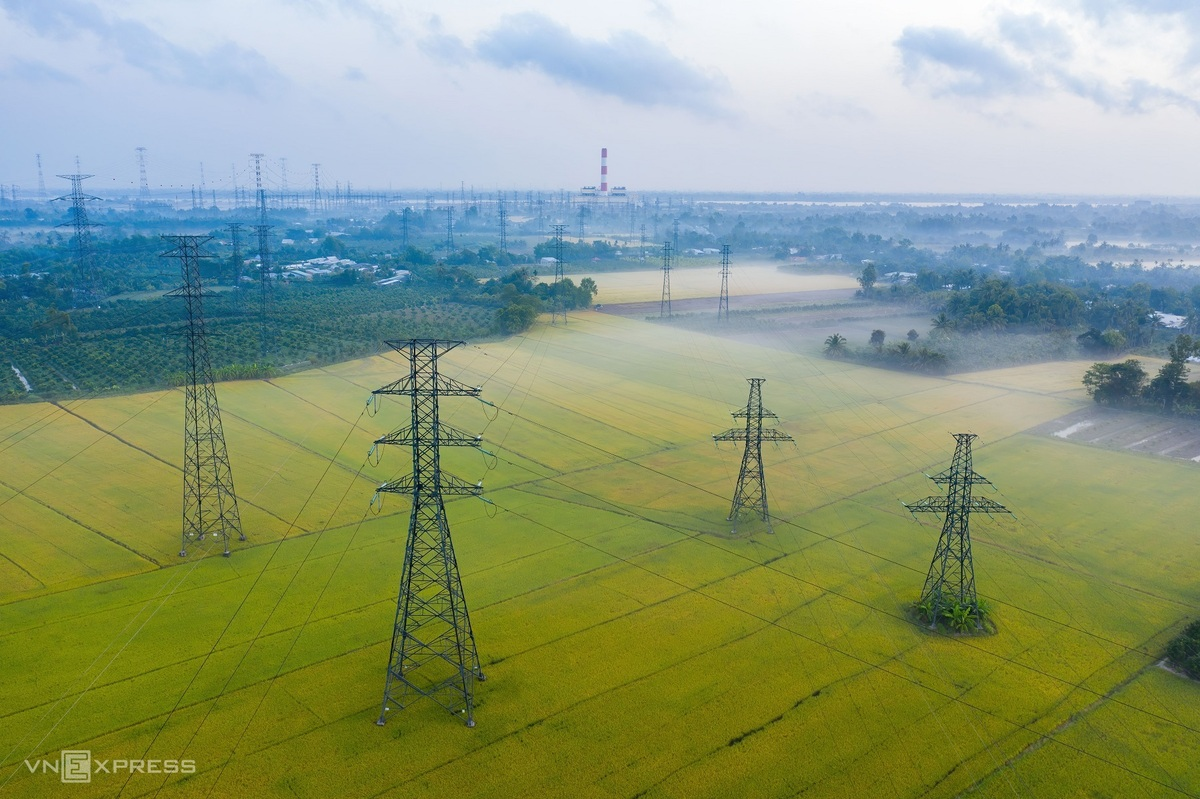 Photo: VnExpress.
The power system that connects with the O Mon Thermal Power Station, across the rice field that is in harvesting season. "As an electric engineer, I am making an album that captures the beauty of this job to show it to the world," Minh Luong said.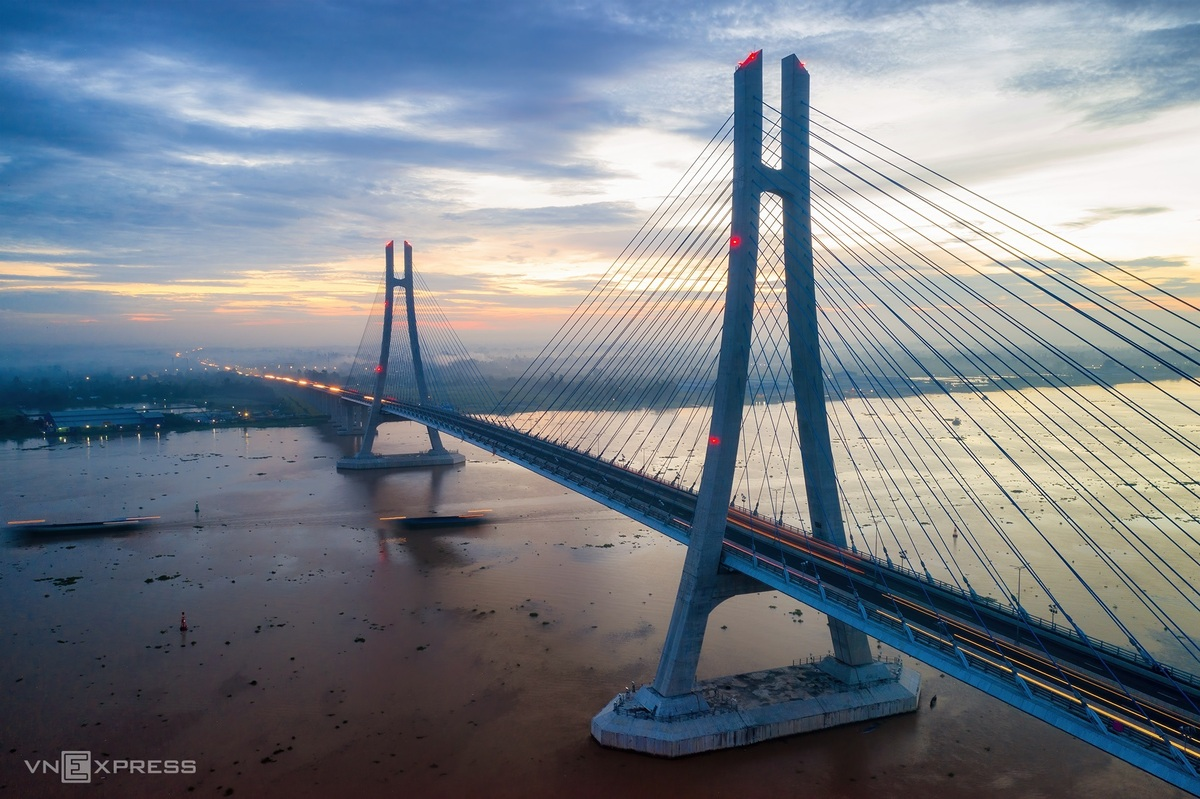 Photo: VnExpress
Vam Cong bridge in the morning light. This bridge was built in May, 2019, with a total length of 2,97 km. The bridge connects two sides of Hau riverbanks, between Thot Not, Can Tho and Lap Vo, Dong Thap, which completes the traffic system in Cuu Long Delta.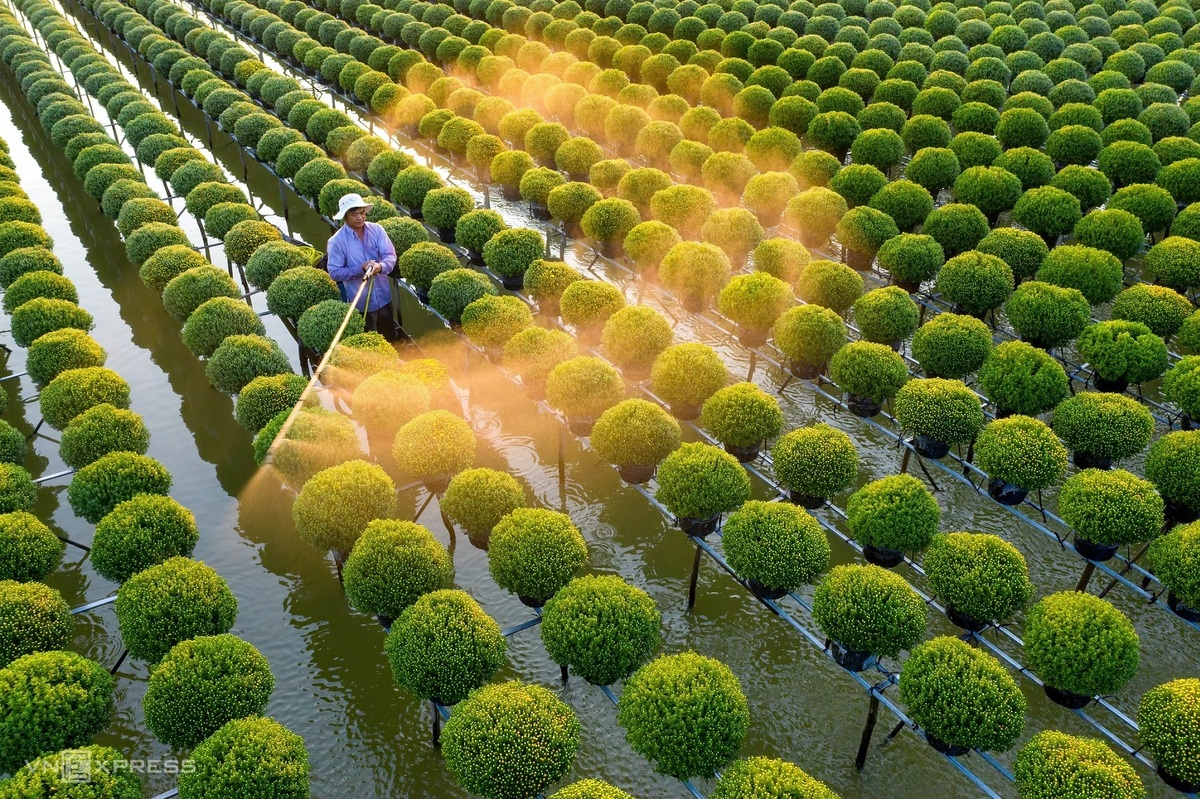 Photo: VnExpress
One of Minh Luong's favorite places in Dong Thap is the raspberry chamomile flower fields in Tan Khanh Dong Commune. This is where local people plant these famous flowers and sell them in Tet holiday, as it is a symbol for prosperity and happiness.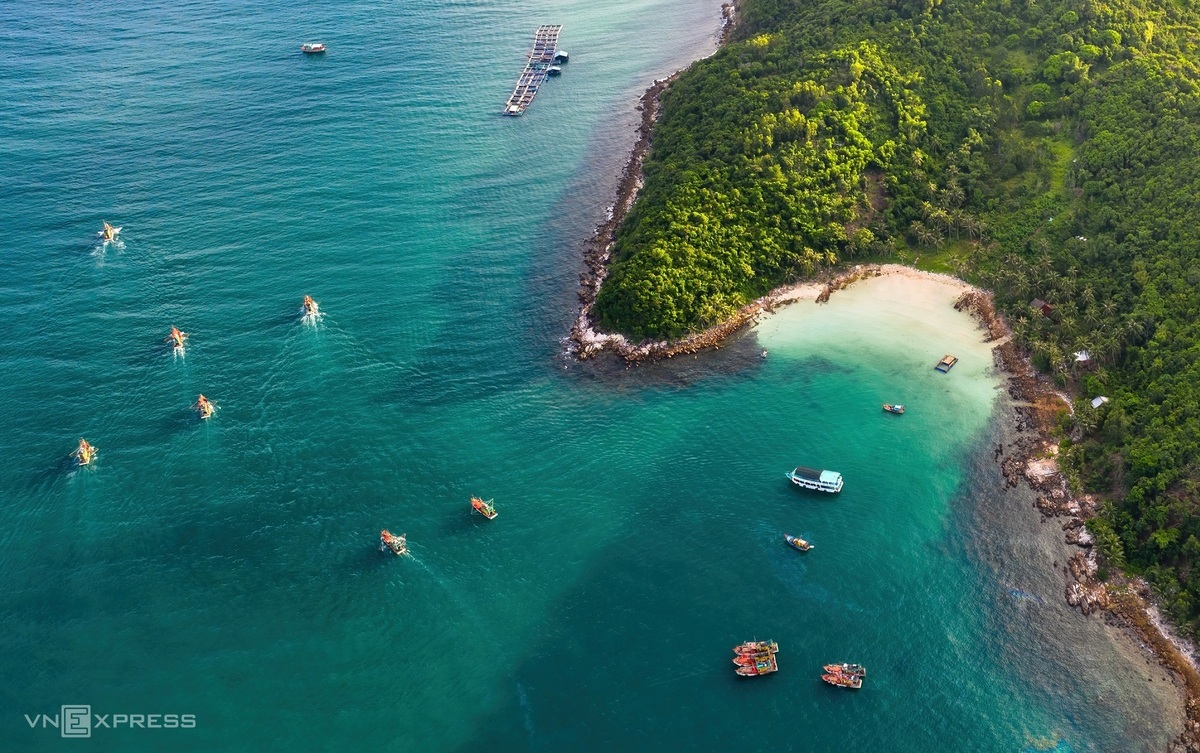 A small corner of Nam Du Islands, Kien Giang. A picturesque archipelago consisting of 21 pristine islands, vistors to these tropical paradises enjoy exploring sunny beaches or diving in colorful coral reefs. Photo: VnExpress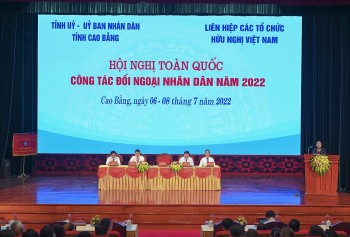 Friendship
During the event, many important issues will be discussed, and constructive suggestions and solutions will be provided to promote more effective people-to-people diplomacy operations.