People in Ha Giang develop sustainable economy while combating COVID-19 effectively
A series of images reflecting "People in Ha Giang implementing dual goals of sustainable economic development while effective COVID-19 prevention and control", was just shared by the United Nations Development Program (UNDP) in Vietnam.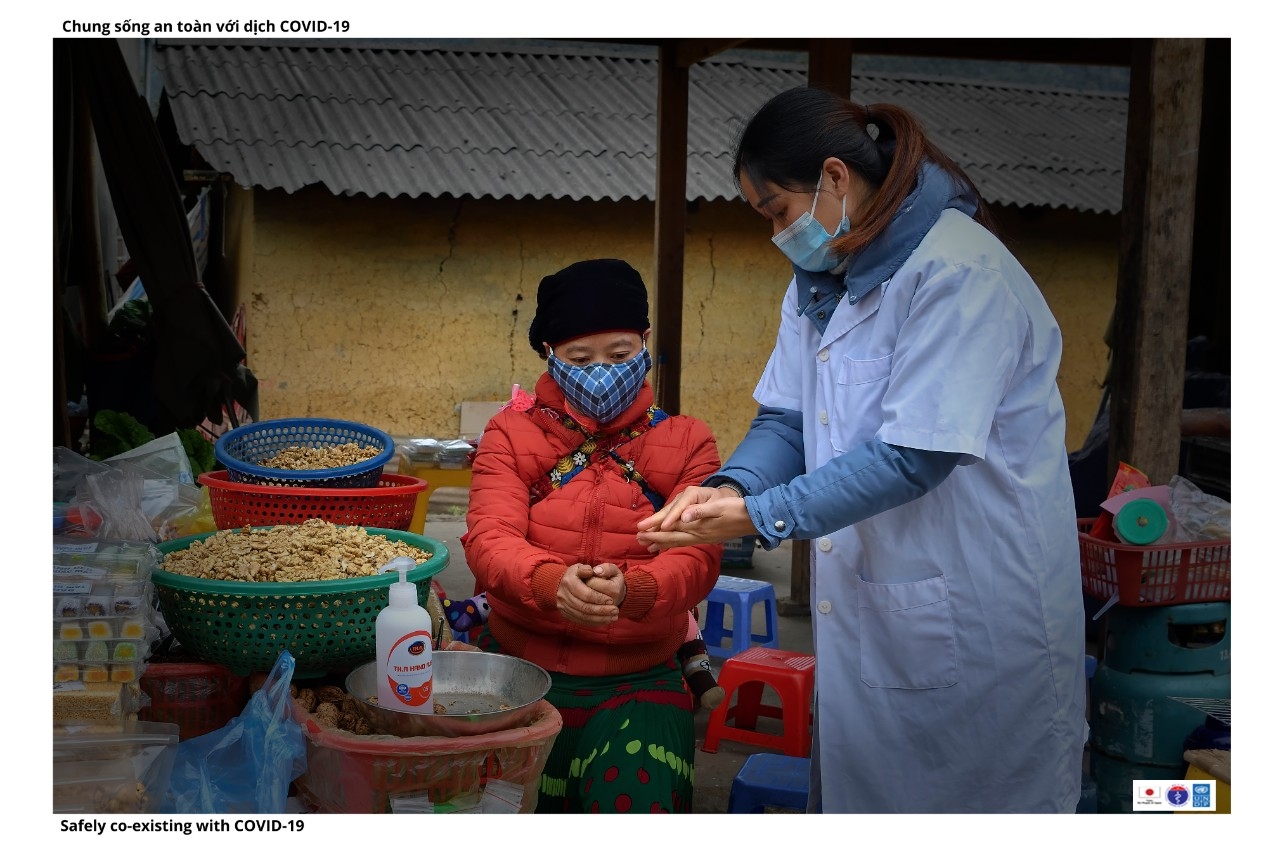 Safely co-existing with COVID-19 in Sa Phin market, Sa Phin Commune, Ha Giang province.
This shift in perception and actions of people is initial achievements of the Communication initiative: "Strengthening communication on COVID-19 prevention in the new normal situation for small ethnic minority businesses", jointly implemented by the Vietnam's Ministry of Health, UNDP and other partners, with the generous support by the Government of Japan.
The initiative has been implemented in Ha Giang province, with a series of practical activities that provide knowledge, information and promote new habit among people for the prevention and control of the pandemic.
The project has reached out to local government officials, health workers, and small businesses in Ha Giang city, and Meo Vac, Dong Van, Quan Ba, and Yen Minh districts. It has provided more essential resources for local government in its prevention control efforts, and guidance for people, especially small ethnic minority businesses, to co-exist safely with COVID-19 while recovering and building forward better.
The initiative has helped enhance equality in healthcare for ethnic minority groups, toward implementing the Sustainable Development Goals.
With the generous funding of the Government of Japan, the activities of supporting cash for work to the poor, the people with difficulties, and ethnic minorities have been implemented by UNDP in Ha Giang, Bac Lieu, and Ca Mau provinces. Particularly in Ha Giang, UNDP has supported cash for work to build 26.5 km of new rural roads connecting 17 villages of the communes of Na Khe, Lao And Chai, Dong Minh, Huu Vinh, Ngam La, and Du Gia with Yen Minh district and Lung Tao and Sinh Lung communes and Dong Van district.
More than 1,200 poor ethnic minorities whose livelihoods severely affected by the COVID-19 have gained additional income and more than 8,000 people have benefited from this support in Ha Giang province.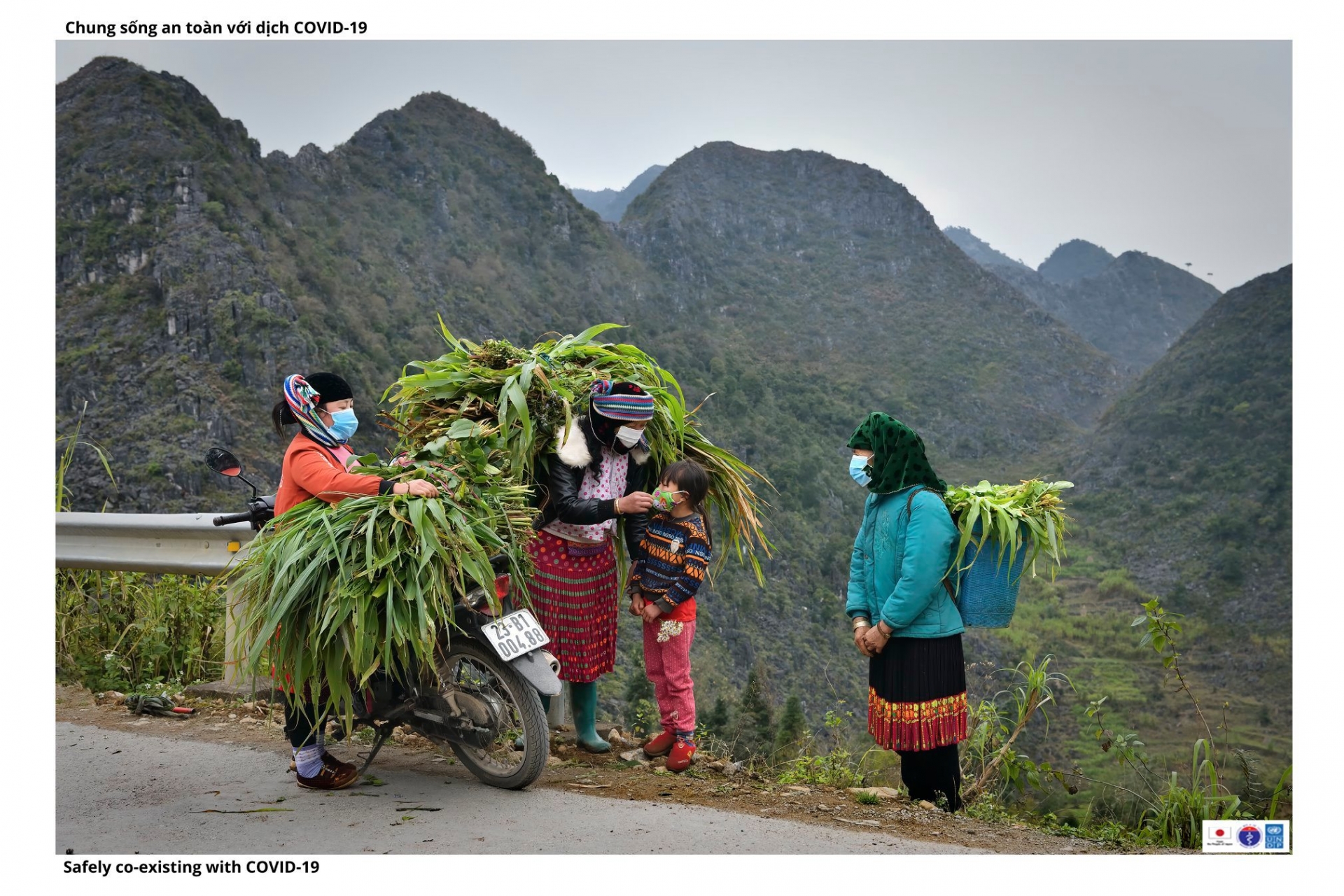 people in Dong Van district develop tourism while preserving and promoting cultural identity, and at the same time, implementing safely measures to prevent COVID-19.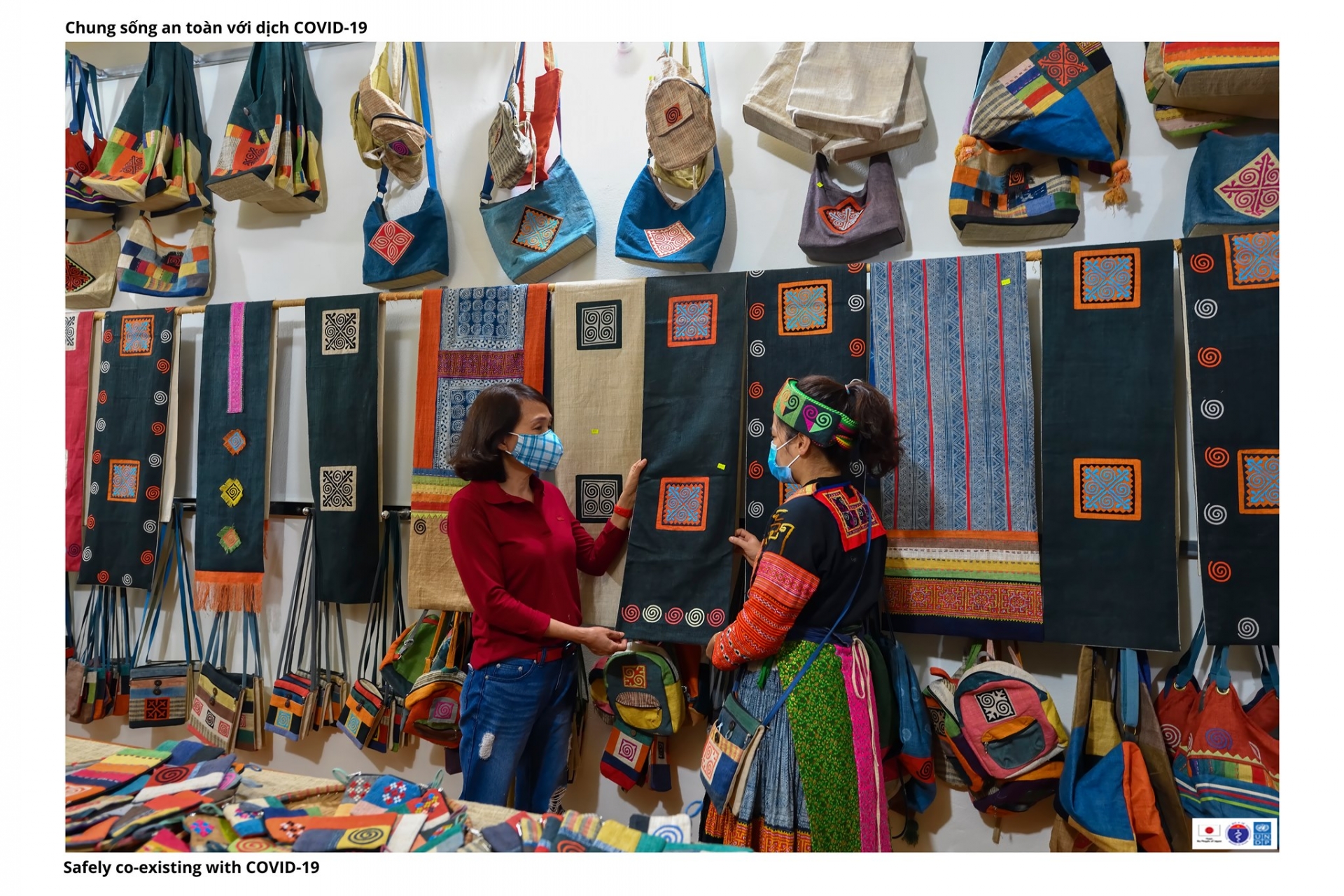 The Vietnam's Health Ministry advised people to remain proactive in pandemic prevention and control by continuing to wear face masks when going out, disinfecting frequently, maintaining a safe distance, refraining from mass gatherings, and making medical declarations.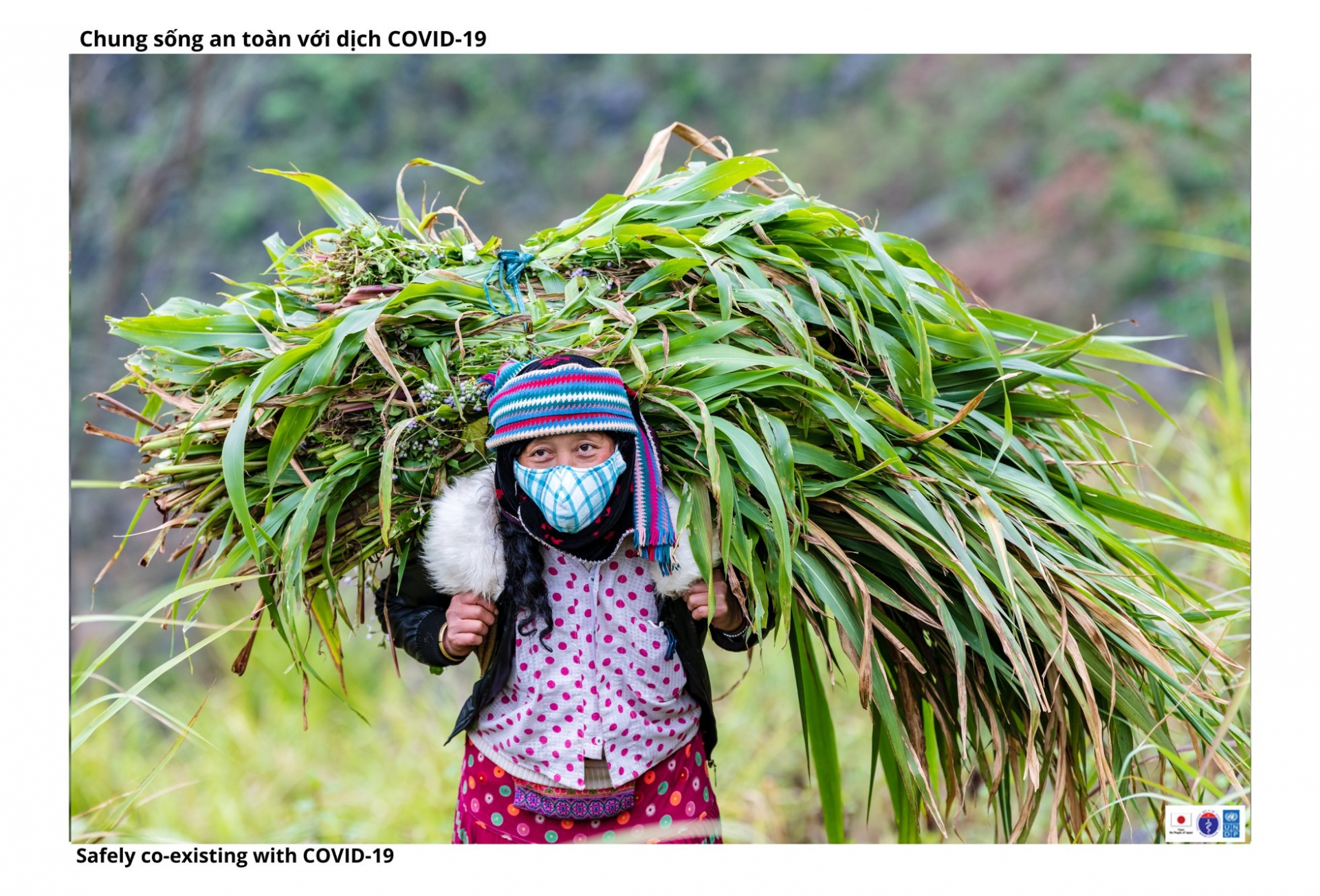 The 5K principle means Khau trang (Facemask) – Khu khuan (Disinfection) – Khoang cach (Keeping distance) – Khong tap trung dong nguoi (No gathering) – Khai bao y te (Medical declaration).
According to VNA, Vietnam reported six new COVID-19 cases in the past 12 hours to 6pm of February 20, all in the hotspot of northern Hai Duong province, according to the National Steering Committee for COVID-19 Prevention and Control. All of the new cases are F1 and quarantined.
So far, Vietnam has seen 1,469 locally-transmitted cases, and the number of deaths related to the pandemic is kept at 35 while that of recoveries is recorded at 1,627.
At present, a total of 125.572 people who had close contact with confirmed COVID-19 patients or entered Vietnam from pandemic-hit regions are being under quarantine nationwide, including 594 in hospitals, 13,316 in state-designated establishments, and 111,662 others at their residences.
The Health Ministry urges people to strictly follow the 5K principle to stop the spread of the pandemic, particularly. The 5K principle means Khau trang (Facemask) – Khu khuan (Disinfection) – Khoang cach (Keeping distance) – Khong tap trung dong nguoi (No gathering) – Khai bao y te (Medical declaration)./.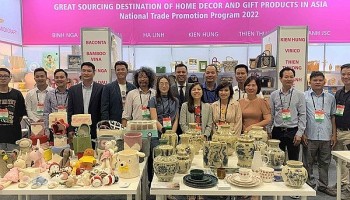 Economy
"Amazing ASEAN 2022 - Discover the flavors of Asia" campaign and the NY NOW exhibition are important events in August 2022 that introduced the rich and diverse goods and products from Vietnam to international markets.