Perfect destination to hide away from scorching heat during Hanoi's summer
Beautiful sceneries and cool weather make these places become a perfect paradise to chill from the heat of the summer.
Sapa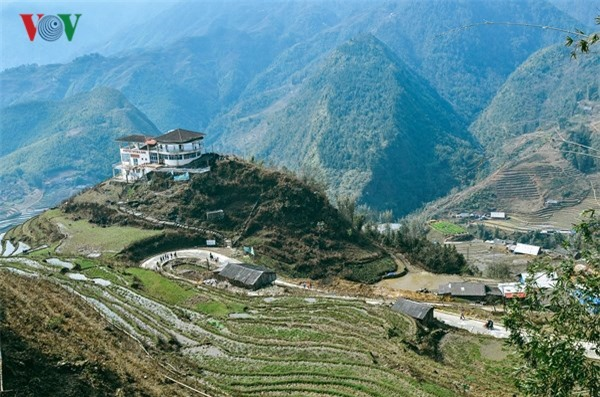 Photo: VOV
Sapa is famous for its unique beauty and climate all year round so anytime can be considered the best time to visit this magic land. If your travel period is within the summer of Vietnam from May to September, heading to Sapa is a brilliant relief to avoid the scorching hot weather and burning sunshine then feel the rush of cool air filled in your breath.
Weather in summer
Located at the North West mountainous area of Vietnam, at a high altitude of 1600 meters comparing to the sea level and 380 kilometers away from Hanoi, this is an ideal location for summer retreat with pleasant climate and fresh atmosphere.
The average of temperature in Sapa town is only approximately 15 degree Celcius in which there are two warmest months: July & August when the temperature can reach up to 29.4 degree Celcius for day time. While the winter in Sapa is getting colder with fog and drizzle all day even some years with heavy snow falls at the highest peak, the summer in Sapa witnesses sunny days and cool nights at a very relatively stable temperature. Therefore, it is certain that summer is the perfect time for photos hunters and trekking lovers. However, summer is also the rainy season so sometimes of the day so this unfavorable condition of hot, humid and wet may hinder your enjoying fresh air and strolling around this lovely town. The only way to continue with your trip is to be well prepared for these sudden and infrequent showers.
Photo: VOV
Moc Chau, Ba Vi
Moc Chau Province is located in Moc Chau District, Son La Province, about 180 kilometers far from Hanoi.
Moc Chau plateau is a must-visit destination in Vietnam because of its beautiful landscapes with green tea plantations, many herds of milk cows, the huge garden of apricot trees and various flowers. There are various famous attractions in Moc Chau including Pa Phach village, pine forest of Ang village, Dai Yem waterfalls, Five Caves of On village, tea hills and Love Market.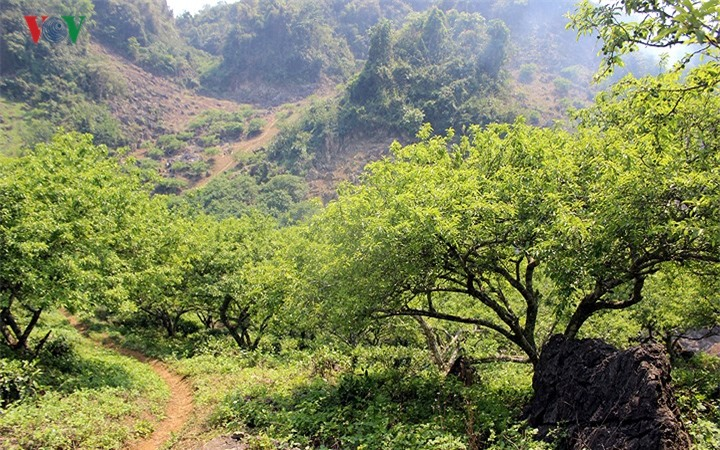 Photo: VOV
Moc Chau is a plateau located in the northern mountainous area of Vietnam. With the variation of its climate and the short distance from Hanoi, Moc Chau becomes a well-known destination for tourist in almost every season of the year. The highest temperature recorded in Moc Chau is 32oC and the lowest is approximate 10oC. The average temperature here ranges from 16oC to 29oC.
The wet season of Moc Chau happens mostly from May to July, when the precipitation rises up to no lower than 300mm. The total precipitation is estimated from 1800 to 2100 mm per year. While the summer has a good amount of rain, the winter doesnot. The precipitation in winter just varies from 30 mm to 85 mm per month.
Although Moc Chau is a plateau in a mountainous area, there is rarely snow here. For 9 years since 2010 until recently, there has been just one time that there was snow in Moc Chau in January 2016.
Tam Dao
Located just 80km from Hanoi, Tam Dao is known as "Da Lat in the North" thanks to its cool climate all year round and poetic and lyrical scenery. This is also the ideal hot spot in the days when the North is in hot weather.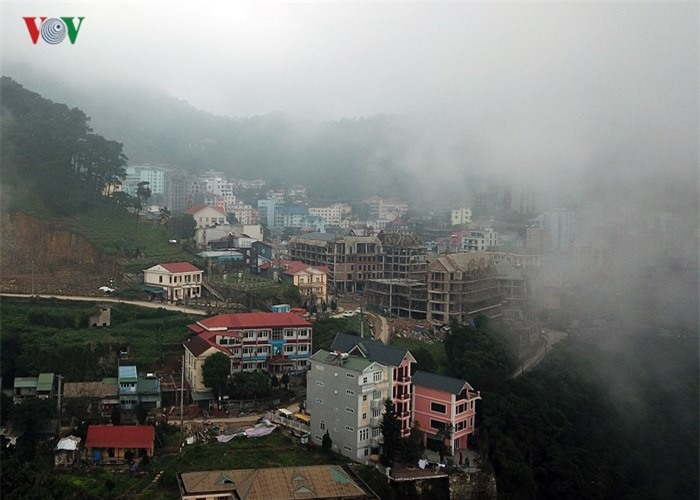 Photo: VOV
Hanoi and the northern provinces are entering a record heat wave when the outdoor temperature reaches 40 degrees Celsius. In the hot weather. So Vietnam tours and travels to Tam Dao (Vinh Phuc) is considered as the ideal place to escape hot.
One day in Tam Dao you can feel the full weather in four seasons. Morning in Tam Dao will be the spring, the warm afternoon of summer, the romantic afternoon of autumn and the cold winter evening of winter. The average temperature here at any season is about 18 degrees.
Due to the cool weather throughout the year. The suet here is always fresh and sweet. You can taste: garlic fried with garlic sauce, boiled dipping sauce garlic, fried beef with casserole…
In addition, you can enjoy dishes from hills, roasted chicken or grilled pork, steamed … are also very good.
Ba Vi National Park
Ba Vi National Park is one of Vietnam's most famous areas of outstanding natural beauty, and is centered around a three-peaked mountain jutting steeply out of the landscape. The national park offers a great escape from the city with cool fresh mountain air in a mystical atmospheric backdrop of clouds, jungle and tropical rainforest. There is also a spa resort nestled at the foot of the mountain offering a host of natural therapies in an absolutely stunning setting.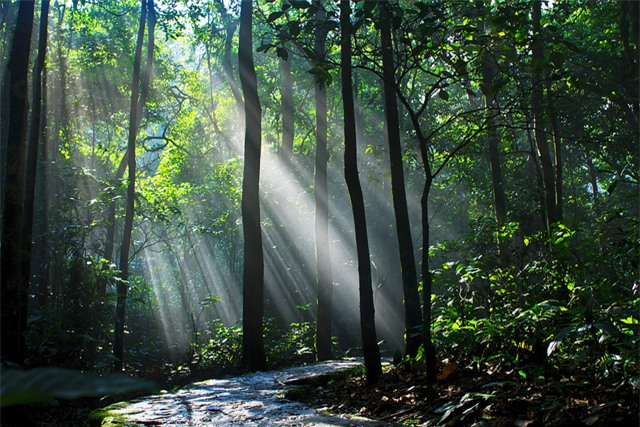 Photo: VOV
The three mountain summits are Dinh Vua which is the highest at 1,296m, Tan Vien which is 1,226m and Ngoc Hoa the smallest at 1,131m. Together they form a three humped crest which is often obscured by clouds at the highest point due to the varied climate at the park. Pilgrims and tourists alike usually make the walk to the summit of the Tan Vien peak where an 11th sacred century shrine stands in memory of the Mountain God.
There are also superb tropical forest views and vistas all the way to Hanoi to be enjoyed from this peak. The fast-flowing Da River is located on one side of the national park; there are also several streams running through the park.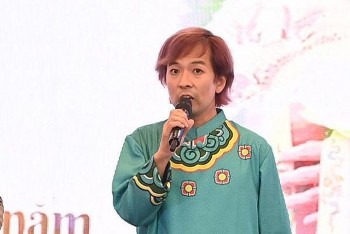 Friendship
Korean singer Joseph Kwon filmed his new video in 19 provinces and cities in Vietnam.