Phu Quoc among world's 15 best islands to retire in 2021
Irish publisher International Living has recently named Phu Quoc among the world's 15 best islands to retire this year thanks to its beaches, low cost of living, and rich culture.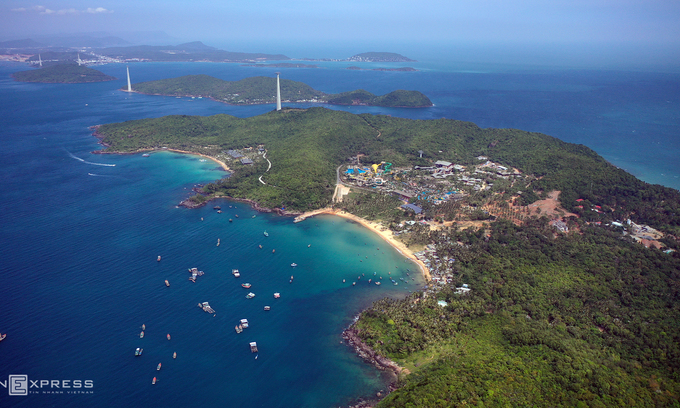 An aerial view of Phu Quoc Island in southern Vietnam. Photo by VnExpress/Ngoc Thanh.
Phu Quoc off the Mekong Delta province of Kien Giang was one of four Asian islands to break into the global list released by the publishing company that focuses on overseas retirement.
The three other Asian islands were Malaysia's Penang, Indonesia's Bali, and Thailand's Koh Samui.
Phu Quoc, Vietnam's largest island, is much loved by retirees thanks to its "low cost of living, rich culture and history, and variety of urban to rural areas to live."
"It's appealing to retirees for its many beaches and opportunities to enjoy the outdoors in tropical weather," the company said.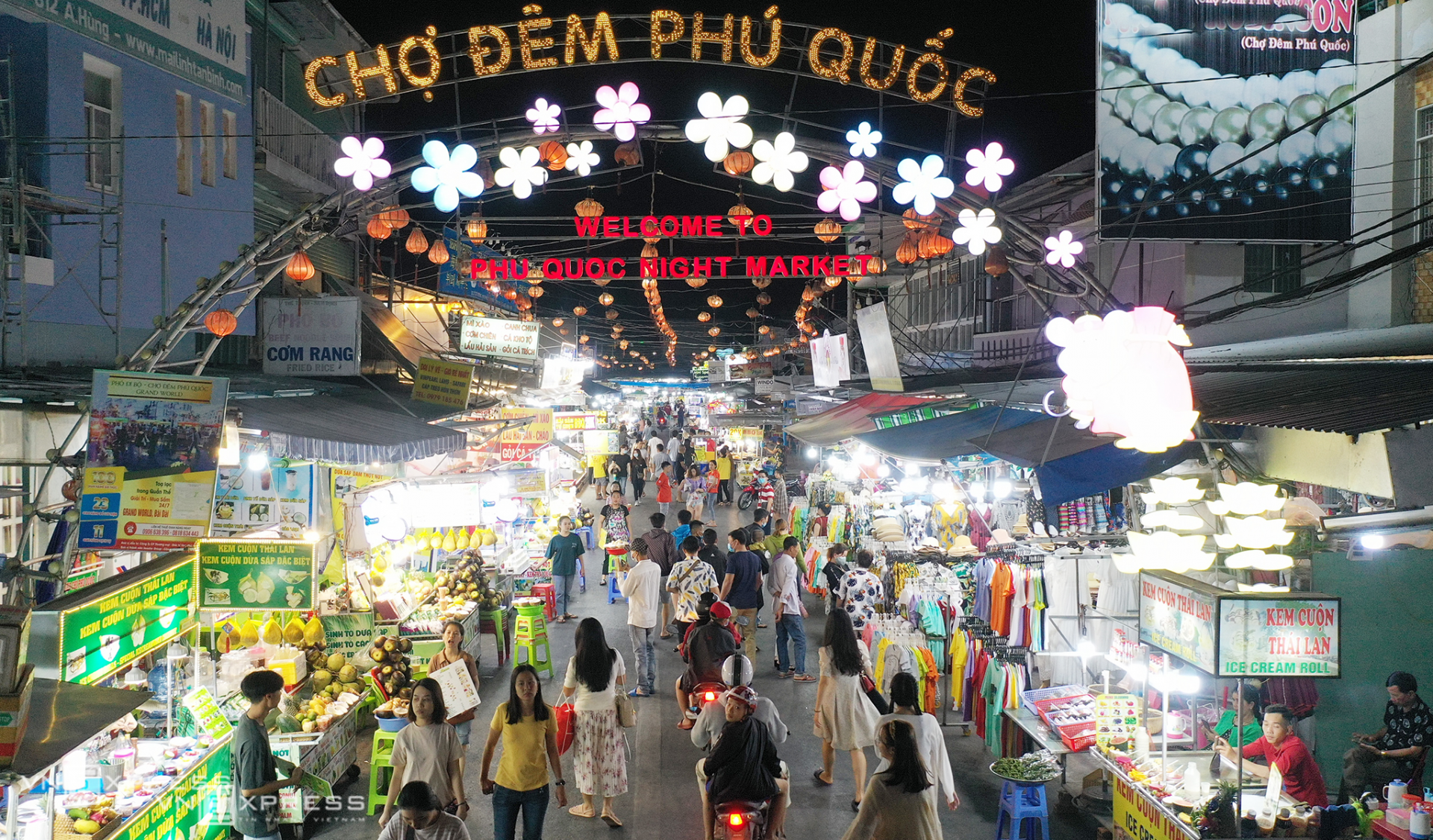 Phu Quoc night market, January 2021. Photo by VnExpress/Ngoc Thanh.
Phu Quoc, dubbed 'pearl island', has become a top tourist destination after it built an international airport in 2012 and the government rolled out a 30-day visa-free policy for foreigners in 2014. The island received over five million visitors in 2019, up 30 percent from 2018, including 541,600 foreigners.
The government has suspended international flights since March 25 and banned the entry of foreign nationals except for special categories since March 22 but it is considering "Covid-19 vaccine passports" to allow vaccinated foreign tourists back to the country.
Best things to do in Phu Quoc island
Sip a glass of cocktail next to the beach on Fingernail Island
With its crystal clear water and white sand, Fingernail Island beach is the perfect place to sit back, relax, enjoy your favorite cocktail, and bath yourself in the blinding sunlight.
Ride the longest cable car line in the world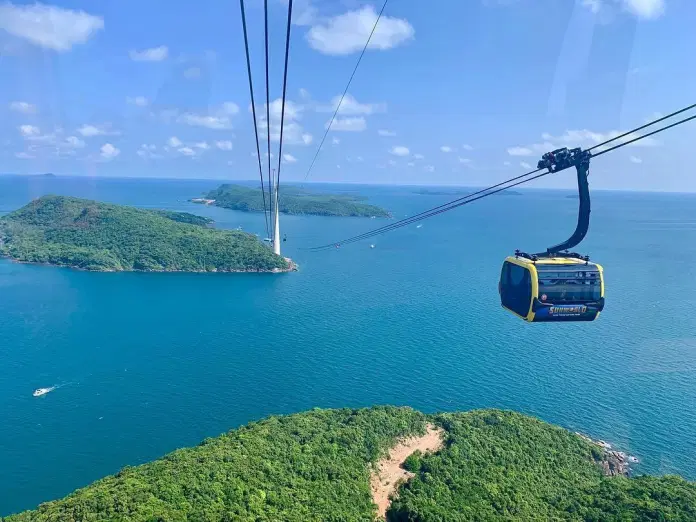 Instagram: @traaacyfantastic
The cable car ride from Phu Quoc to Pineapple Island is 8 kilometers long and offers an utterly stunning panoramic view of the islands. It costs around VND500.000 (~$25 ) and takes around 15 minutes for each lapse, Inspitrip reported.
Visit a fish sauce factory
For Vietnamese people, fish sauce is considered to be the "nectar of the gods", for it makes every dish tastes like heaven. Ever wonder how it is made? In Phu Quoc, there are many fish sauce factories, with raw fish sauce barrels stacked one after another like wine in a winery. Visiting a fish sauce distillery is an exciting experience you wouldn't want to miss.
Explore the organic bee farm and pepper farm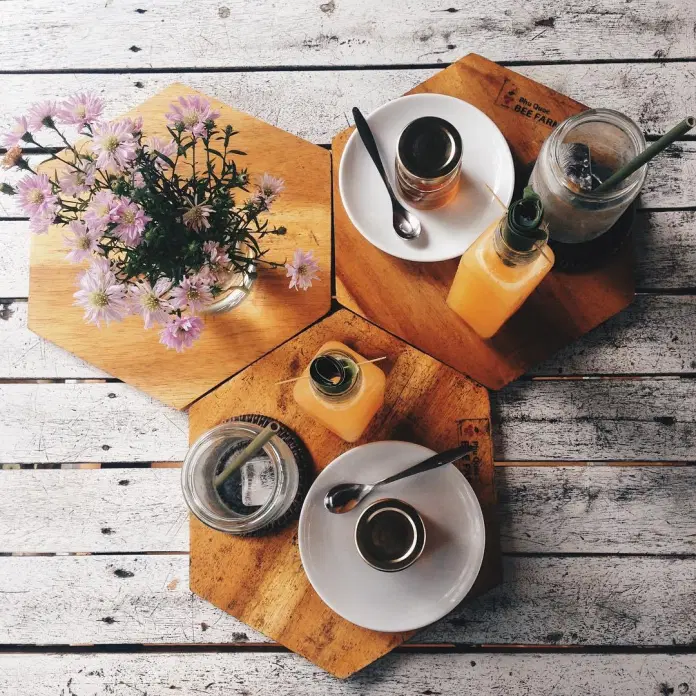 Instagram: @juliecollard_
Phu Quoc is also famous for producing organic honey and pepper. The bee farm and pepper garden are great destinations to take some Instagram-worthy photos!
Visit the Pearl farm
The Phu Quoc Pearl Farm is a great place to indulge in some shopping. It offers a great variety of pearl accessories for you to choose from. Additionally, you will also gain some insights on pearl production here with a short guided tour.
Snorkel or dive amongst colorful fishes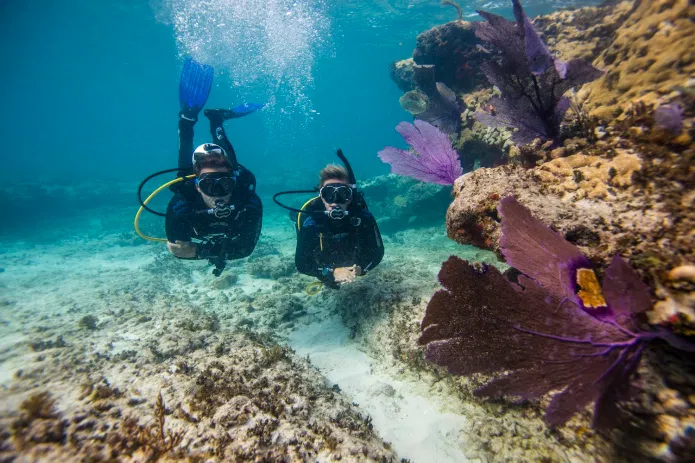 Photo: Inspitrip
Take a snorkeling tour either on the North or South of Phu Quoc Island. Immerse yourself in fresh aquamarine water, vibrant coral reefs, and colorful fishes!
Taste all the food in Phu Quoc night market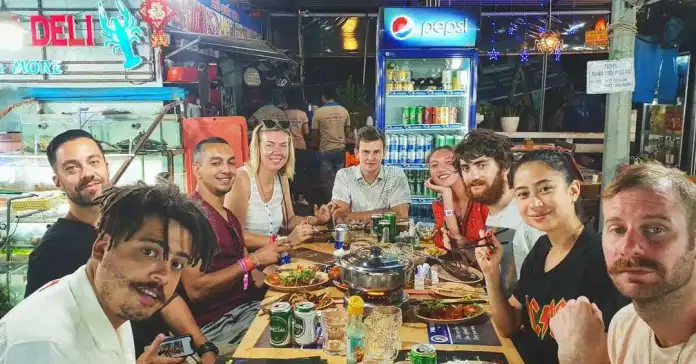 Instagram: @bradleygunnsailor
Feeling hungry? Then have a feast at Phu Quoc night market! Once the sun comes down, the market creates a lovely buzzy vibe, with restaurants and vendors selling all kinds of ready-to-eat Vietnamese street food. Furthermore, there is also plenty of fresh seafood stores where you can haggle for the price and have it cooked straight away.
Discover Dinh Cau rock temple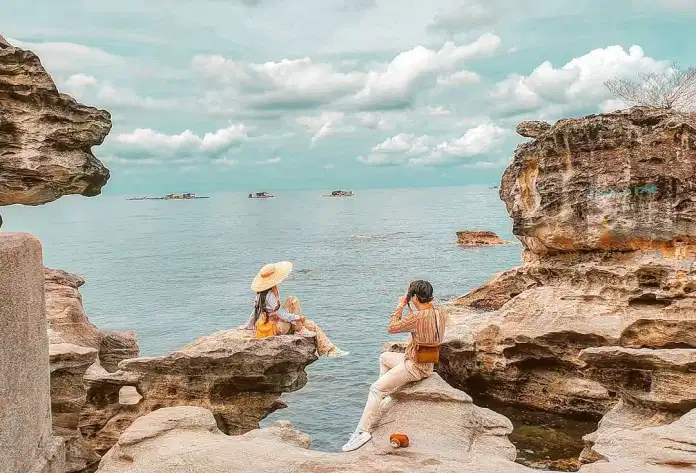 Dinh Cau Rocks. Instagram: @kshakhuyen
Right in the main town of Duong Dong lies a temple, a shrine, and a lighthouse – all in one called Dinh Cau temple. This is where locals come to burn incense sticks and pray for the sea goddess before setting off on their fishing trips. You can come here to watch the sunset and head off for dinner at the Phu Quoc night market, which is only a short walk away.
Visit Phu Quoc prison
Originally built by the French colonists, Phu Quoc prison (also known as Coconut Tree prison) during the Vietnam War in the 1960s-70s used to be a place to capture, torture, and murder communist prisoners of war. The prison, with various prisoner figures and demonstrations of the hideous torture tools, gives a very clear image of just how horrible things were during the war. This is a more difficult experience but considering the amount of information on Vietnamese wartime history you get, definitely worthwhile.
Go fishing in the sunset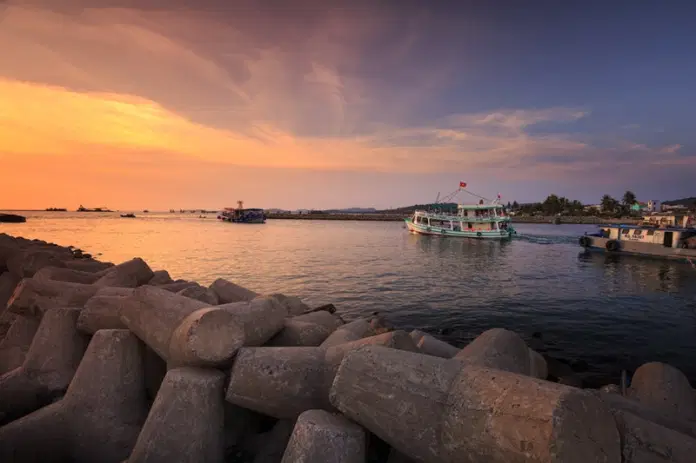 Photo: Inspitrip
With its vast environment filled with diverse sea creatures, Phu Quoc is also a great place for some fishing. Go for a night squid fishing trip, enjoy your BBQ while admiring the sunset from afar is another fun activity you don't want to miss.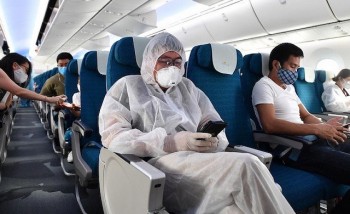 National
Vietnam News Today (Jan. 23): Vietnam records 15,658 new Covid cases; No Covid-19 testing required for air passengers on domestic routes; Special books introduced ahead of Tet festival; National football squad arrive in Australia for FIFA World Cup qualifier.