Phuong Uyen Tran at Tan Hiep Phat: An employee, A manager, A director
Encouraged by her father whom she considered her life and business mirror, Phuong Uyen Tran has striven to be a worthy successor to my parents by learning how to be a manager, while living and teaching THP's core values.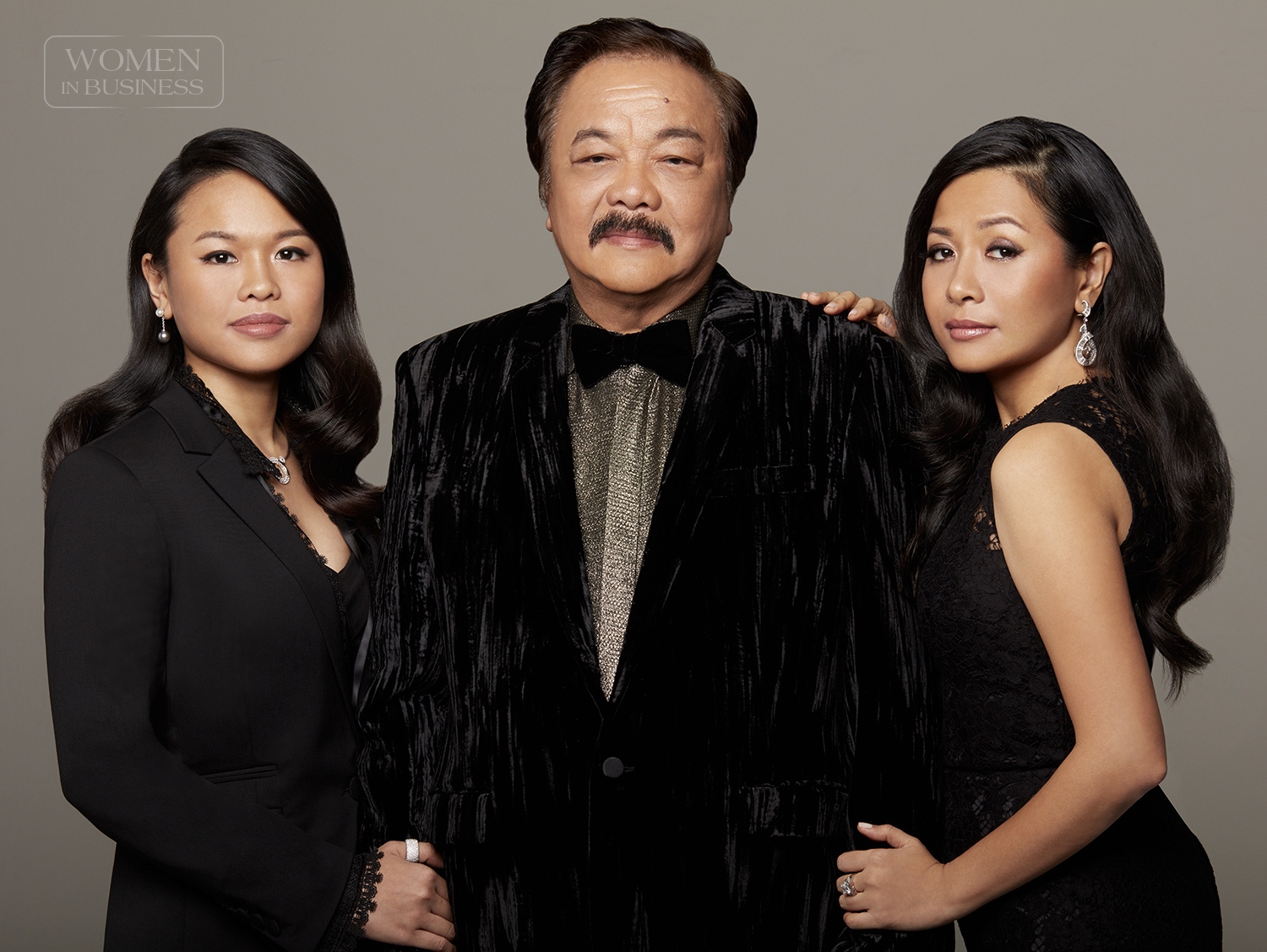 Phuong Uyen Tran (R), her father (M) and her sister
Phuong Uyen Tran shared about her journey and her roles in Tan Hiep Phat in the book "Competing with Giants":
The next stage of my journey at THP had begun.
Before I had lived there as a child, now I was one of the employees, later a manager, and today, a director in charge of communications and procurement. Since then, I have striven to be a worthy successor to my parents by learning how to be a manager, while living and teaching THP's core values. It is a work in progress.
My father always encourages his children to take risks so that we can learn from our mistakes. His view is that if I am not failing enough, then I am not taking enough risk. Another one of his favorite sayings runs thus: "When the boat sets out to sea, it is enough, likely to encounter storms. The challenge is learning to control the bor when that storm comes."
My father remains a hard taskmaster and he still scolds those he loves dearest, although he now has a much better understanding of why his childhood has made him thus. My father does not get angry very often, but on the few occasions when he does, I have learned how to stay calm and in control of the situation.
I find the most effective way to deal with the situation is to simply touch his arm. It brings him back into the present and reminds him that he is faced with another human being.
Getting defensive or fighting back does not work with him—and is generally not a good way to deal with anyone in life. As the famous saying goes, you cannot control other people, only your own reaction. So, I do not outwardly react. I simply ask what I can do to help.
With this response, people do not feel they have been backed into a corner, nor do they feel bad about their emotional outpouring and project that negativity back onto you. It really helps to defuse the situation and, foster constructive agreement.
And then there was THP and my parents, to whom I wanted to so much. After a great deal of back and forth, my father told me that I should make my own decision. He agreed that THP was not an easy company for any employee let alone a family member. He accepted that he could be a difficult boss.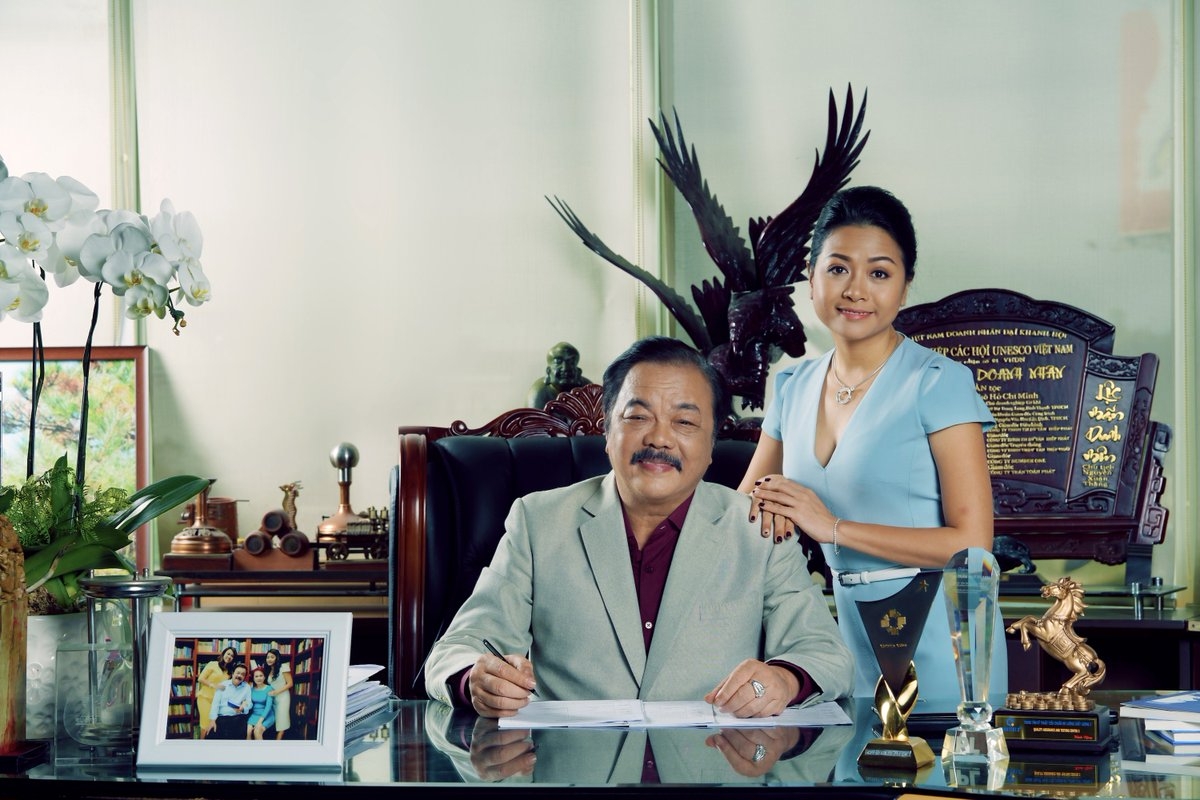 Phuong and her farther
Then he told me about an opportunity that would make a challenging but interesting entry point for me at THP. He was about to turn the company from a paper-based one to a digital one by implementing enterprise resource planning (ERP).
He said it would be a vet-the-business event and one that would expose me to every corner of the organization. I knew it would be years before I would have that kind of opportunity elsewhere. So, I accepted a job as an assistant to the marketing director.
In the past few years, especially in 2018, Tan Hiep Phat and Phuong Uyen Tran are among Vietnamese names in the field of business that appear the most on international media because of their stories inspiring co-startups as well as millions of consumers around the world.
That Forbes first published the book "Competing with Giants" by a Vietnamese businesswoman has help promote the name of "rich man" Tan Hiep Phat.
Afterward, in the minds of many consumers, each water bottle is not only a drink but a crystallization of the desire to overcome difficulties and the spirit of entrepreneurship, an organic trend and Vietnam of miraculous stories.
And also from this book uncovered the aspirations of Tan Hiep Phat, as Mr. Hiroshi Otsuka, President and CEO of Musashi Seimitsu said: "An unmissable insight into how and why Vietnamese businesses are quietly growing into global players."
About author Phuong Uyen Tran
Working as a powerful businesswoman, Forbes published author, Phuong Uyen Tran is a model of success in Vietnam. Phuong Uyen Tran is also a special contributor for Vietnam Times. Her writing, including "Competing with Giants" book, and her latest articles are to advise and inspire young people to start-up, overcome challenges and reach out to the world. It is the story of a little girl taking the great responsibilities for a corporation and devoting herself to society.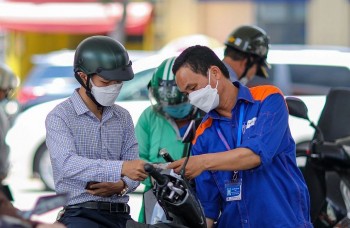 Economy
Vietnam Business & Weather Briefing (Oct 2): Binh Duong lures foreign investors with special care, the North and Central regions continue to have heavy rains, leading to the risk of flooding, flash floods, and landslides.