Pisces Horoscope 2022: Yearly Predictions for Love, Financial, Career and Health
Pisces Horoscope 2022: The New Year 2022 for Pisces zodiac sign shall be one with varying situations and scenarios. If you look after your way of dealing with the situation, you would be out of all sorts of hurdles and troubles.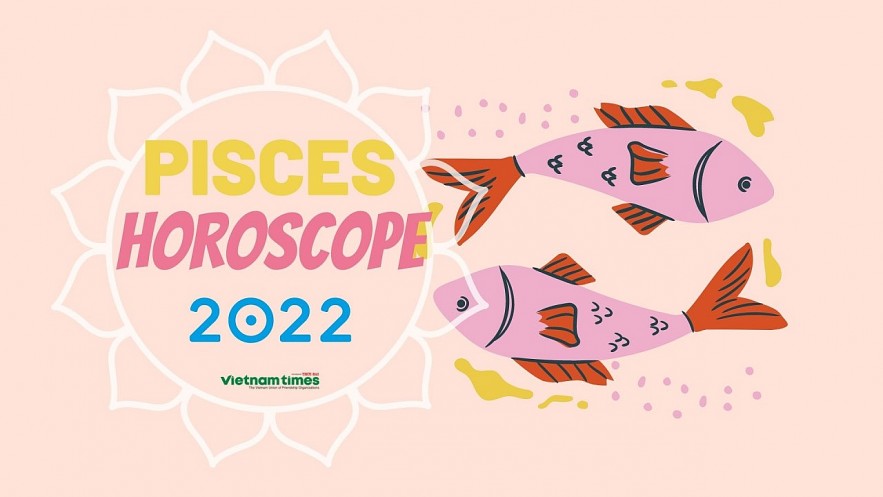 Pisces Horoscope 2022: Yearly Predictions for Love, Financial, Career and Health. Photo: vietnamtimes.
Yearly Planetary Horoscope
For the last few years, it might've seemed like all the other signs got the attention, and you were left in the background, Pisces. Even if you don't have a cluster of planets hanging out in Pisces or planets squaring each other and changing the world's structures, you still do have Jupiter. Every astrologer has been wanting for your sing's ruler to ingress into your 1st house. You will soon notice why that's such an exciting year for you. Just know that 2022 is the year of Pisces.
Jupiter transiting your 1st house means it's here to anoint the very core of your existence with some good luck. Even the world around you seems to be breaking down, you will be standing strong this year. That will be most noticeable during January when Venus will be transiting through your 11th house in retrograde. This is the place of friends and alliances, so don't be surprised if it becomes temporarily harder to connect or relate to friends. Mostly since they are likely the ones to be going through some emotions at the time. This can be rough since you probably only just started getting the whole friendship figured out again, but don't worry. This transit doesn't even last the entire month. Besides, you'll probably be too focused on yourself to get involved in tangled social ties.
In March, we have a Mars and Uranus square between your 12th and 3rd house. This transit can be one that brings some anxiety. Still, this will merely be a call for you to get real with yourself and work on purging the ghosts of the past. This can be an emotional time to get through. But, ultimately, it will be one of the moments of this year that really push you to be healthier so you can assert your needs. This will be the time to claim the world and your power to conquer it back. There's a push to get your name out there and be seen. But that won't happen until you let go of what's been holding you down.
Moving along, when we get to April, is when things get interesting. Venus will join Jupiter and go conjunct on her degree of exaltation. This is a once-in-a-lifetime event that gives you a shower of blessings. April will be the month when the Universe gives you the last push that you need to be inspired again. This is happening in Pisces, your 1st house after all. Don't be surprised if things just start to work out for you out of nowhere, and opportunities are plenty. With so much luck, though, you run the risk of your ego becoming inflated, so be humble and grateful. However, definitely set your intentions from day 1 of 2022. There's a real possibility of it being manifest by the day of this transit.
After Jupiter leaves your 1st house with a bang, he will ingress into your 2nd house of resources and finances in May. This transit lasts all the way into early 2023, so this will give you the time to really get some cash piling up. If you have Jupiter in your 8th house, this could get a little out of hand, and there's a chance to abuse that luck with overspending. Still, the possibility for real gain is there. With that in mind, be wise with it and take this opportunity to use those resources to multiply them. This will be a year for business moves, not foolishness.
In August, we do have a pile-up of planets happening in your 3rd house. Mars, Uranus, and the North Node of the moon will be conjunct for a few days this month. An urge to talk might come up, so be careful not to run your mouth, Pisces. This is still not an area of the chart that is super active. Nevertheless, if any of you are engaged in the media production realm or are teachers, things could get a little hectic. The keyword for this transit is rushed. It will almost feel as though the world is spinning twice faster than usual. If some of you have been dealing with some hardships with one of your siblings for the past few years, there's a chance that some of those difficulties could escalate temporarily this month. Patience will be your best ally.
After a very active month, the next biggest transit of the year will be the Saturn and Uranus square happening between your 3rd and 11th house. This is mainly a reprise of what happened in 2021. A lot of the year's most troublesome moments were due to this planetary configuration, so the comeback is here to get to some unfinished business. If 2021 has been a challenging year for friends or even social media, some of that old drama could taint some of October. Still, as mentioned, this is the last Saturn and Uranus square we'll have in ages. So, don't worry, Pisces. It won't last for very long.
After all of the nonsense from Fall, things get really quiet in the heavens. The only major transit of the year's end is the Jupiter retrograde that sends the benefic back into your 1st house. If you remember the beginning of this report, you'll know that this will likely be the time for some good personal progress. However, since this is retrograde, much of that development will be internal. Although, with a year as busy and full of blessings as 2022, taking a step back is more than necessary. You're just about to get out of a significant phase of great stress in your life, and it's essential to take the time to be grateful as you go into the new year. 2023 looks like a year packed with things we've never seen before, mainly of the right kind. Still, before we get to that pot of gold, we have to get through the grind of 2022—especially the latter half. However, like Jupiter, the ruler of your sign is the king of blessings. This year you won't have a shortage of much-needed support. Shine on, Pisces, you deserve.
Pisces Horoscope 2022 Overview
In the 2022 love horoscope, Pisces will have only two active periods – January-February and April-early June. Representatives of the sign, too immersed in career plans, will feel the impact of fiery Mars as an increase in efficiency, but this surge of energy may not be reflected in relationships. Pragmatic and conservative personalities who are accustomed to not giving vent to their feelings run the risk of missing out on love. They will be subject to the ascetic influence of Pluto in Capricorn. Pisces with an open sensory channel according to the horoscope has every chance to experience real love or plunge into tender platonic relationships.
The spring love activity of 2022 is already more persistent. Mars in Cancer and Venus in the constellation Pisces, supported by practical Mercury, will not allow the water sign of the renewal of romantic feelings to escape. The hardest part will be for lonely Pisces, who usually choose between sympathies for a long time and are often then disappointed. There is no such problem in the horoscope of family signs – the partners are completely dissolved in each other. With the arrival of summer, the love rush will go away, everyone will remain with their own. If conflicts mature during this period, they will make themselves felt in the fall, which in 2022 is changeable in everything related to love emotions.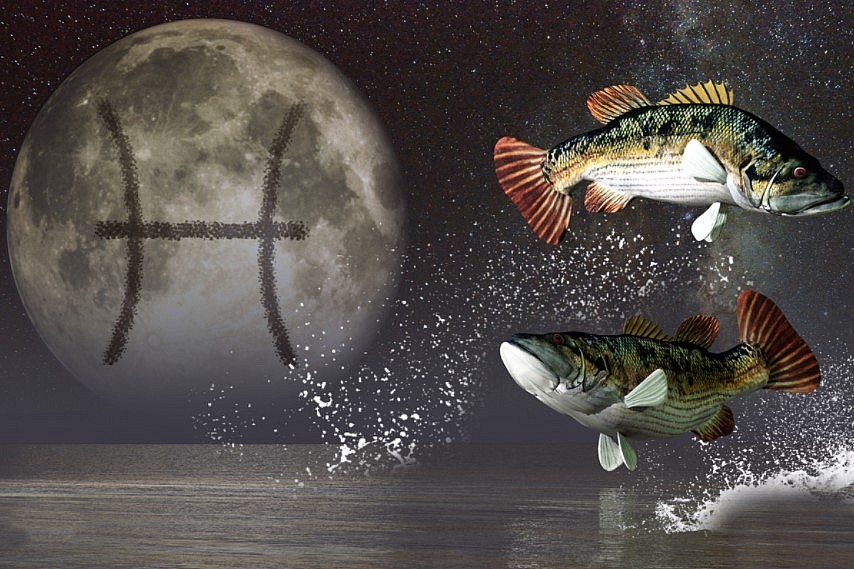 Pisces Monthly Horoscope. Photo: shutterstock.
The month of January is suitable for your new job and your profession, and you will benefit from a business partnership. This month your enthusiasm will be excellent to obtain the desired professional achievements such as promotion, trips etc. The month of February will bring some conflicts in your relationship with few changes but try to maintain your values and tradition.
In the months of March and April, you can go for a long-term investment. The natives will need greater involvement in more activity at work if they want to succeed in their professional life. The natives are advised to maintain the routine of physical exercise and a proper diet to have a better energy level in the month of April.
In the month of May, it is a good time to invest in real estate. However, it is advised to pay more attention to the details before you sign the deed. In the month of June, your metabolic rate is going to be excellent. Make sure that you eat fresh and stay away from junk and processed food.
In the months of September and October, you will have many dates, and it is possible to meet your soulmate; however, it is advised not to be hasty, and all know all the pros and cons before entering into a relationship. Professionally it is recommended not to diversify and focus on only one or two projects and spend your energy to complete them successfully.
By the end of the year, you need to have a balanced approach in all your financial plans, and the investment from the previous months will bring a good profit for the natives. The last quarter of the year may bring some minor health problems like general fatigue, which needs proper attention so that you can avoid its aggravated effect later.
Overall the year 2022, In the first half of the year 2022, the Pisces natives may have to face challenges. You may be expected to show your skills, ability, and persistence on every step. There might also be some minor issues in the family hence avoid harsh arguments. Hindrances may occur in your love life, and if you take a situation with a positive approach and try to sort things peacefully, the negative impact of this issue may reduce. With the transit of Jupiter in your sign from the second quarter, and this will assist you in improving your personal and professional status. Your quality of living improves, and you may pursue long-held goals or ventures. In the second half of the year 2022, things that were previously out of your reach will now be within your network area, and your social circle might grow. During this time, a lot of your energy and experience may be put to good use to benefit your family and humanity as a whole. And you may also expect strong support from your family and friends in all your endeavors. This second half of the year 2022, maybe a good time for the Pisces natives. Though there would be improvements in some areas of life, you might face minor problems in some other areas.
Luckiest day: April 12, 2022
2022 is shaping up to be one of the most mystical years of your life, Pisces, and the special cosmic connection taking place on Apr. 12 is one of the major reasons why. On that day, benefic planet Jupiter — which is Pisces' planetary ruler in traditional astrology — is conjoining with your modern planetary ruler, dreamy Neptune, in your home sign. This gorgeous alignment will amplify your creativity, fill you with inspiring new ideas, enhance your glamorous side, and even bring about spiritual awakenings that'll give you unfettered access to your higher self. These two spiritual planets haven't come together in Pisces in more than 150 years, and they won't do so again in our lifetime, so take advantage of the magic.
Pisces Horoscope 2022 for Love
As per Pisces love horoscope 2022, the natives can expect happiness and fulfillment in their love life in 2022. If you are in a committed relationship, there might be some sort of misunderstanding between you and your partner; hence it is advised not to indulge in any unnecessary argument or fight and leave the situation with patience. In the second half of the year, things will get better, and you will see your partner standing with you in all the problems.
Love is in the air for Pisces Love Horoscope 2022, and it will be all good and fun for most Pisces natives this year. Pisces love horoscope 2022 for singles especially is full of colours as they may find themselves swayed by the charm of the other person, and there are high chances that they find their soulmate.
Starting from the month of March 2022, you will be full of romance and romantic moments with your beloved partner. If you propose, then the probability of you receiving the same energy level is high. This is also the time when the understanding grows in your relationship. Therefore, the two of you would work toward improving each other's confidence and qualities.
Pisces 2022 love horoscope predicts the months from June till September 2022 is likely to be full of surprises. A new alliance and relationship will go a long way, so just hold your thoughts. Those of you who are married will enjoy romantic pleasures, and dinner dates will help you get cosy. For some, though, you might get into a misunderstanding with your mate around Nov 2022. Personality clash can be the prime reason that would create adverse results in a relationship.
Finally, the time from October 2022 onwards, many of the issues would be resolved wisely. This would make you feel confident as you would sit with your lover and resolve differences.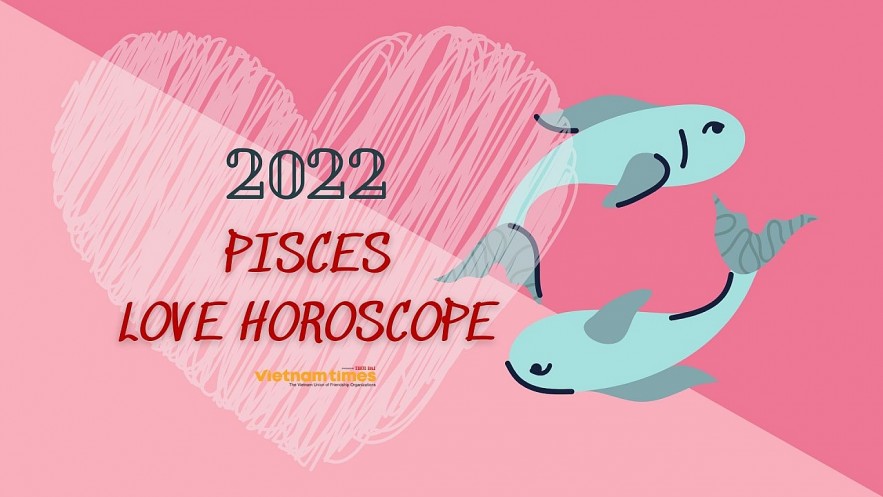 Pisces Love Horoscope 2022. Photo: vietnamtimes.
The big advice of the year is to "Mind your attitude." And, Pisces love horoscope 2022 is moving forward with the same Mantra. Stars are telling you to be cautious in terms of love and relationships too. Couples already in a relationship may encounter ego clashes and troubles pertaining to attitudes. Their partner might feel that you are either being rude or not understanding them. Dealing with immense affection and love is the best you can and must do according to the yearly Pisces horoscope 2022. Singles can try their luck to find a suitable and compatible mate to date in the second half of the year. Specifically, the final few months indicate that you shall meet a new person who would connect with you intellectually rather than just attract.
Don't fly off into a rage when things don't work out your way at the beginning of the year. The relationship you are in now is promising and has great potential. So, focus on keeping your partner happy and satisfied. You're in love so enjoy the feeling. Go out on dates. Take them to museums, movies, music festivals – just live in the moment. Furthermore, as per the Pisces horoscope 2022 couples will slowly and steadily find happiness again, predicts the Pisces love horoscope 2022. March will bring with it lots of romance and excitement thanks to the transit of Saturn to the twelfth house of your zodiac. Your relationship with your partner will be full of sparks and intimacy. Your boyfriend or girlfriend will fall more in love with you as you will be at your charming best during the last quarter of the year. Married couples will especially experience a blissful year full of love and joy.
The love and relationship horoscope 2022 also predicts that you will not be able to find someone who truly sparks a fire in your soul this year. You will, however, meet people with whom you can enjoy your time. They will be nothing more than flings, and none of them will turn into anything serious. You can use this year to truly understand what you expect from your life partner. Go out and meet new people as it will help keep you distracted. Your soulmate is on their way to you, Pisces. They just won't make it to you by this New Year.
2022 Pisces love horoscope suggests having a little control of your anger and temperament as that would be helpful to drive you to lead a good relationship. Work towards a better one this year. For married Pisces natives, make sure your relationship with your partner and in-laws stay away from any confrontation. Especially where the duo is involved, as this would only add up to the misunderstanding.
Pisces love life 2022 looks dangly, and you know how important love is in your life, so you should stop fighting for small and unimportant topics. Give enough ground to your partner to clarify this behaviour. One in a meaningful relationship will give some useful tips for enhancing your prospects.
Pisces Horoscope 2022 for Money
The Sun passing from Capricorn to Aquarius will bring Pisces significant financial success in the first month of the year. It can be expressed in the form of a large premium or a successful deal. But with the appearance in the horoscope of Pluto, who is responsible for the financial situation, the cash flow will temporarily dry up. Perhaps this will be due to errors in the management of large amounts or an unsuccessful loan. A series of small things will follow, distracting Pisces from the main work and expenses that are not included in the budget plan of the sign. In February-early March 2022, the horoscope does not exclude the risk of falling into the trap of money swindlers. But this will not happen if the representative of the mark begins to carefully study all the documents he signs.
Astrologers recommend reducing the costs associated with long-term planning and better calculating household expenses so that you do not have to borrow. It is desirable to complete the active working period of the first half of the year before May 16, the day of the lunar eclipse. The improvement in the financial situation in the second half of 2022, Pisces will owe their resourcefulness and Uranus, which in the horoscope plays the role of a harbinger of sudden changes. The period of positive dynamics in the monetary question begins in the horoscope from April and ends at the end of autumn. The end of the financial year cannot be called successful, despite good material receipts over the past months. Excessive spending in the family budget or, possibly, large payments on debts and loans will affect.
As for Pisces finance horoscope 2022, the beginning of the year will be good for you on the economic front. In the middle of the year, you will have to pay attention to your financial arrangements because your tax liability may increase with your increase in income. Plans related to investments will be very useful for you. If any legal matter is going on related to then, there is the probability of judgment in your favor. In the second part of the year you will be getting success and your financial conditions will be much better. This year will also be very important for your luck in the future.
According to Astrotalk, annual Pisces finance horoscope 2022 predicts that your economic state would be robust. It would make you witness an immense rise in income and an unstoppable flow of money. Try saving money for hay days and guard yourself against useless expenses. That's the best, and all you need to remember for the year 2022 is a native of Pisces zodiac sign. Also, in the other half of the year, you can expect a new source of income. Also, according to the Annual Pisces horoscope 2022, the same would become a vital topic of your life. The stars are furthermore suggesting that your efforts and planning shall play a key role in accumulating wealth and stabilizing your finances. Plus, you may encounter some behavioral changes because of your gains and passive income this year.
After the first quarter of the year, Saturn will be in its own house for the Pisces natives. This time will bring stability to your finances. During this period, there are chances of a sudden rise in income in the form of promotion or gains from business. Many of the Pisces natives will raise money from multiple resources during this period. However, you need to ensure you don't overspend the part of what you acquire. And a good chunk of this amount must be saved for future uncertainties, says Pisces Horoscope 2022. In April 2022, the transit of Rahu awaits the Pisces zodiac sign. In this period, the chances of a sudden boom in expenditure or sudden loss of wealth are very much predictable. That's the only reason why we suggest you save up a good chunk of gains that you may acquire in March 2022.
Alongside April, you also need to be careful about July as, during this period, Saturn too will transit through the house of losses for you. During this period, it is advisable that you do not try to invest money in speculative deals as any such investment may bring you losses. Furthermore, make sure you avoid making investments in land deals as it is another area where you may have to face challenges and may also fall into the trap of ill deals. During this time, the best thing you could possibly do is cut your budget, and plan your expenditures well.
As we move further into the month of August 2022, the planet Mars, which is the Lord of wealth house will enter its own house. This movement is highly beneficial for the Pisces native. In this period, the chances of gains from the ancestral property will run high. The possibilities of receiving money from unacceptable sources are also high during this period. Also, if you are seeking any kind of financial support, be it from your father or an outside source, you shall get it in this period. At the end of the year, the income house lord will be in its own sign. It will assure you of a regular flow of income despite erratic expenditures.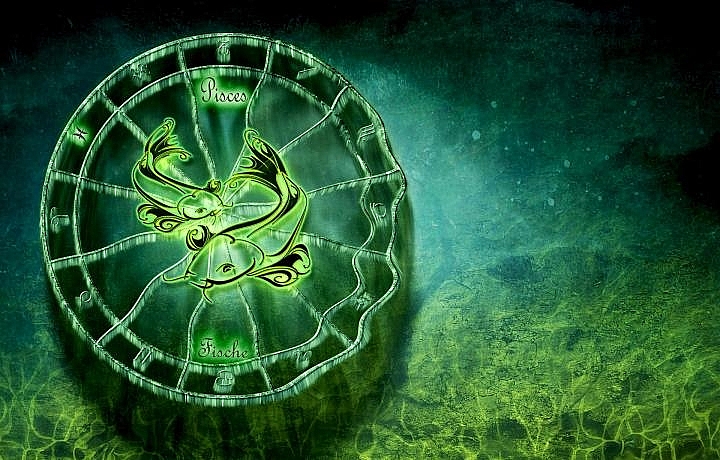 Pisces zodiac sign. Photo: almanac.
Pisces Horoscope 2022 for Career
The Pisces horoscope for 2022 is filled with financial events directly related to the personal income of a representative of the water element. Despite significant efforts, the sign will not succeed in climbing the career ladder or achieving major success in business development. A stable position awaits mid-level office workers, service workers and those who earn intellectual labor. A demotion or dismissal in 2022 may affect Pisces, who are directly involved in the formation of financial documents or are financially liable in the workplace.
Jupiter and Neptune keep representatives of the ward element from serious financial risks for almost the entire year. But the capricious influence of Uranus arising in the horoscope or the powerful energy of Mars periodically rolls the material position of the sign back. This negatively affects the success of Pisces and prevents them from developing in a position or business. Most of the negative moments in the horoscope of work fall on November-December 2022. Astrologers advise Pisces to decide in advance on financial sources that would help keep his business afloat in the event of a crisis or pay off large debts.
As per Pisces career horoscope 2022, the natives who are graduates or seeking a job may get a job this year, and people who are already working might encounter some challenges in the work area. It is advised to avoid any kind of harsh or aggressive behavior at the workplace. Else, you might have to face the consequences of losing your job. You can expect a transfer this year and if you want to change your career in 2022 do proper research work about the new company.
Though there would be many opportunities and vacancies in front of you to show your true potential, yet they would only bring you downfalls and defamation in the long run. Making a wise choice and being polite and kind to folks around you might make things a little much your way, says the Yearly Pisces career horoscope 2022. However, as the year will reach its end, you will attain peace in terms of settlement and having a stable professional life. Furthermore, the Pisces annual horoscope 2022 strongly asks you to refrain from making any new business partnerships and expand your business listening to some strangers. Job seekers must put in some extra effort as your attitude might make you commit silly mistakes when facing interviews.
You are in an intense search for business pals, but the stars don't want you to do it! The Pisces business horoscope 2022 is strictly asking you not to approach people who are offering help on their own, as they might be enemies in disguise. However, you own some family business, and some fatherly figure in your family is suggesting you some modifications you must give that a shot. The same will increase your profits remarkably in the last months of the year 2022.
Looking for a new opportunity? Please wait till the year reaches its end. But remember not to stop trying. As much as the planets are asking you to take things slow, they want to double your efforts and face each hurdle with your best shot. Be a dedicated aspirant and grab your dream job and build your career without missing any opportunity. Also, the Annual Pisces job horoscope 2022 foretells that the natives planning a job change, you strictly need to work on your skills! Not only would it get you the best job you deserve but also relieve you of a higher salary.
Students can take a sigh of relief as the Annual Pisces academic horoscope 2022 predicts that they will flourish in the results of the exams you've given. Moreover, you would get the subjects and colleges of your choice. People going for research work can expect the kind of outcomes they want. Also, for natives trying for overseas education, a little concentration would do the trick.
Pisces Horoscope 2022 for Health
According astrologyk, Pisces will meet the beginning of 2022 with excellent health and big plans for changes in external parameters. If their main dissatisfaction is associated with being overweight, then in winter, fighting with kilograms will not bring joy and success. Representatives of the watermark will not be able to stay on a diet or accustom themselves to regular sports due to the heavy influence of Mars. But in April, with the arrival of Venus in the sign of Pisces, the diet and sports regimen will be easy to improve. The 2022 health horoscope recommends treating chronic diseases before spring. Some new type of therapy may be useful, because Uranus, which these days has an influence on the water sign, supports innovative ideas and an unconventional approach.
The spring months in Pisces are consistently accompanied by weakness and colds, so it is better to take care of prevention in advance. There may be problems in the gastric tract, but they will go away with the onset of June. Summer 2022 for Pisces will be energy-intensive, so astrologers recommend refraining from mono-diets and a serious restriction of calories entering the body. You can try detox nutrition systems and combine them with yoga or other calm techniques. The desire for drastic changes in adjusting the appearance and general well-being is not held in high esteem by Pisces in summer and autumn – you can face injuries or cause greater harm to health. From November, the physical condition of the representatives of the watermark will become positively stable.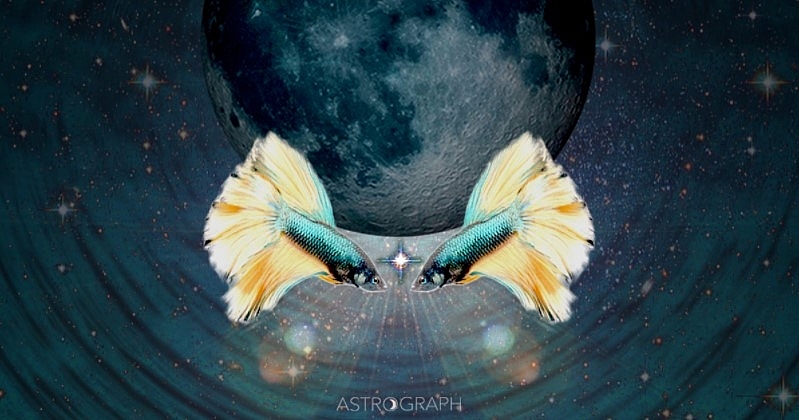 Pisces zodiac sign. Photo: astrograph.
Health-wise, you need to be very careful as per the Pisces health horoscope 2022. There could be immunity-related issues chasing you the whole year. Also, insomnia may act as an add-on to your health woes and reduce your stamina in all. So, precaution is a must. Furthermore, the yearly horoscope 2022 for Pisces zodiac sign says that you also need to keep an eye on what your diet is. Too much junk shall make your junk and a couch potato. Also, the emotional ups and downs act as an eclipse to your healthy being and make you totally unfit and surrounded by low energy. So, Pisces men and women, value your fitness, wellness would work in your favor.
Ahead to it, the Pisces horoscope 2022 for ill natives suggests you only have to stick to the plan, and the rest shall happen on its own. You don't have to lose hope or hop with restlessness because it is taking time. You shall have to keep patience, and you will pass through all your health issues in no time. Also, the annual Pisces health horoscope 2022 suggests you involve juices and fruits in your diet. Along with it, eliminate all oily stuff and go for veggies and a diet that involves protein.
First, dodge the thought of how you will have a healthy body and take a deep and relaxing breath. Let go of all the already made plans. Start fresh, seek advice from some trainer or a known person who has an idea of what to eat and what not to, suggests the Pisces horoscope 2022 for diet planners. Please make sure you do exactly what has been recommended and don't run over things in haste, as per the Pisces yearly horoscope 2022. Also, remember that focus is a workout, and the way through it is determination.
Moreover, the Pisces horoscope 2022 for healthy folks predicts that if you have been living a healthy lifestyle, then the second half of the year might not work as per your planning. You might confront some serious medical problems. Therefore, since the beginning of the year, make sure you go for healthy habits and eliminate the troubles before they even come. Also, take care of your family members, as there are possibilities that they might also become the victim of these troubled months.
How will 2022 go for Pisces students?
In 2022, Pisces students will be brimming with optimistic enthusiasm and determination, which would boost them in excelling in their studies.
In 2022, will Pisces get wealthy?
Pisceans may experience some barriers and troubles at the start of the year, as the period would be full of highs and lows. However, fortune will be on your side later, and situations will turn around for the better after April.
In 2022, will Pisces travel abroad?
Pisceans have a decent possibility of traveling overseas for business or higher education in 2022. The latter half of 2022 shall be the best phase for them to travel.
Will Pisces singles find a soulmate in 2022?
The year 2022 holds a lot of hope for singles, because they may be influenced by the opposite gender's charisma, and there is a good chance they would meet their life partner.