Aquarius Horoscope 2022: Yearly Predictions for Love, Financial, Career and Health
Aquarius Horoscope 2022: The new year 2022 promises material well-being, systematic achievement of goals, harmony in personal relationships.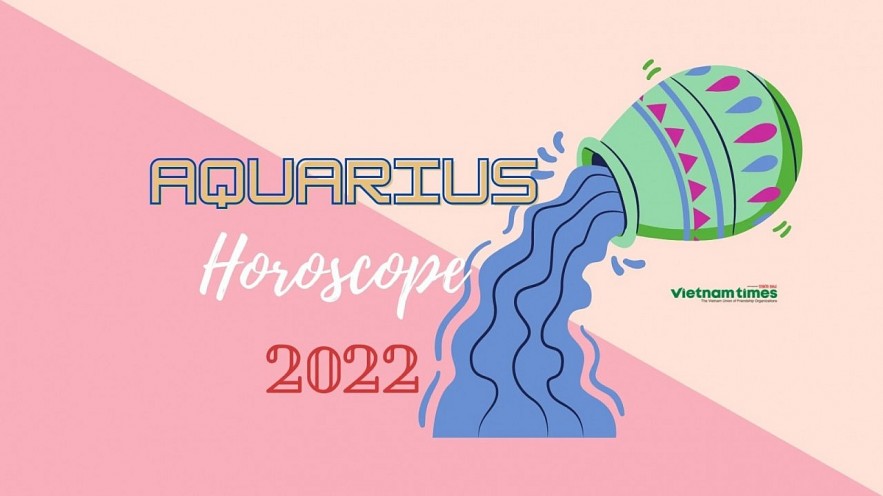 Aquarius Horoscope 2022: Yearly Predictions for Love, Financial, Career and Health. Photo: vietnamtimes.
Yearly Planetary Horoscope
Outwardly attractive Aquarius are distinguished by their optimism and love of life. They will always help their friends, they will easily cope with any task. They position themselves in different ways: they are quiet and modest, and they can appear as a noisy, eccentric person. The new year 2022 promises material well-being, systematic achievement of goals, harmony in personal relationships.
2021 was no easy task for any Aquarius. With Saturn transiting through your 1st house, there's a good chance that the year that just passed changed your view of the world completely. While you're certainly not alone in this sentiment, Aquarius and other fixed signs, in general, have been getting all of the action from the heavens. The bad news is that Saturn will continue to transit through your 1st house for a bit of this year and the next. Still, there are more than a handful of good transits happening this year to help you regain your lust for life. After all, Saturn is only one planet, and there's a whole lot more going on in the sky.
The year starts a little stolid. The Venus retrograde happening in your 12th house shouldn't affect you too much, especially if you don't have any important planets in that house (like your Sun and your Moon). Still, the world will definitely be feeling a certain degree of tension when it comes to establishing and maintaining relationships. With that being said, that doesn't mean that you won't have some inner work to do. The 12th house is closely connected with the idea of self-love, and the planet of love and pleasure being retrograde in there will definitely ask you some questions about your relationship with yourself. This would be an excellent time to let go of self-deprecating behaviour and old habits that no longer serve you. In other words, January will be the month to get your mental health in check.
According to gotohoroscope, the good news is that Jupiter will be in your favour this year, helping you attain some Aquarian bliss through tangible goods and some financial stability. The Greater Benefic will be transiting through your 2nd house of money and resources throughout all of the 1st quarter. You can be excited to get some good cash flow coming your way this year. You can treat yourself without any guilt. After all, you did survive 2021, and that should be celebrated. Just be sure to save some of those goods for later, since in March, we do have a bit of a re-run of 2021 with the first Mars and Uranus square of the year.
This first square will be hitting your 1st and 4th house. It could likely bring back some of the discomforts you felt last year. This could be manifest with the sudden urge to move or just an aversion to being stuck at home. Maybe it would be wise to change things up a bit to help that sense of restlessness calm down a little. If your home doesn't feel the most comfortable, maybe you could pay a visit to some friends or even some family members. Although the 4th house deals with family matters as well, it could point at some conflict in that regard. Perhaps some old family matters that need to be cleared up that you don't want to deal with will come up. If that's the case, running will only make it worse. Face them, and get it done with, it may be a little awkward, but you won't regret it.
Moving on along, Venus joins Jupiter in your 2nd house, bringing some more good news. Money seems like it won't be much of a problem this year, given Venus will go conjunct with Jupiter in her degree of exaltation. This means you can expect some financial assistance from women in your life. Maybe a change of bosses at work warrants you a raise, or it could even be that you find a new job altogether. Things are definitely looking promising. If you have any planets in your 10th house, pay attention to transits that involve it, it will give you strong hints about where to find this mysterious woman with a pot of gold.
After Jupiter and Venus are done bringing you some material goods, both planets will move on to Aries. Jupiter transiting your 3rd house makes for good self-expression and learning. Since the planet will be staying there from May to early 2023, this could be a new learning cycle for all the Aquarius. Jupiter will illuminate your life areas that need a little extra attention, and it will show you how to know what you need to optimize your life. The 3rd house also deals with media, indicating an auspicious year for those working in that area. Aries is a hot and lively sign that has a real focus on the self, so there's a good chance for the works of Aquarian teachers, writers, and content creators to get some extra recognition this year.
The one rough transit of the year, though, is the triple conjunction happening in your 4th house. This will involve Mars, Uranus, and the North Node of the Moon, which can make the atmosphere fertile for some quite unpleasant and unexpected events. This is happening in August, so pay extra attention to your family's needs at around that time. Mars in Taurus makes us prone to bottling up emotions, but the combination of those two other bodies will make anything that's been obscured come to the surface at the most inconvenient times. Beware of secrets, and if any tough conversations need to happen with some nosey family members, it's best to do it before August.
As this transit slowly begins to cool down, Uranus goes back into action with a Saturn square in your 1st and 4th house. This is a throwback to 2021 since this was the transit that characterized the year's most significant events. Because this is happening in Aquarius, your 1st house, it could be pointing towards balancing some power struggles that didn't get a full resolution in the previous year. Tread this month gently, and things will work out for the best.
After all of this ruckus, 2022 ends on a much lighter note with a Jupiter retrograde. This will send the planet back into your 2nd house of finances. This could represent some bonuses or some extra financial benefits that seem to come out of nowhere. The last noteworthy astrological event of the year will make the third quarter's challenges seem totally worth it. 2022 is a year of Aquarian expansion.
Luckiest day: March 6, 2022
Get ready to watch sparks fly and embrace a totally new cycle when it comes to love and passion, Aquarius, because sensual planet Venus is aligning with bold planet Mars in your sign on Mar. 6. A conjunction aspect between the love and sex planets won't happen in your sign again for another two years, so this marks an auspicious new beginning for you in your relationships, sexual expression, and even creative endeavors. It's a lucky time to say yes to a spring fling or take a chance on an unconventional relationship.
Aquarius Horoscope 2022 Overview
Aquarius, you're an inventor, an innovator, an influencer, and sometimes a bit of a weirdo (in the most complimentary way), but as a fixed sign you also want things the way you want them. And because the sun will be spending time in your sign, as always, from the end of January until the end of February, you get to celebrate all of the qualities that make you stand out from the rest of the crowd and reinforce that your way is perhaps the best way after all. And when you take that confident energy with you through 2022, you get to be the best you can be.
Rebellious Uranus, your home planet, is paired up with slow and steady Taurus this whole year, however, so you might run into some resistance while making the changes you're so fond of making. The slow and steady yet conservative energy of the Bull will definitely try to slow you down, but you're too progressive to let anything completely stop you. Will you perhaps slow down enough at times to consider options that you would normally pass up? Yes, but that doesn't mean you'll lose any of that infamous Aquarian edginess.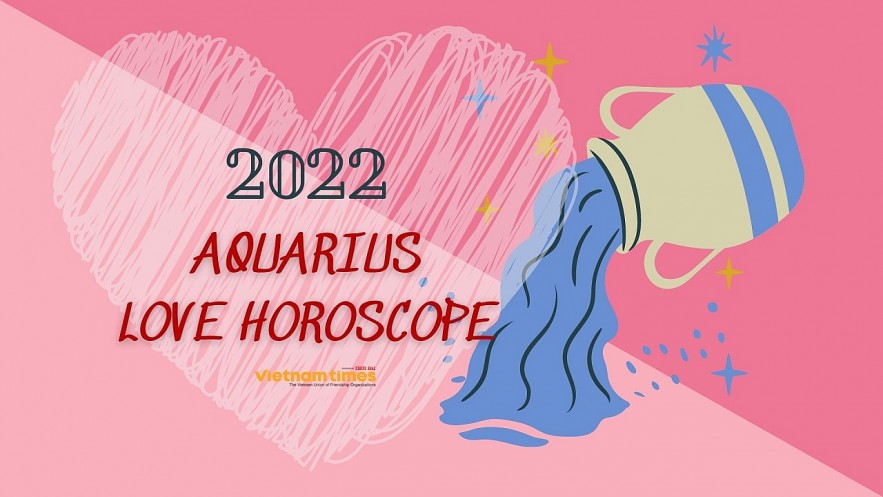 Aquarius Love Horoscope 2022. Photo: vietnamtimes.
With unique Uranus retrograde from the end of August to the end of the year, a window opens for you to hop on some of those changes you've been hesitant about. By facing your fears and really looking at what's been happening so far this year, not only in your personal life but also on a global scale, a bigger picture starts to come into focus. What doesn't feel right? Address those parts of your life by putting changes in motion to make the adjustments necessary for a happier, more productive, and successful future, as astrology reported.
The month of January and February will be a favorable time to develop good relations with others, especially the new ones, but it is advised that you need to be cautious with these relations. The love life of Aquarius will be an improved one in the month of February as compared to previous months, and this is the time when you get closer with each other.
In the months of March and April, you are required to pay attention to your health; proper diet and physical exercise are a must to be consistent to avoid issues that might occur in this month.
In the months of June and July, don't get too stressed and try to control your impulse. You can opt for sports or going out in the middle of nature as it will ease your mental stress and will relax you. Communication and sincerity are the key elements in your relationships that can make you move forward.
The months of September and October are the months when tactfulness and diplomacy will do wonders in your career. This year the relationship with the client is the key to your survival. With the passing of the months, you will obtain a promotion, salary increase, and recognition.
By the end of the year, you might enjoy success although there might be some undesired expenses on the chart, it is also advised to avoid food rich in fat because it can cause harm to your digestive system during this period.
Aquarius is a well-known sign For the love for freedom as they want to do everything according to their own ways and in their own style. The year 2022 is the time to work hard with honesty and to utilize this golden time, and make it worth your life. Every field would give you unexpected results with joy, stability, and much more. Lots of new happenings or auspicious events will be celebrated in the family. Friends and relatives will also be happy, and will be always helpful towards you in the future. You need to save more money and be more stable in finances. In the year 2022, your luck will shine brighter than last year.
Overall, the year 2022 seems to be harmonious for the Aquarius natives. You would indeed follow the principle of peace, and it will help you achieve in your endeavors. There will be a period when you would like to change your job because the present position may not be very satisfying for you, but it is advised that you should keep your patience and search for some freelancing work that can help you with some extra money if you are seeking a job due to the problems related to your senior you are advised to stay away from conflicts and maintain a good relationship with your seniors, Including your manager, co-workers, and juniors. Aquarius women will have a very favorable time this year, and you will get some good surprises in your relationship. There are also chances that you may face some minor elements regarding your health during this year. This year will also be good for higher academy learning. So the students who have been dreaming of going abroad to pursue higher education will have a good chance. Those who are planning to own a property in a foreign land or making huge investments are advised to stay cautious during this year and make a proper inquiry before investing in anything big.
Aquarius Horoscope 2022 for Love
Love isn't always the main thing on your mind, Aquarius, but you enjoy experimenting with various romantic situations and looking at them from different perspectives, so you'll have a lot to look forward to when you read about all of the romantic possibilities in 2022!
As per Aquarius love horoscope 2022, The natives Will have an average year according to the love horoscope. It may be because of the rude behavior of your partner. But it is advised that you should not feel this heartbroken as in the month of April, you will make an effort to understand him better while in a relationship with your partner and help him to stay polite and gentle. Problems that you might be facing at the beginning of the year in your love relationship may be due to compatibility issues; hence try to understand and resolve them. With months passing, the year will bring portability in the love affairs. The end of the year will be completely happy which will make your relationship healthier and better.
The 2022 love horoscope for Aquarius promises a period of new acquaintances, passionate romances and the start of a long-term relationship. People of the sign will plunge into a sea of attention from the opposite sex. Some Aquarius, confused by the abundance of choice, will meet with several partners at the same time. The horoscope warns: there will be few opportunities to find "the very" life partner. A favorable time for a fateful acquaintance is summer. The task of the representatives of the sign is not to get carried away by love experiments and intrigues. Unjustified jealousy for a partner can interfere with the long-awaited happiness. Therefore, the horoscope recommends to keep such a feeling under control: to trust the companion and the facts, and not gossip and speculation.
2022 is a good year for marriage and the birth of heirs. The horoscope advises couples in love to go on a romantic trip. The time spent alone will refresh feelings, give new emotions, and inspire to create a family. For those who are already married, the amorous vibes of Venus in Aries from the end of spring will present a romantic period filled with tenderness and love for each other. But Aquarius, whose relationship with the chosen one is at an impasse, life together has turned into a series of quarrels and omissions, most likely will have to stop interacting with a partner. The horoscope sees a chance to restore mutual understanding, but this will require mutual efforts.
For Aquarius, the year 2022 may be full of excitement and adventure. When compared to the previous year, the sentimental life will be somewhat enhanced. The beginning of the year is going to be best for your love life, but things are likely to fluctuate between good and bad from the second half of the year. The only advice is to prioritize the relationship on the first degree and will be of great importance. Just go with the flow and see where it takes you in your love life. The second of the year may be ideal, and your love signs may shine brilliantly over you. You may get to experience some of the most spectacular moments of your life this year. It's possible that your desire to become a mother may come true this year. A trip to the doctor is almost certainly in order, bringing happiness and a lovely new essence into the world.
According to ganeshaspeaks, those born under the sign of Aquarius will continue to have ups and downs in their romantic relationships, and it is recommended that they communicate with great care.
Furthermore, your love relationship appears to be on the rocks, as there is a great likelihood of disagreements and conflicts between the spouses. Despite the fact that you and your partner are infatuated with each other, there will be a lot of turmoil in your relationship since the stars are not in the mood to help you with your love life at this time. Despite the fact that you and your partner are infatuated with each other, there will be a lot of turmoil in your relationship since the stars are not in the mood to help you with your love life at this time.
You will have to put in some effort as long as things do not entirely settle down. Do not back down, or you may find yourself in a situation where you must separate from your lover. This year, the compatibility for the vast majority of you is likely to be excellent.
You, dear water bearer, might have a great understanding with your other half, and this might put a pause in time for your relationship so that you can enjoy it the moment. Singles are expected to find someone this year, as they have in previous years. However, the good news is that you will make the proper decision in terms of finding a life partner this time for the rest of your life. You would not be in a hurry to tie the knot with anybody and be sensitive to your spouse's feelings as you are very much satisfied and content with the current status of your relationship. You might not want to give huge commitments this year, but with time you'll be ready to take up the responsibilities.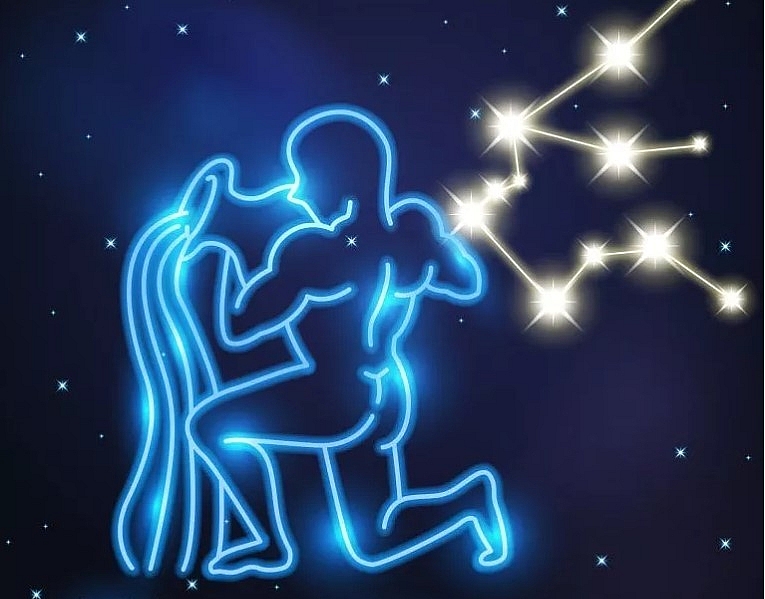 Aquarius Zodiac Sign. Photo: listland.
Aquarius Horoscope 2022 for Money
The financial horoscope 2022 promises stability. Aquarius know how to make money, so no reduction in income is expected. In the spring, there will be an opportunity to increase your personal capital. Most likely this will be associated with long-term financial investments. The horoscope sees that the event is profitable and will bring good profit. However, it is recommended to be careful when drafting and signing legal documents. Fraud is unlikely, but minor mistakes are fraught with troubles associated with the need to amend the concluded contracts.
The horoscope advises to refrain from large purchases in the first half of 2022. This is a time of active action to increase personal well-being and strengthen professional positions. In the summer there will be a chance to participate in a prestigious project. Aquarius's job is to seize the opportunity and show your best side. A proposal for long-term cooperation will not be long in coming. But the second half of the year is favorable for major acquisitions, including real estate. A stable income will help you not to worry about spending. Long-term financial investments in technical projects will be successful.
As for the Aquarius finance horoscope, the Aquarius natives will have a good financial condition in the year 2022. As the income would be good and the expenses would also be pretty much the same. This year you may not be able to save as much as you desire, but you may buy property and jewelry this year. Social and family events also demand a big amount of expenses from you.
According to Astrotalk, the economic state of Aquarius zodiac sign in the year 2022 would get you some fruitful results than usual. Right from the start of the year, you would earn a good amount of money. There might come times when you might have to trust your luck and fortune and give things a shot. Also, some sort of financial issues may occur as well. But issues would be temporary more than permanent. Every investment you will make this year will end in profit by the end of the year. There might be a load of expenses in the middle months, but seeking help from some elite person shall help you through its management and organization as per the Aquarius financial horoscope 2022. You may even speak to some of your elders and keep their plan in mind prior to doing anything.
If you own a business, the transit of Jupiter in the first quarter will keep you interested on and off in expenditures and income. In a nutshell, don't expect either gain or worry about losses during this period. The best thing to do is simply let what happens, happen while trying to work your best. The favorable time for the Aquarius in terms of finance shall start from the month of April when Jupiter transits in the house of wealth, says your Aquarius Finance horoscope 2022. Apart from business or job gains, you will also see profit from the property during this period. If you are in a partnership business, the profits will be high for you. You will see a surge in both investments and income during this period. You may also be joined by new partners who would bring new investment for you.
Further, the Aquarius finance horoscope 2022 tells us that the transit of Saturn at the end of April will also add to your relief. The placement of the lord of wealth in the house of income and profits till the month of July will help bring fortune to you. If you have a problem with your paying package in the present job, you may change your job during this period. If you plan to do so, you will find opportunities much more easily. Maintaining a good relationship with your bosses, including your managers, co-workers and juniors will help you gain more in this period.
After the month of July, things may not be in your favor as much till the month of November. Bar away from making new investments during this period. One planning to change jobs must look at every aspect of it or rather wait for your fortune to stabilize till the month of November 2022. However, you can make long time investments during this period if you seek to. In the month of November, Venus will transit from the house of wealth, which will bring abundance in finances. You may get a good incentive from multiple sources, which will enhance your earnings. Those who are into their own business will make better profits during this period. This year will bring variations in your finances, any kind of buy or purchase of property is not fitting as you will land up into a tricky deal.
Aquarius Horoscope 2022 for Career
According to astrologyk, the career horoscope foresees a busy period in the first half of the year. Aquarius are waiting for new business acquaintances, interesting projects, profitable offers. Representatives of the sign, who are engaged in business, are implementing a long-conceived plan at the end of spring. At first, the case will move forward with varying success. But by the end of the summer there will be stability and confidence in the prospects of the event. Reliable business partners will help you to solve complex questions. The horoscope advises to take care of the financial safety cushion in advance. In the fall, unplanned expenses are possible. However, do not worry – in the future, the invested funds will bring good dividends.
In the spring of 2022, more work will be done. Sometimes it will seem that it is impossible to cope with matters. Don't despair. By the summer, the work rhythm will stabilize, there will be time for rest. The horoscope recommends Aquarius not to get hung up on one lesson. In the fall, you will receive an offer to try your hand at a new business – this is a great chance to demonstrate your abilities. The horoscope recommends that representatives of the sign of creative professions think over a strategy for using their own talent. The stars will help you succeed. But for this it is necessary, at least, to declare about yourself. For example, take part in television projects or city events.
As per Aquarius career horoscope 2022, the natives may have to face some challenges and some ups and downs this year. Natives who are in the corporate field and in government sectors may get a transfer, and you may have to keep your calm and handle the situation with patience when things get messed up or difficult. It is advised not to get into arguments or conflict with higher authorities as you may have a very negative impact on your work life. It is advised to have good relations with your colleagues. People who are currently unemployed will get good jobs this year. The latter part of the year may be more prosperous, and you may get recognition for keeping up the good work and the efforts.
The Aquarius annual horoscope 2022 says all the right projects are in front of you. You must understand what suits you best. The stars are in your favor. All you need to do is understand your skills and requirements and give things a shot. Moreover, Aquarius career horoscope 2022 predicts that those returning to job after a break or resuming their studies strongly need to improvise their skillset. They should know what the need of the time is. Aquarius men and women who are into business can expect some scenarios where they have to make some bold decisions. However, by the end of the year, you would flourish with profits and investments. But a minor suggestion as per the New Year 2022 horoscope for the Aquarius zodiac sign is that you stay alert about what is coming your way and then take any step forward.
New entrepreneurs shall expand their business on a low start. But that wouldn't be the case by the end of the year. You would flourish with the right choices and investments. And, the results of it will reflect from the profits with the year's end. Moreover, Aquarius business horoscope 2022 predicts that there could occur many chances in the entire year when you may have to make some bold decisions. Thus, not losing your calm and peace of mind will make you go for the right ones and be through them effortlessly.
Things are easy. You just need the patience to see it. This is what you need the whole time. June to November, call it an ideal and crucial time for your career growth, as per the Aquarius job horoscope 2022. With enthusiasm and dedication in work, you will be a spot of new ideas and plans. Initial months would only test you and your professional skills. But later, the same thing will get you appreciation and recognition in your workplace. Aquarian natives planning a job change must hold themselves this year as the cards say that it won't be a good option. However, the newbies shall find many opportunities. They only need to choose one as per their skill and needs.
The year might bring a go/no-go time for the school or college graduates. But worry not, as feeling low will only make things complicated and rough, predicts the Aquarius academic horoscope 2022. You might face a short phase of struggle in the starting months of the year, but the end ones will get you back in confidence and focus to sort out your academic issues.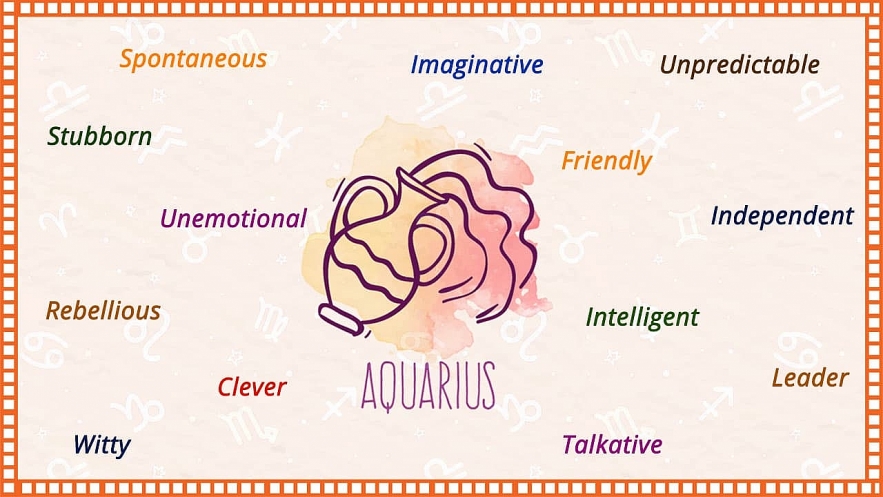 Aquarius Zodiac Sign. Photo: AstroSage Varta
Aquarius Horoscope 2022 for Health
According to astrosage, as per Aquarius health horoscope 2022, the Aquarius natives may suffer from stress, in the year 2022, there are chances of minor ailments which may mostly be caused by poor digestion, whether in chronic health issues. Health issues may also affect your work, and you may have to pay more attention to your mental health in order to improve your physical condition. It is advised to adopt a new hobby, take a proper diet and do whatever it takes to bring you mental is in the year 2022.
The health horoscope 2022 foresees a favorable period if Aquarius takes care and attention to his own body. Labor activity in the first half of the year is fraught with the careless attitude of the representatives of the zodiac to their well-being. The horoscope warns against such behavior. Signals from the body must not only be heard, but also must be responded to in a timely manner. Planned medical examination at the beginning of the year will help prevent possible health problems. A balanced regime of work and rest guarantees good health and efficiency. In the summer, you should be careful when exercising. Injuries to the limbs and spine are likely.
To maintain health, the horoscope recommends planning a vacation for the summer or autumn months. By this time, urgent matters will be resolved and there will be time for a quiet rest. Those who have problems with respiratory organs will find it useful to rest in seaside resorts or in mountainous areas. For the rest, out-of-town trips and tourist trips are favorable, depending on individual interests. However, the horoscope does not advise to get involved in extreme recreation, especially in the winter months of the year. 2022 is a good year for breaking bad habits. Rejecting them, Aquarius will not only feel a surge of strength, but also feel like a winner.
As per the Aquarius health horoscope 2022, the upcoming year shall start with a bit of mental stress and trouble. You might possess some tensions because of a few aspects of life. But it would be temporary, and you would be through it all in the second half of the year. Introspecting yourself and understanding what your body needs are a must in the New Year 2022 for Aquarius zodiac sign. If you feel any uneasy or slightest problem, you must not take any risk and go for a doctor to save your year from any serious health issue. However, scenarios would change in the second half of the year. If you have been going through any health troubles for a long time, you shall seek relief from the same in this phase.
If you have been ill for a long time, the Aquarius yearly horoscope 2022 for ill natives says that the medical problems that you have been experiencing would soon become a thing of your past. However, some of you might still go through a bit of illness. And, for the same, rather than going for an allopathic treatment, you must reach out to a homeopathic doctor or an Ayurveda center. Also, make sure you exercise regularly if recommended and have your meds on time without skipping them by any chance.
Making plans in your head won't take you anywhere. For things to work out, you need to opt for a workout. If it is out of your budget, go for home exercises. Aquarius yearly horoscope 2022 for diet planners predicts that it is definitely a great year to work determinedly on your body and health. But, nothing will work out until you don't make an effort. Involve needful food and avoid all sorts of oily and greasy ones, suggests the Aquarius horoscope 2022 for diet planners.
Furthermore, according to the Aquarius horoscope 2022 for healthy folks, there shall be nearly nothing to worry about. There shall be no serious medical risks or ailments. However, some of you, especially the old natives might encounter some knee pain in the second half of the year. If it is accompanied by sudden growth, redness, or a warm tendency in the affected area, you should seek medical attention. Also, the Annual Aquarius horoscope 2022 suggests that you make your fitness your priority in the last few months of the year, as some swaying health could be seen then.
Will Aquarius be rich in 2022?
In the year 2022, Aquarius people will have an excess of fortune. Throughout the year, you'll have ample chances to enjoy time with your family and prosper economically.
Will Aquarius travel overseas in 2022?
Aquarians will trip within the nation in the first quarter of 2022, but they would have a better chance of going to distant places and countries for education, work, or business around the second quarter of 2022.
In 2022, when must an Aquarian have a child?
Women who have been yearning for a child must plan to start their family prior-may in 2022.
Is the year 2022 going to be a favorable one for Aquarius in terms of investment?
In 2022, it is not recommended for Aquarius zodiac sign natives to deal in residential property or the capital sector since they might lose money.