Pisces Monthly Love Horoscope: December, 2021
Pisces Monthly Love Horoscope, December 2021: This month, you will be having the best time in the entire year. Don't try to manipulate situations in your favour, let them follow their own course.
Pisces Monthly Love Horoscope December 2021. Photo: VNT.
Pisces Love Style
Pisces zodiac sign in love is passionate, intense, and singular. A relationship with a Pisces is a roller-coaster ride that will make you feel your feelings—even the bad ones—and help you emerge as a better, more honest person. Even if a relationship with a Pisces doesn't last, the lessons you learn from a Pisces partner will.
According to horoscope, a Pisces will go all-in when it comes to romance, and expects their partner to do the same. It's not as if a Pisces is clingy—on the contrary, a Pisces can seem incredibly independent while in a relationship—but a Pisces constantly views the world as if from a split-screen: The world through their eyes, and the world through their partner's eyes. They're always trying to make the choices that are the best for both parties, and even small decisions, like where to order Seamless, are made with that perspective in mind.
A Pisces wants their partner to grow, and demands that their partner brings their very best self to the relationship. That may cause some partners to feel like they're being pushed away, as a Pisces partner will likely say of course they should seek a promotion, more time at the gym, or a goal, even if it means spending time apart.
For Pisces, the physical, spiritual, and intellectual are deeply intertwined, and in relationships, physicality is an important manifestation of love. Pisces can be incredibly sensual when they're feeling deeply in love, but isn't a sign that ever fakes anything. Pisces demands full presence in a relationship, and is especially hurt by any sort of deception. A Pisces demands full honesty and gives the same in return.
According to compatible astrology, Pisces in love are at the core the most emotional of all the signs. Extremely intuitive and sensitive, they seek romantic love and need a soulmate more than most. This can be very beautiful for the partner of a Pisces, as their deep love and empathy makes for a very spiritual bond. A union with a Pisces automatically makes their partner feel special and cherished solely because Pisces are so emotive and intuitive.
Because of Pisces deep intuition, they may appear psychic. They read the nuances of the unspoken and can see by your body language and what you don't say, how you really feel. It is almost pointless to try to mislead them, as they will know something is up and the trust of the relationship will be hurt.
Tread carefully with this special sign and in return you will reap the benefits in your romance. Pisces is a water sign and can sometimes be deemed 'flighty'. This is only because of their hesitation to open themselves up, since they instinctively realize that once they open up, their heart is pretty much handed over to their lover.
Being loved by a Pisces is ethereal and soft. This sign is highly emotive and sensitive and tends to be very selfless. They often put their partners needs above their own. This may become dangerous if the match isn't healthy, as Pisces selflessness can leave them vulnerable to hurt and manipulation. If you love a Pisces, be very gentle and very honest and tactful with them. This sign gives the utmost in loyalty and devotion and their sensitivities should be honored and cherished. Pisces selflessness makes them excellent partners and parents. They love family and tradition and will excel in both arenas.
Pisces sometimes need a more direct partner to get the ball rolling. Their shyness can impede the start of a relationship or prolong the initial process, so bear in mind that you may have to open up first and gently nudge your Pisces in the direction of romance.
Once there though, Pisces completely embrace the notion of romance and soulmate love. When they give themselves, they do so fully and hard. They love extremely and fiercely and find it very hard to turn off their emotions should things go wrong. They are likelier to try to work things out than rush off at the first sign of trouble. Their integrity and devotion makes them love strongly and their intuition will make problem solving a bonding experience for their partners.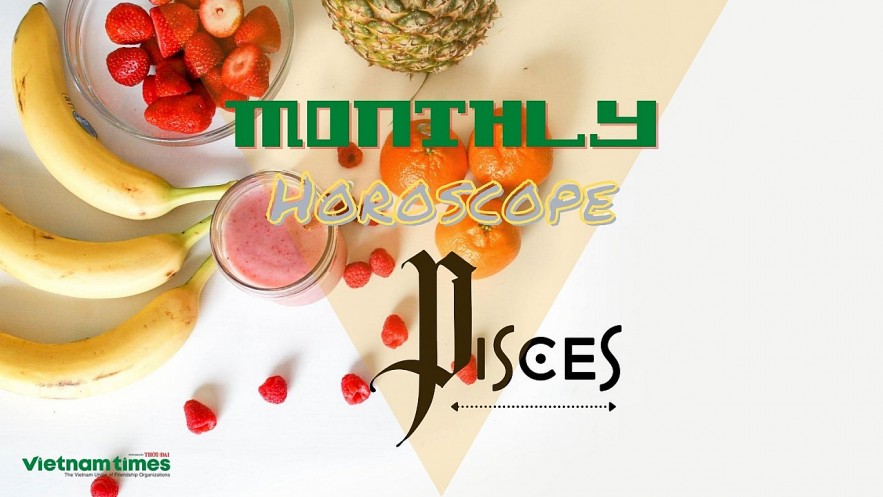 Pisces Monthly Horoscope December 2021. Photo: VNT.
Pisces Monthly Love and Relationship Horoscope
Pisces Love Horoscope
According to birthday personality, in spite of the eclipse, love seems happy. Your love planet is in your 10th house of career until the 14th. Singles are attracted by power and prestige, and they are meeting these kinds of people. All of you, single or married, are mingling with people of high status and prestige. A lot of your socializing is career related. On the 14th Mercury moves into Capricorn, which makes you more conservative in love. Whereas before you tended to jump into relationships quickly, now you are more cautious. You don't fall in love right away. Romantic opportunities are found online, on social media sites or as you get involved with groups, groups activities or trade and professional organizations.
Your loves are peaceful this month, as reported by free horoscope, a sweet atmosphere reigns around your romantic relationships. You do not anticipate any event, you let fate take over. Pisces are pleasing and amusing. Towards the 16th seduction is on the program, you charm and we fall at your feet. You like the feeling that others need you. As a couple you enjoy laughing, your partner enjoys seeing you as radiant. Your loves are placed under a lucky star, you have every chance to realize your projects. Your other half wants to travel and celebrate the end of the year so you could schedule a romantic getaway. From the moment you do not expect it, love comes knocking on your door. This meeting causes a change of situation. Family parties are also good for meeting someone. Keep your eyes open, do not miss any opportunity. To celebrate the end of the year, love has the power to give you wings.
Love life seems to be heading in a great direction this month. Married couples are likely to sit down and resolve their differences with communication and dialogue. They may also take an adventure trip to renew and give their relationship some time. The single natives are likely to be intrigued by the person of their liking and will not shy away from confessing their feelings.
They are also likely to be reciprocated with a positive reply. However, Mercury, the seventh house lord is with the sixth house lord Sun, which indicates that you may face some ego clashes and differences in their relationships. This can be a source of stress and worry for you. So, try and spend as much time with your beloved as possible to resolve the differences.
The eligible natives of the fish sign may have to wait for a little more time to get suitable marriage proposals of their choice. However, Divorced or people looking for remarriage may get desired results during this month, astrosage reported.
Your love life makes you comfortable. This month, you will be having the best time in the entire year. Don't try to manipulate situations in your favor, let them follow their own course. By December 16th, you should expect a romantic encounter with your partner. Know that your partner likes it when you are in a good mood. Try to maintain it. The stars are in your favour.
Carry out any project that might bring you great professional success. The end is almost over. Take time of form work, and plan a vacation with your partner. If you are single, expect fortuitous encounters. Don't give up on family gatherings, or office parties, as the horoscope reported.
This eclipse impacts on Mercury – your love and family planet – bringing dramas in the lives of family members. Repairs can be needed in the home. Emotions at home are volatile so be more patient with family members. The dream life can be overactive this period too – but don't pay it too much attention. Usually, these dreams are just psychological debris stirred up by the eclipse. More seriously, the love life – a current relationship – gets tested. Usually repressed anger and annoyances – long-buried – arise for resolution. The dirty laundry in the relationship surfaces. Good relationships survive these things, but flawed ones can dissolve. The spouse, partner or current love can be having personal dramas as well – sometimes this is the cause of the relationship.
Pisces Relationship Horoscope
A month during which your affairs are likely to lose much of their forward momentum owing to a combination of stars that is not too favorable. There is a distinct possibility that some of you would see their relations with the elders of the family go to the doldrums. You must not lose your cool and refuse to be drawn into any sort of confrontation.
According to pandit, the family atmosphere would be adversely affected by this and tension and discord would be openly in evidence, with no sign of harmony among the members. Children would be adversely affected by all this and you should take special care of them.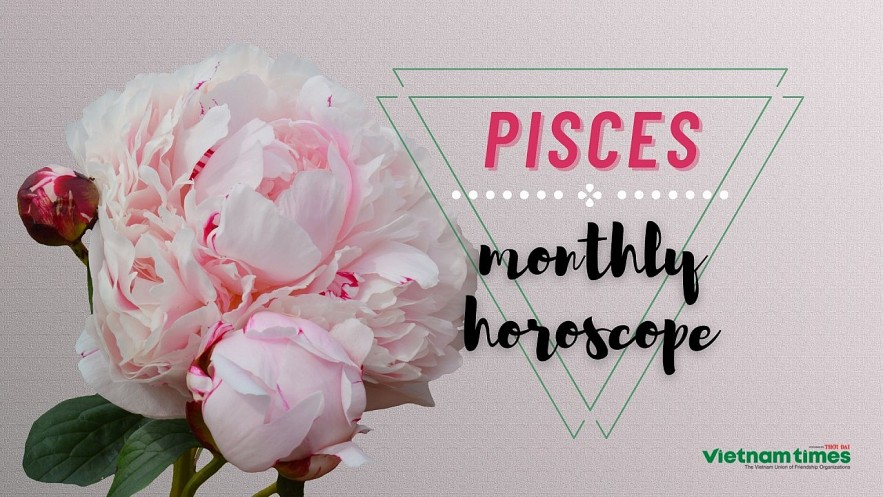 Pisces Horoscope December 2021. Photo: VNT.
A month during which the affairs of your children would pose serious problems for you since the stars are not too favourably disposed of. There is a strong possibility that the wards of some of you would get into serious difficulties with their teachers, thereby adversely affecting their studies. Parents should intervene well in time to set things right.
The performance of most of them in studies would be below average. Those pursuing higher studies and students of law would face a particularly difficult set of circumstances.
Pisces individuals are family-oriented, extremely benevolent individuals, peace-loving in nature and this month is promising the same for them as far as family life is concerned. The aspect of the benevolent planet which is your ascendant lord also on the fourth house blesses harmony and bliss among family members.
The movement of the lord of the house of family Mars indicates that you will receive great support from your family throughout the month. This also indicates that you will also enjoy a great relationship with your in-laws, especially your brother-in-law. You may also plan a business partnership with hi. The aspect of benefic planet Mercury on its own fourth house also indicates that you will take interest in the household affairs during this last month.
You will be willing to communicate and solve the earlier differences between you and your family members. Also, the placement of your third house lord Venus in your eleventh house indicates that siblings, especially younger siblings will provide you with their full support. However, the aspect of the sixth house the Sun on the fourth indicates that the health of your mother should be given proper attention and no negligibility should be there.
Some of you may also witness altercations and differences with your children. So, it is suggested you deal with them wisely and with patience. Overall, it is a month filled with positive news as far as relationships are concerned.
Best Days Overall: 1, 2, 10, 11, 19, 20, 21, 29, 30
Most Stressful Days Overall: 4, 17, 18, 24, 25, 31
Best Days for Love: 4, 5, 6, 13, 14, 15, 24, 25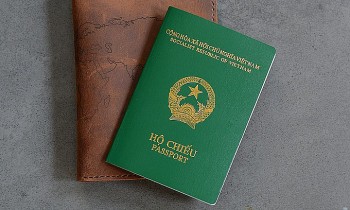 National
Vietnam News Today (Jul. 6): Covid-19: national caseload rises to 10,750,313 on July 5; Vietnamese passport leaps four places in Henley Passport Index; Vietnam, Japan review joint initiative; Health officials call on people to get Covid-19 booster doses.