Pizza with ketchup: Vietnamese's way of eating pizza surprises Italian chef
Marvin Lorenzo Cortinovis, an Italian chef living and working in Vietnam, is surprised when he found out Vietnamese customers eat pizza with ketchup, a touch of culture and cuisine he has never known before.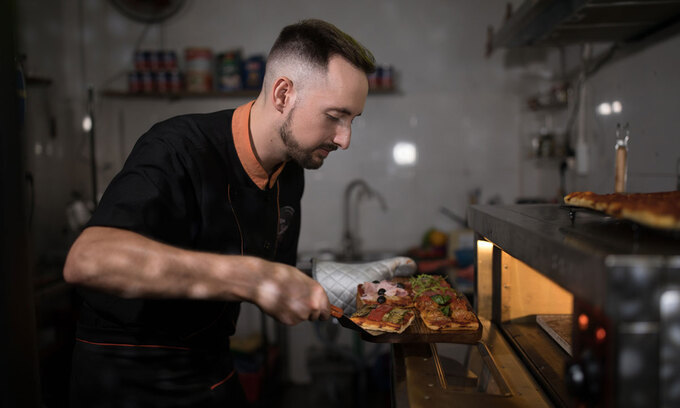 Marvin Cortinovis cooks in his restaurant's kitchen. Photo courtesy of Cortinovis
Marvin Lorenzo Cortinovis, an Italian chef living in Vietnam, found it surprising that Vietnamese eat pizza with ketchup.
The 32-year-old, who runs an Italian restaurant in Hue, noticed Vietnamese diners always ask if the restaurant has ketchup or hot sauce when eating pizza, according to VnExpress.
"We usually eat pizza without adding any sauce because it already has enough seasoning. I was surprised when customers asked for ketchup or hot sauce, which our restaurant didn't have. Later, I bought them to meet customer demand," Cortinovis said.
The Italian chef added pizza in Vietnam has a wider variety of toppings such as beef, chicken and pineapple. Before opening a restaurant in Hue, Cortinovis used to live in Ho Chi Minh City for a year.
"I guess there are many restaurants in Vietnam that make American-style pizzas with many types of toppings on the crust. I prefer the traditional recipe, and if anyone doesn't like it, I will try to explain to them more about Italian cuisine," he said.
In addition, Cortinovis noticed Vietnamese do not usually eat pizza right after it is served but often chat and eat other dishes first.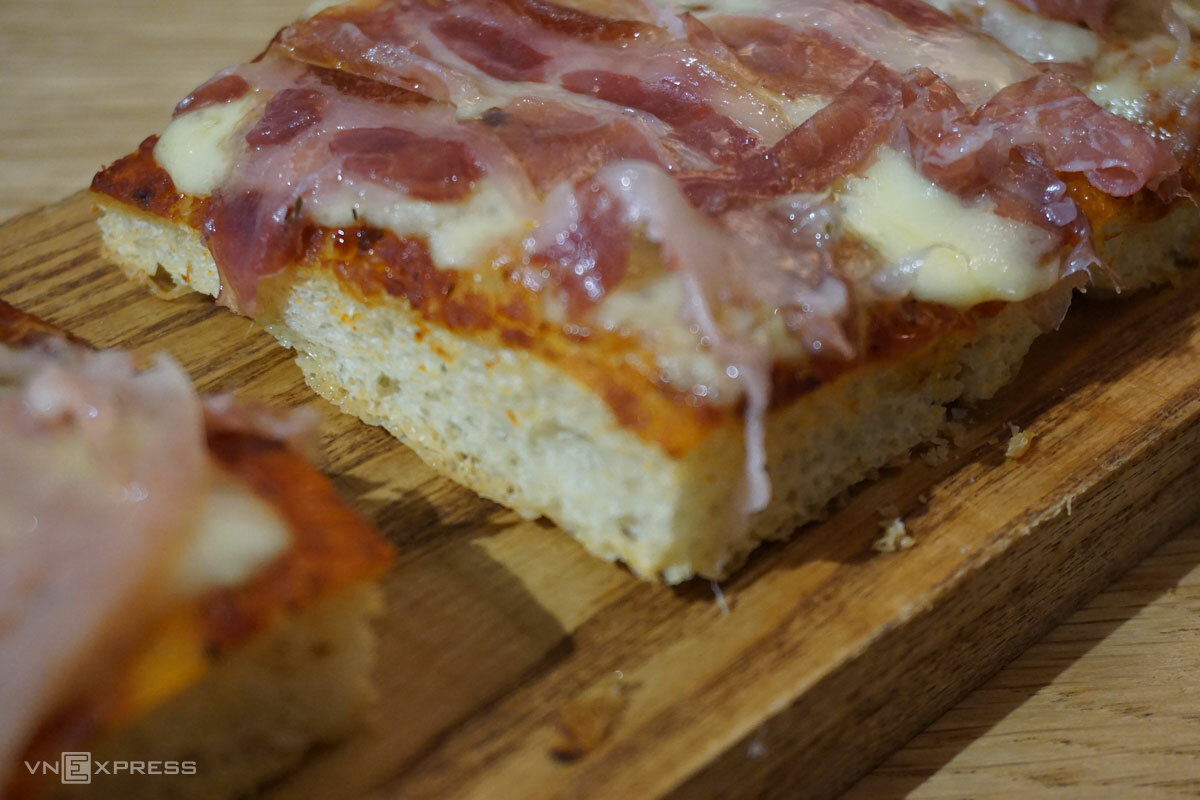 A pizza at Marvin Lorenzo Cortinovis's restaurant in Hue Town in central Vietnam. Photo by VnExpress/Ngan Duong.
"The pizza must be eaten right away because it is still hot and a bit crunchy after getting out of the oven," he noted.
Another difference noticed by the chef involves drinks. Normally in Italy, diners eat pizza with beer, wine or sparkling water. "I find it interesting that Vietnamese order drinks like smoothies, tea, and juices during meals. We usually don't serve those drinks in Italian restaurants," he said.
Cortinovis was also surprised to see Vietnamese always sharing their meals.
"In Europe, each person has their own portion and they don't share it. For example, if I order a portion of pasta, it is only for me. But Vietnamese customers want to share their plates of pasta. It was difficult to explain it to them though now I got used to it."
For Cortinovis, the purpose of opening a restaurant is not only for the money, but also to introduce traditional Italian cuisine to Vietnamese.
Despite the differences, he finds both cultures very interesting and appreciates them. "I have learned a lot while working with the kitchen assistant and serving customers," he said.
Different ways global citizens eat pizza around the world
Just as pizza was imported into the US and took on a life of its own, so too was it exported to other parts of the world and mutated. People in some countries simply took the dish and ran with it, adding local ingredients to style it more to their normal diets. Other cultures, still, developed their own cuisine centuries before pizza was gifted to humanity, with the same basic structural properties – flatbread with toppings.
Japan: Okonomiyaki
Photo: Samurai Recipe Japan
Not surprising for an archipelago nation, people in Japan love to top their pizza with seafood like shrimp, squid, and tuna. Some even replace traditional tomato sauce with black squid ink sauce.
In terms of a signature dish, okonomiyaki (meaning, "what you like") is a Japanese specialty. The recipe typically calls for cabbage, egg, and pork belly, though octopus, noodles, and cheese are sometimes added. Dressings vary too, like mayonnaise, tare sauce, and aonori. To some, it may resemble more of an omelet or a pancake. Nevertheless, the dish is often referred to as "Japanese pizza."
Styles vary depending on the region, but Hiroshima style – which uses yakisoba (a type of noodle) – is rumored to be the best. The city even has an okonomiyaki theme park.
Spain: Coca
Coca originates from the Catalonia region in Spain. It looks similar to classic pizza but lacks tomato and cheese. Toppings on the olive oil-rich Spanish flatbread typically include red pepper, olives, caramelized onions, summer squash, and sausage, though you can use anything savory like mushrooms, spinach, anchovies, ham and/or bacon.
India: Naan and Paratha
Pizza in India is typically spicier and more vegetable-based, which explains why the top three choices on India's Pizza Hut website are all vegetarian options.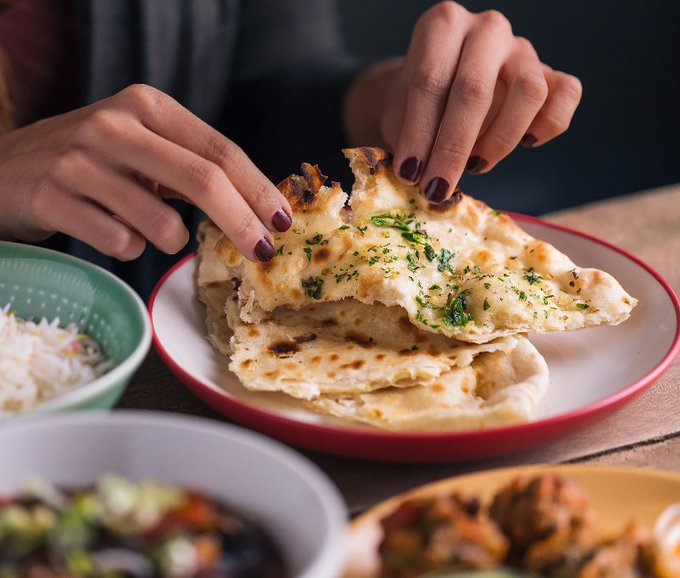 Photo: Surya Restaurants
Among more traditional dishes, naan and paratha are both popular. The former is a leavened flat bread, while the latter is unleavened, made with whole wheat. OK — they're not technically pizza, but both can be topped with curry or a variety of vegetables and/or meat.
Russia: Mockba
Temperature is as important in cooking as the ingredients themselves. One signature style in Russia is called "mockba" (which means Moscow). This style is served cold and is topped with sardines, tuna, mackerel, salmon, and onions.
Turkey: Lahmacun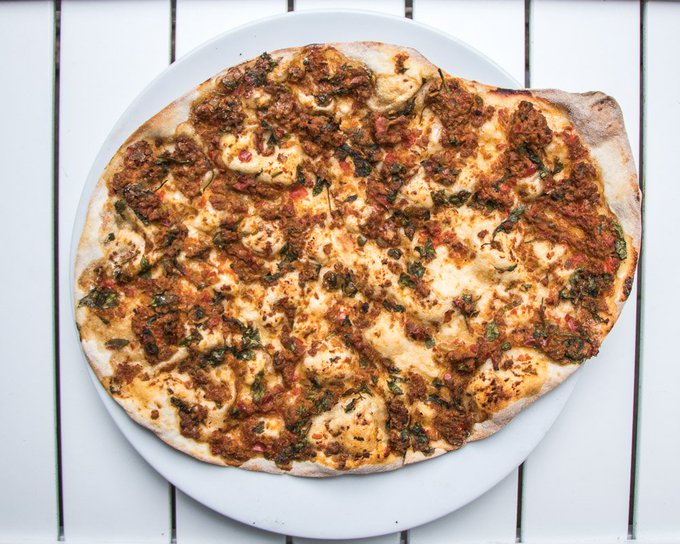 Photo: Niamh Shields - Twitter
Lahmacun is more of a meat lovers pie – the word translates to "meat and dough." Originating in Turkey, the dish consists of a thin crust with ground meat as its primary ingredient. The recipe also calls for salca (a red pepper paste), tomatoes, paprika, onion, and oil.
France: Tarte Flambée
Originating in the Alsace-Moselle region of France, tarte flambée looks a lot like bacon pizza because that's basically what it is. It does have some differences, though. The pie uses fromage blanc and/or crème fraiche, onions and is cooked with cubes of pork fat called lardon. Traditionally, the "bacon and onion tart" is made with a thin crust.
Tarte flambée has a German cousin called "flammkuchen" which means "flame cake."
Lebanon: Manakish
Pizza in the morning, pizza in the evening, pizza at supper time. No, we're not talking about pizza bagels, we're talking about manakish, another flatbread dish that's usually eaten for breakfast, usually topped with herbs, cheeses or meat. Some versions are made with minced lamb, spinach, chili, and/or yogurt.
Arguably the most popular spread on manakish is Za'atar, a mixture of sesame seeds, dried sumac (a type of fruit), and seasonings like thyme and oregano.
In addition to Lebanon, manakish is popular in Israel, Turkey, and Syria.
Hungary: Lángos
Lángos (or krumplis langos if it uses potatoes) is a deep fried flat bread eaten fresh and warm, traditionally topped with sour cream, grated cheese, and garlic. There are a number of other varieties though, with some people adding bell peppers and pork tenderloin.
A popular street food, its name derives from the word 'lang,' which is Hungarian for 'flame.'
Poland: Zapiekanka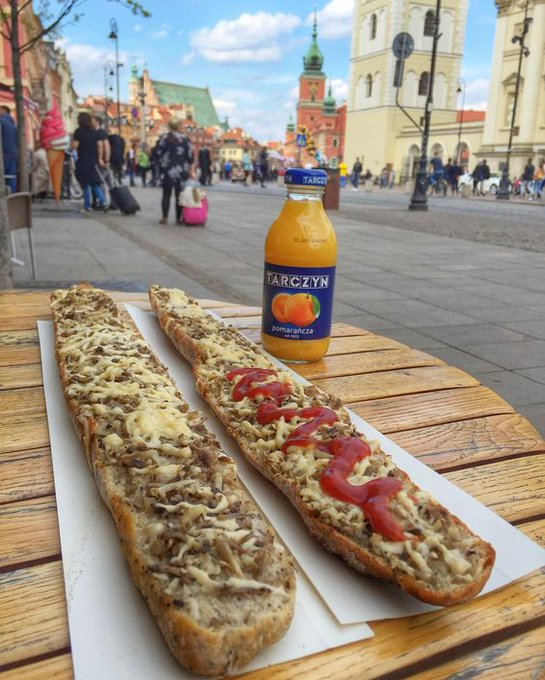 Photo: @Waystostay
Zapiekanka was born in Poland in the 1970s, as a direct result of limited ingredients available under the Communist government. The dish is a type of open faced sandwich served on a baguette. It's covered with sautéed mushrooms and cheese (typically gouda, cheddar or oscypek – a Polish goat milk cheese) and toasted until it all melts together. Ham, ketchup, and garlic sauce are also popular toppings, though recently the dish has taken on much more global influences with Mexican and Greek style zapiekanka.
The name derives from the Polish word zapiekac, meaning 'to bake.'
Brazil
Brazil experienced a massive influx of Italian immigrants in the late nineteenth and early twentieth centuries making São Paulo the nation's pizza epicenter (roughly half its population is of Italian descent).
As the dish spread throughout the country, varieties emerged as well. In cities like São Paulo, maiale (pork), Catupiry cheese, pulled chicken, and corn are popular toppings.
Other styles are the 'Portuguesa,' with ham, onions, hard-boiled eggs, and black olives, and the 'Casteloes,' with Calabrese sausage.
Italy
Finally, the cradle of pizza civilization. Within Italy itself, styles vary from city to city.
The most famous is Neopolitan style, brought to New York by Italian immigrants and perfected, thus giving an entire city a culinary identity. Margherita pizza adds buffalo mozzarella and fresh basil, creating a red, white and green color palette to pay homage to the Italian flag (in honor of Margherita of Savoy).
Photo: Nelly Baker
Rome popularized pizza bianca, literally translated as 'white pizza.' For anyone with lactose intolerance, this is the pizza for you. Spurning cheese and tomato sauce, this variety instead features oil, garlic, and rosemary.
Sicilian is arguably the most unique of the Italian styles, immediately recognizable for its thick, spongey crust. Like Neopolitan, it's become extremely popular in the US. Originating in Palermo, 'sficione' is usually topped with tomatoes, onions and anchovies.
Unlike the family-sized pies in the US, pizza in Italy typically comes in smaller, personal pies.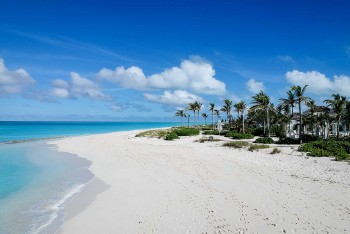 Travel
The vast Caribbean Islands include the Caribbean Sea and beautiful islands with breathtaking and gorgeous beaches. Warm waters, swaying palm trees and an endless supply of rum cocktails create the perfect image of a dream Caribbean weekend getaway.