PM agrees national strategy aiming to erase AIDS epidemic in 2030
The Prime Minister has issued a decision approving the National Strategy which provides a road map for ending the AIDS epidemic as a public health threat in Vietnam by 2030.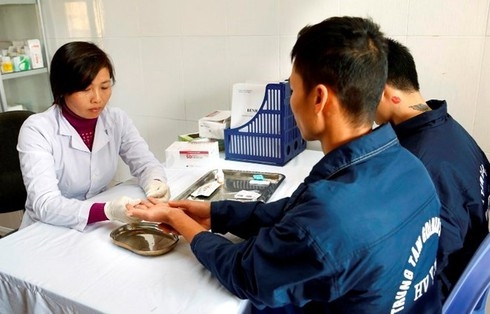 The Government set goals to eliminate AIDS by 2030 and minimize impacts of HIV/AIDS on socio-economic development, according to its recently issued national strategy. Source: VOV
According VNA, the strategy's goal is to strengthen HIV/AIDS prevention and control activities, reduce new HIV infections and AIDS-related deaths, erase AIDS epidemic in 2030 and minimise impact of HIV/AIDS on the socio-economic development.
In 2030, the rate of high-risk people accessing HIV prevention services is expected to reach 80%, and that of people living with HIV knowing their conditions, 95%.
At the same time, the scheme also aims for 95% of HIV carriers to receive antiretroviral (ARV) drug. Mother-to-child infection is expected to be wiped out in 2030.
The strategy gets to the subnational level, tailoring programmes to specific populations in specific locations.
Meanwhile, the HIV prevention and control capacity in the medical system at all levels will be enhanced, and the personnel and financial resources for the work ensured.
The strategy gives 11 major solutions to complete the goals, including those on offering treatment and care for people living with HIV.
The coverage of HIV/AIDS treatment services will be expanded through the offering of ARV to them right after they are diagnosed with the virus, and extending the treatment for patients in prisons, reformatories and other social facilities.
Private healthcare facilities will be encouraged to play a role in HIV/AIDS treatment, and community-based treatment services also expanded to reach people at higher risk in the locations where they live and work. Alongside, pregnant women will receive HIV consultations and testing.
Besides, HIV/AIDS treatment quality will be improved through updating latest recommendations in the field, ensuring safety and efficiency of the therapy.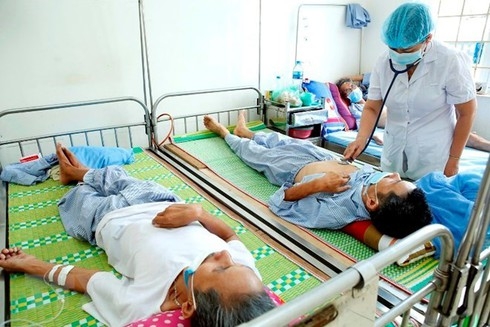 Ninety five percent of HIV carriers are expected to receive antiretroviral (ARV) drug and mother-to-child infection is expected to be wiped out in 2030. Source: VOV
As of June 2020, Vietnam detected around 250,000 HIV carriers, including 100,000 fatalities, in all provinces and cities, official statistics show.
The country records 10,000 new HIV carriers annually and 2,000 – 3,000 AIDS-related deaths annually, in which infection rate among drug addicts remains high, above 10%, the Government said. 2019 is the 11th straight year the epidemic has been kept under control in the country, with decreases in the numbers of new infections, people entering the AIDS phase and AIDS-related deaths.
Vietnam has been effectively implementing prevention intervention, care, support and treatment services for people living with HIV. It is also one of the few countries that have had HIV/AIDS treatment, including antiretroviral (ARV) therapy, covered by health insurance./.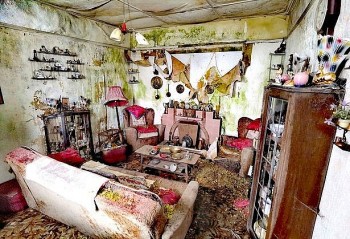 World
An abandoned house from the 1990s, which were pictured by No Limits Urbex, showing the images of furnitures, toys, and other parts of the ruins still remain intact against time and nature.