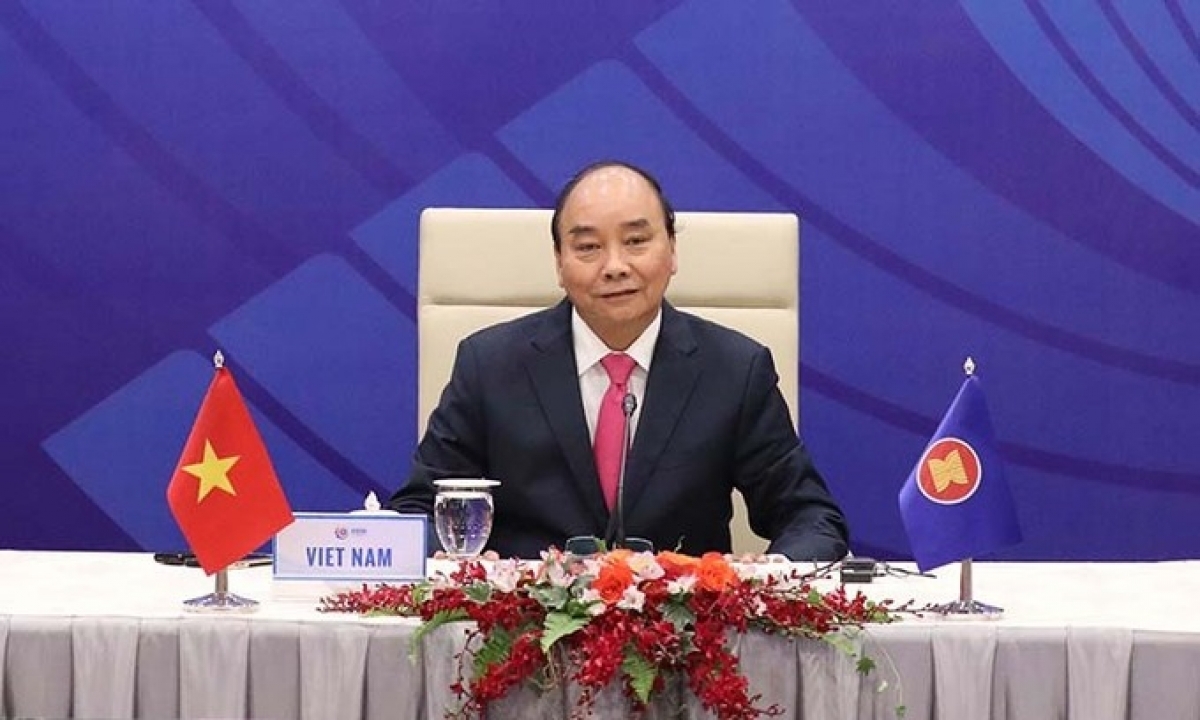 Vietnamese Prime Minister Nguyen Xuan Phuc. Source: VNA
Other meetings will include ASEAN + 1 (with China, Japan, the Republic of Korea, India, the United States, Australia and the United Nations), ASEAN + 3 (with China, Japan, the Republic of Korea), and the 15th East Asia Summit.
Vietnam will also host a summit between ASEAN and New Zealand to mark 45 years of their partnership, a summit of countries participating in the Regional Comprehensive Economic Partnership Agreement, a Mekong-Japan summit, a RoK-Mekong summit, the 10th Cambodia – Laos - Myanmar – Vietnam Cooperation Summit, and a high-level meeting of the Cambodia-Laos-Vietnam Development Triangle Area.
Other sideline activities will include an ASEAN women's leadership summit, an ASEAN business and investment summit, and an East Asia business meeting.
These meetings will be held in the online format, said Nam.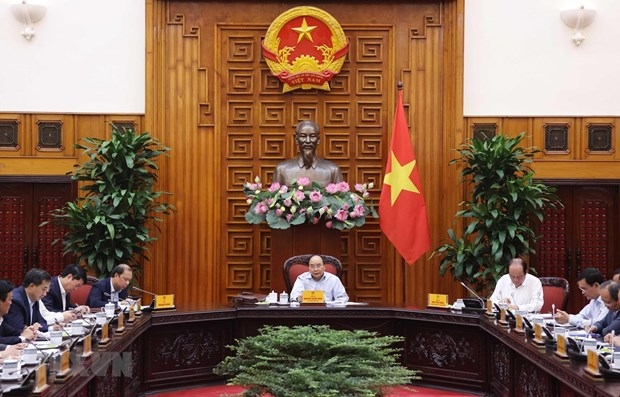 At a meeting on November 5 in Hanoi that preparations for the 37th upcoming ASEAN Summit and related meetings. Source: VNA
During the these summits and meetings, the Prime Ministers of ASEAN countries and their partners will examine the process of building the ASEAN Community and undertaking ASEAN priorities and initiatives in 2020, as well as promoting ASEAN partnerships.
They will also discuss regional and global issues of mutual concern to increase ASEAN's central role in addressing these issues, especially in the post-COVID-19 period.
Up to now, deputy spokesperson of the Ministry of Foreign Affairs said ASEAN has basically completed priorities and initiatives set for 2020, including a mid-term assessment of the ASEAN Community Vision 2025, a review of the implementation of the ASEAN Charter, and the issuing of the Hanoi Declaration regarding the ASEAN Community Vision 2025.
PM Phuc on November 5 expressed his belief that the 37th ASEAN Summit and related meetings would be a success thanks to the close coordination of ministries and agencies.
The Government leader was reported at a meeting in Hanoi that preparations for the event, to be held online from November 12-15, have been completed.
According to the PM, there will be 20 major meetings and many relevant meetings, with a record number of 80 documents expected to be approved on this occasion./.
Hannah Nguyen