Poland hopes to foster multifaceted cooperation with Vietnam
Vietnamese Ambassador to the Republic of Poland Nguyen Hung presented his credentials to Polish President Andrzej Duda on September 15.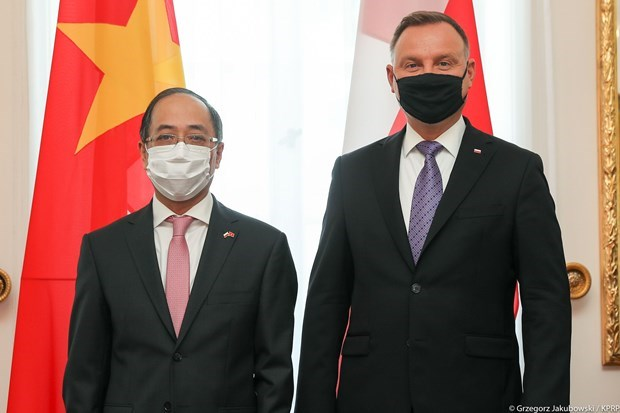 Vietnamese Ambassador Nguyen Hung (L) and Polish President Andrzej Duda Photo: prezydent.pl
Polish President Andrzej Duda expressed his thanks for the affection of the Vietnamese leaders and people towards the Polish people and appreciated the warm welcome that Vietnam gave him during his official visit to Vietnam in 2017, Nhan Dan Newspaper reported.
President Duda congratulated Vietnam on its development successes over the past years, viewing these as important factors helping to promote the country's prestige and standing at the regional and global levels.
He also voiced his delight at the progress in the friendship and cooperation between Vietnam and Poland over the last 70 years and said he values the Vietnamese community's contributions to his country's socio-economic development.
The President also affirmed a wish to continue enhancing multifaceted ties between the two nations.
He also conveyed his greetings and best wishes to Party General Secretary and President Nguyen Phu Trong along with other Vietnamese senior leaders.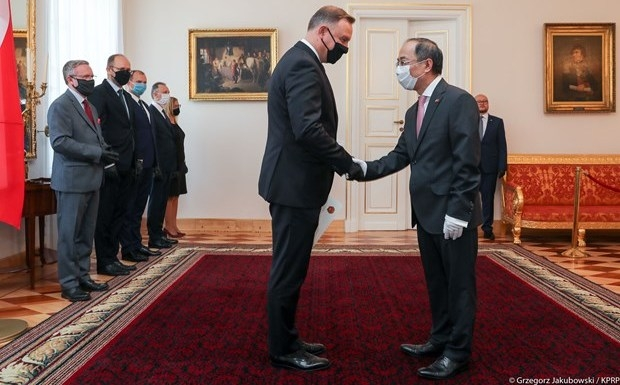 Vietnamese Ambassador to the Republic of Poland Nguyen Hung presents his credentials to Polish President Andrzej Duda. Photo: prezydent.pl
Ambassador Nguyen Hung also sent greetings from Party General Secretary and President Nguyen Phu Trong to President Andrzej Duda, the Government, and people of Poland.
Expressing his honor at serving as Ambassador to Poland, Hung told his host about Vietnam's recent achievements in socio-economic development and international integration, along with its development targets and strategies for the time to come.
He noted that Poland is an important partner of Vietnam in Central and Eastern Europe, and he believes the potential for bilateral cooperation remains huge, especially under the EU-Vietnam Free Trade Agreement (EVFTA) that took effect on August 1.
The ambassador also thanked the Polish President and Government for creating favorable conditions for Vietnamese people in the country to settle down and integrate into the local society.
He pledged his utmost effort to join the Polish Ambassador to Vietnam in fulfilling their duties to help bring bilateral cooperation to a new level for the sake of the two countries' people and for peace, stability, cooperation, and development in their respective regions and the world as a whole.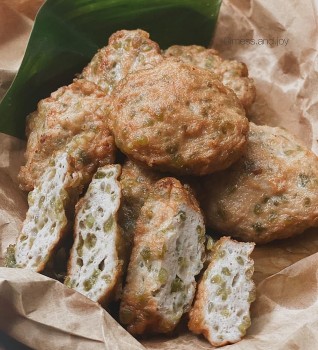 Viet's Home
Autumn is not only considered the most beautiful season of the year, but also famous for delicious snacks, symbolizing the exquisite Hanoian cuisine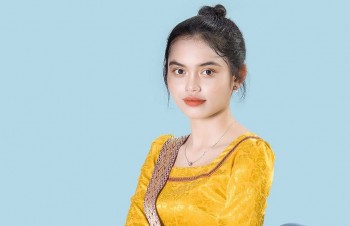 Viet's Home
Dang Vuong Huyen Tran, a Cham girl, received attention after her registration information was published on the contest's official fanpage.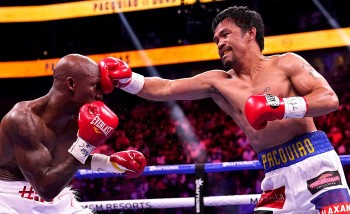 World
Manny Pacquiao, famous Filippino boxing champion, is preparing for his fight to become the new President of Philippines after his party's nomination to be their presidential candidate at a political convention in Quezon City on September 19. Read on to know more about who he is.