Vietnamese in Poland support front-line doctors at home in the fights against coronavirus
The Vietnamese returning from Poland who have just finished their 14-day quarantine, on April 25 donate VND110 million (USD4695) to doctors at the Central Hospital for Tropical Diseases.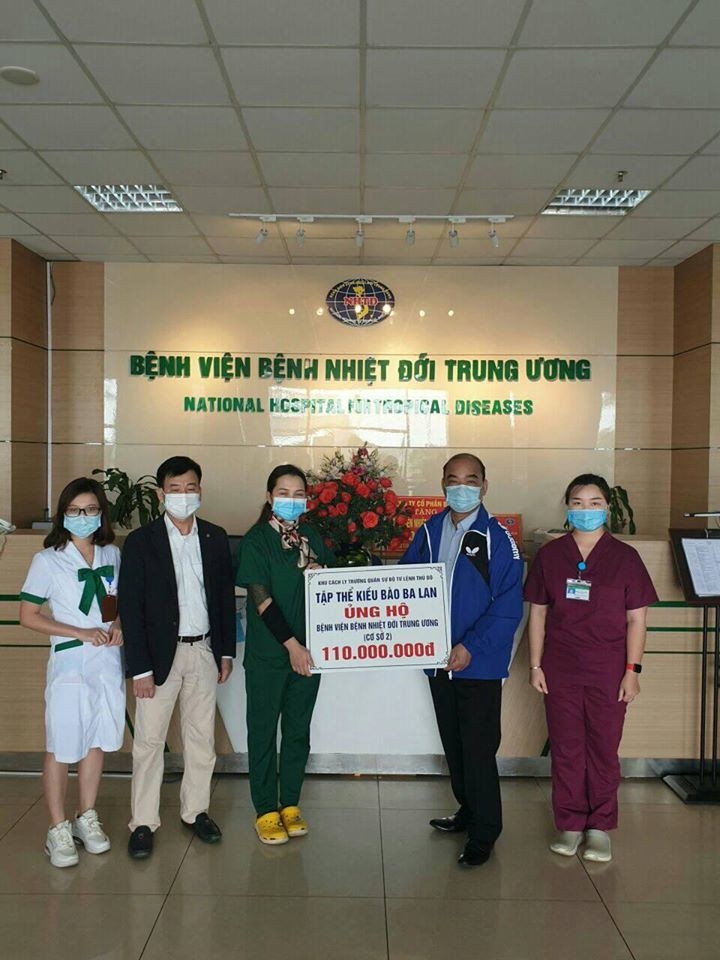 Vietnamese expats in Poland donate VND 110 million to frotn line doctor at the Central Hospital for Tropical Diseases.
On behalf of Vietnamese in Poland, Mr. Pham Thanh Tung shared:
"Vietnamese community in Poland no matter what they do, wherever they go, their hearts are always toward the homeland country, especially during difficult time. The community also believed that under the leadership of the Government along with the solidarity of Vietnamese people, Vietnam will soon win the fight against the coronavirus."
Nguyen Trong Thang, another Vietnamese in Poland would like to send his thanks to doctors and soldiers at the Military School of the Hanoi Capital Command, for their dedicated taking care of during the quarantine period.
Representatives of the Central Hospital for Tropical Diseases appreciate the noble gesture of Vietnamese expatriates in Poland. Although they are also facing many difficulties due to the COVId-19, they have joined hands contributing practical resource to the home country in the fight against the pandemic.
The leader of the Tropical Hospital also affirmed that the Covid-19 epidemic was the biggest challenge currently facing all countries around the globe. So far, Vietnam is still one of the best countries in the fight against coronavirus, which is recognized and appreciated by the world.
Amid the COVID-19 crisis, the solidarity of Vietnamese people both at home and abroad are being strongly strengthened and promoted. That is a source of power to help Vietnam win this battle.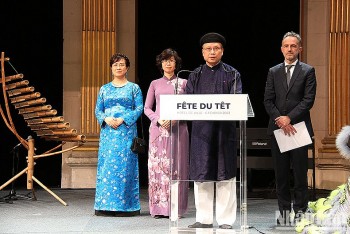 Friendship
Speaking at the celebration on the occasion of Lunar New Year for the overseas Vietnamese in France on February 6, Ambassador Extraordinary and Plenipotentiary of Vietnam in France Dinh Toan Thang emphasized that 2023 is an important milestone to promote the friendship and cooperation between Vietnam and France to the next level.