Pope tests negative for COVID-19: Italy report
Pope Francis, who cancelled a Lent retreat for the first time in his papacy, has tested negative for coronavirus, the Italian newspaper Il Messaggero reported on Tuesday (Mar 3).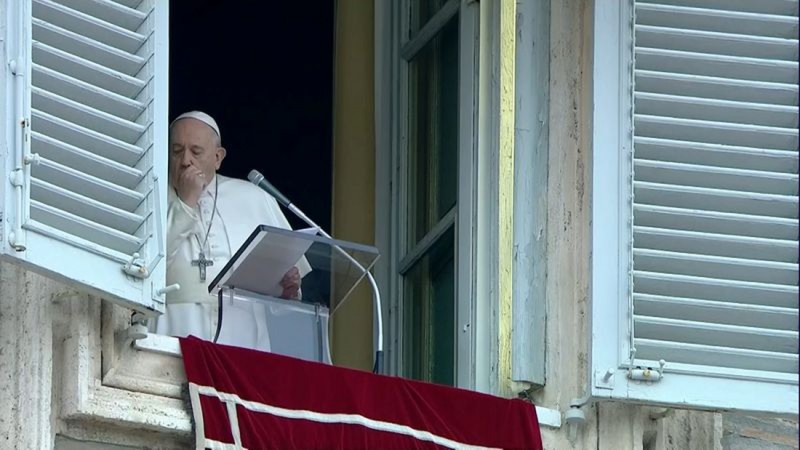 Pope Francis coughs as he leads the weekly Angelus prayer in St Peter's Square at the Vatican, March 1, 2020. Vatican Media/Hand
However, Vatican spokesman Matteo Bruni said he had no immediate comment on the report.
According to Reuters, the 83-year-old Roman Catholic leader, who had part of one lung removed because of an illness decades ago, also canceled most audiences last week.
Francis was to have taken part in the week-long retreat with senior Vatican officials that began on Sunday night at a Church residence south of Rome.
But in a surprise announcement hours earlier, he said he would be following it from his residence in a Vatican guest house.
He has been taken ill at a time when Italy is battling a surging outbreak of the potentially deadly coronavirus.
The death toll from COVID-19 in Italy jumped to 52 on Monday from 34 the day before and the total number of confirmed cases in Europe's worst affected country climbed past the 2,000 mark.
The increase in deaths was the largest since the outbreak surfaced 10 days ago in the wealthy northern regions of Lombardy and Veneto. Lombardy, around Italy's financial capital Milan, is by far with hardest hit, with 38 casualties.
The virus has since spread south but the vast majority of cases remain centred on the original hotspots, with the addition of Emilia Romagna, another affluent region which borders on both Lombardy and Veneto and now has more cases than Veneto.
In total, 2,036 people have tested positive in Italy, up from 1,694 on Sunday. Of these, 149 have recovered, the civil protection agency said.
The coronavirus is taking a heavy toll on Italy's economy, which was already teetering on the verge of recession before the outbreak, with sectors from manufacturing to tourism hit by a plunge in orders.
Several international airlines including Lufthansa Delta Airlines and countries such as the Czech Republic have reduced or suspended flights to Italian cities./.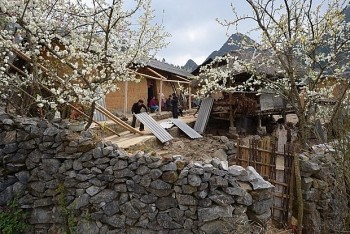 National
Vietnam News Today (Feb. 3): Vietnam and Trinidad & Tobago establish diplomatic ties; Severe cold spells expected to hit northern mountainous provinces late this month; Vietnam among top 10 best places to go for budget honeymoon; Hanoi, HCM City record highest disbursement of public investment capital in January.