"Prince Philip's legacy will live on" - How celebrities pay tribune for the life of Duke of Edinburgh
On Thursday, the royal family announced the passing of Prince Philip, husband of Britain's Queen Elizabeth II, World leaders, celebrities and others around the world are paying tribute for the life of the Duke of Edinburgh.
Photo: BBC
In a statement, Buckingham Palace said: "It is with deep sorrow that Her Majesty The Queen announces the death of her beloved husband, His Royal Highness The Prince Philip, Duke of Edinburgh. His Royal Highness passed away peacefully this morning at Windsor Castle. Further announcements will be made in due course. The Royal Family join with people around the world in mourning his loss.
The death of the duke comes after a period of poor health. Philip spent a month in two London hospitals, where he was treated for an infection and underwent heart surgery, before being discharged in mid-March, according to CNN.
Philip's funeral will be held at St George's Chapel at Windsor Castle, "in line with custom and with His Royal Highness's wishes," the College of Arms, which oversees many ceremonial aspects of the royal family's work, said in a statement Friday.
The statement added that the duke would not have a state funeral, and that the funeral would not be proceeded by a lying-in-state.
"The funeral arrangements have been revised in view of the prevailing circumstances arising from the Covid-19 pandemic and it is regretfully requested that members of the public do not attempt to attend or participate in any of the events that make up the funeral," the statement added.
"He was a master at putting people at their ease"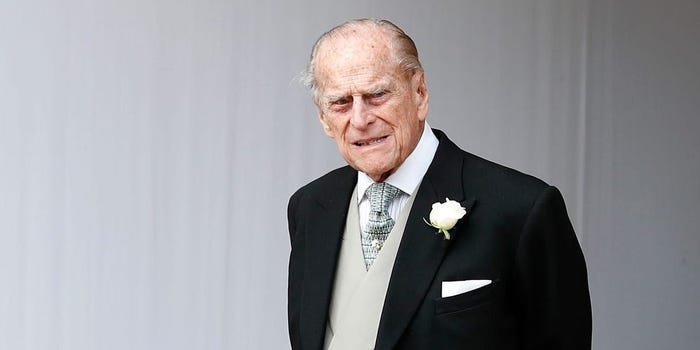 Photo: BBC
British Prime Minister Boris Johnson gave a short speech on Friday, remembering Prince Philip "for his steadfast support for Her Majesty the Queen, not just as her consort, by her side, every day of her reign, but as her husband, her strength and stay of more than 70 years."
"And it is to Her Majesty, and her family, that our nation's thoughts must turn today," Johnson said.
The White House tweeted a statement from President Biden, saying: "Prince Philip's legacy will live on not only through his family, but in all the charitable endeavors he shaped. Jill and I are keeping the Queen and Prince Philip's children, grandchildren, great-grandchildren, and the people of the United Kingdom in our hearts during this time."
Speaking at the White House later, Mr. Biden offered his condolences to the queen and her family, and said of Prince Philip, "He was a heckuva guy. ... His lifetime of service to the United Kingdom and the whole commonwealth was visible to everybody for a long, long time. And his bravery, serving in WWII, as well as his being champion of the environment, as well as the charitable things he set up. So, we really do express our condolences for an extraordinary life that was led by the prince.", CBS News reported.
He added, "Ninety-nine years old and he never slowed down at all. ... I admire the devil out of him."
Vice President Kamala Harris also offered words of praise for the prince. "Whether he was promoting environmentalism or the wellbeing of military families, he brought a profound sense of purpose to all he did," she said in a statement.
New Zealand's Prime Minister Jacinda Ardern said Prince Philip will always be remembered in her country for the Duke of Edinburgh's Hillary Award. "In over fifty years of The Award in New Zealand, thousands of young people have completed life-changing challenges through the programme," Ardern said. The youth achievement award gives opportunities to young people between 14 and 24 to learn new skills and give back to their communities.
Canada's Prime Minister Justin Trudeau tweeted about Prince Philip, saying he was a "man of great purpose and conviction, who was motivated by a sense of duty to others, Prince Philip contributed so much to the social fabric of our country — and the world."
Photo: Getty
Justin Welby, Archbishop of Canterbury, said he was "always struck by [Prince Philip's] obvious joy at life, his enquiring mind and his ability to communicate to people from every background and walk of life."
"He was a master at putting people at their ease and making them feel special," Welby said.
Prince Harry and Meghan, the Duke and Duchess of Sussex, added a tribute to Harry's grandfather to the homepage of their website, Archwell. "In loving memory of His Royal Highness The Duke of Edinburgh 1921-2021," the simple message read. "Thank you for your service...You will be greatly missed."
British TV personality Carol Jean Vorderman shared two black and white photos of Prince Phillip and Queen Elizabeth II – one when they were young, and a more recent shot. "I went for a private lunch with The Queen at Buckingham Palace quite a few years ago," she wrote on Instagram. "They were both in their 80s and Prince Philip and she were flirting with each other madly and laughing. Theirs was a love and a marriage of more than 73 years. Deepest condolences Ma'am."
Prince Philip's Life and Legacy
Prince Philip was born in Corfu on June 10, 1921, the only son of Prince Andrew of Greece. His mother was Princess Alice of Battenberg and he, therefore, held the title 'Prince of Greece and Denmark'.
At 18 months old, Prince Philip and his family had to leave Greece. The country had become politically unstable and his uncle, the King of Greece, Constantine I, was forced to abdicate.
Fearing for the family's safety, Prince Philip's uncle, King George V ordered a Royal Navy ship to collect them and the young Prince was carried to safety in a cot made from an orange box.
During the First World War Prince Louis of Battenberg, Prince Philip's grandfather changed the family's name to Mountbatten. Prince Phillip adopted this name when he also became a naturalized British subject and renounced his Royal title in order to marry Princess Elizabeth.
Upon his marriage, Prince Phillip was bestowed with the titles Duke of Edinburgh, Earl of Merioneth, and Baron Greenwich.
Prince Philip joined the Royal Navy as a cadet in 1939, following in the footsteps of his grandfather, Prince Louis, who was Admiral of the Fleet and First Sea Lord.
After completing his initial training under the auspice of Best Cadet of his entry, Prince Philip spent six months in the Indian Ocean as Midshipman aboard the battleship HMS RAMILLIES in 1940.
Prince Philip was subsequently promoted to sub-lieutenant and appointed to the destroyer HMS WALLACE. In 1942 he became the ship's First Lieutenant at the unusually early age of 21.
In 1952 he was promoted to Commander, but his naval career came to an end on the death of his father-in-law, King George VI.
Aged 17 Prince Philip joined the battleship HMS VALIANT, which fought in the Battle of Cape Matapan. The Prince was in charge of the ship's searchlight control, enabling VALIANT to pinpoint enemy vessels in the dark. For this work, he was mentioned in despatches.
Prince Philip was then appointed First Lieutenant of the W-class destroyer, HMS WHELP, which was present in Tokyo Bay when the Japanese signed the surrender.
In July 1947 the engagement of Lieutenant Philip Mountbatten to Princess Elizabeth was announced. Four months later, on 20 November, they were married in Westminster Abbey.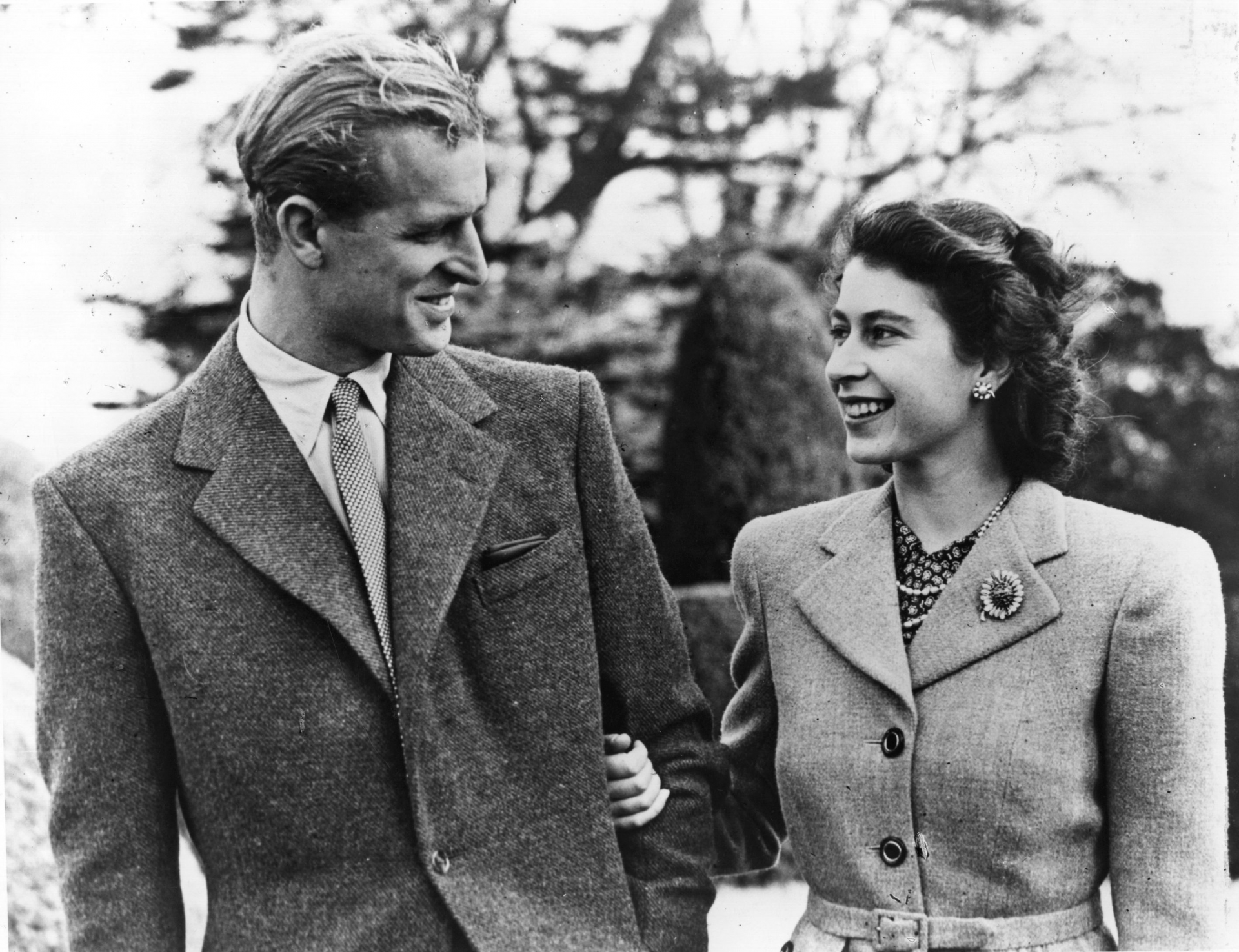 Photo: Getty Images
Princess Elizabeth and The Duke of Edinburgh spent part of their honeymoon at Broadlands in Hampshire, the home of Earl Mountbatten of Burma, and Birkhall, which is located on the Balmoral estate.
The Queen and Prince Philip have four children. Prince Charles, Prince of Wales was born in 1948 and Princess Anne, The Princess Royal, was born two years later. After ascending the throne, the couple had two further children: Prince Andrew, Duke of York, born in 1960, and Prince Edward, Earl of Wessex, born in 1964.
Prince Philip is particularly interested in science, industry, and engineering. He has visited research stations and laboratories, coal mines and factories, engineering works, and industrial plants - all with the aim of understanding, and contributing to the improvement of, British industrial life.
Environmental and conservation issues are also of great interest to Prince Philip. Concerned about pollution by exhaust fumes, he began using an electric car in the 1960s. Since visiting Antarctica and the South Atlantic in 1956-57, Prince Philip has devoted himself to raising public awareness of the relationship of humanity with the environment.
The Duke is a keen sportsman and enjoys polo, carriage driving, and sailing. He is also a qualified pilot and was the first member of the Royal family ever to fly out of Buckingham Palace Garden in a helicopter.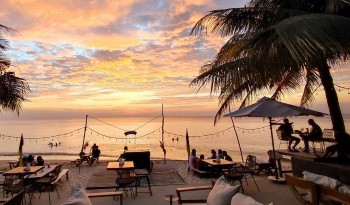 National
Vietnam News Today (Jan. 27): Vietnam confirms 15,885 local cases; Vietnam among top 20 World's Best Places to Retire in 2022; HCM City continues with vaccination during Lunar New Year festival; Vietnam enjoys trade surplus from 54 export markets globally.