Coronavirus can travel up to 4 metres

A new study by Chinese researchers examining air samples from hospital wards with COVID-19 patients has found the virus can travel up to 4m – twice the ...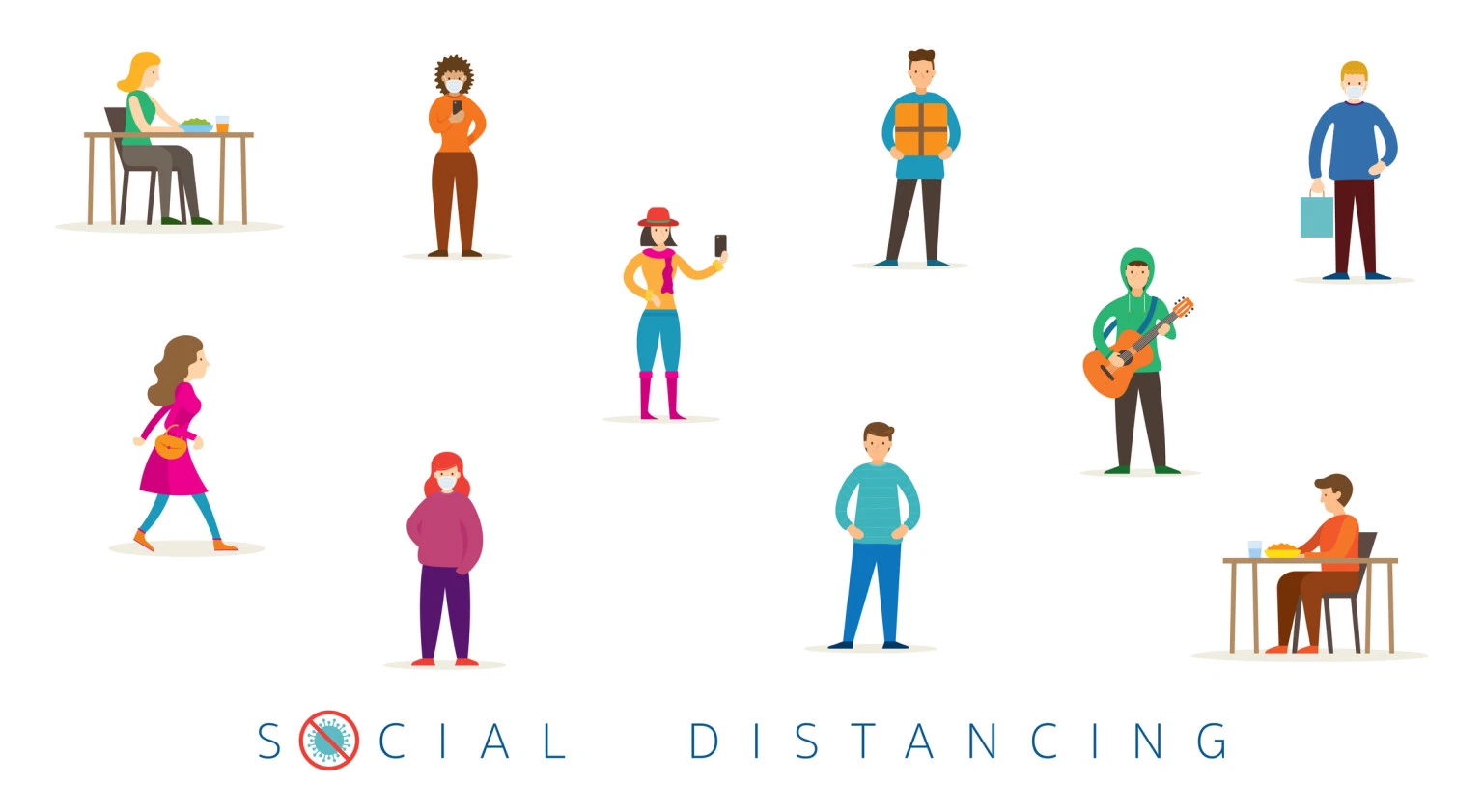 Illustration via iStock.
As many as 18 localities including Ho Chi Minh City has asked to prolong the social distancing order until April-end while the other two proposed that the keeping pace policy should last for just one more week after April 15, HCMCpv reported.
Speaking at an online meeting Monday afternoon, Chairman of Ho Chi Minh City People's Committee Nguyen Thanh Phong stressed that the disease still features insidious risks with existing contagion risks when there are undetected infection cases without showing symptoms in the community.
"To control strictly the pandemic situation, Ho Chi Minh City proposed to extend the social distancing orders according to Prime Minister's Directive 16 until April 30," Phong told.
The Government Office late Friday issued a document detailing the instructions on the implementation of Prime Minister's Directive 16 regarding a 14-day nationwide stay-at-home order and social distancing measures starting April 1 to deal with the COVID-19 pandemic.
The instruction requires all non-essential businesses to halt operation excepting for factories and production units, traffic and construction sites, and organizations supplying essential goods and services – food, medicine, oil and gas, utility, energy, etc.
Banks, treasury offices, stock trading floors, and other services directly related to banking activities and businesses – notaries, lawyering, registration, or secured transactions – are also allowed to open. Post offices, logistics services, funeral services and healthcare services can also still operate.
People are asked to practise social distancing, stay home and refrain from going outside, unless in case of necessities: buying food, medicine and seeking essential goods and services; health examination and treatment, medical emergencies or disasters; or working in State agencies, diplomatic missions, armed forces, and above-mentioned establishments that are still allowed to open.
Everyone must wear face masks in public and frequently wash their hands with soap or alcoholic sanitisers.
Gatherings of more than two people in public are disallowed and maintenance of a minimum distance of 2m is required.
Public transport is "basically" halted, except in cases of official missions, transporting workers, experts, people subject to quarantine, transporting materials and goods.
Hanoi asked to lengthen social distancing order for at least one week more
Deputy Director of National Institute of Hygiene and Epidemiology Tran Nhu Duong proposed Hanoi authorities to extend the keeping pace order until next weekend as the city is considered a Covid-19 hotspot and listed among two localities with highest risks of infection across the country, To Quoc reported.
Ha Loi has emerged as the new COVID-19 cluster in the capital city with 8 infection cases having been confirmed so far. The whole village, with 2,711 households and 11,077 people, has been isolated and all residents are being tested for the novel coronavirus.
Duong also expressed his concerns that people started to flock the street even when the order is still in practice.
According to the initial plan, on Monday, the government would decide whether to extend the social distancing order or not when it expires, however, Vietnam has yet to decide.
Lyan Vu