Protest in US: What did Trump say about Antifa and the riots?
President Donald Trump said that the Saturday riots across the United States are tearing apart cities and wants to declare
Antifa
a terrorist organization.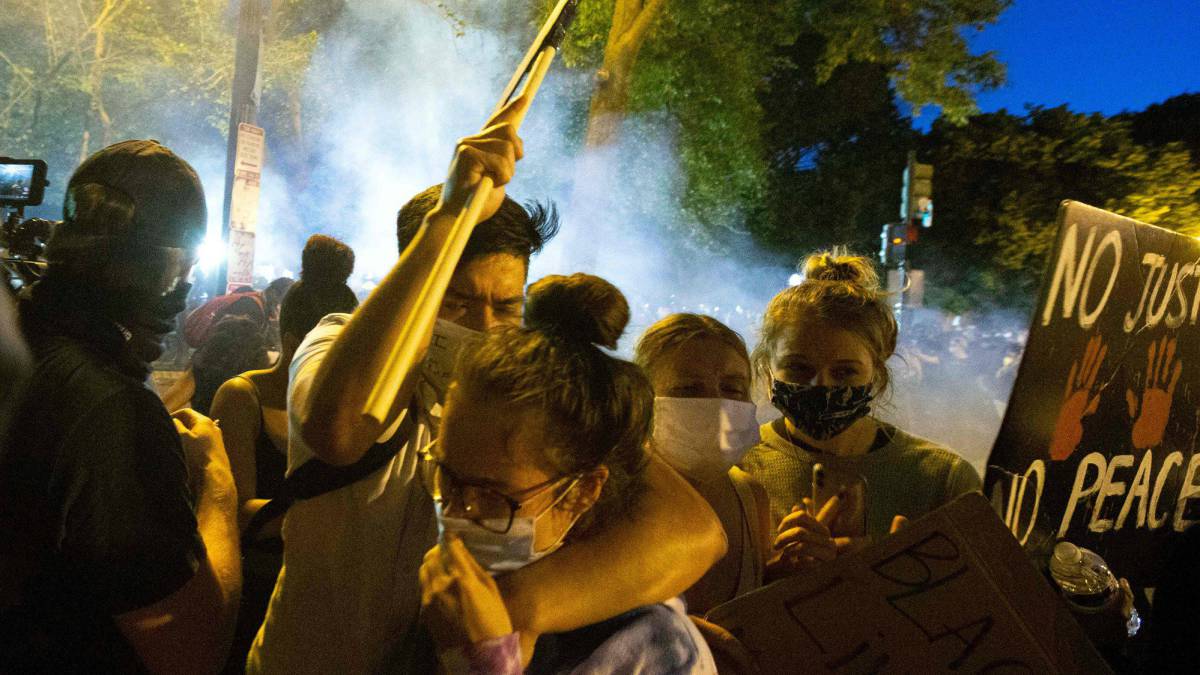 What did Trump say about Antifa and the riots?
As the riots spread throughout the United States, president Donald Trump promises to 'stop mob violence cold' and promises there will be no anarchy in the country. While some are protesting demanding justice over Floyd's death, others are taking advantage of the situation by looting stores and rubbing businesses.
At least 30 cities are experiencing a high volume of protests these past days but Saturday things got more violent. Trump warned rioters that there will be no anarchy as he addressed crowds at the Cape Canaveral after a successful launch of Elon Musk's SpaceX rocket.
The White House has remained in lockdown since Friday as protesters tried to scale walls and Trump is blaming Antifa for sparking violent protests over Floyd's death across the nation. The president used his social media that he will stop 'mob violence cold.'
According to Trump the violence and vandalism is being led by Antifa and other radical left wing groups who are terrorizing the innocent, destroying jobs, hurting businesses and burning down buildings. He went as far as labeling Antifa as a domestic terrorist organization.
"We must not allow a small group of criminals and vandals to wreck our cities and lay waste to our communities. The mobs are devastating the life's work of good people and destroying their dreams," said Trump.
What is Antifa?
Antifa is a controversial group in the United States who have been blamed by president Donald Trump for the violent demonstrations in over 30 cities across the nation over Floyd's death. Antifa is short for anti-fascists. The term is used to define a broad group of people whose political beliefs lean toward the left, often the far left, but do not conform with the Democratic Party platform. The group doesn't have an official leader or headquarters, although groups in certain states hold regular meetings.
"These are 'Organized Groups' that have nothing to do with George Floyd. Sad!" Trump tweeted Saturday in describing the rioters. "It's ANTIFA and the Radical Left. Don't lay the blame on others!"
Trump's announcement of designating "ANTIFA" as a terrorist organization shouldn't come as a surprise. Last year, the President tweeted ahead of a rally held by the far-right group Proud Boys in Portland, Oregon that "major consideration is being given to naming ANTIFA an 'ORGANIZATION OF TERROR.'"
AS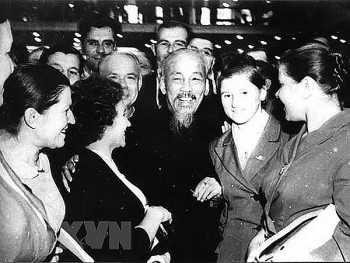 National
Throughout its history Vietnam has come into contact and exchanged with many cultures and civilizations.