Protests in America: Minneapolis city council pledges to dismantle police department
Protests in America: Thirteen days after the murder of George Floyd on a Minneapolis street by a Minneapolis police officer, the Minneapolis City Council has announced its intention to disband the Minneapolis Police Department.
According to The New York Times, nine members — a veto-proof majority — of the Minneapolis City Council pledged on Sunday to dismantle the city's Police Department, promising to create a new system of public safety in a city where law enforcement has long been accused of racism.
Protesters in Powderhorn Park in Minneapolis on Sunday called for the defunding of the city's Police Department. Credit: Laylah Amatullah Barrayn for The New York Times.
Saying that the city's current policing system could not be reformed, the council members stood before hundreds of people gathered late in the day on a grassy hill and signed a pledge to begin the process of taking apart the Police Department as it now exists.
"Our commitment is to end our city's toxic relationship with the Minneapolis Police Department, to end policing as we know it, and to re-create systems of public safety that actually keep us safe," Minneapolis City Council President Lisa Bender said Sunday, via KARE11.com.
According to Kare11.com, the council members who took part in the announcement included Cam Gordon, Steve Fletcher, Phillipe Cunningham, Jeremiah Ellison, Andrea Jenkins, Alondra Cano, Lisa Bender, and Jeremy Schroeder.
The announcement comes after various entities such as the University of Minnesota, Minneapolis Public Schools, First Avenue, and others decided to end or limit their relationship with the police department.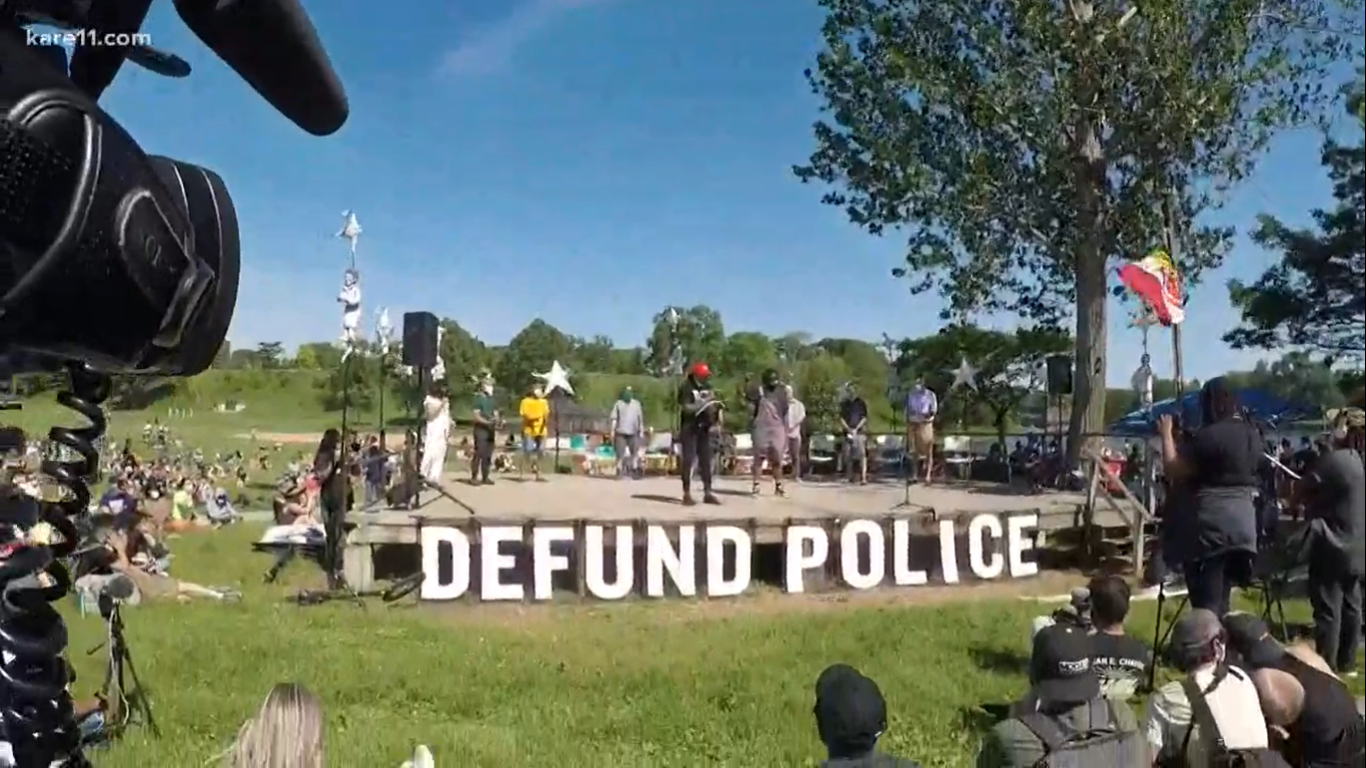 Photo: Kare 11
For activists who have been pushing for years for drastic changes to policing, the move represented a turning point that they hoped would lead to a complete transformation of public safety in the city.
"It shouldn't have taken so much death to get us here," said Kandace Montgomery, the director of Black Vision. "We're safer without armed, unaccountable patrols supported by the state hunting black people."
Council members said in interviews on Sunday that they did not have specific plans to announce yet for what a new public safety system would look like. They promised to develop plans by working with the community and said they would draw on past studies, consent decrees, and reforms to policing across the nation and the world.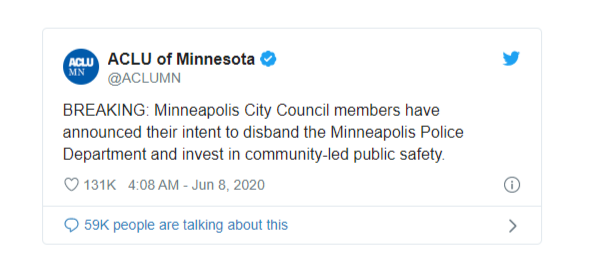 News from ACLU of Minnesota
Protesters gathered at the windswept rally, with a view of Powderhorn Lake, said what mattered most was that elected officials had finally committed to a sweeping overhaul of policing, rather than the specifics of how a dismantling would work.
"There needs to be changed," said Paola Lehman, a 23-year-old actor, and educator in Minneapolis.
A veto-proof majority voted in favor of the measure, which means that the Minneapolis mayor will not be able to block the move. The city will instead invest in "community-led safety initiatives."
In recent days, the University of Minnesota, Minneapolis Public Schools, and others decided to end or restrict their relationship with the Minneapolis Police Department.
With the Vikings staging at least 10 games per year in Minneapolis, the end of the Minneapolis Police Department will surely have a dramatic impact on security arrangements in and around the stadium.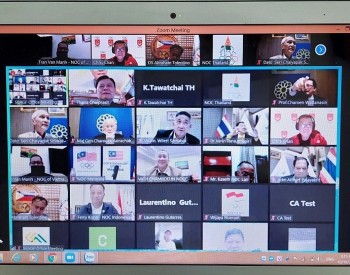 National
Vietnam News Today (October 19): Vietnam records 3,159 new local Covid cases; Vietnam ratifies ASEAN Trade in Services Agreement; SEA Games 31 likely to be held in Vietnam in May 2022; Goethe-Institut's science film festival goes virtual from October 18.
Friendship
PeaceTrees continued UXO-clearing efforts in the central province of Quang Tri in spite of severe storm warnings.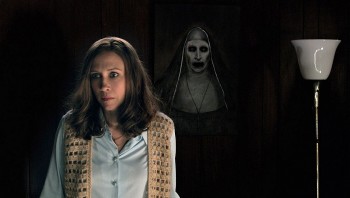 Handbook
Halloween is coming, and nothing is better than some good and spooky horror films. Here is a list of carefully selected 20 horror movies on Netflix that you can stream right now.