Trump' promised trade war with China failed, can Biden do better?
US President Donald Trump started a trade war with China to fix what he's repeatedly blasted as an unfair relationship between the world's two largest economies. But as the president makes his case for a second term ahead of November's election, he doesn't have much to show for a bruising trade battle that has been a cornerstone of his foreign policy.
As reported by CNN, Trump vowed to cut the US trade deficit, but instead it's reached historic highs. He wanted China to buy more American products, but that hasn't happened as much as Washington would like. And he's made almost no progress on big structural issues that American companies care most about.
Despite Trump's pledge to narrow America's trade deficit by slapping heavy tariffs on Chinese goods, the gap by which imports exceeded exports in August widened to more than $67 billion, its highest monthly tally in 14 years. The deficit with China alone fell about 7% from July but was still about $26 billion, according to the US Census Bureau.
That uptick in the overall deficit probably has less to do with US-China relations than it does with the coronavirus pandemic, which stalled foreign trade as countries locked down their economies.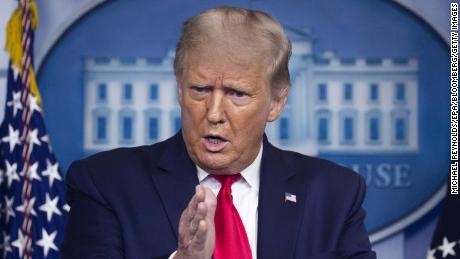 US President Donald Trump (Photo: BalthazarKorab)
But it's a rough look for Trump, who has made the deficit central to his spat with Beijing despite experts arguing that it alone isn't necessarily a negative for the economy. Even before the pandemic hit, the gap between exports and imports was still higher than when he took office.
It also doesn't help the United States that China has found relative economic success this year: The country's exports and imports have been surging as its economy reopens. And while trade has taken a hit from the pandemic, China's surplus with the United States was about $31 billion in September, according to Chinese customs data. The trade war also initially caused serious pain for American farmers, although a recent recovery in soybean sales has begun to draw some of the sting.
"The bottom line is that the tariffs caused a lot of collateral damage in the US and did not achieve their intended objectives," said William Reinsch, a trade expert at the Center for Strategic and International Studies (CSIS) who served for 15 years as president of the National Foreign Trade Council.
A stalled agreement
Trump started off 2020 with a partial US-China trade deal in hand: The two countries agreed to reduce some tariffs and allow Beijing to avoid additional taxes on almost $160 billion of the country's goods. China also agreed to purchase $200 billion worth of US products over the next couple of years.
That was before the pandemic upended the global economy. As of August, China was on pace to purchase less than half of what it had agreed to, according to an analysis from the Peterson Institute for International Economics. And while White House top economic adviser Larry Kudlow said that month that the trade relationship with Beijing was "fine," talks to revisit the temporary truce and hash out future agreements appear to have been postponed indefinitely.
The two superpowers have yet to fully address some of Washington's biggest complaints about Beijing, Reinsch said, including its favoritism for state-owned enterprise and Trump's accusation that the country steals US technology. (Chinese officials have repeatedly denied such allegations and argued that any tech secrets handed over were part of deals that had been mutually agreed upon.)
Trump praised the "phase one" deal when he signed it in January, telling reporters that the two countries were "righting the wrongs of the past and delivering a future of economic justice and security for American workers, farmers, and families."
Since then, Trump has reiterated that the deal is "doing very well," even as Washington has pressured Beijing on other fronts, tightening the screw on tech companies such as Huawei and TikTok and threatening further sanctions.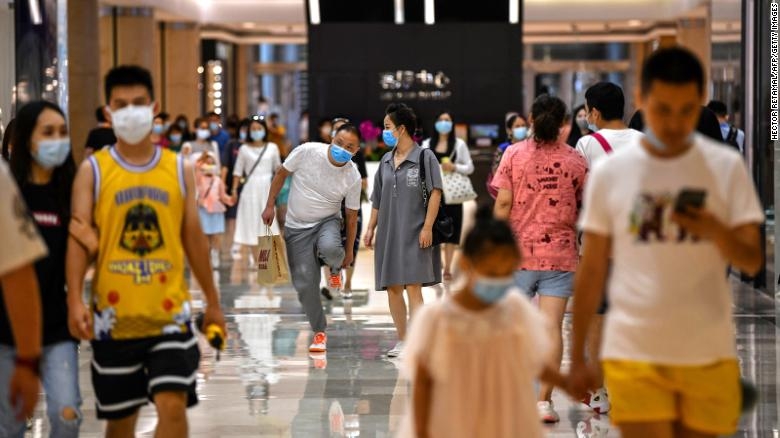 (Photo: CNN)
Can Biden do better?
With the U.S. presidential campaign heading into the home stretch, President Donald Trump will surely try to tout his record on economic issues. But the numbers don't speak well of his policies. Unfortunately, the approach of his rival, Joe Biden, threatens to make some of the same mistakes, Japan Times said.
Trump was elected in 2016 on a promise to restore American competitiveness, revitalize the flagging manufacturing sector, and reduce gaping trade deficits. But even before the pandemic, his trade war looked decidedly less than successful.
Despite a massive slate of tariffs that mostly began in the second half of 2018, the U.S.-China bilateral trade deficit barely budged, if at all:
The same pattern holds for the overall U.S. trade deficit, which hasn't changed much since the end of the last recession:
U.S. imports flatlined in 2018 and 2019, but so did exports.
Nor did the U.S. factory sector enjoy a renaissance. Manufacturing production had been growing along with the overall economy before Trump unleashed his trade war, but it stagnated afterward:
Tariffs simply failed to do the job Trump and advisors such as economist Peter Navarro and trade representative Robert Lighthizer wanted them to do. They may have hurt China's economy somewhat, but at the cost of also hurting U.S. consumers in the process. And they didn't accomplish any of their primary stated purposes — cutting the trade deficit, increasing U.S. competitiveness relative to China, or restoring U.S. manufacturing.
It's technically possible that Trump's tariffs worked as designed, but their effect was simply swamped by other, much larger forces buffeting the economy. After many years of tariffs, maybe we would have seen a slight positive effect on the trade balance and manufacturing.
But the likelier possibility is that tariffs hurt exactly the U.S. companies they were designed to help. The reason is that trade isn't the simple two-way exchange Lighthizer and others seem to imagine, with each country making products domestically and then trying to sell them; instead, it involves many countries and a vast web of supply chains.
Tariffs don't just make imported consumer goods more expensive; they also make inputs more expensive. U.S. companies use lots of imported goods to make things — raw materials, parts, and so on. Tax those inputs, and you make it more expensive for U.S. producers to produce. This is a big no-no in tax economics — it's always better to tax final goods than the inputs used to make those goods. But Trump's tariffs ignored this principle and taxed everything.
Economists Kyle Handley, Fariha Kamal, and Ryan Monarch recently tried to estimate just how much this effect has hurt U.S. exporters. Using detailed data from companies themselves, the economists analyzed which U.S. exports tended to drop more (or grow less slowly) after the tariffs went into effect. They found the products whose supply chains were taxed more heavily ended up suffering significantly worse.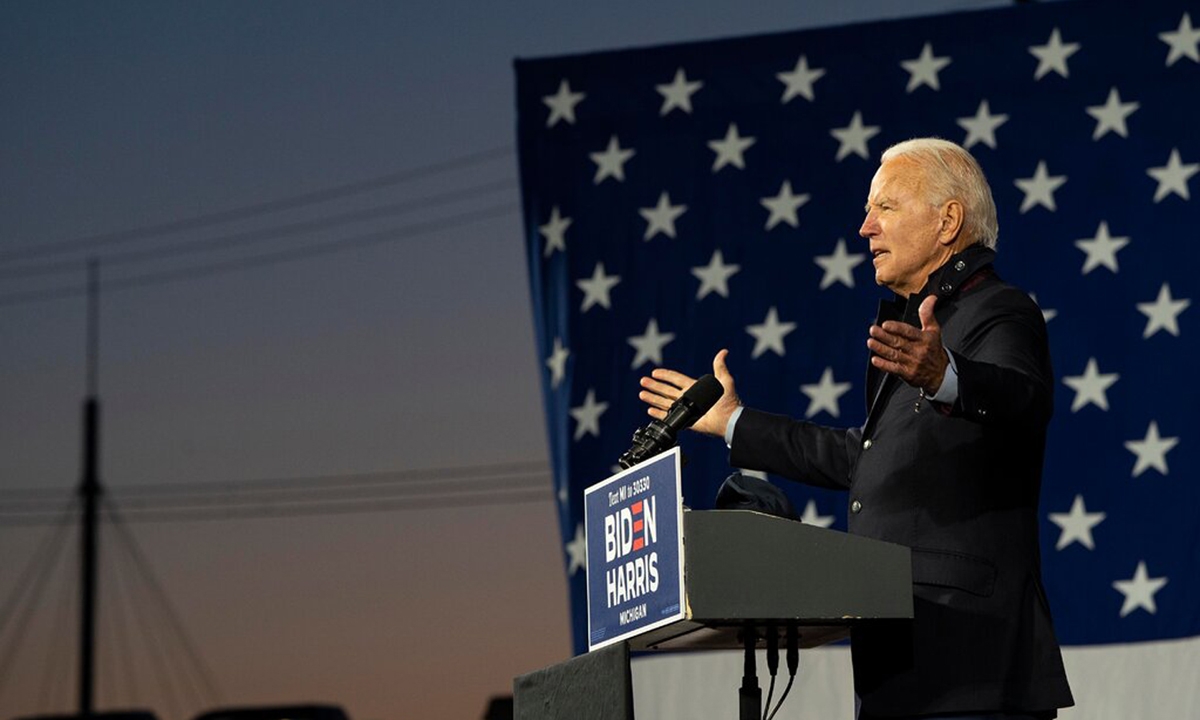 Joe Biden (Photo: NYT)
Trump is unlikely to realize or admit that his favorite economic weapon is hurting the very companies it was intended to help. So it will fall to Biden, if he manages to win, to heed the lessons of economics and put trade policy on a sounder footing.
Unfortunately, Biden's "Build Back Better" program includes provisions to force government contractors to buy American-made products. This has much the same effect as tariffs — protecting U.S. products from foreign competition, but making their inputs more expensive at the same time. It's likely to raise costs and decrease competitiveness.
A much better approach is to focus on promoting exports rather than protecting the domestic market. Helping U.S. companies compete in foreign markets will address the trade deficit without damaging their supply chains. It will also potentially increase their productivity, by nudging them to succeed in more competitive international markets rather than sheltering them in an uncompetitive, cosseted domestic market. There are many policies a Biden administration could use to promote U.S. exports; none involve tariffs.
Tariffs, and other protectionist policies, aren't suited to a world of complex supply chains. The idea that U.S. companies are best served by walling them off from the world needs to be relegated to the dustbin of history.