Quang Ninh Sets To Organize Hokkaido Festival in November
The Hokkaido Festival will take place in Ha Long City from November 17 to 19 to promote cultural exchanges, and economic and tourism links between Vietnam and Japan.
This is one of the most important activities to celebrate the 50th anniversary of diplomatic relations between Vietnam and Japan.
The festival is part of the cooperation agreement signed between the Quang Ninh People's Committee and the Hokkaido prefectural administration. It will promote the cultural traditions of Quang Ninh and Hokkaido, as well as the two countries in general, and attract foreign visitors to the province.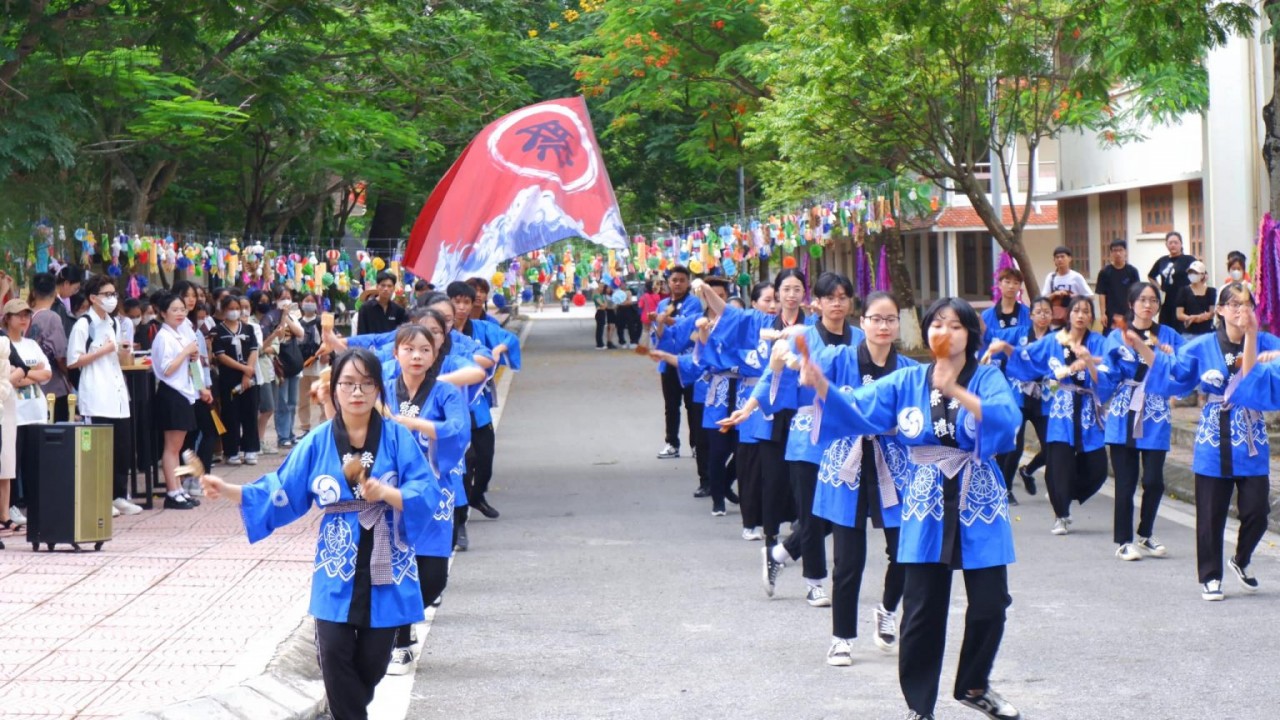 Students majoring in Japanese Language at Ha Long University perform traditional Yosakoi dance (Japan).
The events are held at 30 October Square of Quang Ninh, Ha Long. Among them, the highlight is the Opening Ceremony of the Hokkaido Festival with an art program imbued with the cultural identities of Vietnam - Japan and Quang Ninh - Hokkaido.
The exhibition will have about 100 booths displaying products from Hokkaido, Quang Ninh, and other provinces participating in the festival. This event introduces, sells, and serves typical products and cuisines of Hokkaido and Quang Ninh provinces.
There will also be many diverse activities, such as exhibitions and displays introducing images, culture, and people of Hokkaido and Quang Ninh. The street art program includes cultural, artistic, and culinary performances of Vietnam and Japan, such as Yosakoi dancing, Bon Odori dancing, Ainu traditional music, cosplay performances, and Vietnamese and Japanese folk games.

The cosplay performance in Quang Ninh.
The festival represents a good chance for young people to gain a greater understanding of Japanese culture and to build bridges thereby connecting the two countries.
The opening ceremony is expected to draw about 4,000-5,000 people, including Japanese artisans and artists, according to the Quang Ninh administration.
Quang Ninh And Hokkaido Beef Up Relations

Over the past 50 years, the friendship and cooperation between Vietnam and Japan have been continuously strengthened. The achievements of 50 years of strategic cooperation ...