Vietnam Covid-19 Updates (Dec. 23): Daily Infection Tally Surges To 16,555 Over 24 Hours
Vietnam has now vaccinated more than 76.2 million people with at least one Covid-19 vaccine shot.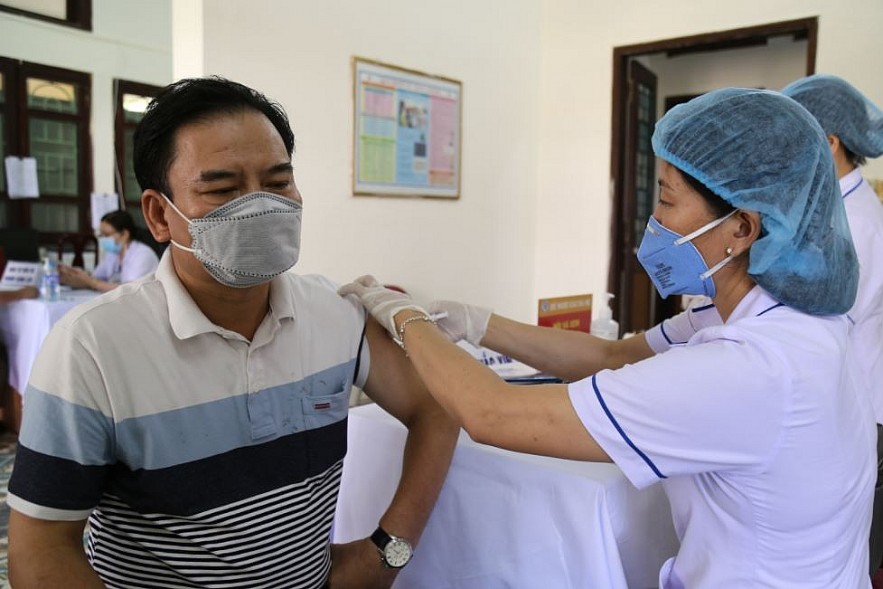 Photo: VN Express
Covid-19: Additional 16,555 cases confirmed on Dec. 22
The Health Ministry confirmed the detection of 16,555 new Covid-19 cases on December 22, a rise of 206 infections from the previous day to take the tally during the ongoing wave to 1,582,783. Of the daily tally, 10,938 cases were detected among the community.
The three localities recording the highest number of new cases were Hanoi with 1,646 cases, Ca Mau with 1,193 cases, and Ho Chi Minh City with 979 cases. Hanoi has continued the recent trend of recording an increasing number of fresh Covid-19 infections in the local community. In the face of the current situation, Hanoi has established a support team to monitor people infected with Covid-19 at home, with a young team serving as the core in deploying pandemic control measures.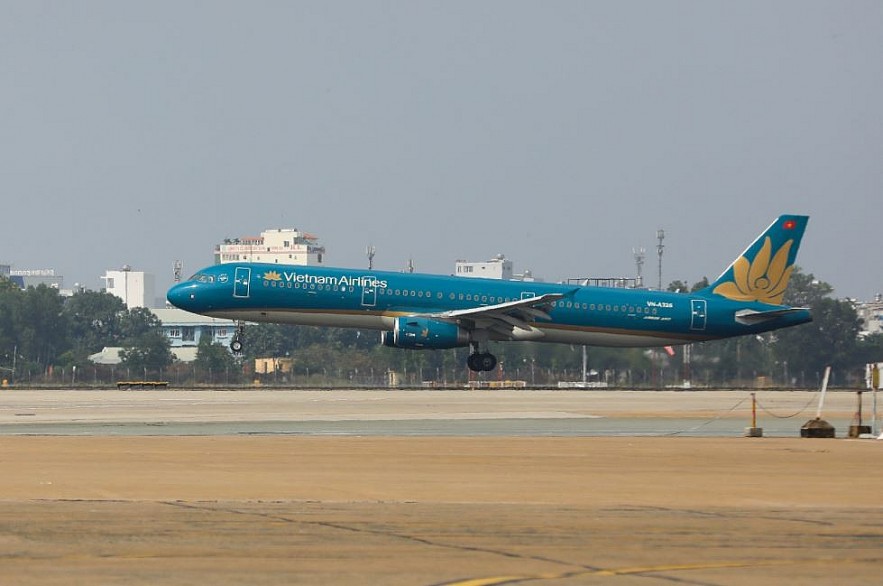 Photo: VN Express
Vietnam to welcome back foreign tourists via sea, road: ministry
The Ministry of Culture, Sports, and Tourism plan to welcome back international tourists via sea route and roads in the time ahead, after piloting the "vaccine passport" program on the air route. According to the ministry, three out of the five localities included in the program, namely Kien Giang, Quang Nam, and Khanh Hoa, have reopened to foreign visitors. Meanwhile, Da Nang city and Quang Ninh province are scheduled to begin the resumption next month. The ministry reported that the first phase of the program was rolled out in line with the Covid-19 prevention and control measures, with the quality of services ensured.
Foreign holidaymakers have shown their positive response to Vietnam tours, as well as their confidence in pandemic prevention and control measures taken by the country. Ho Chi Minh City and the south-central province of Binh Dinh are expected to join the second phase that will kick off next month. Other localities should propose the resumption once they satisfy necessary requirements, the ministry said. The ministry has also proposed the Prime Minister consider restoring visa exemption for tourists from a number of countries, who stay in Vietnam for less than 15 days.
Vietnamese studying and living abroad with Vietnamese passports, Vietnamese holding US green cards or permanent residence cards in certain countries should be allowed to join the pilot program, it said. Vietnam's tourism market will be fully open to international tourists in the last phase, the starting time of which will be based on the pandemic situation on the evaluation of the two previous phases.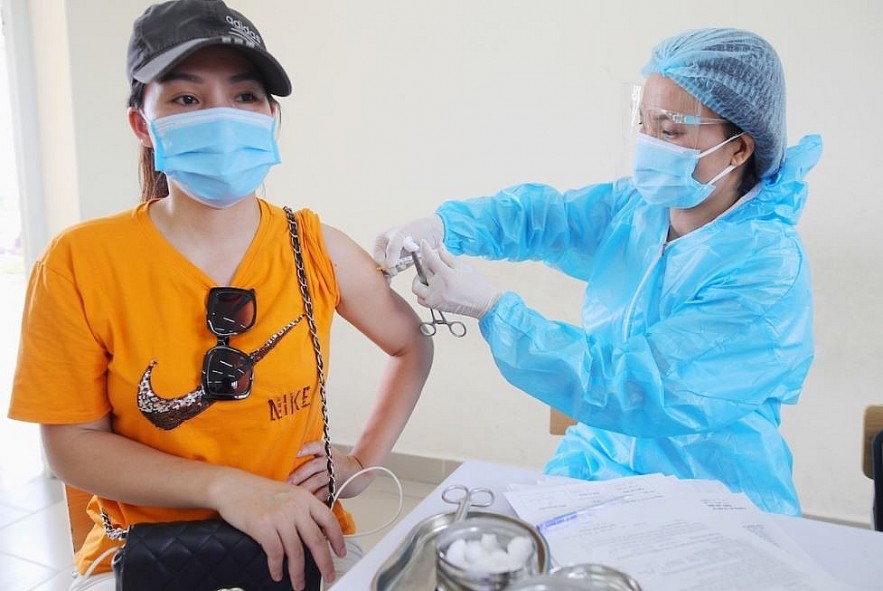 Photo: VN Express
Prime Minister: vaccination campaign needs to speed up
Prime Minister Pham Minh Chinh has requested making quicker progress in vaccinations in his Conclusion at a recent teleconference with localities on Covid-19 prevention and control. In the Conclusion announced by the Government Office, the PM said in face of the threat of the Omicron variant that is spreading faster than the Delta variant, he asked ministries, agencies, and localities to follow prevention and control regulations more drastically, not hold activities with large gatherings, especially during the New Year and traditional Lunar New Year (Tet) festivals, and seriously punish violators.
He demanded that the injection of second shots to those aged above 18 must be finished no later than December 31, 2021, while that for those aged 12-18 must be done in January 2022, and the third shots for those aged above 18 in the first quarter next year. A vaccination plan for children aged 5-11 must be outlined after collecting feedback from competent authorities and recommendations from the World Health Organisation.
The Health Ministry must ensure enough vaccines for the inoculation while localities must conduct vaccination as instructed by the Health Ministry. It was also allowed to create favorable conditions for firms to import Covid-19 medicines and step up the trial and transfer of technology to produce vaccines and medicines at home. The PM asked the Health Ministry to enhance training for early discovery and treatment of patients at medical stations at the grassroots level, establish mobile medical stations, and pool the involvement of the private medical system in caring for and treating patients.
The Transport Ministry and ministries, agencies concerned must continue with plans to reopen international flights as directed by permanent Deputy PM Pham Binh Minh, ensuring safety and practices of countries. Localities were assigned to collect more public feedback on effective prevention and control measures, pay more attention to social welfare. The ministries of finance and health must promptly respond to provinces' suggestions regarding finance, vaccines, and medical supplies. Cases beyond their authority must be reported to the PM for consideration.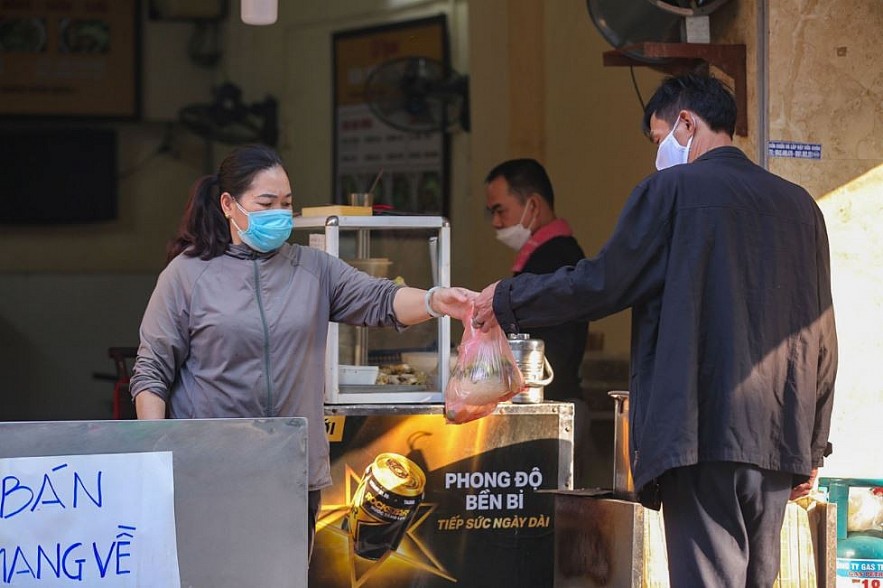 Photo: VN Express
Quang Ninh to welcome foreign tourists with vaccine passports next month
Quang Ninh province in northern Vietnam is scheduled to welcome a group of South Korean tourists on January 7 under a vaccine passport trial program. This would be the first foreign tourists visiting the province, home to world heritage site Ha Long Bay since the country partially reopened its borders to tourists last month, the government's portal reported.
The South Korean tourists would arrive by charter flight and land at Van Don International Airport. They would visit the Tuan Chau International Tourist Area, known for its high-end entertainment complexes, and enjoy an overnight cruise on Ha Long Bay.
Quang Ninh is one of five localities to get the green light from the government to welcome back fully immunized tourists from November onwards, alongside Kien Giang, Quang Nam, Khanh Hoa, and Da Nang. All foreign guests need to furnish certificates showing they are fully vaccinated or have recovered from Covid and tested negative for the novel coronavirus within 72 hours before departure. They are required to install the IGOVN and PC-Covid health declaration applications on their smartphones while in Vietnam.
Since the country reopened to foreign tourists in mid-November, over 1,100 visitors had landed on charter flights as of Dec. 6. The tourism industry is expecting to receive 15,000 visitors this month.
The Covid-19 death toll nationwide also rose to 30,251 with the confirmation of 210 deaths over the past 24 hours. The average number of new cases in the country over the past seven days has been 15,752 a day, while the national death rate has been at a daily average of 234.
Vietnam has now vaccinated more than 76.2 million people with at least one vaccine shot. In addition, 63.3 million have received two shots, and over 1.5 million have received their booster shots.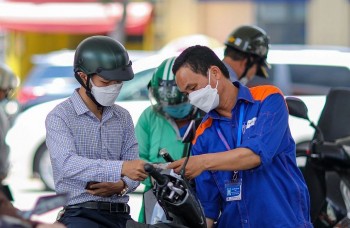 Economy
Vietnam Business & Weather Briefing (Oct 2): Binh Duong lures foreign investors with special care, the North and Central regions continue to have heavy rains, leading to the risk of flooding, flash floods, and landslides.