Reasons behind Vietnam's success in treating severe COVID-19 cases
Deputy Minister of Health Nguyen Truong Son on Friday praised Vietnam's successful COVID-19 containment, particularly in treatment effort. The achievement was attributed to four key factors, namely effective allocation, regular updates with WHO's guidance, professional diagnosis center, and large testing scale.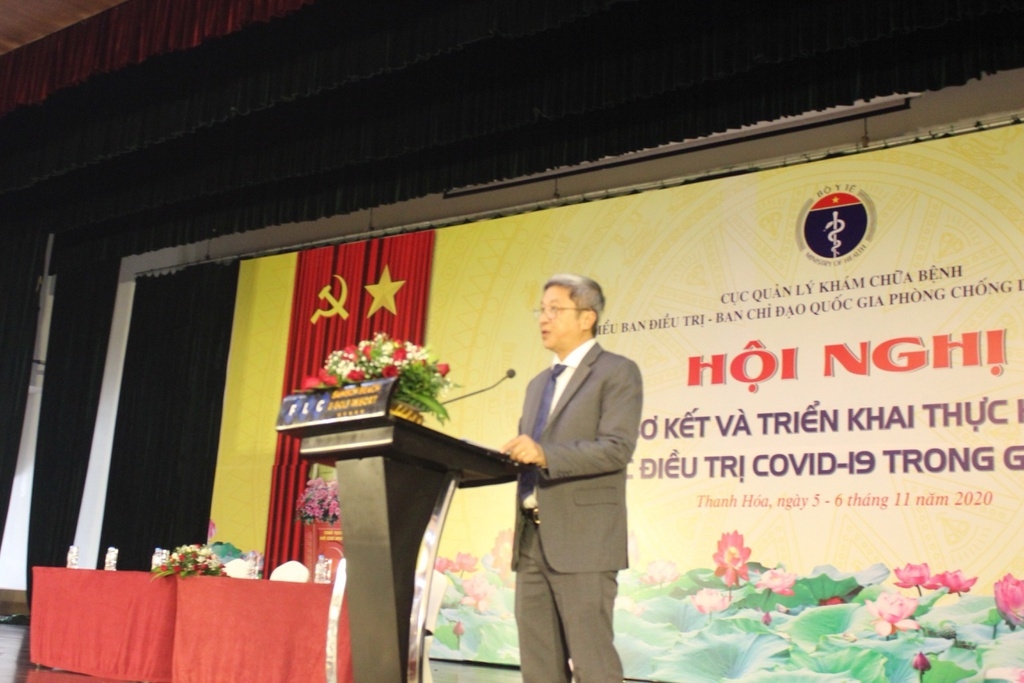 Deputy Minister of Health Nguyen Truong Son said on Friday (Photo: Zing News)
Accordingly, the Deputy Minister spoke highly of Vietnam's COVID-19 containment and treatment success, referencing the high rate of patients with severe symptoms and underlying disease became virus-free. In comparison with the global scale, Vietnam's death toll and cross-infection stay at a relatively low number.
Vietnam's COVID-19 battle is divided into four phases:
Phase 1 (January 22- February 25): 16 cases reported, no death, no severe cases, no cross-infection in hospitals.
Phase 2 (March 7 – April 16): Another 399 cases confirmed after 11 days of no community infection. 2 medical staff contracted the virus, no death reported.
Phase 3 (July 25 – September 3): After going 99 days without any community infection, the country was battled by the most stressful and difficult period since the start of the outbreak. Cross-infection went uncontrollable, 35 patients with underlying health issues succumbed to the novel virus.
After nearly 2 months, the so-called "third COVID-19 outbreak" in Vietnam finally put under control.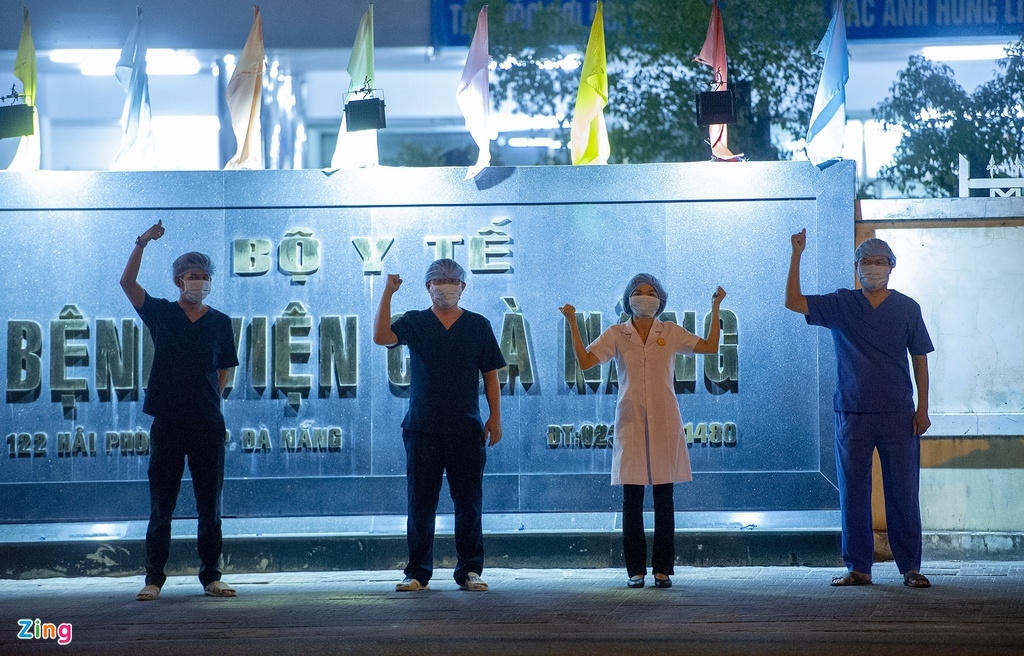 Doctors at Da Nang hospital during the Phase 3, the most stressful period since the start of the outbreak in Vietnam (Photo: Zing News)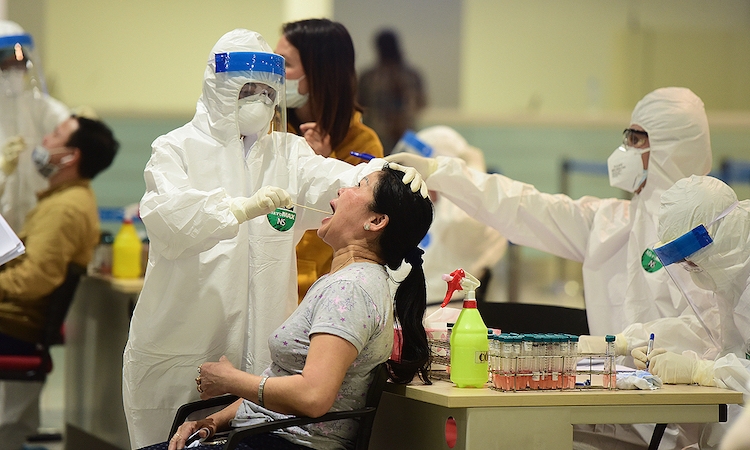 COVID-19 testing in Vietnam (Photo: VNE)
Treatment solution:
Son stressed that the remarkable achievement in the last three anti-pandemic has the Vietnamese government to thank for. From the very start when COVID-19 knocked on Vietnam's door, the government has drastically considered the "COVID-19 battle is a war battle", "stay vigilant over the spread of Sar-COV-2", and "compromise economic benefits to protect people's lives and health".
The unanimous spirit of the Government, physicians, patients, and residents at every anti-pandemic stage is key to success.
At the conference, Mr. Luong Ngoc Khue, Director of the Department of Medical Examination and Treatment, the Ministry of Health, listed four particularly important issues contributing to Vietnam's success.
One: Suitable treatment allocation, from commune, district, province to central localities.
Two: Regular update with COVID-19 diagnostic and treatment guidelines as recommended by the World Health Organization (WHO).
Three: Effective establishment of the COVID-19 Medical Diagnosis and Treatment Support Center, which gathers a large number of professional doctors from across the country. Hundreds of respondent teams with elite, skillful medical staff are readily available to support hospitals and medical centers.
Four: Prompt testing expansion. nCoV testing centers rose from just 3 units to over 50 in a short time, facilitating controlling effort.
Notwithstanding such achievement, Vietnam faced certain obstacles. The fact that the country couldn't trace the F0 made it a lot difficult to contain the number of community infections.
The COVID-19 pandemic, which first detected in Wuhan city, China's Hubei province quickly spread around the world. The novel virus has infected over 49.7 million people, claimed the lives of at least 1.24 million people worldwide.
While the US, the world's hardest-hit nation reported over 10 million cases and 242,250 deaths, Vietnam's number stays meagerly at 1,212 and 35 respectively. A total of 1,070 patients have recovered and discharged from the hospital.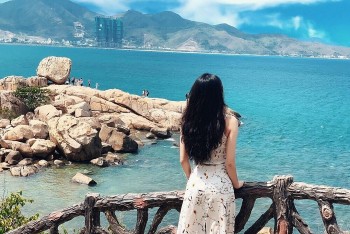 Travel
A British writer shared her experiences while visiting Hanoi, Ho Chi Minh City and Nha Trang city, the central coastal province of Khanh Hoa