Recipe for Sweet Afternoon Break: Pancake with Strawberry Puree
An easy-to-follow recipe for a fruity summer break.
Ingredients
100g of oat
500g of strawberries
60g of sugar
3 tablespoons of lemon juice
4 tablespoons of butter
150g of flour
2.5 tablespoons of cane sugar
2 teaspoons of baking powder
1 teaspoon of salt
2 eggs
250 ml of milk
1 teaspoon of vanilla powder
Vegetable oil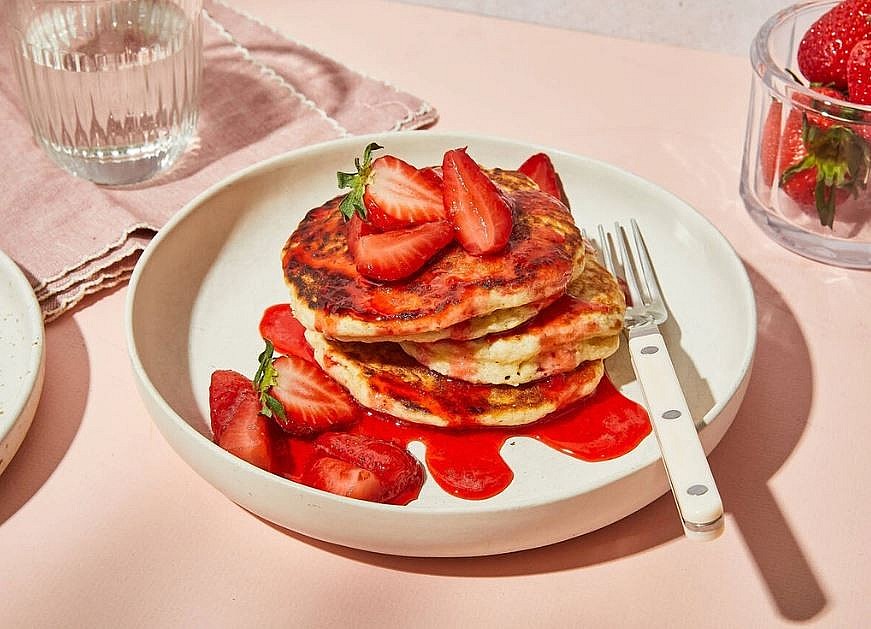 (Photo: Zing News)
Instruction
Step 1:
- Remove the leaves of the strawberries and cut them into quarters. Saving some strawberries for decoration.
- Put the cut strawberries in a pot, mix with sugar and lemon juice.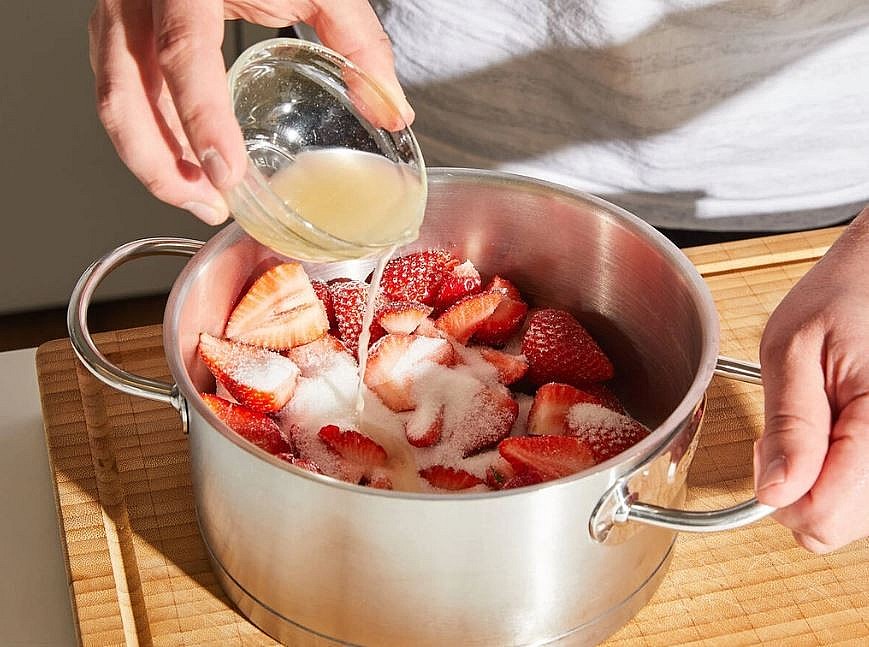 (Photo: Zing News)
Step 2:
- Bake the oat in a nonstick pot over medium heat for about 4 minutes, give the mixture occasional stir until it turns slightly brown.
- Remove the oat from the pan and set it aside to cool down.
- Melt butter in the same pan until it turns light brown. Transfer butter to a small bowl and let it cool down.
- Grind the oats in a food processor to make a flour mixture.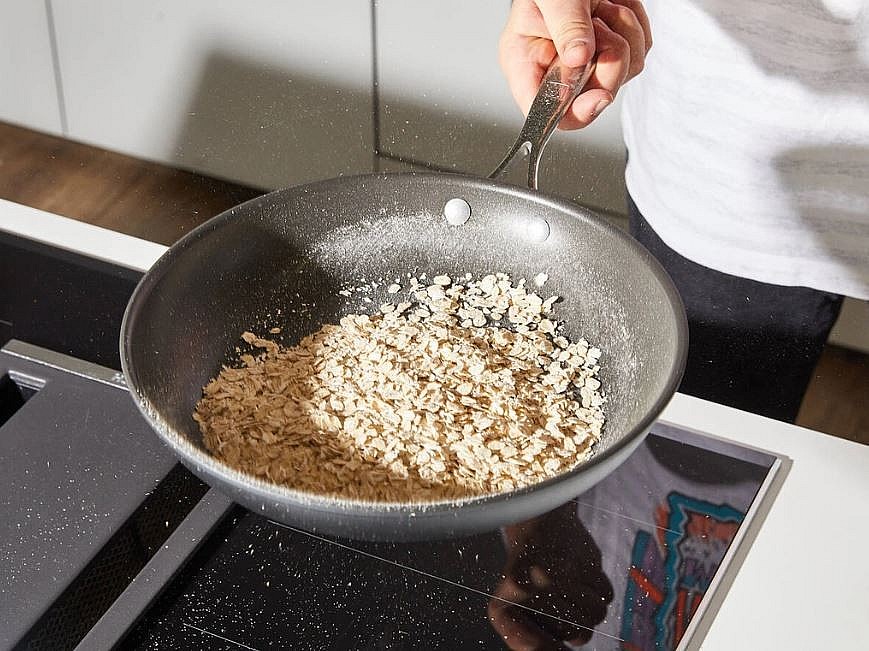 (Photo: Zing News)
Step 3:
- Mix ground oats, flour, cane sugar, salt, and baking powder in a mixing bowl.
- Beat the eggs.
- Mix the vanilla and milk together. Add melted butter and stir well
- Add wet ingredients to dry ingredients and mix well.
- Cover the bowl with a clean towel and let it sit for about 10 minutes.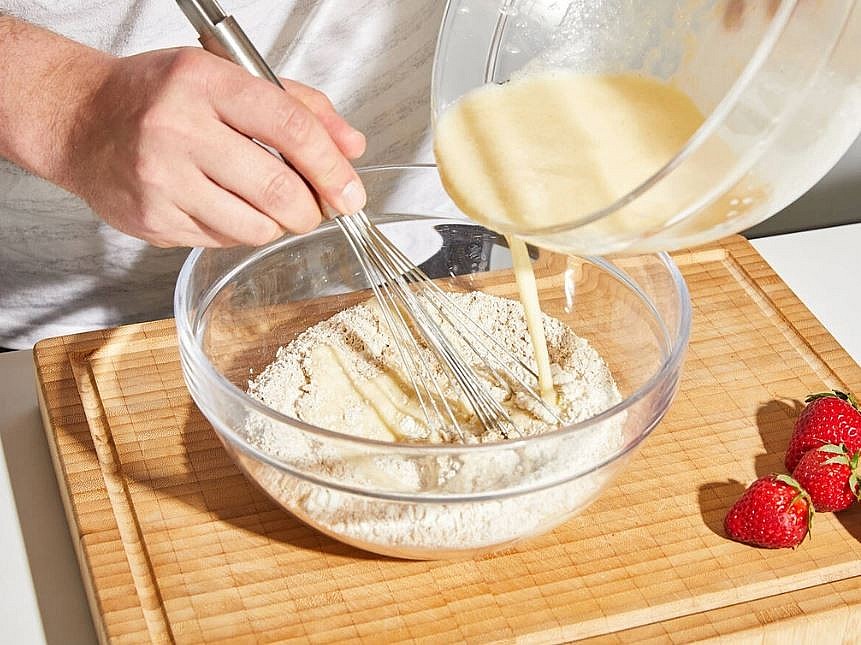 (Photo: Zing News)
Step 4:
- Cook the strawberry and sugar on medium heat. Once the mixture boils, lower the heat and let the pot simmer for 5 more minutes.
- Turn off the heat when the mixture gets thickened.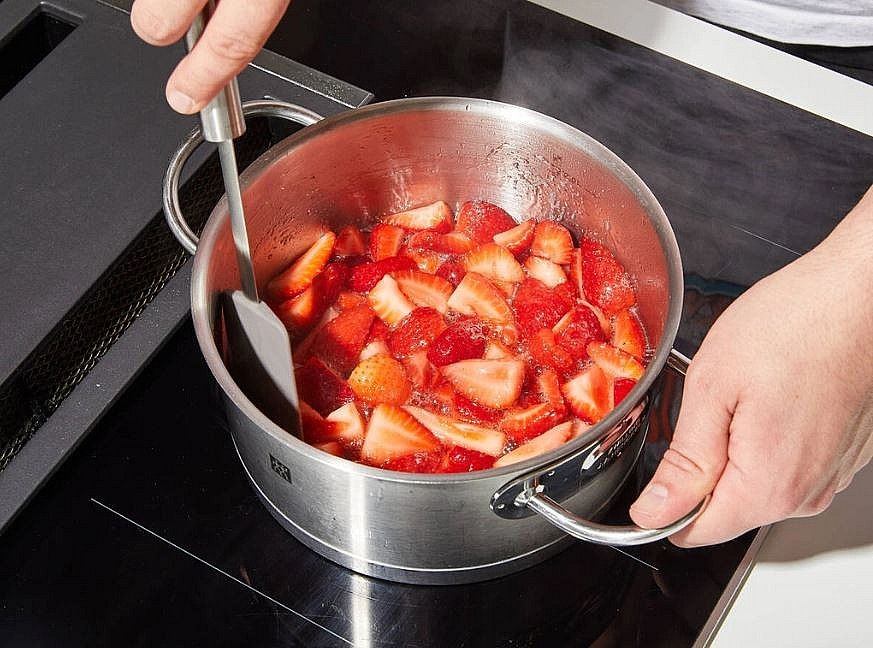 (Photo: Zing News)
Step 5:
- Heat up the pan and add vegetable oil.
- Pour the flour mixture one at a time to create pancakes about 10 cm in diameter.
- Flip the cake over after about 2-3 minutes or when bubbles appear around the edges of the cake.
- Serve the cake on a plate with homemade strawberry sauce and fresh strawberries.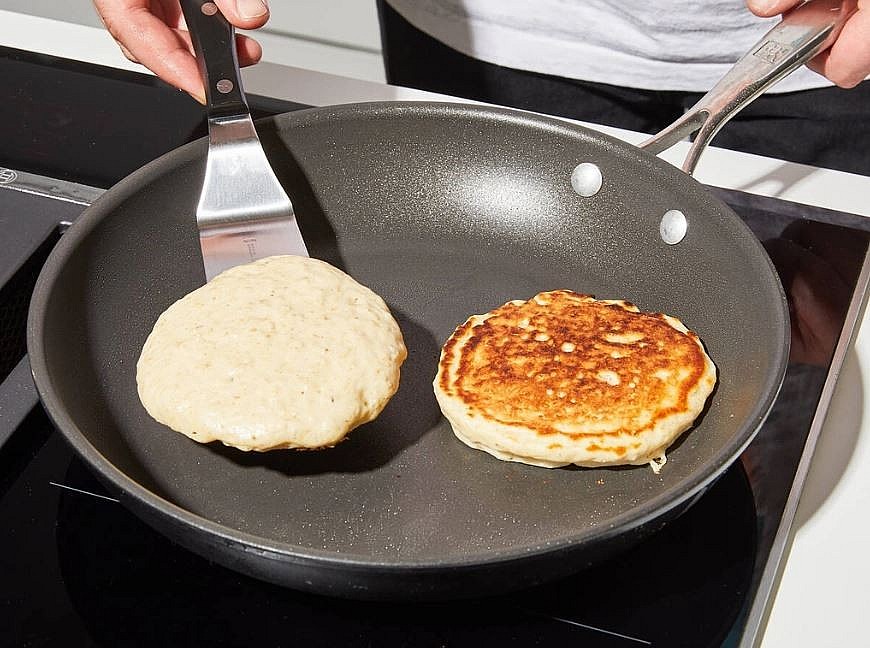 (Photo: Zing News)