Vietnam counts five plastic smart cities' commitments
Following four other areas including Phu Quoc island, Phu Yen province, Thanh Khe district (Da Nang city) and Tan An city, Rach Gia city's local authorities signed the Declaration of Intend to commit to become the fifth Plastic Smart Cities model in Vietnam.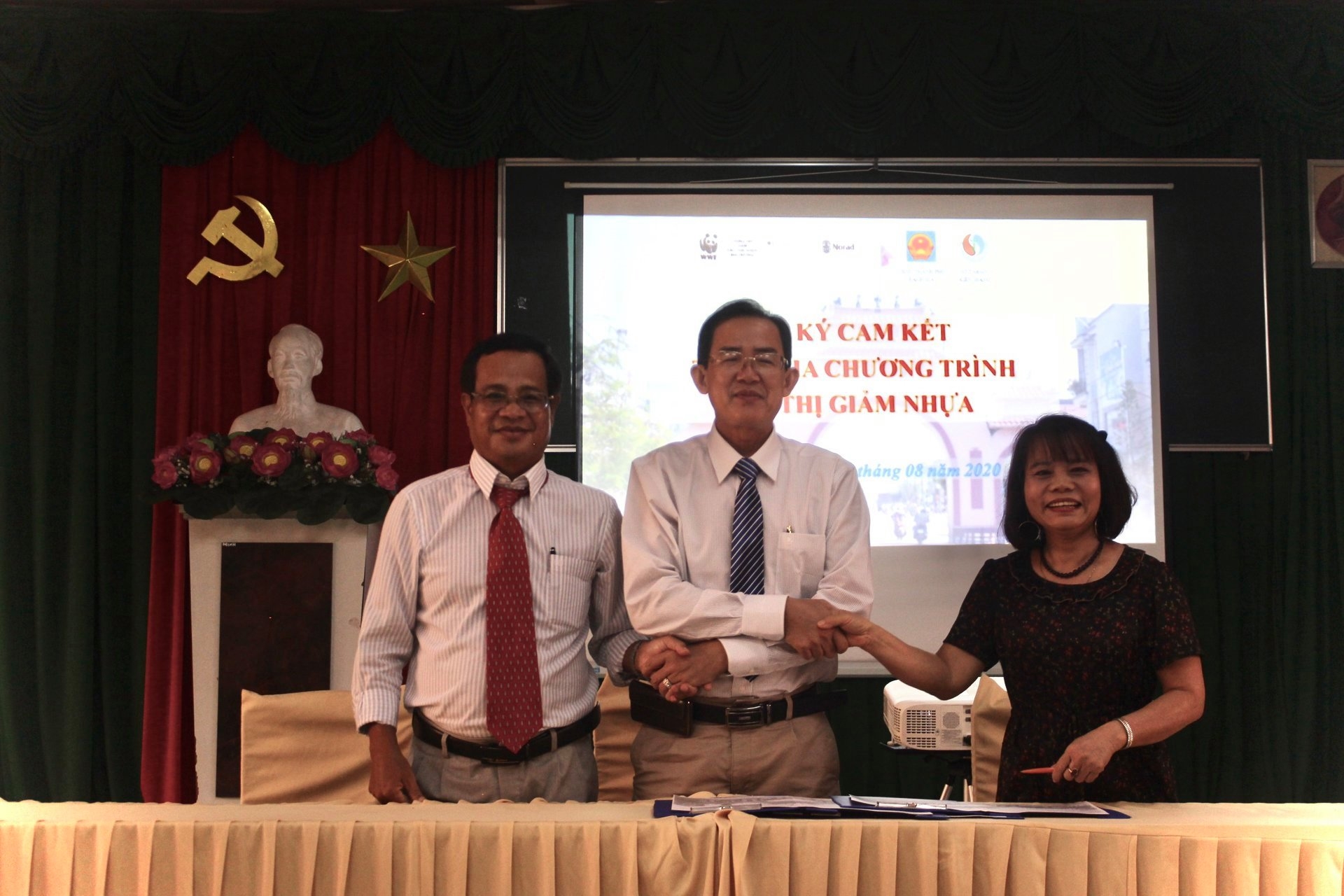 At the signing ceremony. Photo: WWF Vietnam
As the others with WWF-Vietnam's support, Rach Gia city aims to reduce 30% of plastic leakage into the environment after two years and have no more plastics in nature by 2030.
An estimated 60% of plastic marine debris derives from urban centers, often carried to the ocean by rivers. While cities will rapidly increase their populace to account for two-thirds of the global population by 2050, they must urgently adopt smart solutions that reduce the collective impact of their prospering communities. This means preventing, minimizing and managing plastic. Many good examples and initiatives are already underway; WWF seeks to accelerate these existing efforts by empowering cities around the world to become Plastic Smart.
Being on the frontline in the fight against plastic pollution, Rach Gia and other coastal cities are currently suffering serious impacts from ineffective waste management systems.
Cities like Da Nang, Tuy Hoa in Phu Yen province and Rach Gia in Kien Giang province hat are strategically located along major waterways, play an increasingly important role in preventing plastic pollution from entering the ocean ecosystem.
At Responsible Business Forum Singapore 2019, Chairman of the People's committee of Phu Quoc District (Vietnam) Mai Van Huynh, Advisor to Mayor of Patong Municipality (Thailand) Kumnung Sing-Eaim and Mayor of Donsol (Philippines) Hon. Josephine Alcantara joins have signed Declaration of Intent into WWF's Plastic Smart Cities program on behalf of their cities.
Plastic Smart Cities is a WWF initiative bringing together cities and tourism destinations to commit to fight plastic pollution.
Through Plastic Smart Cities, WWF is building cities' capacity to eliminate plastic pollution by 2030.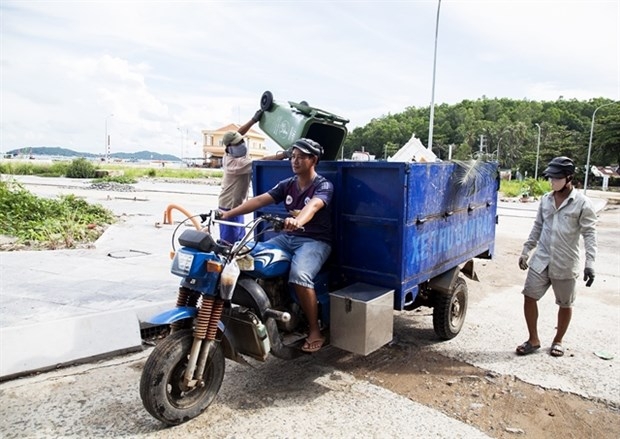 Collecting waste in Ha Tien city in Kien Giang province. Photo: VNA
WWF is calling on Asian cities to sign-up and to start sharing best practices through www.plasticsmartcities.org. This is the beginning of a long-term campaign to reduce plastic globally through sharing innovative, tried and tested solutions for those on the front line in the fight against plastic pollution.
WWF was one of the first International non-government organizations working in Vietnam. In 1985, WWF began working on a national conservation strategy and since then has worked closely with the Vietnamese Government on a diverse range of environment issues and implemented field activities across the country./.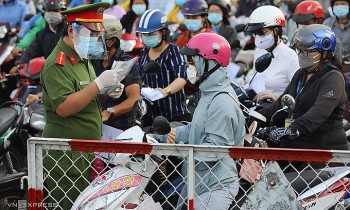 National
Vietnam News Today (September 26): Vietnam, Germany foster 10-year strategic partnership; HCM City plans to remove barriers, travel permits by end-September; 41% of Vietnamese adults vaccinated against Covid-19; Transport ministry outlines domestic flight resumption phases.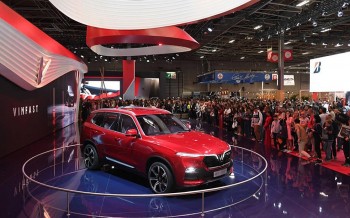 Economy
Vietnam's first homegrown car manufacturer Vinfast plans to focus on more countries to expand its European strategy.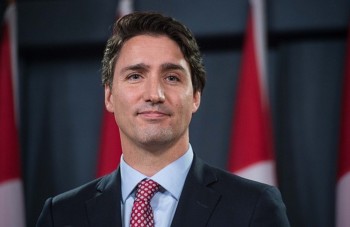 World
Justin Trudeau, the son of the late Canadian prime minister Pierre Trudeau followed in his father's famous footsteps in 2015 and became Canada's prime minister. This article will help you have a more thorough inside of him