Hanoi to pilot free electric bicycles rental system connecting bus routes and BRT
The model aims to make it easier for passengers using bus routes and the bus rapid transit (BRT).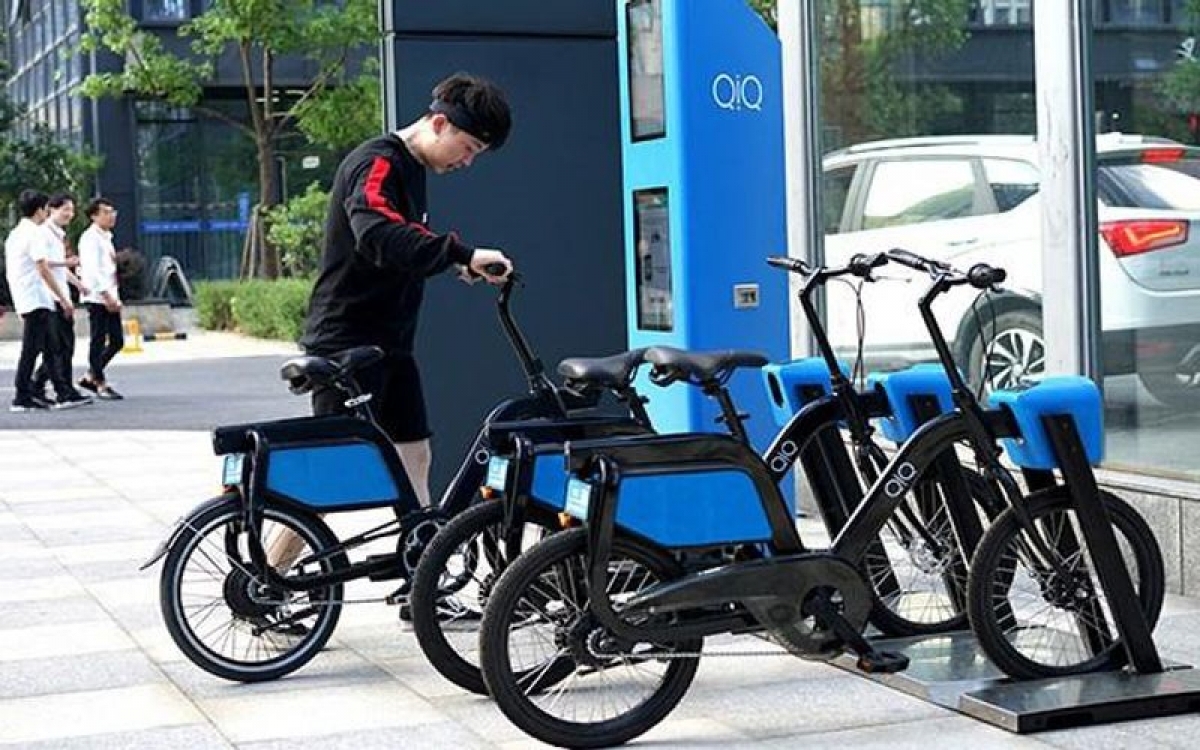 A charging station of a public bicycle sharing system built by Singapore-based QIQ Global Company. Photo: QiQ Global
Hanoi will pilot the rental of electric bicycles to facilitate connection among local bus routes and BRT system since the third quarter of this year, reported VNA on June 2.
With funding from the European Commission and relevant agencies, the service will be offered free of charge in the pilot period.
The project will be launched by municipal Department of Transport and the University of Transport Technology, on the route from the AEON Mall Ha Dong to the Van Khe BRT platform, until the end of 2023.
The electric two-wheelers will be available for shared use, including 50 motorbikes made by Honda Vietnam Company and 10 bicycles of QIQ Vietnam Company - a member of Singapore's QIQ Global Company.
Customers will use a smartphone app to rent a motorbike or a bicycle. Their subsequent use of the electric two-wheeler will be monitored through a management software.
Relevant agencies have been tasked to integrate the public two-wheeler sharing system with BRT system.
The project aims to improve the efficiency of public transport services as well as reduce personal vehicle use.
It is also to encourage the use of eco-friendly vehicles and raise public awareness of environmental protection, thereby reducing congestions and pollution in the capital city.
After the trial period, the Hanoi People's Committee will assess the outcomes and decide whether to expand the system throughout the city.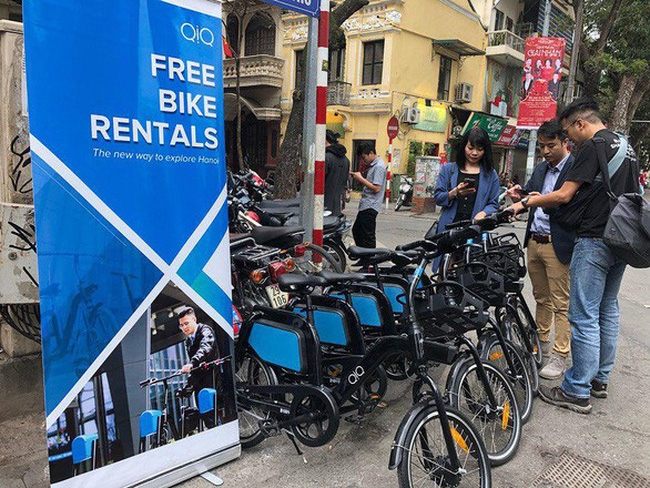 Hanoi will pilot the rental of electric bicycles to facilitate connection among local bus routes and the bus rapid transit (BRT) system. Photo: vtv.vn
Buses are currently the only means of public transport in Hanoi, comprising more than 100 routes operated by the state-owned Transerco and several private companies.
Ho Chi Minh City will also trial a public bicycle sharing scheme in downtown areas from August in an effort to limit private vehicles, according to Hanoitimes. Under the scheme, called Mobike, 388 bicycles will be parked at 43 docks in Districts 1 and 3, ready for people to borrow.
Hanoi plans to add dozens of new bus routes over the next four years to encourage more people to use public transport.
The new routes will service the outskirts of the city as well as areas that are usually crowded, like residential areas, shopping malls and entertainment complexes.
It is expected that between 90 and 100 new bus routes will be introduced in the 2020-2025 period.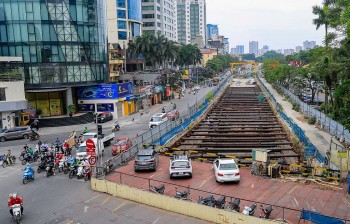 Economy
Vietnam Business & Weather Briefing (May 22): A series of consecutive increases for references exchange has ended, meanwhile, the rise in gold price slows down.