Replication of New Year's 'Calendar book distribution' ceremony in Hue
Tourists visiting Hue imperial relics on New Year's day have a chance to witness the ceremony called "Calendar books distribution" (or Lễ Ban Sóc in Vietnamese), a common traditional practice in the Nguyen Dynasty.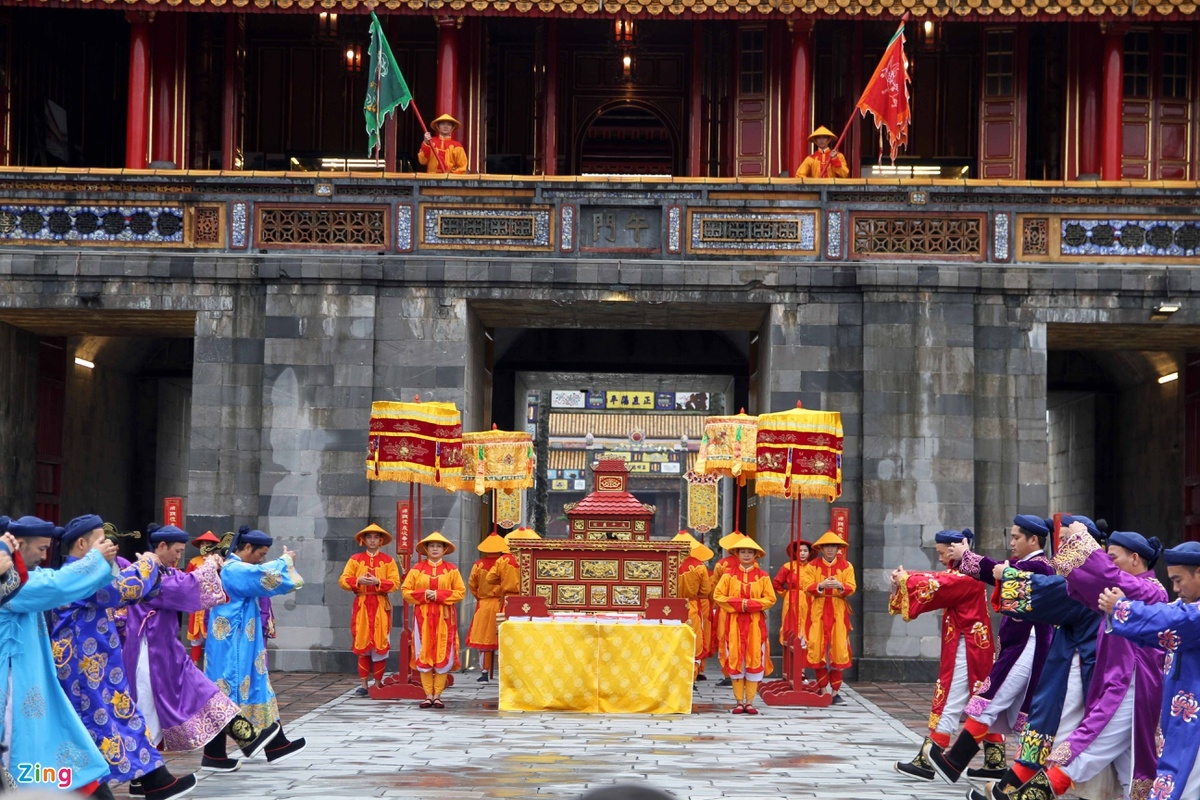 (Photo: Zing News)
On January 1 morning, the Hue Monuments Conservation Center replicated the Ban Soc ritual, which essentially means to dole out calendar books to residents at Ngo Mon gate, Hue city.
The practice was held periodically at the end of every lunar year under the Nguyen Dynasty.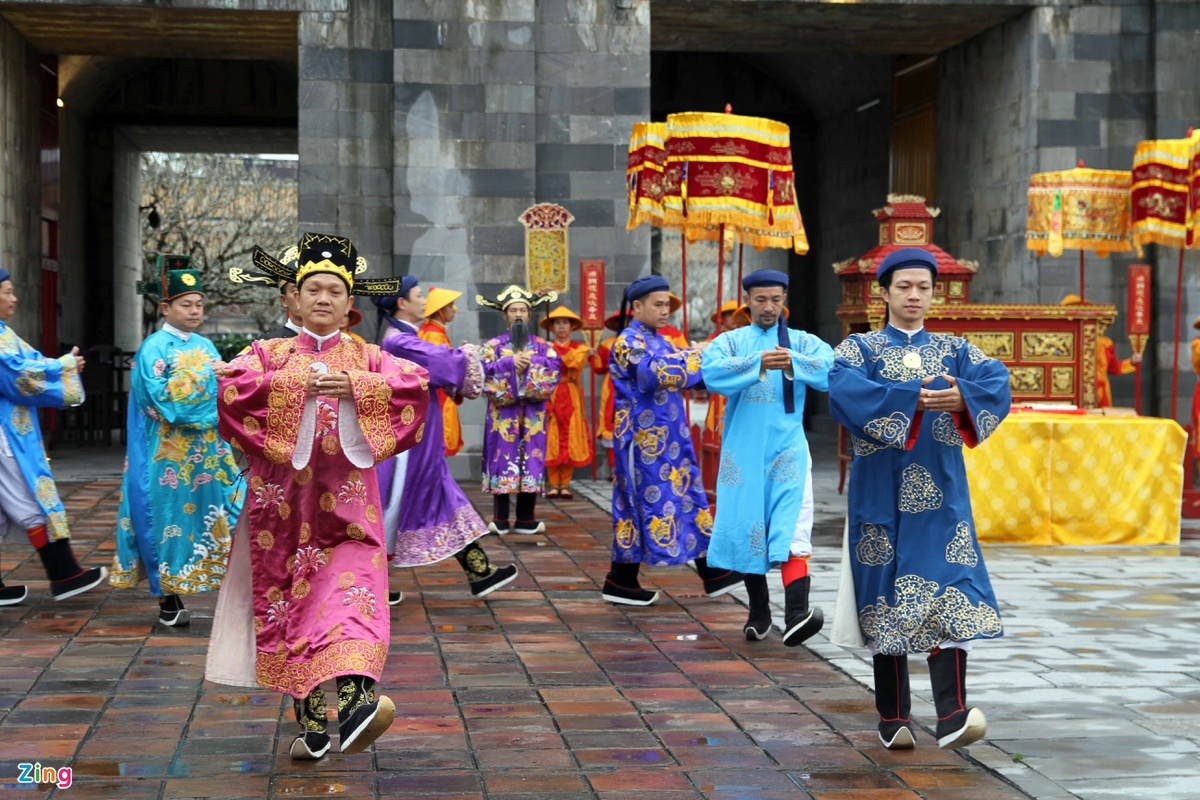 (Photo: Zing News)
In the past, the agricultural economy was key to Vietnamese people, thus the calendar book played a pivotal role in helping people track the time, acknowledge of weather changing patterns to promptly respond and avoid the different natural disasters.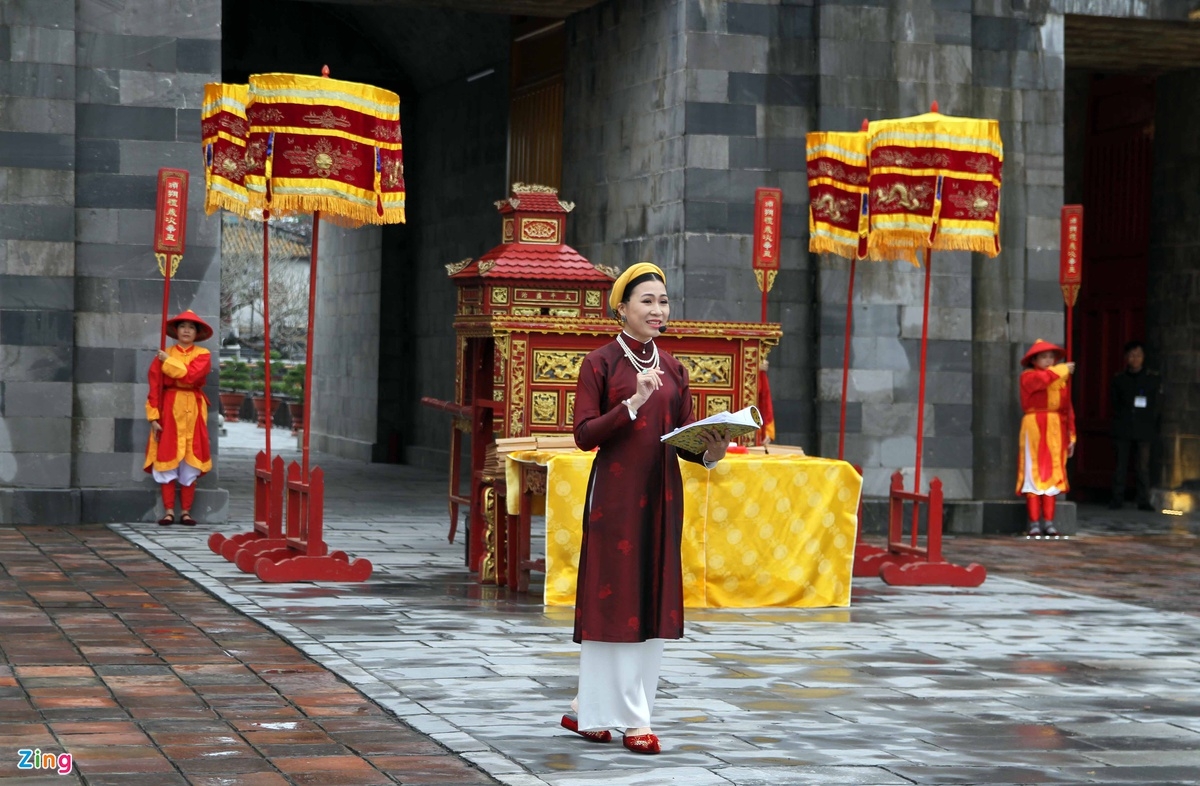 (Photo: Zing News)
Ban Soc ceremony was held on a large scale at the beginning of the Minh Mang Dynasty. Once the calendars were finished, the court would hold the ceremony.
In the photo, a spokesperson is telling the historical and cultural meaning of Ban Soc ceremony to attendants.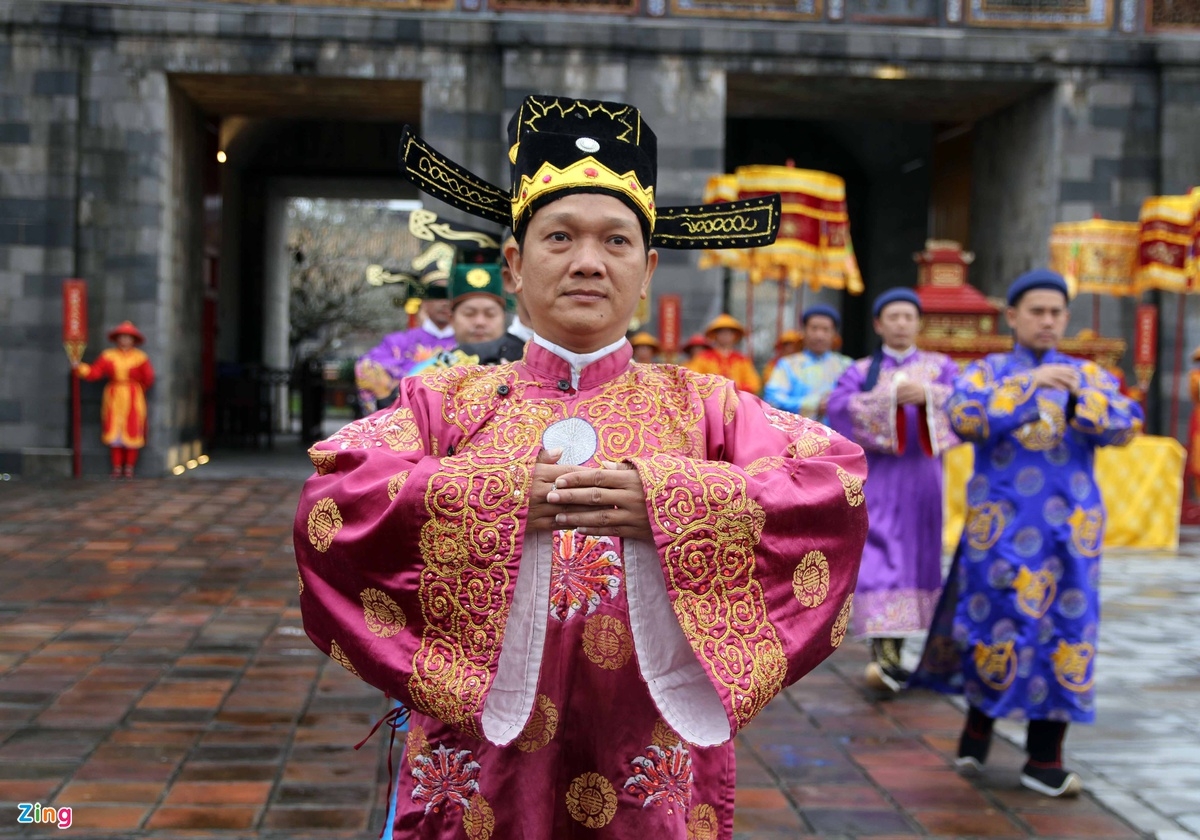 (Photo: Zing News)
In 1984, the Ban Soc ceremony was instructed by Emperor Minh Mang at Ngo Mon gate. Calendar books are given to residents.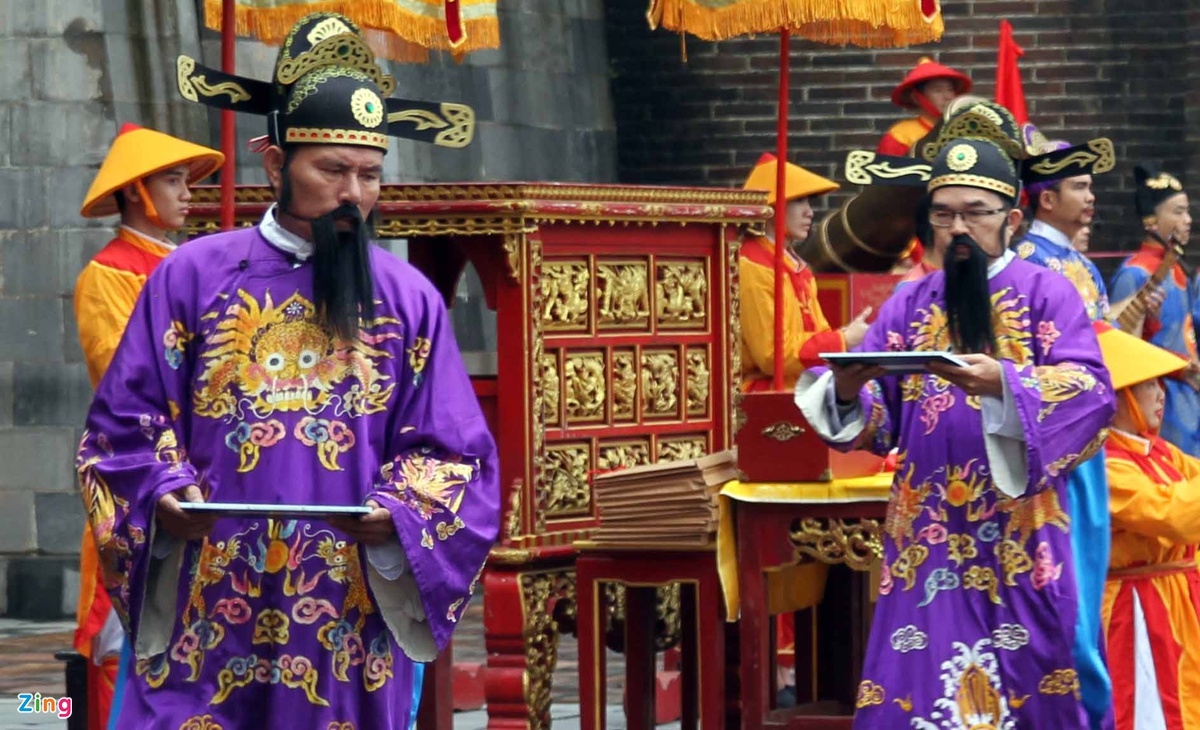 (Photo: Zing News)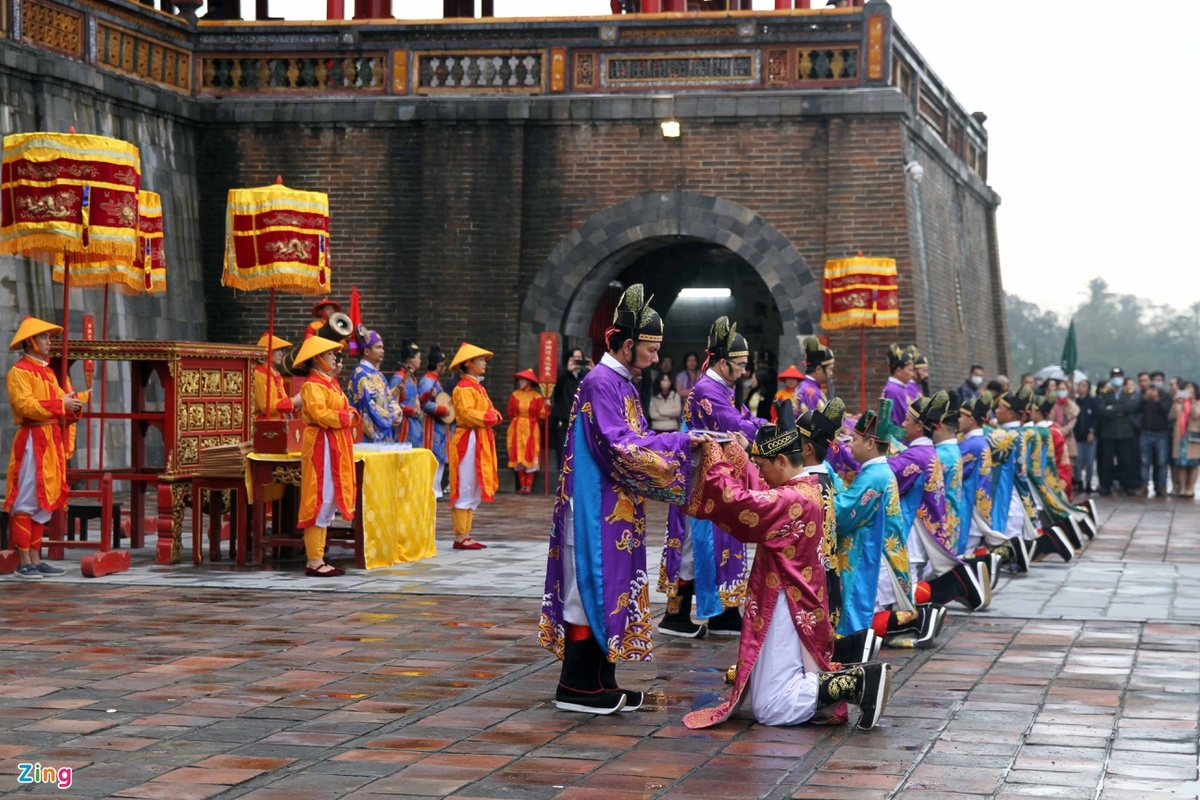 (Photo: Zing News)
The calendars are brought into the Royal Palace for the Royal Family to use, the calendars were distributed to the mandarins in the Imperial City, in localities and distributed among the public to use according to Zing News.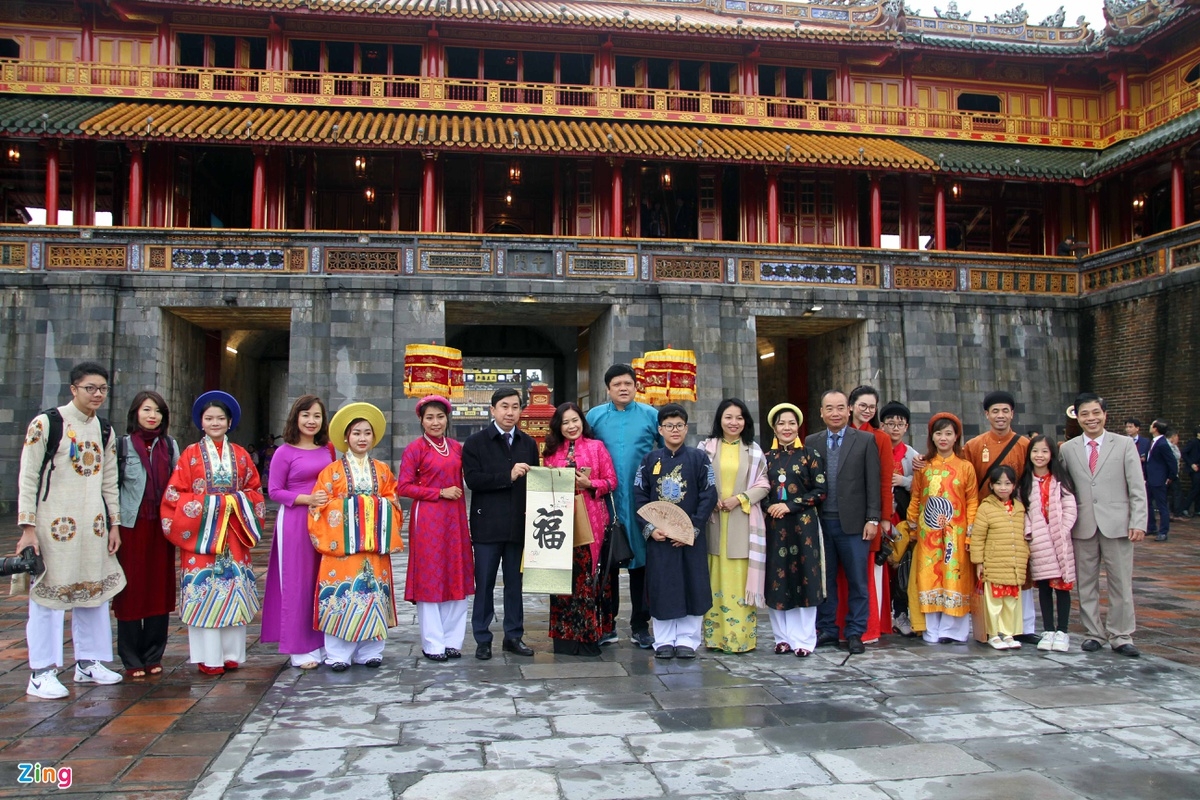 (Photo: Zing News)
On New Year's Day, many visitors are excited to be greeted with a solemn welcome upon their visit to Dai Noi relic, Hue city.
(Photo: Zing News)
On this occasion, Hue Monuments Conservation Center opened the Ngo Mon space after a long restoration.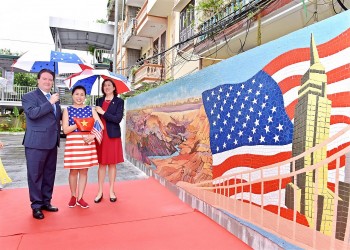 Multimedia
A ceramic mosaic mural named "Vietnam - US friendship" depicting the natural and cultural heritages of the two countries, was just revealed in Hanoi