Vietnamese Businesses Look to Start-up Innovators
At a recent webinar, young and talented overseas Vietnamese entrepreneurs shared how they started their businesses in their homeland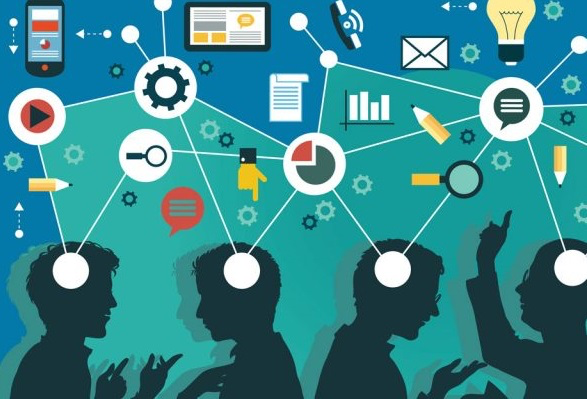 Photo: hdll
At the recent webinar "Connecting and promoting overseas Vietnamese resources to support innovative start-ups," participants were impressed to see many young and talented Vietnamese entrepreneurs abroad sharing how they started their businesses in their homeland.
Aspiration from Vietnam
Ten years ago, Cao Anh Tuan gave up his dream job at Google to join five other Vietnamese PhDs from top U.S. universities to return to the research lab and develop gene decoding technology using artificial intelligence technology.
After two years of establishment, at the end of 2019, their company Genetica is present in Vietnam with the aspiration to bring the genomes of Vietnamese people, and Asians in general, to the world gene map, as well as establish Asia's leading genetic decoding center in Vietnam.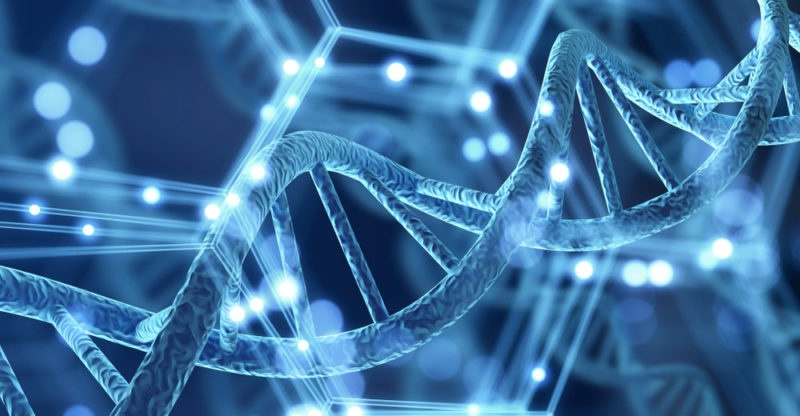 Genetica uses genetic engineering by artificial intelligence (AI). Photo: AFP
By 2021, Genetica's service will be available in the United States, Singapore and Vietnam. Patents are registered and can be deployed in dozens of countries. According to Tuan, Genetica has built the first American standard laboratory in Vietnam and the second American standard laboratory in Southeast Asia (after Singapore) to gradually bring Asian genetic engineering services to Vietnam.
During the recent Covid-19 epidemic, within just six months, Genetica developed A G-Immunity tool to help diagnose which genomes were more susceptible to Covid-19 and also the level of risk if infected. The Genetica team is now ready to go further in the Southeast Asian and New Zealand markets, where large numbers of Asians live.
Returning home by "sharing"
Formerly an engineer at Google and then an engineer at the Silicon Valley-based startup Airbnb (USA), Pham Kim Cuong is interested in helping people start their own businesses in the field of accommodation, which focus on homestay tourism. After founding Cohost AI in the United States, Cuong decided to move back to Vietnam from 2019.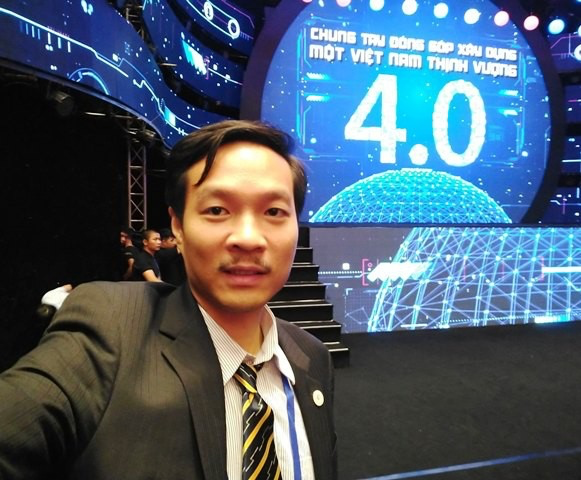 Pham Kim Cuong. Photo: WVR
Cuong said Covid-19 showed that businesses in the sharing economy had the ability to transform and recover quickly. In particular, the tourism sector usually takes only two months after each peak of the pandemic to recover.
Cuong used the example of Veque Homestay - a booking platform that focuses on a variety of homestays and serviced apartments founded by a group of five young Vietnamese people. Before the pandemic, this startup was profitable, achieving desirable sales. The pandemic caused sales to drop to zero, but the group did not give up, but tried to find a way to transform the business model to overcome the pandemic. As a result, by April 2021, they began to expand and reached a revenue of nearly VND1 billion (US$43,525) a month before the fourth outbreak occurred.
Believe in human resources
Seen by the startup community in Vietnam as a "golden girl," Le Diep Kieu Trang used to be a director of Facebook Vietnam and then general director of Go-Viet, before founding an investment fund called Alabaster specializes in investing in technology companies.
According to Trang, with the human development index, Vietnam ranks 118th. However, if with the OECD ranking of education in terms of math, science and reading comprehension, Vietnam ranks 12th. Therefore, the obvious resource that Vietnam has is human resources.
Trang said: "When investing in Vietnam, Alabaster brings capital and technology, the rest we put our trust in Vietnamese people. Vietnam is one of the few countries that converges both labor resources at the same time, which is an abundant source of technical skills and basic labor. If we just develop the manufacturing industry without using AI automations, then we cannot compete with China or other cheap labor markets. But if we focus on robots and AI, then we are far from other developed countries."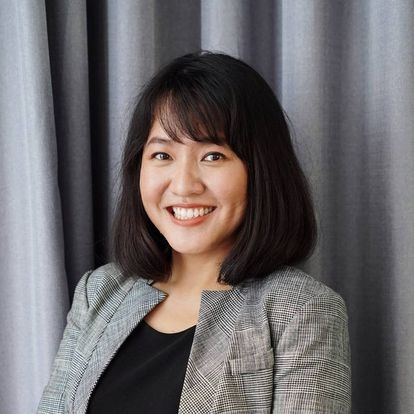 Le Diep Kieu Trang. Photo: WVR
Vietnam is still a safe place
In Finland, Tran Bao Khanh, co-founder of coffee shoe brand Rens Original has created an eco-friendly fashion product with features suitable for young people. Becoming the most successful fashion crowdfunding phenomenon in Northern Europe with Rens Original, Khanh entered the Forbes 30 Under 30 list in 2020 of both Vietnam and Europe.
Especially, after the first production batch, Rens Original decided to move the entire production line from China to Vietnam. Khanh said: "Although it was quite a bold decision at the time of the pandemic, we realize that, in the past 10 years, technology and quality of industrial production, especially in the leather, footwear and clothing industries, Vietnam has made remarkable progress with new technology and abundant raw materials."
According to Khanh, thanks to timely and decisive policies, Vietnam has been fortunate to be one of the safe countries for production in the midst of the pandemic. Although Vietnam is its biggest and most complicated pandemic wave, Khanh still believes in the management and the Government's decisions to realize the dual goal of fighting the pandemic and developing the economy.
Deputy Minister of Foreign Affairs and President of the State Committee for Overseas Vietnamese Affairs Pham Quang Hieu said: "In 2016, the Government and ministries, branches and localities issued legal mechanisms, policies, proposals and specific projects to support the innovative start-up community in Vietnam. Since then, the innovation startup ecosystem in Vietnam has been gradually formed, consolidated and is developing strongly. However, Vietnamese startups are still facing many difficulties such as lack of capital, personnel, management experience. Therefore, they need to receive strong support, especially from successful startups, including overseas Vietnamese entrepreneurs, to continue to accelerate and make further breakthroughs."