Russian-Vietnamese Music Exchange Honours Women
A Russian-Vietnamese music exchange has been held to show gratitude for the values that women bring.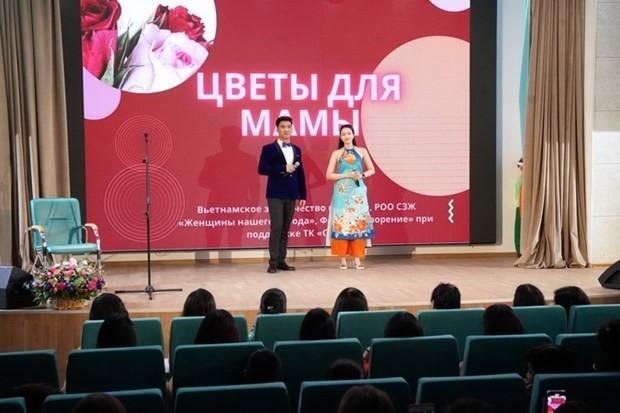 A performance in the musical show celebrating International Women's day in Moscow. Photo: VNA
Moscow's regional public organization for women's rights protection "Women of our city", the Vietnamese Association in Russia, and the "Creation" Funding on March 4 organized a musical show to celebrate International Women's Day, VNA reported.
Attending the event were representatives of the Vietnamese Embassy in Russia, a large number of Vietnamese women doing business, living in Moscow, mostly in two big markets of the Russian capital, and their children as well. like Russian families.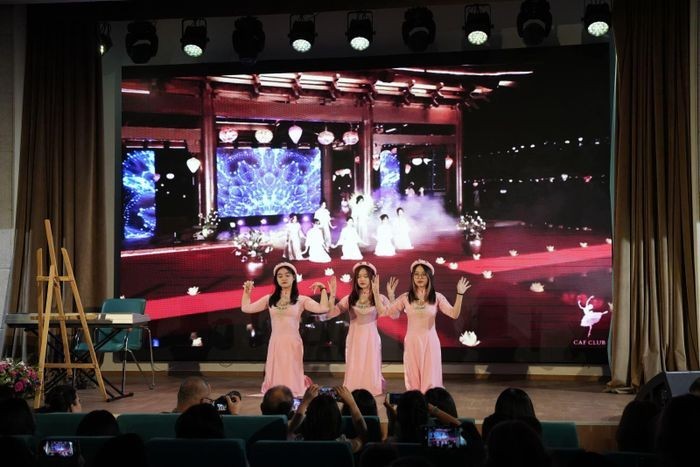 Participating in the program, Vietnamese singers and students brought beautiful and profound lyrics, melodies, and dances, praising the good values of people and the home country as "Tenderness" by Alexandra Pakhmutova,"Country, Love", or "Mother's Dream". Photo: VNA
A performance at the show by the children. Photo: VNA
Vietnamese and Russian participants joined in performing songs in both languages and a play. The performances received enthusiastic applause from the audience.
At the event, the organization "Women of our city" awarded certificates of merit to individual Vietnamese women who have made many contributions to strengthening the solidarity and friendship between Vietnam and Russia.
Celebrating International Women's Day is an annual activity of the Vietnamese community in Russia. In the years 2020-2022, commemorative activities that are limited due to the complicated developments of Covid-19 have been held online or in-person forms but thoroughly followed the health measures.