S. Korea working to bring home seized crew before Lunar New Year
South Korea is reportedly working to bring home crew members of an oil tanker seized by Iran as early as this week before the Lunar New Year holiday.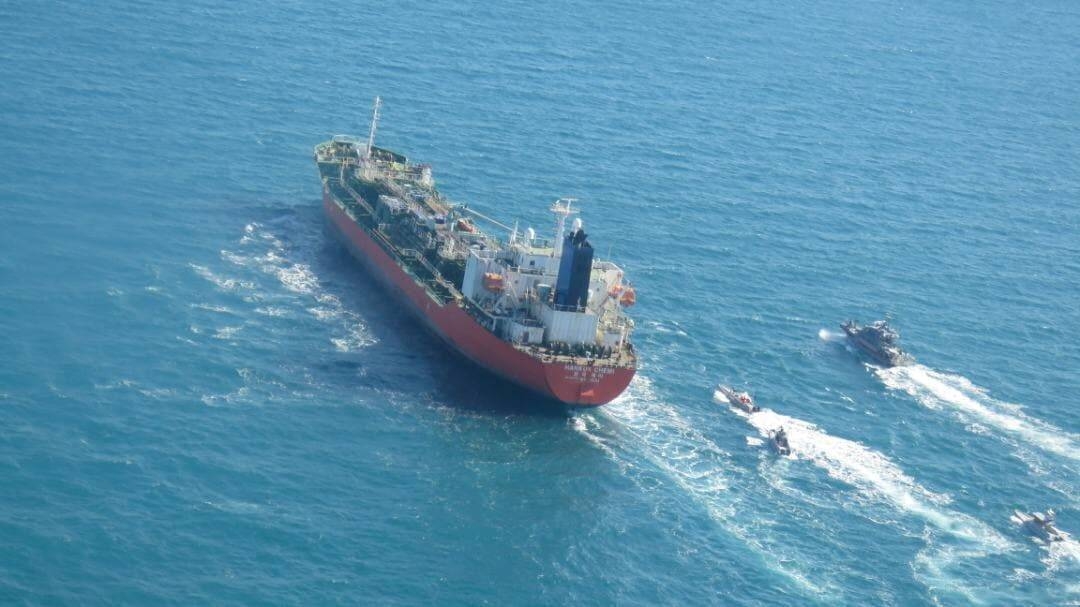 A South Korean-flagged tanker vessel that was seized by Iran is escorted by Iranian Revolutionary Guard boats in the Persian Gulf last month. | IRGC / WANA / VIA REUTERS
Last week, Iran said it will release the crew members aboard the MT Hankuk Chemi, except for the captain, about a month after the Iranian Revolutionary Guard Corps seized the vessel in the Persian Gulf for alleged marine pollution.
According to a diplomatic source on Sunday, officials at Seoul's Foreign Ministry and the South Korean Embassy in Iran have since contacted the crew members to listen to their thoughts on leaving the vessel.
The source reportedly said that discussions are under way to finalize the list of members who will remain in Iran or return home. The source added that the government will provide all necessary consular assistance for those who want to return.
The ministry and the ship operator will reportedly push for the return before the upcoming Lunar New Year holiday.
A total of 20 crew members were aboard the ship - five South Koreans, eleven Myanmar nationals, two Indonesians and two Vietnamese. Some of the four Korean members subject to the planned release reportedly said they will stay on the ship to help manage it.
Iran seized a South Korean-flagged tanker in Persian Gulf waters last month and detained its crew. The move comes as Iran ramps up uranium enrichment, raising tensions with the United States.
Relations between Tehran and Seoul have been strained since the U.S. reimposed tough sanctions on Iran and banned countries, including major Asian customers, from buying its petroleum.
Iran says it has at least $7 billion from oil sales trapped in South Korea and the money is needed to purchase humanitarian goods, including coronavirus vaccines. Seoul's deputy foreign minister was scheduled to visit Iran to discuss the trapped funds, a spokesman for Iran's Foreign Ministry said just before the tanker was seized.
South Korea is not a member of the International Maritime Security Construct, a maritime force created in 2019 in response to Iranian attacks and to protect sea lanes in the Middle East. Seoul has previously indicated a willingness to work with IMSC, though it has not requested assistance from the alliance so far, said an IMSC spokesman.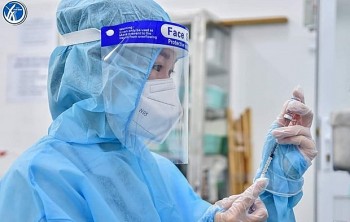 National
Vietnam News Today (December 9): Vietnam confirms 14,595 new Covid-19 cases; Vietnam, New Zealand sign action program to promote strategic partnership; HCM City to inject third Covid-19 vaccine jab from December 10; Hanoi may ban motorbikes in inner areas from 2025.