Samantha Panlilio Biography: 13 things about Miss Grand Philippines 2021
The Miss Grand Philippines crown is clinched to the 25-year-old beauty on her first try at pageantry
Samantha Alexandra Panlilio is a beauty queen born in Cavite, Philippines. Her paternal aunt Maria Myrna Sese Panlilio became the first ever Binibining Pilipinas-Universe titleholder in 1964.
Samantha Panlilio, depending on how you look at it, is either blessed or cursed to have a rich history of pageantry backing up her 2021 try at the Miss Grand International crown.
The 25-year-old, who clinched the Binibining Pilipinas Grand International 2021 during the coronation night, is the niece of the late Myrna Panlilio Borromeo, the first Binibining Pilipinas ever.
beauty pageant: Binibining Pilipinas
edition: 57th
date: July 11, 2021
venue: Smart Araneta Coliseum, Quezon City, Metro Manila, Philippines
number of candidates: 34
judges: Rajo Laurel, Pinky Webb, Maria Garcia, Enrique Gil, Kylie Versoza, Liza Soberano, Benito C. Bengzon Jr.
Samatha is a graduate from the University of California Irvine which she completed in 2017. She holds Bachelor of Science degrees in Business Management and Computer Science which fits very well in her family's business ecosystem, related to real estate.
Samantha is 5'5″ tall. Here are 13 more things about her:
From January 2009 to March 2013, she led a team of Habitat for Humanity International volunteers to address the issues of poverty by helping rebuild houses and communities in China, Indonesia and the Philippines.
From March 2012 to December 2016, she was a digital marketing intern at Fridays Boracay in Manila, Metro Manila, Philippines.
In 2013, she earned her international baccalaureate (IB) diploma.
From 2013 to 2018, she attended the University of California Irvine (UCI) in Irvine, California, United States where she earned her bachelor's degree in information management.
From August 2016 to January 2017, she was a brand ambassador of KIND in Orange County, California.
From August 2017 to January 2018, she was an undergraduate research assistant at the UCI's Paul Merage School of Business.
From June 2018 to November 2018, she worked for OLN Inc in Los Angeles, California as an account manager.
From December 2018 to June 2019, she was an Adtaxi business development representative in Los Angeles.
In July 2019, she joined Boulevard Holdings Inc. in the Philippines as a senior consultant in the office of the chairman and chief executive officer.
In January 2020, she was featured in the "The Ellen DeGeneres Show" segment "Ellen's Game of Games."
On July 11, 2021, she represented Cavite at Bb. Pilipinas 2021 in Quezon City, Metro Manila, Philippines. She won the Miss Grand Philippines 2021 title.
She was 25 years old when she was crowned Miss Grand Philippines 2021.
If she wins Miss Grand International 2021, she will be the Thailand-based international beauty pageant's first ever titleholder from the Philippines.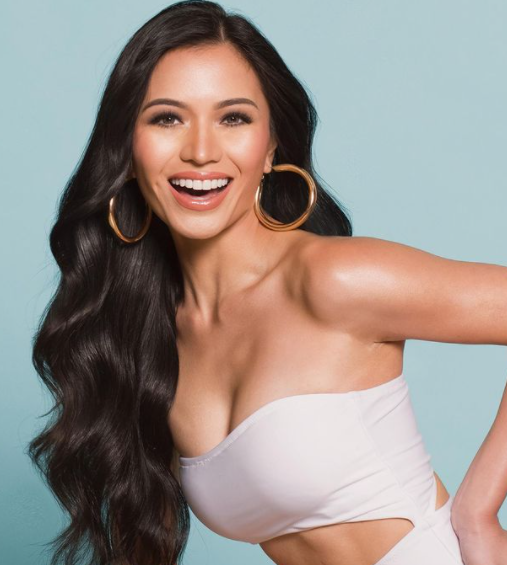 The Binibining Pilipinas pageant has just concluded what is arguably its longest competition season ever, thanks to the COVID-19 pandemic that pushed the coronation night schedule back by over a year. The longest-running beauty contest in the Philippines presented 40 candidates before the global health crisis erupted, but only 34 remained in the final competition on July 11.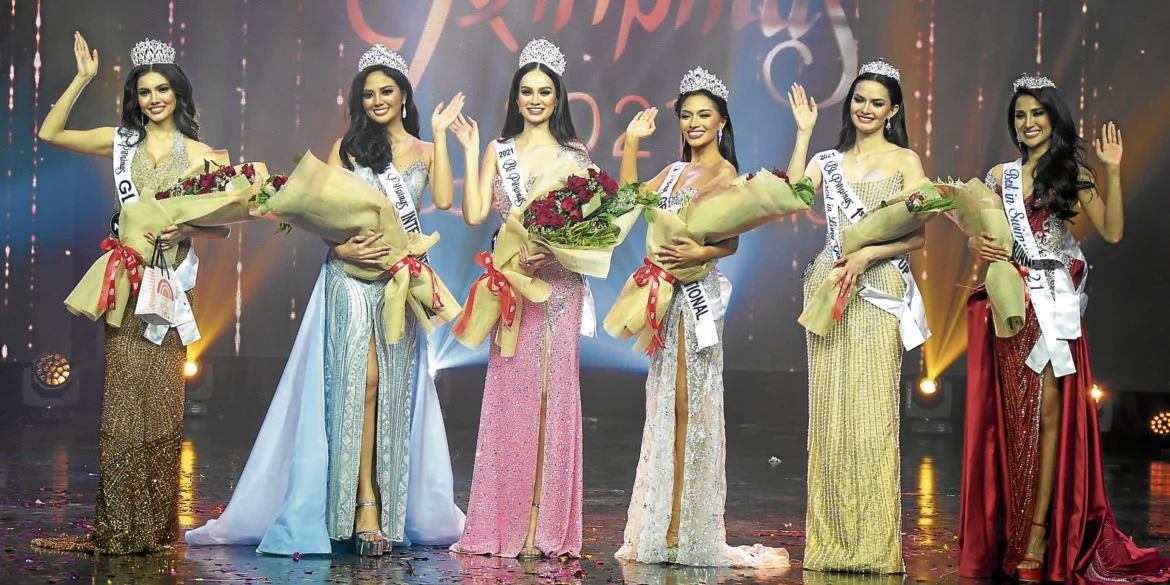 COVID-19 restrictions prevented the winners from doing their traditional huddle photo: (from left) Bb. Pilipinas Globe Maureen Montagne, Bb. Pilipinas Intercontinental Cinderella Faye Obeñita, Bb. Pilipinas International Hannah Arnold, Bb. Pilipinas Grand International Samantha Panlilio, first runner-up Gabrielle Basiano, and second runner-up Meiji Cruz. —ARMIN P. ADINA
It became anybody's ball game when former runner-up Vickie Rushton, favored to take home the top title of Bb. Pilipinas International, "aged" out of the contest. Two-time runner-up Samantha Bernardo, another strong contender for one of the titles, also exited the competition to chase her dream of a global crown at the 2020 Miss Grand International pageant held in Thailand earlier this year.
Samantha is taking everything in stride. The business and computer science graduate is still soaking it all in, but is already in talks to prepare to be kabog (ostentatious) at the Miss Grand International 2021 pageant, in hopes of finally bringing the crown to the Philippines.
Miss Grand International, after all, is not known for holding back on the pomp and pageantry, especially during coronation night.
The Cavite rep is passionate about cooking and healthy eating – and even channeled her passions to help feed COVID-19 frontliners.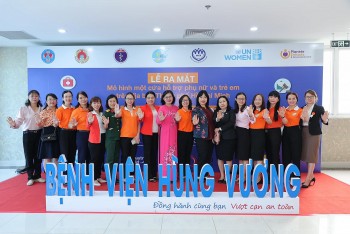 Viet's Home
What is the one-stop centre for women and children experiencing violence?