VN's representative at Miss Grand International got applauses for National Costume walk
Miss Ngoc Thao wore a 30-kilogram bodysuit to walk the National Costume competition at Miss Grand International last night.
On March 24 evening, 60 Miss Grand International candidates performed their competition in Bangkok in their country names' alphabetic order. Each candidate has a 40-second catwalk to show off their costumes. The adjudicator board included Miss Grand President Nawat Itsaragrisil, Vice-President Teresa Chaivisut, and the current Miss Grand Valentina Figuera
Vietnam's candidate, Ngoc Thao was the second last to take the floor, only before the candidate from Wales. Wearing a 30-kilogram costume, Thao walked slowly on her high-heels and performed some twists and dances.
Thao's costume was named "Lá ngọc cành vàng" (Roughly translated: Jade leaves and yellow branches, an implication for a noble young girl). Designed by Thai Tin in 5 days, the dress consists of 4 parts: the bodysuit, the "mấn" (headwear), the arm's fringe, and the decorative tree behind the back. Thai Tin used hundreds of golden mirrors and crystal pieces to make the dress stand out while performing.
Results for the National Costume competition will be announced on March 27.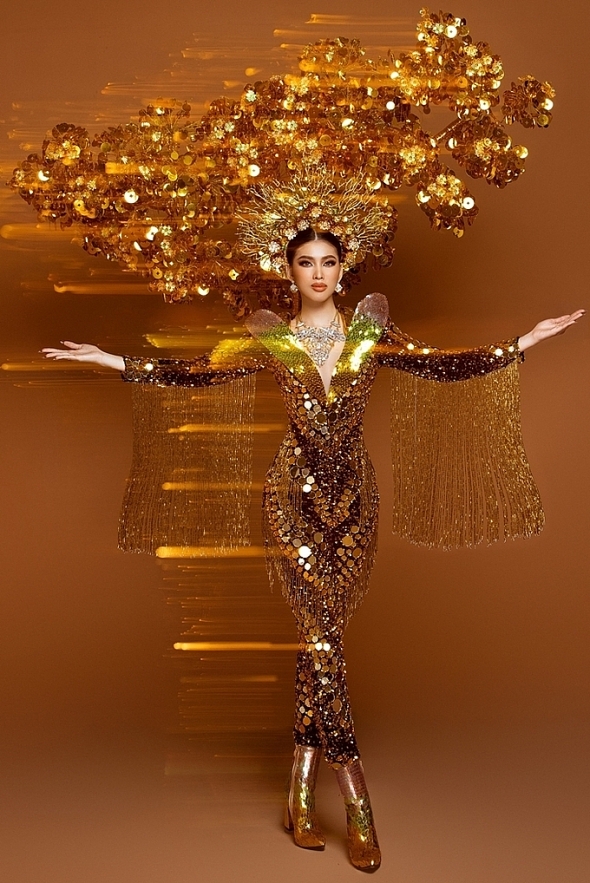 Vietnam's candidate, Ngoc Thao. (Photo: VN Express)
Ngoc Thao, 21 years old, is a student at the Ho Chi Minh City University of Technology. In addition to the title of second runner-up Miss Vietnam 2020, she won the Miss Sea sub-award, Top 5 Fashion Beauty. She was highly appreciated by the jury for her beauty, body measurements, and catwalk skills.
Miss Grand International is an annual beauty contest based in Thailand, held for the first time in 2013. The winner will come to many countries to convey the message of "end war and violence ", improving human rights. After seven competitions, the contest stopped the 2020 event due to the pandemic. Kieu Loan - Vietnam's 2019 representative - was in the top 10 with the title "Miss Popular" thanks to fans' votes.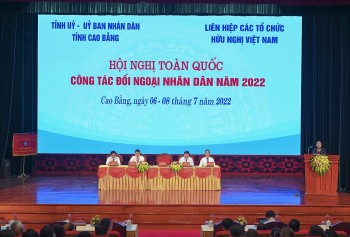 Friendship
During the event, many important issues will be discussed, and constructive suggestions and solutions will be provided to promote more effective people-to-people diplomacy operations.