Scorpio Horoscope November 2021: Monthly Predictions for Love, Financial, Career and Health
Scorpio Horoscope November 2021: It is possible that many interesting adventures will take place in your life with people who live far away from you.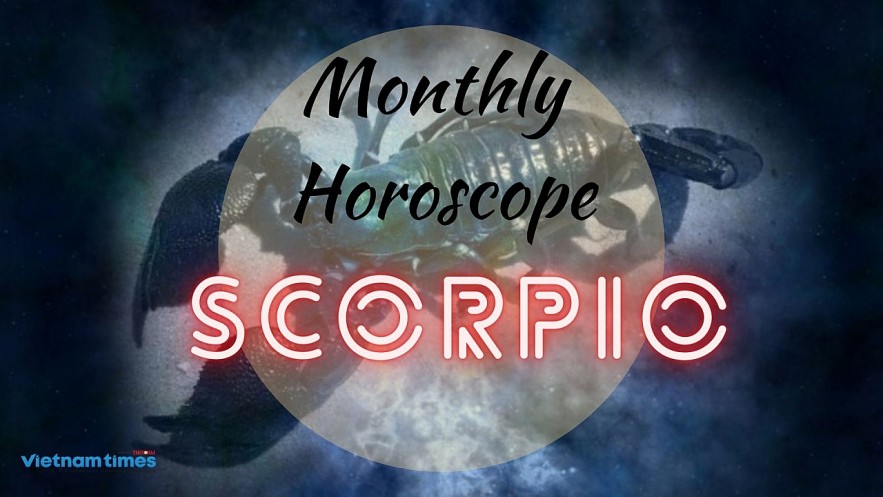 Scorpio Monthly Horoscope November 2021. Photo: vietnamtimes.
Monthly Planetary Horoscope
November is quite the month to do another lap around the Sun. Not only will the Sun be in your sign, but Mars and Mercury will be joining in as well for the whole month. November will be your own territory. Get ready for the profound moments of great emotional depth that Scorpio so longs for. Since this is all happening in your first house, this is a time to take a closer look at yourself. Solar returns are already a time of introspection, but with so many planets transiting the 1st house, the shift into this new age for you will be much more substantial. There will be some ups and downs this month. Still, this will be the last month with this much instability for a while. Get excited for 2022.
Mars will be making its last square of the year with Saturn. This is the last of four squares that stirred quite a bit of drama throughout the year. Especially with the influence of Uranus in there, there's a chance things got quite crazy. Since the 4th house deals with family and home life, this might've been the focus of many disagreements throughout the year. This last square could come to shake things up one more time, but since this will be the last one for quite a while—at least accompanied with this much drama— you can expect for things to be a lot more conclusive this time around. It's time to say whatever needs to be told and move on towards better days.
The New Moon of this month is also opposing Uranus, which has been stirring your romantic life for the last half-decade. This New Moon will be a significant point in this cycle, and it allows for new beginnings. If you are in a relationship, there's a chance to look at your intimacy in an entirely new light. And in the case that you're single, this could be a time to get some more insight into why that has been the way it is. The cultivation of a new perspective will allow for ample healing in this area. Since this is still a Mars-ruled sing we're talking about, this healing comes through tense moments, but if we surrender to these emotional and chaotic situations, we see things beyond our egos. This cycle is not one that won't require hard work, but it's not one that won't come without a release from our emotional burdens either.
The Full Moon this month is the last Eclipse of the Gemini-Sagittarius cycle that started all the way back in September of last year. This is happening in your 8th house, the house of rebirth and transformations. Having a series of eclipses occurring in this house can be a lot to handle. Going through one life-changing event after another for 18-months straight is not for newbies. This is that final stretch. At this point in the cycle, things begin to make sense as the Sun illuminates the Moon at its max in Gemini. This sign is about learning, making decisions and versatility. This cycle's goal was to cultivate these qualities within you since they'll become incredible tools to help you in the process ahead. If you're still holding on to the past, know something is coming to usher you toward a new life.
Venus and Uranus are also helping with this transformative transit as they will be trine each other on the same day. This connects your 3rd and 7th house together. This transit is about being understood by the people you thought never would vibe with you. This transit comes to open you to new relationships that at first sight may not be "your type," but that prove to be just what you need at the moment. This is an excellent time to challenge your views and judgement of others. If you are going through a transformation internally, it's only natural that your external world will also change along with you. Whoever this is will help you move on from the past and look at what's ahead.
The month ends on quite a positive note with a Mercury cazimi in Sagittarius. This happens in your 2nd house of material possessions and monetary gain. It's quite a blessing to have the mercantile planet in the place of commerce, especially as it is fully illuminated by the Sun. Though usually, Mercury doesn't do so well in Sagittarius, where it gets full support, and it allows it to overcome any obstacles that this fire sign may pose. This transit brings new ideas on how to earn money and overcome limitations based on your beliefs—mainly if you have a hard time with scarcity-mentality. This transit is all about looking at the limitations you may have in your journey towards expansion and overcoming them with cunning positivity.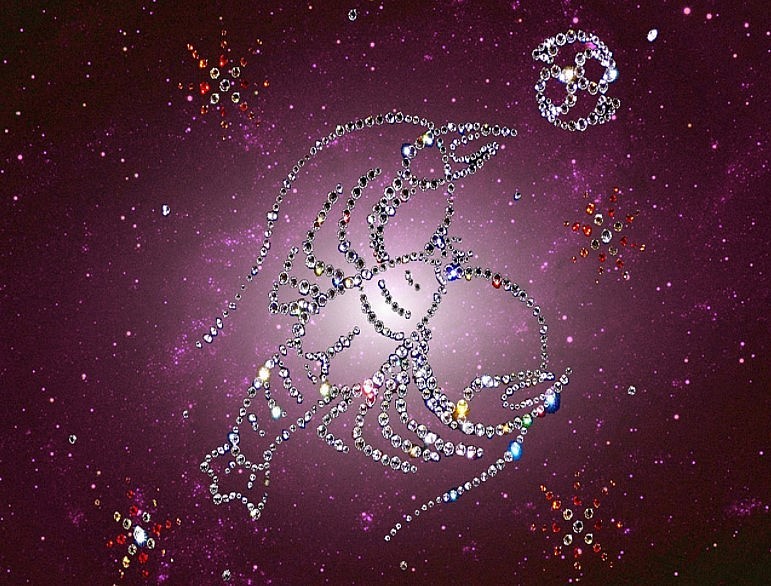 Scorpio zodiac sign. Photo: horoscope2021.
Scorpio Monthly Horoscope
Scorpio natives, good news for you. November comes with the chance of building many new business contacts and making more profits. You will be embarking on many new adventures this month. The month ahead is basically happy and prosperous, Scorpio. Enjoy. It is true that there is a strong lunar eclipse on the 19th that will shake things up. But this will just add some spice, some excitement, to the month. During the eclipse period take an easy schedule. That which must be done should be done, but non-essential things are better off being rescheduled.
You will go on many trips in November, meet new people, see new places. If you don't travel, don't worry, you will be meeting foreign people travelling in your country.
These lucky encounters will usher in new business opportunities. You might feel psychologically unstable during this month. But this will help you evolve spiritually.
You might have to look deep into your subconscious to solve mysteries about your life, and how things occur to you. After you complete this phase, you will come out as a strong person.
In the first phase of November, you will be overwhelmed with many contradicting thoughts in your mind. By November 10th, you will successfully unravel the knots, and start to see the world with a new pair of eyes.
You will be more confident to prepare new projects. However, always keep your expectations at the minimal. You will gladly spend long hours devising the project of your dreams. You will find success and fortune. But what about love?
By November 21st, you will find the right partner for you. Your heart will be filled with joy, and love for everyone around you. You will make time for your loved ones, your family, and friends.
The start of November might be gloomy, but as you move along, you will find new energy to continue with your work. Hold on to your determination, your focus, and you will achieve your goals, no matter how difficult they seem.
In November you will be seen as a very social and hospitable person. Many meetings with friends before you. It is possible that many interesting adventures will take place in your life with people who live far away from you. In addition, be prepared that this month you will have a lot of things on your mind and for this reason you will lose a lot of energy and money.
If you are going to leave, make sure that the booking you have made is up to date and that everything is in order. November is a specific month, it is then that people are overwhelmed by pre-holiday preparations and trips, so it's better to check everything twice than to stay on the ice.
Stress minimize to zero, and if possible, exclude him completely from your life. Similarly as in the case of holiday jams or queues in stores. Before you do anything, develop a plan of action beforehand. Then you will be on time with everything and you will not have to stress.
Scorpio Monthly Love Horoscope
Scorpio compatibility will be full of romance this month. Star aspects are auspicious for love relationships and you should make a decision right now. If you are not sure, go by your instincts and that will prove to be the right decision. Marital bliss is enhanced by harmony with your partner. There are no conflicts and there will be both romance and sensuality in the relationship. The month is auspicious for planning a pleasure holiday during the year or having a baby. Astral support is forthcoming for single persons to get into love relationships. Last week of the month is favorable. Making new alliances will be easy and effortless.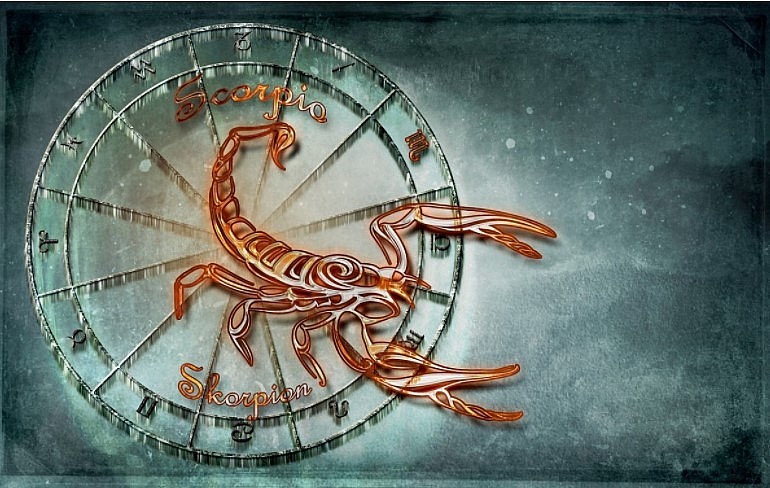 Scorpio zodiac sign. Photo: horoscope2021.
Are you single? Don't worry. You will find the true partner for you this month. Use your spare time cautiously. Overcome your misgivings, and you will have the strength to make the move.
Don't hold back, rely on astral vibrations, they are on your side. When you fall back on your sixth senses, you will finally see the desired changes. Every happy couple has a good understanding. You have a good foundation to build upon, and you also have a fair good understanding.
The mutual respect, and affection is easily identifiable by any outsider. By the time this year ends, you might be planning a long trip together. You might get a chance to reunite with your partner near the 22nd of November. The stars are all aligned. They bode well for your love life. You will find love without having to make much effort. Don't be afraid of disappointments, the planets have something good in store for you.
This eclipse occurs in your 7th house of love. Now, relationships have been tested for the past two years, and there has been much instability in this area. This eclipse tests them further. You need to be more patient with the spouse, partner or current love. It could also be that he or she is experiencing personal dramas, which just adds to the instability. Two other planets are impacted by this eclipse – Venus and Jupiter. The impact on Venus tests the love life, as was mentioned.
Scorpio Monthly Money Horoscope
2021 November forecast for Scorpio zodiac sign is not propitious for finances. Even the stars are not helpful and business persons will fail to make profits. Social contacts will not help either. Traders and fine arts dealers will be adversely affected and may have to depend on their savings to meet their expenses. Speculations will result in serious losses and investments will not give the desired profits. The month is not favorable for starting new projects.
By nature, Scorpio natives are pretty bad at finances. But things have changed. The prospect of personal financial management doesn't worry them anymore; with time they have grown skilled at this job. They now know how to strike a balance between their savings, and earnings.
The impact on Jupiter brings financial changes – a financial course correction. Finance is a dynamic thing. It is good to periodically make appropriate changes. The events of the eclipse will show you what changes need to be made. Sometimes there are personal dramas in the lives of the money people in your life.
On the 22nd, as the Sun moves into your money house, you begin a yearly financial peak. The financial changes you've had to make should work out well. You're in a prosperous period.
Scorpio Monthly Career Horoscope
2021 Scorpio Horoscope for career foretells extremely discouraging prospects for professional development. Stellar influences are not congenial and this will induce disharmony in the environment at the workplace. Relationship with colleagues and seniors will be stressful. This will not help in accomplishing your targets. You will be working hard without any consequential rewards. You will do well to divert your attention to charitable activities and religious engagements. This will help your mental well-being to some extent.
f you work hard, all your dreams will come true. November has no shortage of good news for the fellow Scorpio natives. By nature, Scorpio natives put their work first.
Scorpio zodiac sign. Photo: 321horoscope.
In November, you will overcome many professional obstacles. November is the perfect month for you to achieve your most ambitious goals. Scorpio should adhere to the same set of skills and principles that they stuck to for the past few years in a project. Only a few months remain, before they will see success in their work life. If you are looking for a job, you might have to continue your search till mid-November.
Every lunar eclipse (and they occur twice a year) impacts on your religious, theological and philosophical beliefs. Events happen that force you to either modify or discard your beliefs. These changes, as regular readers know, will impact on every aspect of your life. For your philosophical and theological beliefs determine how you live your life. College students will make changes in their educational plans – perhaps they will change subject courses or schools. There are shake-ups at your place of worship and dramas in the lives of worship leaders. The spouse, partner or current love can be having psychological confrontations with death – perhaps near-death kinds of experiences or perhaps surgery is recommended to him or her. A parent or parent figure has career changes. Siblings and sibling figures have dramas in their marriages or relationships. Children or children figures are making educational changes.
Scorpio Monthly Health Horoscope
November 2021 Scorpio horoscope foretells wonderful prospects for health. Astral prospects are beneficial and hence, there will not be any major health problems. Small health afflictions may be taken care of by prompt medical assistance. Chronic diseases will be under control. It is necessary to maintain your fitness through regular exercise and healthy diet regimes. Good health brings a cheerful temperament. Stress levels can be controlled through proper scheduling of activities. Relaxation techniques will prove to be handy.
Scorpio natives who are sensitive, and are depressed easily, will have to deal with a few health issues this month too. They will often lack the energy to continue with work. But it is during those moments that they have to push a little harder.
Avoid taking up way too many responsibilities, avoid making too many commitments. The only way to resolve the discomfort you are feeling is to sit back and relax.
Take time off to elect back on your accomplishments, and plan for the future. However, Scorpio natives who are avid travellers, whether it is solo travels, or office trips, will have no trouble dealing with their restlessness. The new place, the new air, will give them enough energy to carry on for a little longer.
Best Days Overall: 4, 5, 12, 13, 14, 22, 23
Most Stressful Days Overall: 10, 11, 17, 18, 25, 26
Best Days for Love: 8, 17, 18, 27, 28
Best Days for Money: 3, 6, 7, 11, 21, 30
Best Days for Career: 4, 5, 12, 13, 25, 26
Important numbers: 5, 9, 12
November important dates: 1, 2, 9, 21, 22
Horoscope November special note:
"You can get lost in financial matters, so it will be good if you save all expenses and income meticulously. And even better, if you entrust the keeping of your accounts to a responsible and trusted person."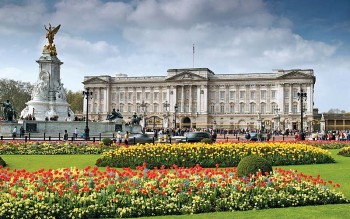 World
From the classic Buckingham Palace to Seven The Pinnacle, these luxurious houses are considered the most expensive houses in the world.