Scrumptious dishes in Sai Gon market
Having many eateries that serve a series of scrumptious dishes, Ban Co market in District 3 (Ho Chi Minh City) is no doubt to be a paradise for culinary fanatics.
Banh xeo (Pancake)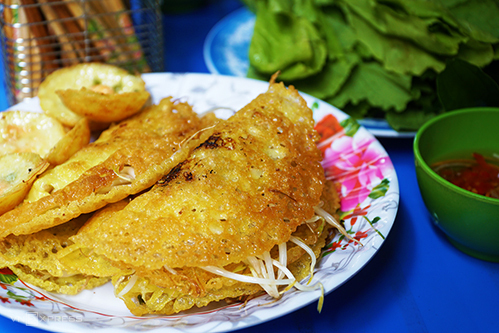 Photo: VNExpress
Inside Ban Co market, tourists can taste the small and crunchy pancake that is so prevalent in central provinces. The filling includes pork, bean sprouts, and several types of herbs, VNExpress reported.
The soul of this dish lies in its sweet and sour dipping sauce which is added by pickled carrot and papaya. The price of each banh xeo is VND 7000 (US$ 0.3).
Banh khot (Mini rice pancake)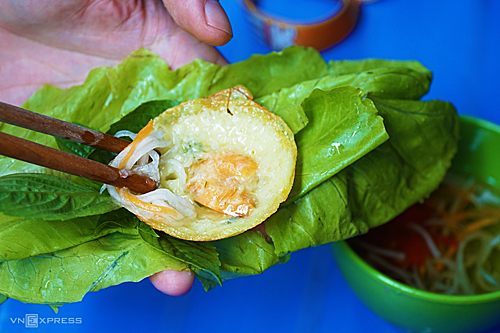 Photo: VNExpress
Banh khot is another "must-try" dish in Ban Co market. It is made from rice flour and filled with shrimp. An eye-catching look with green onion on top and a fragrant taste of rice flour allure all senses of eaters.
Banh khot is served with raw vegetables such as broccoli, lettuce, and perilla. And like Banh xeo, the sweet and sour dipping sauce is an indispensable part. A portion of five costs VND 20000 (US$ 0.87).
Bun bi (Pork skin noodle)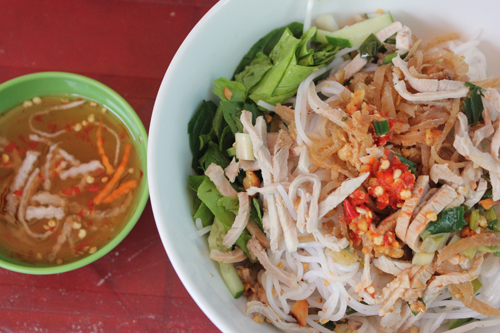 Photo: VNExpress
Tu Loan shop is the best of its kind to sell this scrumptious dish in Ban Co market. The main ingredients consist of fresh noodles, bean sprouts, raw vegetables, and pork skin. The certain toughness of pork skin combining with the softness of noodles creates an irresistible dish. The shop is open from 11 a.m. to 5 p.m. every day. A bowl of Bun bi costs VND25,000 - 35,000 (US$ 1.08- US$ 1.52). The stall also sells grilled meat noodles and spring rolls noodles.
Tieu porridge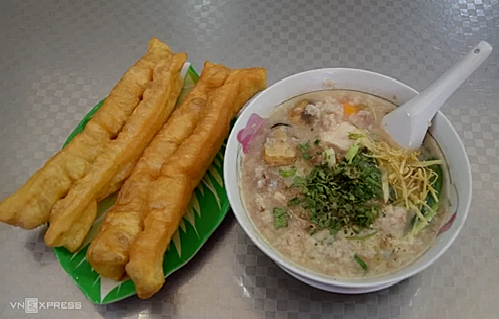 Photo: VNExpress
One of the most famous shops that serve Tieu porridge in Ban Co market is Co Ut. It is open from 3:30 pm to 11:00 pm and the most crowded at 7 p.m.
Tieu porridge lures customers with the green of scallion, the aroma of ginger and ground pepper, and the greasy flavor of pork organs. An optional egg topping can be added to the liking of each person. The price ranges from VND27,000 (US$ 1.1) to VND 77000 (US$ 3.3).
Pho chua (Sour Pho)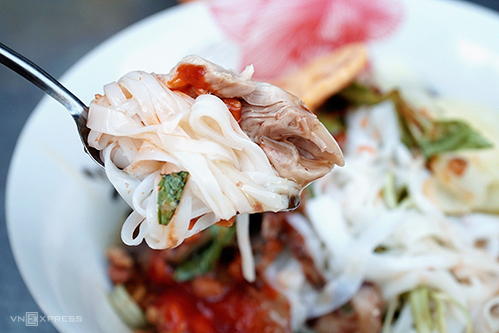 Photo: VNExpress
Pho chua is a specialty of the northern Lang Son province, but, it has entered Vietnam's southern Metropolis for a long time. Unlike the traditional Pho, Pho chua has no broth and is served with sweet and sour sauce, pork, shrimp, pickled papaya, and spring onion. The price of each Pho chua bowl is VND 45000 (US$1.95).
Top must-try dishes to savor in Dak Lak

If you're planning to visit Dak Lak, in Vietnam's Central Highlands, the top 5 dishes below are highly recommended for you. From grilled chicken, Venison, ...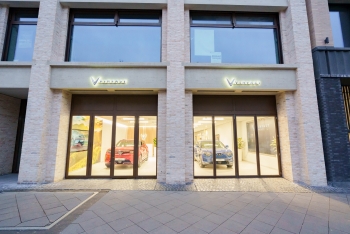 Economy
VinFast has officially opened its first two VinFast Stores in Cologne, Germany, and Paris, France.