Singapore shortens quarantine time for visitors from Vietnam by half
Singapore will shorten the Stay-Home Notice duration to 7 days from the current 14 days for travellers from six low-risk countries and regions, including Vietnam.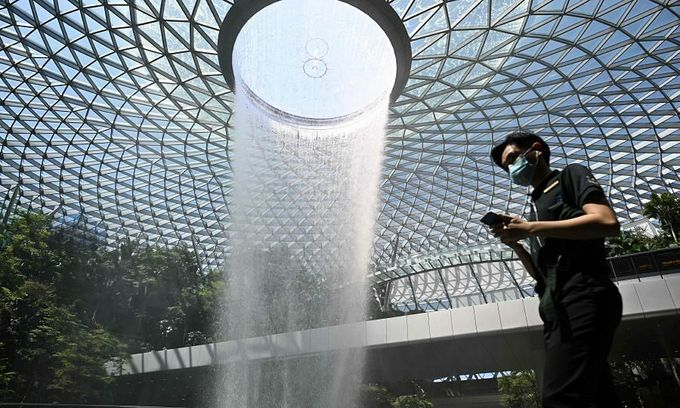 A man, wearing a protective facemask, walks past the Rain Vortex display at Jewel Changi Airport in Singapore on February 27, 2020. Photo by AFP
Singapore has cut the quarantine period from 14 to seven days for travelers from Vietnam, deeming it a low-risk country.
The quarantine policy also applies to travelers from Australia - excluding Victoria state - mainland China, Malaysia and Taiwan, Singapore officials told reporters on Friday, AFP reported.
They said the city-state will allow travelers from Brunei and New Zealand to visit from September. The visitors will have to be tested for the novel coronavirus, but will be exempted from the 14-day quarantine.
Transport minister Ong Ye Kung said Brunei and New Zealand were chosen as they are small countries and have controlled the virus well.
"All in all, I think this is a small cautious step to start to reopen aviation and resuscitate Changi Airport," he said, as cited by AFP.
"Remember, as a small open economy, to survive we've got to keep our borders open. To earn a living, (we) gotta have connections with the world and to thrive and to prosper, we must be an aviation hub."
Singapore closed its borders in March to tourists and short-term visitors. It has reported 56,266 Covid-19 infections and 27 deaths.
Vietnam, whose infection tally has reached 1,014, including 26 deaths, took similar actions in late March to control the pandemic spread. The country had considered plans to open borders to people from several Asian countries with low risks, until community transmissions resurfaced in late July, reported vnexpress.
So, from now on, the quarantine period before entering Singapore has also been cut from 14 to seven days for travellers from low-risk regions including Australia – excluding Victoria state – China, Taiwan, Vietnam and Malaysia.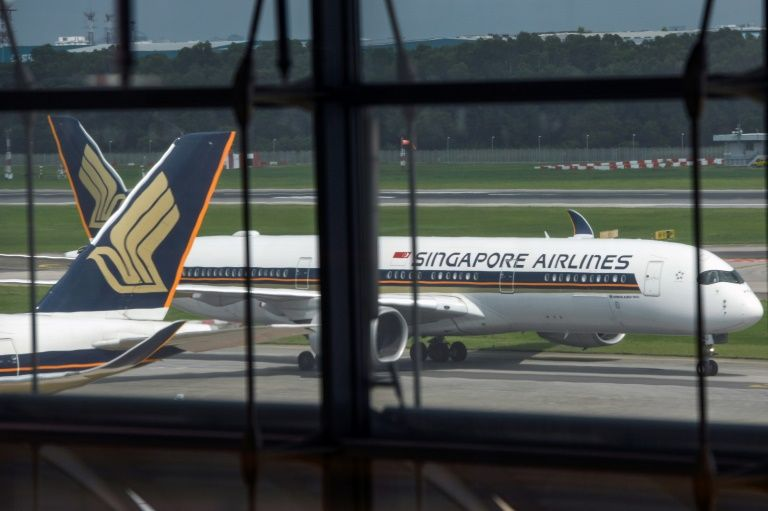 The quarantine period will be cut to seven days for arrivals from low-risk regions including Vietnam to enter Singapore.
Changi Airport used to serve 1,000 aircraft a day but this number had fallen to 150, Ong said.
"Of course, the countries in the different categories will continue to be updated over time," Wong added, "so this is not cast in stone. We continue to assess the situation, and we will update the list of countries over time."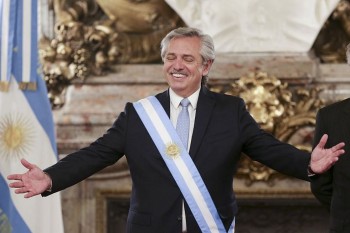 World
In May 2019, Fernández announced his candidacy for president for the 2019 election. He won the election beating incumbent Mauricio Macri.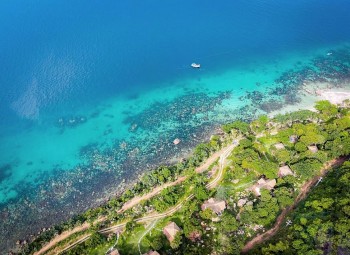 Travel
Vietnamese Ministry of Culture, Sports, and Tourism has issued a plan to stimulate travel demand, restore the tourism industry, and resume travel activities in late 2021 and early 2022.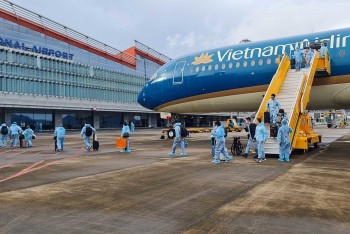 National
Vietnam News Today (September 27): HCM City expects a special mechanism for new normal; UNICEF speaks highly of Vietnam's priority to Covid-19 orphans; Vietnam considers mutual recognition of vaccine passport with select countries; Central Vietnam province prepares to welcome foreign tourists starting November.