Singapore turns to farming amidst COVID-19
Singapore is turning to growing food in the context of COVID-19, and the city-state plans to produce 30 percent of food it consumes by 2030.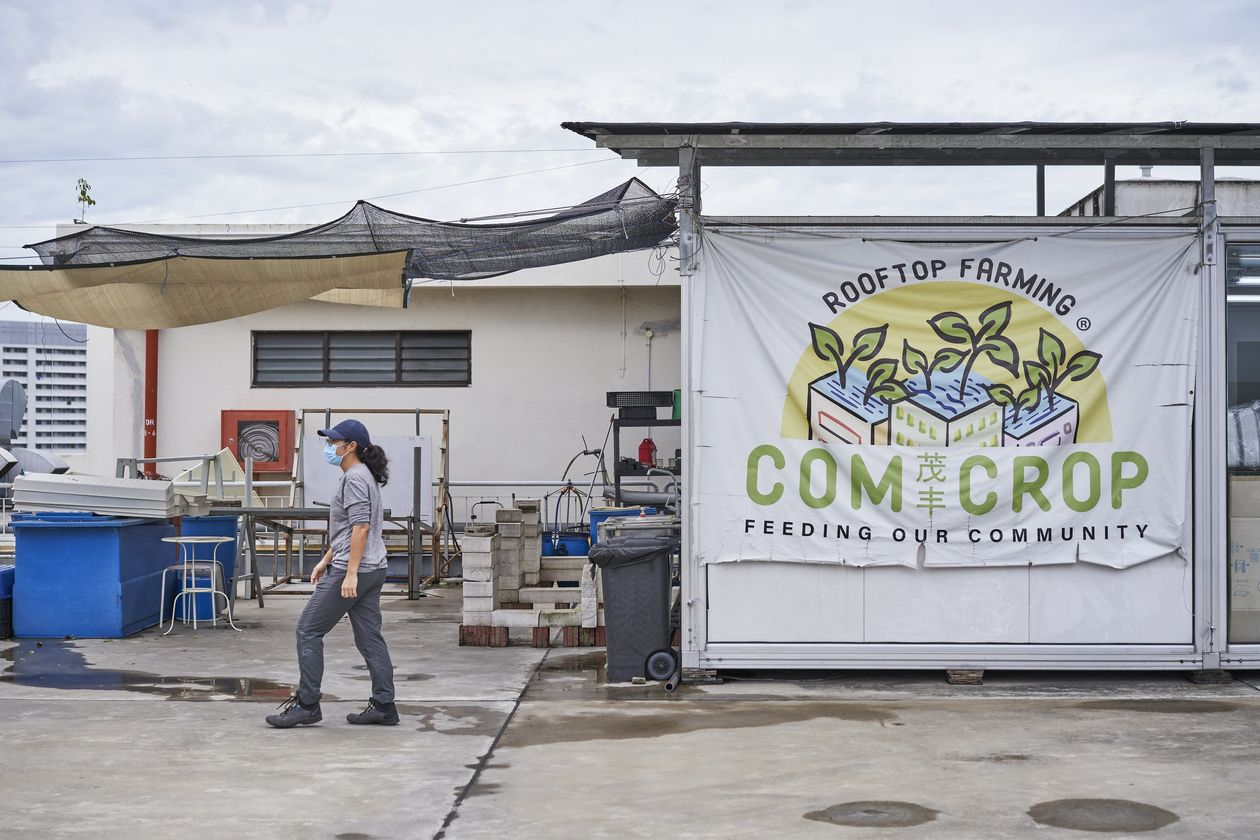 A farm stand operates on a rooftop in Singapore. Photo: BLOOMBERG NEWS
In this skyscraper-studded nation of nearly six million people, all the farmland combined adds up to about 500 acres—an area roughly the size of a single American farm.
That explains why more than 90 percent of the city-state's food comes from abroad, a feat of globalization that plays out every day as beef is brought from New Zealand, eggs from Poland and vegetables trucked in from Malaysia, Daily Echoed reported.
But recent developments—from COVID-19-related border closures to international trade fights—have shown that near-total dependence on the outside world may not be the best strategy in a shifting global environment. "Countries increasingly look inward, prioritizing their needs over international trade," says Singapore's Food Agency, the body in charge of supply.
The Asian financial hub long focused on growing investment is turning to growing food.
It can't be done the traditional way, however. Land is so scarce in Singapore that the government continually reclaims territory from the sea to build new urban infrastructure.
Rooftop farming takes off in Singapore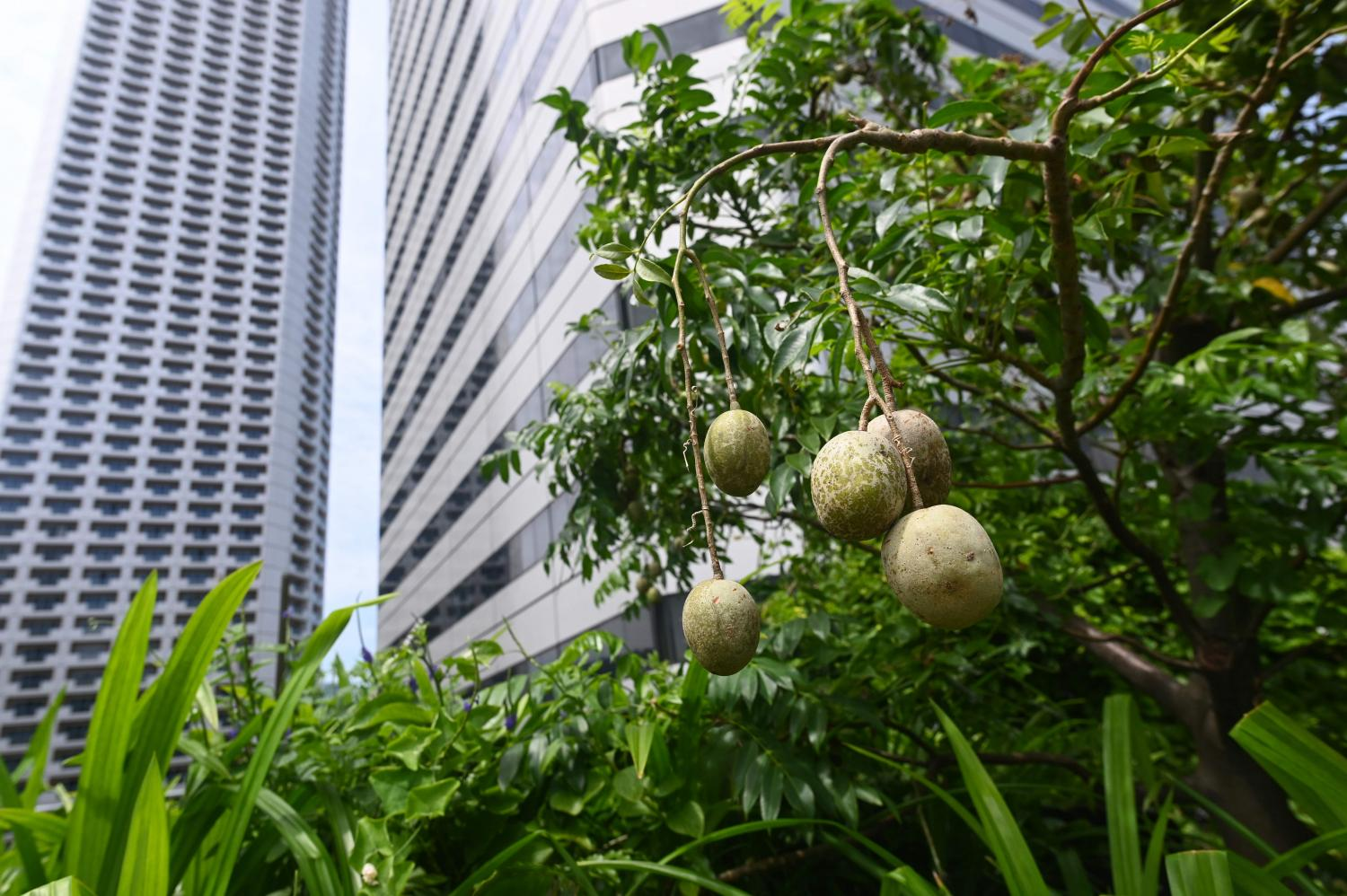 The tropical fruit kedondong growing in the rooftop garden. Photo: Bangkok Post
On the rooftop of a shopping mall, a sprawling patch of eggplants, rosemary, bananas and papayas stand in colourful contrast to the grey skyscrapers of the city-state's business district.
The 10,000 square-foot (930 square-metre) site is among a growing number of rooftop farms in the space-starved country, part of a drive to produce more food locally and reduce a heavy reliance on imports, according to AFP.
The government has championed the push amid concerns about climate change reducing crop yields worldwide and trade tensions affecting imports, but it has been given extra impetus by the coronavirus pandemic.
"The common misconception is that there's no space for farming in Singapore because we are land scarce," said Samuell Ang, chief executive of Edible Garden City, which runs the site on the mall. "We want to change the narrative."
Urban farms are springing up in crowded cities around the world, but the drive to create rooftop plots has taken on particular urgency in densely populated Singapore.
Farming was once common in the country, but dwindled dramatically as Singapore developed into a financial hub packed with high-rises. Now less than one percent of its land is devoted to agriculture.
In the past few years, however, the city has seen food plots sprouting on more and more rooftops.
Authorities last year said they were aiming to source 30 percent of the population's "nutritional needs" locally by 2030, and want to increase production of fish and eggs as well as vegetables.
With coronavirus increasing fears about supply-chain disruption, the government has accelerated its efforts, announcing the rooftops of nine car parks would become urban farms and releasing S$30 million (US$22 million) to boost local food production.
Edible Garden City, one of several firms operating urban farms in Singapore, runs about 80 rooftop sites.
But they have also created many food gardens in more unusual places, including a former prison, in shipping containers, and on high-rise apartment balconies.
Temasek bets on 'skyscraper farms' as growth market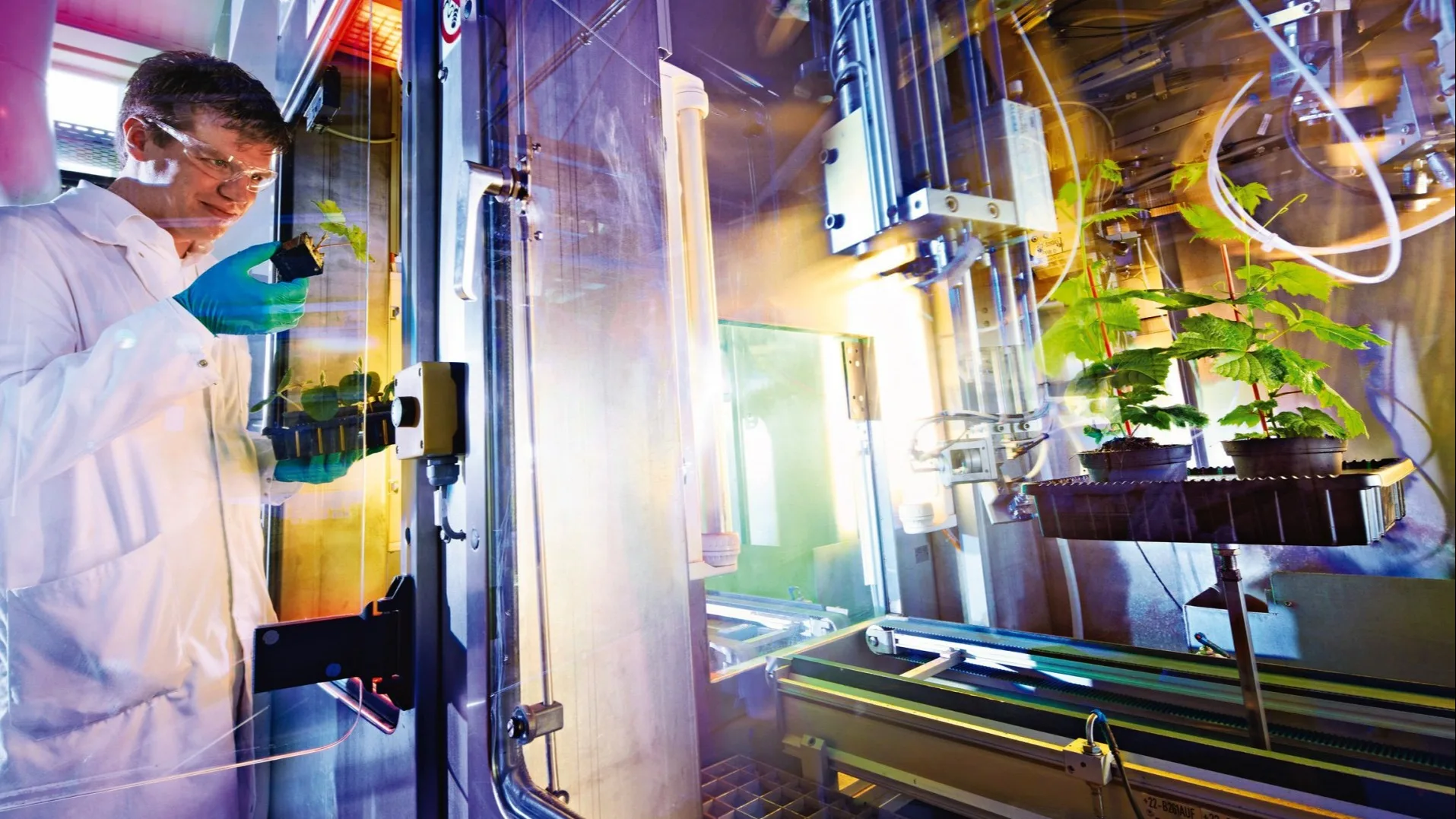 Vertical farms use hydroponics to grow crops inside buildings. Photo courtesy of Unfold
According to Nikkei Asia, Singapore's state-backed investment group Temasek Holdings has extended its business portfolio into urban farming, a concept that will aid the city-state in its quest to become more agriculturally self-sufficient.
Temasek and German pharmaceutical major Bayer have recently established Unfold, a 50-50 joint venture. The company will develop and market seeds for vertical farming both in Singapore and at its California headquarters.
"Temasek is recognized as one of the leading investors in the food and agriculture segment," said Jurgen Eckhardt, head of Leaps by Bayer -- an investment arm of Bayer. "They have investments in, and relationships with, a range of vertical farming companies."
Bayer will provide plant genetic data to Unfold, which will first develop new varieties of lettuce, spinach and tomatoes, among other crops. The company will sell seeds to food producers.
Temasek will introduce companies to the technology and expertise at Unfold and other investment targets. Temasek holds a stake in Sustenir Agriculture, a Singaporean urban farming company, providing a channel for Sustenir to cultivate Unfold's high-yield seeds.
Vertical farming is projected to grow into a $12.77 billion market in 2026, according to Allied Market Research, up from $2.23 billion in 2018./.