Young Vietnamese's ways to protect the environment
Many young people chose not to use plastic straws, carry reusable water containers instead of using single-use cups, choose electric scooters in order to keep the Earth a green planet.
As the future generation, many young people are expressing their concerns and social responsibilities in many ways, including environmental campaigns both online and in real life.
The trends that started from social networks
Active, curious, tech-savvy young people have turned social networks into an important communication and information channel. By using social networks, young people can easily initiate new trends, lead and attract others to join.
Some trends were simply for fun and lasted in a short period of time. However, other meaningful trends, especially those environment-related, have lasted for a long time and created a positive influence that sometimes the promoter didn't expect.
There have been some environmental campaigns that stood out and attracted many young people to participate such as #Nostrawchallenge - calling for no use of plastic straws; #Noplasticbag - calls for the use of papyrus bags, paper bags instead of plastic bags; #Challengeforchange - also known as "garbage cleaning challenge" to urge people to clean up their surroundings.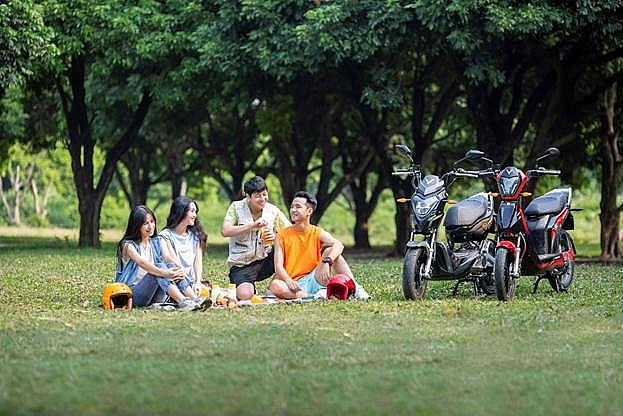 Cleaning up after a picnic is a good way to protect the environment.
From social networks to real life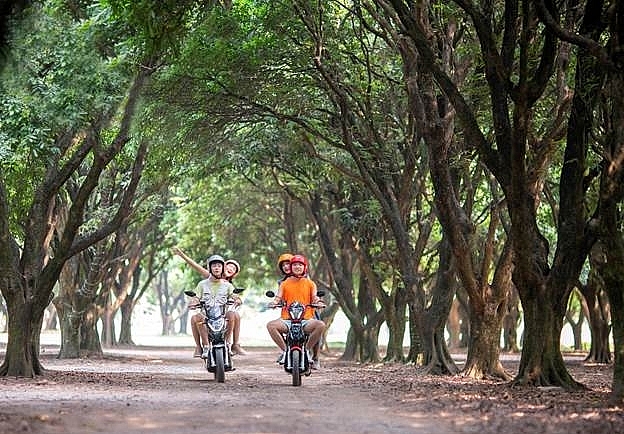 Using electric vehicles contributes to reducing CO2 emissions into the environment.
Although she is no longer cleaning up trash to take pictures to show on social networks, Ngan, a student from Ho Chi Minh City University of Social Sciences and Humanities, said that thanks to the "garbage removal challenge" trend, her awareness of environmental problems has been raised.
For over a year now, Ngan hasn't been using plastic straws. Instead, she bought a bamboo straw and a stainless-steel straw for life-long use. In addition, to limit plastic bags, Ngan uses canvas totes every time she goes shopping. She also started bringing her own water bottle since she joined the "Say no to single-use plastic" campaign last year. Every time they went out for milk tea or coffee, Ngan and her friends brought their own water bottles instead of using the shop's plastic or paper cups.
The bottles have helped her save a lot of money which she used to spend on paper and plastic cups, Ngan said, but more importantly, she feels happy because she is contributing to environmental protection.
"The water bottle seems to have become an essential accessory", Ngan shared. They even have different coloured bottles to go with different outfits.
To protect the environment, Ngan and her group are also aiming to use eco-friendly electric scooters instead of gasoline-powered ones.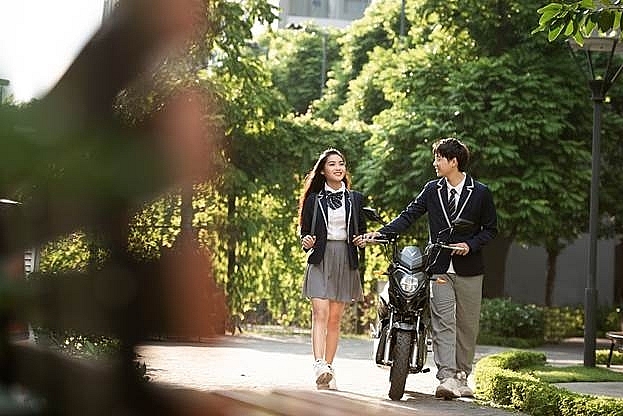 Electric vehicles can operate safely in wet and rainy weather.