Social media helps reunite child with stuffed animal for two times.
With the help of social media and friendly neighbors, a child who is living in Ormond Beach (Florida, the U.S) wound up with not one, but two stuffed animals returned to him after losing his emotional support toy.
When 10-year-old Landon Cain lost his emotional support stuffed animal Sunday night, he was distraught. But with the help of social media and friendly neighbors, he wound up with not one, but two stuffed animals returned to him. Photo: news-journalonline
Landon's family, who lives in Ormond Beach, spent Sunday on the Halifax River. When they were cleaning up their boat at the end of the day, Keri Lynn Cain, Landon's mom, said she must have sat the animal on the back of their trailer.
The stuffed animal, a Porg, is from the eighth Star Wars film. It somewhat resembles a penguin. The animal quickly became popular for its cuteness, and Landon aptly named his "'Porg".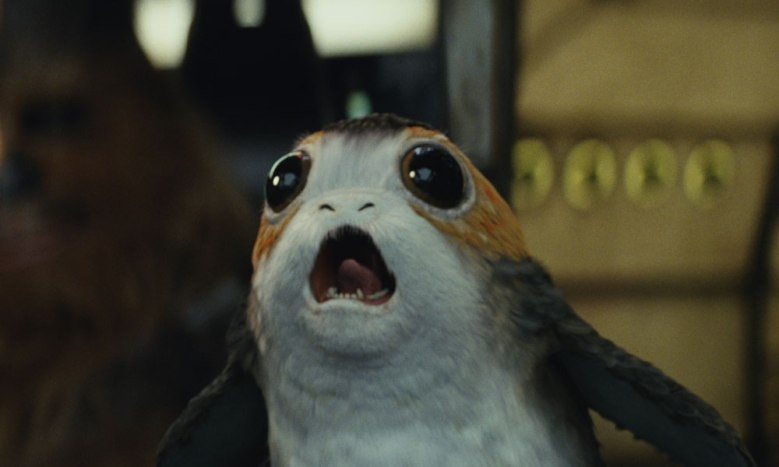 Porg is a stuffed animal from the eighth Star Wars film. Photo: Disney
We basically started a manhunt," Cain said. "He was completely falling apart. This porg is like his child, he's got a huge attachment. He was saying, 'But I have so many memories with him, but I adopted him.' It was heartbreaking."
The porg has stayed with Landon for years and is taken care of just like a pet, Cain said. Landon, who has multiple medical problems, takes the stuffed animal with him wherever he goes. It's one of his closest friends.
Cain went to Facebook and posted in her neighborhood groups, asking if anyone had seen the stuffed animal.
Nathaniel Wright, a nearby Holly Hill resident, saw the post and knew just what kind of stuffed animal it was. His late wife, Jennifer Wright, loved Star Wars and bought the same one four years ago. She passed away a year later, and since then, her Porg had been sitting in Wright's closet.
"I'd rather it be put to good use instead of just sitting in our closet," said Wright, 31.
Once he saw the post, Wright immediately reached out. That same night, he met the Cains at a Walgreen, and dropped off Landon's new friend.
"I'm just really glad to be able to help someone who needed it," Wright said. "I've been in some rough situations and it's always great to see strangers showing kindness. He was super excited".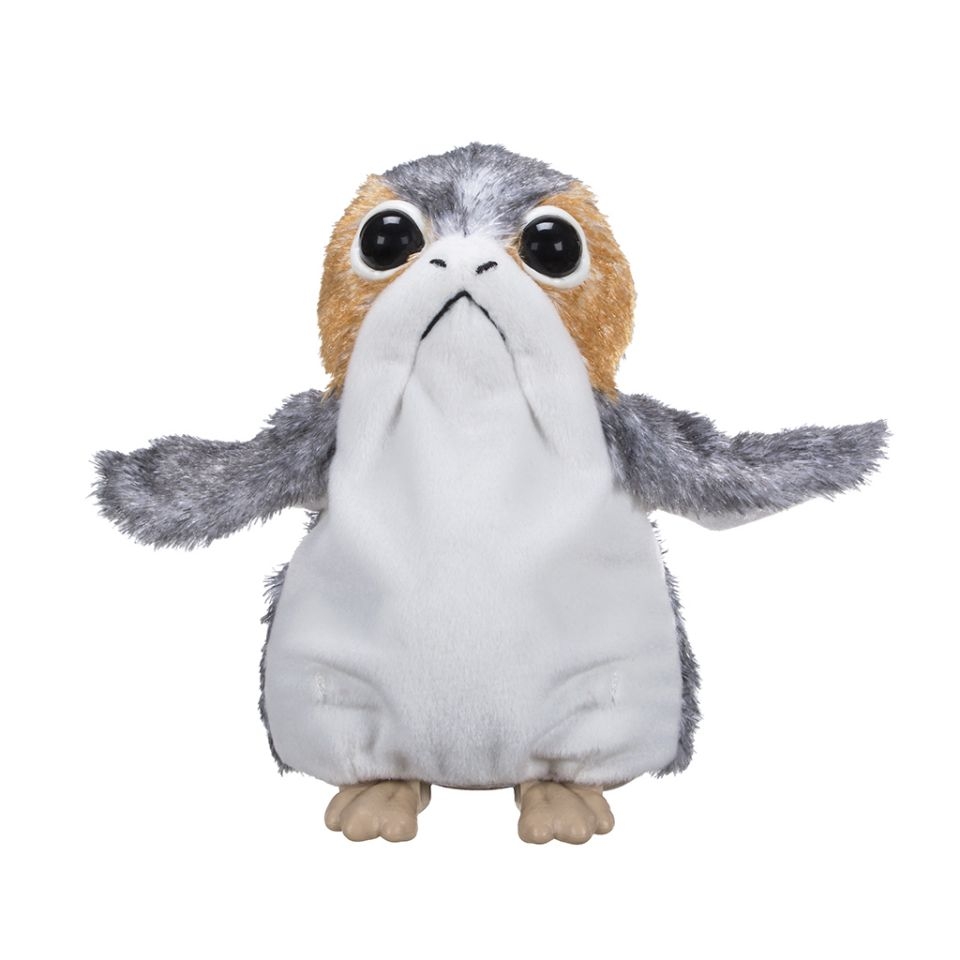 "…porgs are cute. You fall into those deep, soulful eyes. I think a lot of people are going to want a porg as a pet.", said Pablo Hidalgo at starwars.fandom
Cain said she was shocked by Wright's act of kindness, and it helped her to remember there are good people in the world. That only increased later, when another person found Landon's actual Porg on the side of the road. After a round of heavy cleaning, he was returned to Landon, too.
"I told him it was Porg's brother," Cain said. "When it's your kid, you do whatever you can to make sure they're safe, they're healthy, they're happy. These people helped me do that."
Cain said Landon was elated to have his stuffed animal back, and to have gained a new friend. The Porgs haven't left his side since.
″(Wright) provided this sense of peace and my comfort to my son," she said. "Everything is so crazy right now, there's so much bad stuff. And for this guy to come and do this for us, and to know just a little bit about what he's been through, I truly feel like it's indescribable. People can be so kind".
Porgs are in Star Wars: The Last Jedi HD. Video: Say Hello
A porg is a tiny creature that appeared in Star Wars: The Last Jedi. According to StarWars.com, the porg are "small, flat-muzzled avians that flock about the rocks and roost in the cliffs of Luke Skywalker's secluded island Ahch-To".
A porg was featured in one of the teasers for The Last Jedi, and the animal seems to serve as the mascot of the movie, much in the same way the droid BB-8 did for Episode 7. There's already a ton of porg merchandise for sale.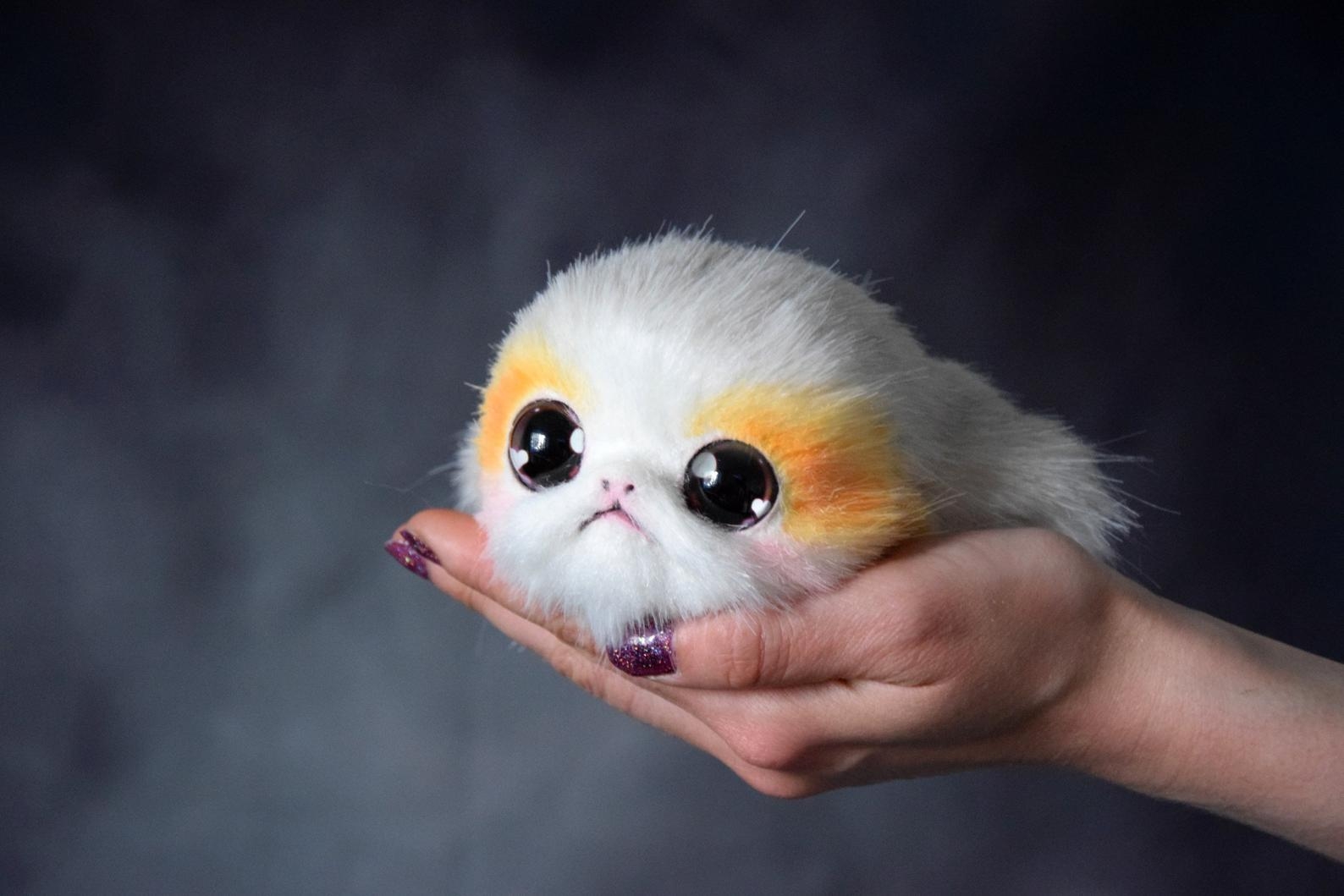 Porg is a stuffed animal from the eighth Star Wars film. Photo: etsy
(News-Journal, The Star)