South Korea's Health Minister describes Seoul as a 'COVID-19 war zone'
South Korea is awaiting new social distancing measures, due to take effect Tuesday evening, as earlier measures have failed to bring new coronavirus case numbers down.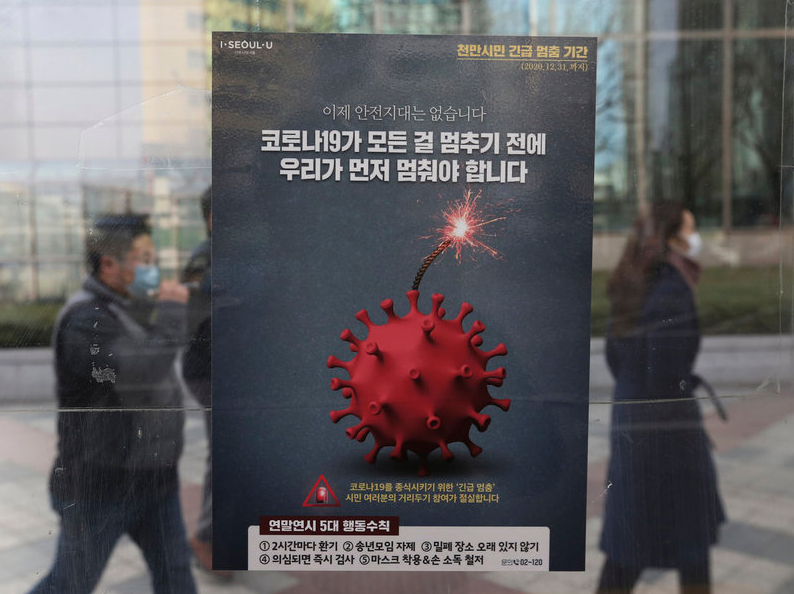 People wearing face masks as a precaution against the coronavirus pass by a poster emphasizing an enhanced social distancing campaign at a bus station on Monday in Seoul. (Photo: AP)
In South Korea, the military and police will help with contact tracing efforts, while testing centers will also extend their hours into the night and on weekends to encourage testing in the greater Seoul area. The country reported 594 cases from Monday -- all but 28 of which were local transmissions -- bringing its total caseload to 38,755, including 552 deaths.
At a briefing Monday, a South Korean health official warned the country was facing its "biggest crisis" since the beginning of the pandemic, adding that daily cases could top 750 this week and urging people to follow the tighter restrictions for the next three weeks, said CNN.
The country's medical system is showing signs of stress, with only 55 ICU beds still available nationwide.
"The capital area is now a COVID-19 war zone," Health Minister Park Neung-hoo warned Monday at a government meeting. Seoul and its environs are home to about half the country's population, and most of the recent infections.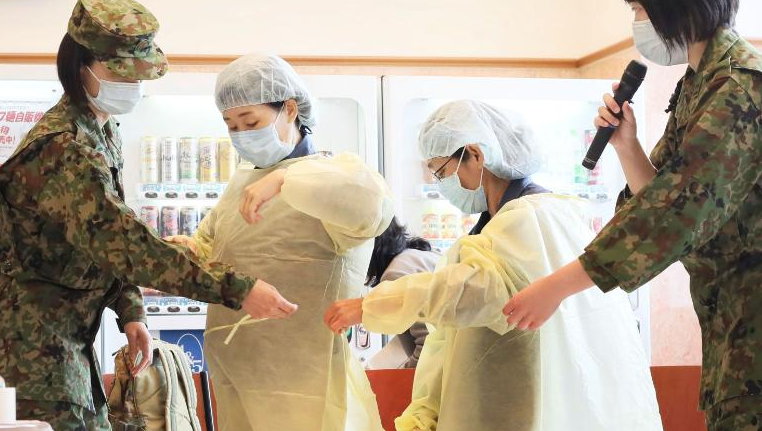 The government is responding by raising social distancing measures to the second-highest level. (Photo: CNN)
Winter was always expected to bring a spike in cases, as cold weather sends people indoors to poorly ventilated spaces - conditions likely to make coronavirus spread more easily. Cases could also be harder to track and trace as symptoms are similar to those of winter respiratory bugs, while governments may find it harder to enact lockdown measures or other restrictions on already quarantine-fatigued populations.
But the problem has been aggravated, medical experts say, by the government's haste in relaxing restrictions after the second wave, and hesitation to ramp up restrictions at the start of the third wave.
The government is responding by raising social distancing measures to the second-highest level in greater Seoul, and third-highest elsewhere. In the Seoul area, gatherings of more than 50 people will be banned, public transportation will be reduced after 9 p.m., and nightclubs and gyms must close, according to NPR.
President Moon Jae-in, meanwhile, called for the increased use of faster antigen tests for COVID-19 and mobilizing extra manpower — including possibly using police, military, and civil servants — for contact tracing.
"I'm deeply worried that a hike in the distancing level will restrict the daily lives of our people and weigh heavily on small businesses," Prime Minister Chung Sye-Kyun told a meeting Sunday. "But we can go back to our everyday life only after overcoming this crisis", WUFT quoted.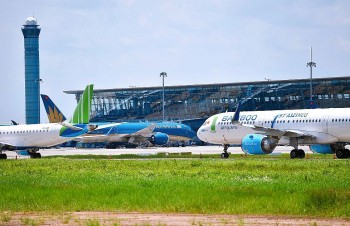 Economy
Vietnam Business & Weather Briefing (August 9): Vietnam's economic growth is expected to reach 7.5% in 2022, new securities accounts hit a near two-year low in July.