Southeast Asia's Largest Gene Sequencing Center Set-up in Vietnam
The genetic engineering company, with patented technology from the US - Genetica - has cooperated with the National Innovation Center to develop the largest genome sequencing center in Southeast Asia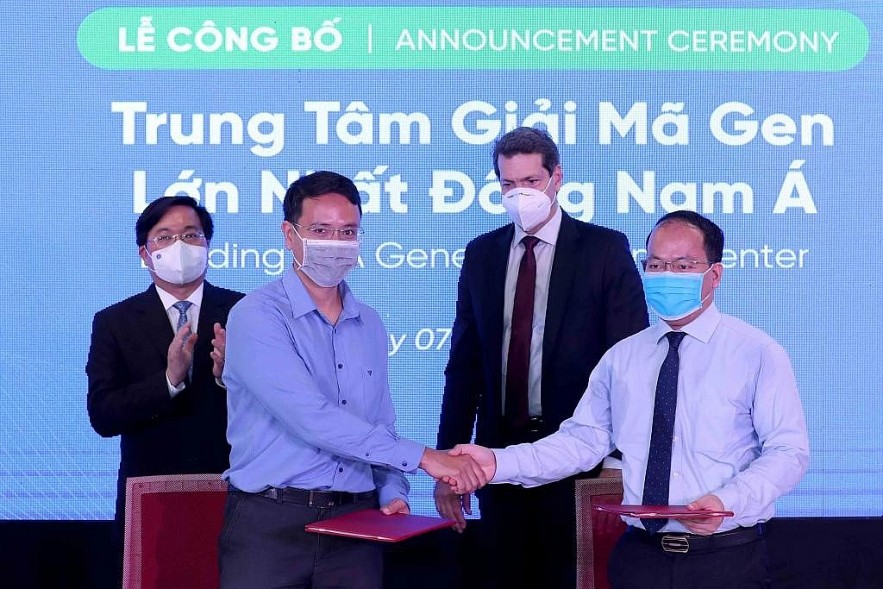 Representative of Genetica shakes hands with Vu Quoc Huy, director of NIC, with the witness of leaders of the Ministry of Planning and Investment on October 7 in Hanoi. Photo: Thanh Nien
Headquartered in San Francisco (USA), Genetica is a genetic engineering company that applies Artificial Intelligence (AI) and Molecular Biotechnology to a proprietary chip that specializes in gene decoding for Asians.
The founding team consists of two Vietnamese doctors: Cao Anh Tuan, PhD in Computer Science, Cornell University; Bui Thanh Duyen, PhD in Molecular Biology, Cornell University; together with a group of scientists in gene research at leading universities such as UCSF, Harvard, Stanford and Cornell.
At the end of 2018, Genetica expanded to the Southeast Asian market and set up representative offices in Vietnam and Singapore.
With more than 30 gene-coding services for children and adults, Genetica is gradually bringing gene-coding technology closer to Vietnamese people, opening up a new approach to health care, helping personalize choices about nutrition, exercise, lifestyle changes and genetic disease risk assessment.
According to the founder of Genetica, after three years of expanding to Southeast Asia with three sales offices in Ho Chi Minh City, In Ho Chi Minh City, Hanoi and Singapore and two labs in Hanoi and San Francisco.
Genetica realizes that the practical and important values ​​of decoding the genomes of Asian people, including Vietnam, will bring a great contribution to the medical industry of the country.
Therefore, in view of the great potential of gene sequencing services in Vietnam, and with the support of the Ministry of Planning and Investment, Genetica has cooperatedcwith the National Innovation Center (NIC) to develop the largest genome sequencing center in Southeast Asia located in Vietnam.
This center serves the growing needs of gene decoding, research and application of genetic information in Vietnam and the region.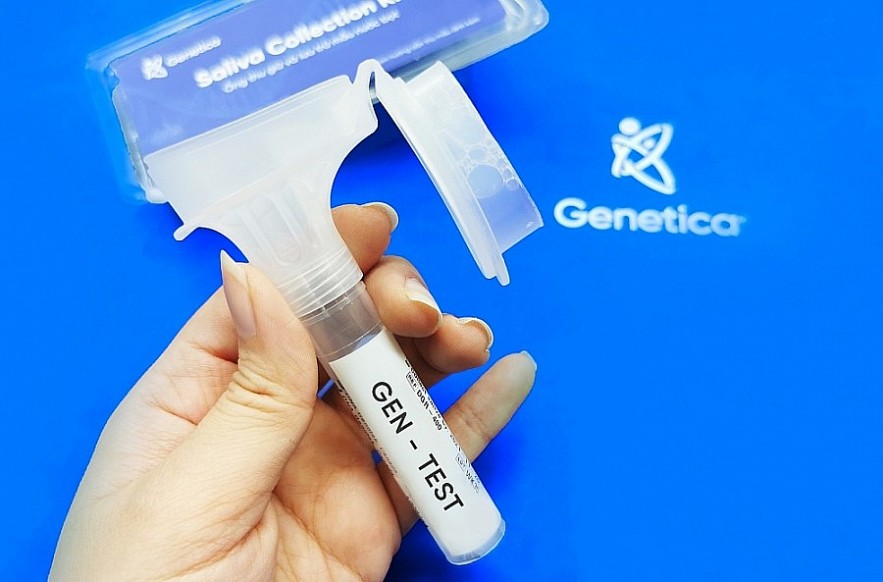 The gene decoding center jointly built by Genetica and NIC will meet the growing demand for gene decoding of Vietnamese consumers. Photo: congthuong.vn
The genome sequencing center in Vietnam meets standards in sync with Genetica's laboratory in the US headquarters such as CLIA, CAP, and complies with the HIPAA health confidentiality act, to ensure the most accurate test results, diagnostics and information security.
The center is expected to operate phase 1 in the fourth quarter of 2021, and is expected to contribute to reducing testing costs and waiting time for results to less than 30 days compared to normal.
The announcement ceremony of the largest gene sequencing center in Southeast Asia took place within the framework of the launch event of the ADB Venture Project. Photo: kinhtevadubao
Specifically, the CLIA (Clinical Laboratory Improvement Amendments) standard is a Clinical Laboratory Improvement Amendments regulation that testing facilities in the US are required to follow.
This is considered the most stringent regulation for US laboratory standards with three federal agencies responsible for it: FDA - US Food and Drug Administration, CMS - Centers for Medicare & Medicaid Services, and CDC - Centers for Disease Control and Prevention.
In addition, the CAP standard is a Laboratory Accreditation Program, with strict standards of professional quality specific to each testing area, ensuring the laboratory meets the most comprehensive standards.
In particular, Genetica owns the exclusive genetic decoding chip for Asians, which is co-produced with the world's leading gene sequencing organizations such as Thermofisher, Illumina with an accuracy of 99.9%, and has been copyright protected worldwide.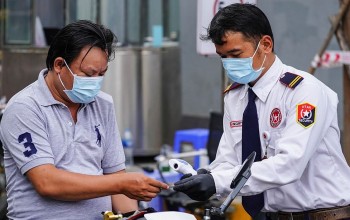 National
More than 1.12 million vaccine doses were administered in Vietnam on October 24. The country has now inoculated more than 74 million doses of vaccine to date, with over 21.46 million people fully vaccinated.