Summer Camp for Overseas Vietnamese Youth Kicks Off in HCMC
The Ho Chi Minh City Committee on Overseas Vietnamese held the Opening Ceremony of the 16th Summer Camp for with the theme "Pride for Homeland of Vietnam" with the participant of 60 overseas Vietnamese aged 12-22.
Joining the local youth in Ho Chi Minh City (HCMC) in the camp are 60 young Vietnamese people living in many countries around the world such as US, Canada, UK, France, Germany, Poland, and Czech Republic. There are also participants from Hungary, Thailand, Malaysia, Taiwan (China), Cambodia, Singapore, and Australia.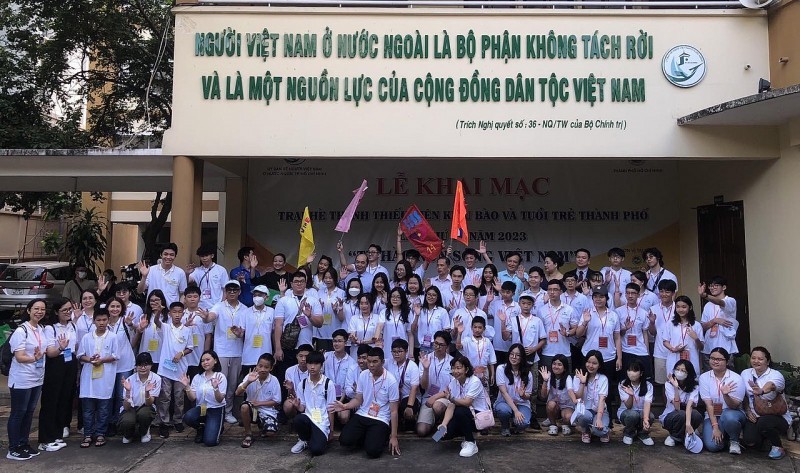 Summer Camp for Overseas Vietnamese Youth Kicks Off in HCMC on July 11 (Photo: TD).
According to the Deputy Chairman of the Committee on Overseas Vietnamese in HCMC Dinh Thi Phuong Thao, this year's summer camp program will take place on July 11-15, including 2 days in HCMC, 3 days in Binh Thuan province. In Ho Chi Minh City, participants will visit the Independence Palace, Museum of History. They will also explore the city by the river bus, learning about the lifestyle of the homeland.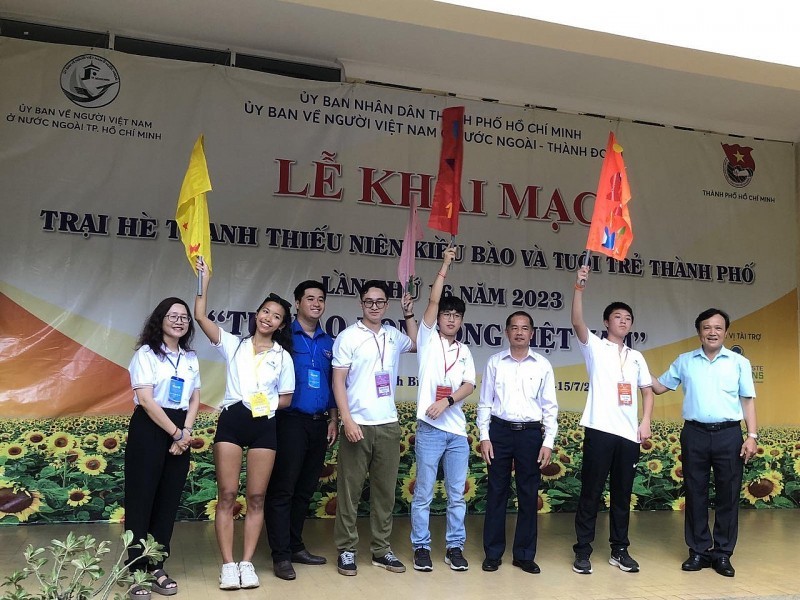 (Photo: TD).
They will also spend a day volunteering at Thanh An island commune - Can Gio district visiting and giving gifts to families of difficult conditions, and giving scholarships to students. Volunteers will paint and repair kindergartens and playground named "Students in Thanh An island commune have fun learning English and international integration".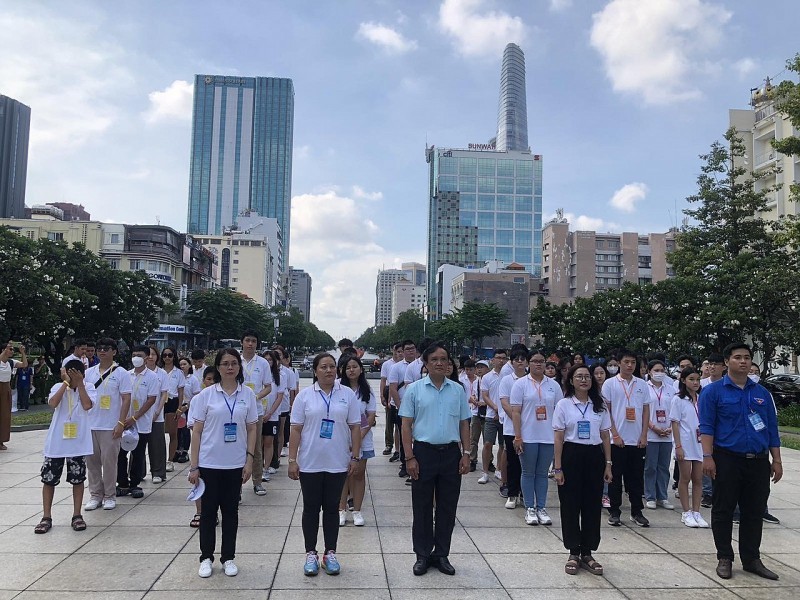 Campers prepare for the flower offering ceremony at Uncle Ho's monument (Photo: TD).
In Binh Thuan province, they will visit Duc Thanh School - a historical relic where Uncle used to be teach. Other destinations include the Fish Sauce Museum, Ta Cu mountain, and Poshanu Cham Tower. In the evening, there will be campfire exchanges with young people in Binh Thuan province.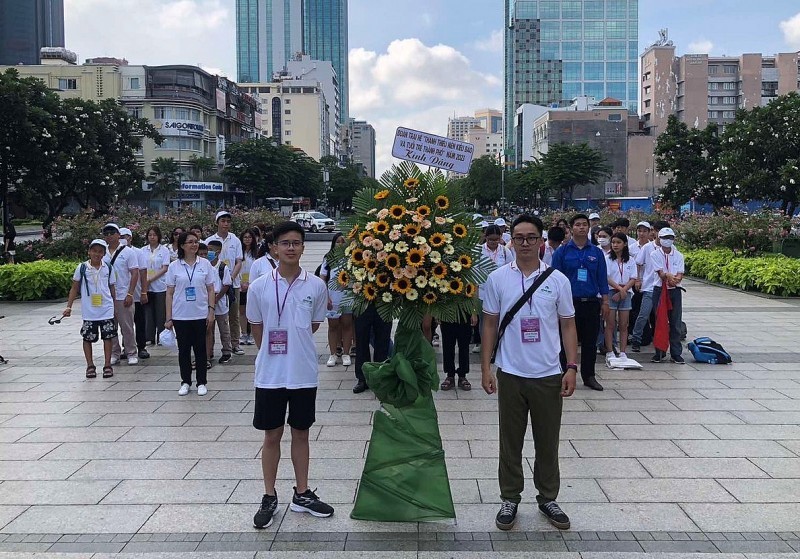 (Photo: TD).
On this occasion, the Ho Chi Minh City Youth Union also donated two children's bookcases to Thanh An island commune, Can Gio district and Binh Thuan province.
The camp aims to be a meaningful and practical playground for sharing and spreading to the overseas youth and young people in the city about the achievements, innovation and development of the country. This is the opportunity for overseas Vietnamese to visit many scenic spots, historical sites, and traditional craft villages, helping them to understand and cultivate their love for the homeland.
They can also exchange the unique culture of each host country, improve life skills and practice Vietnamese communication skills.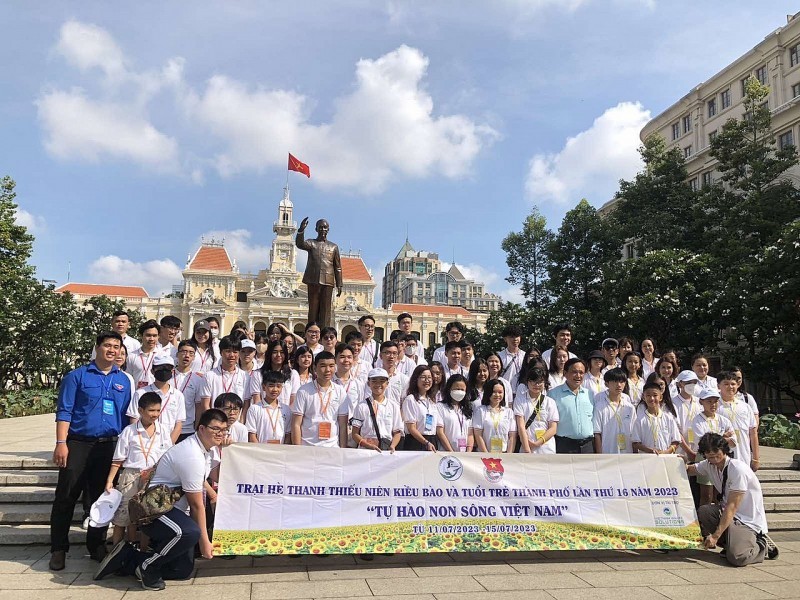 After 16 years of organization, the camp welcomed nearly 1,000 young Vietnamese people abroad to return to their Vietnamese roots (Photo: TD).